WAIT!!!
You're about to go through an email bootcamp with 5 action taking days to better prepare you for transitioning your kids to a vegan diet, take it to the next level of being prepared with the accompanying workbook!!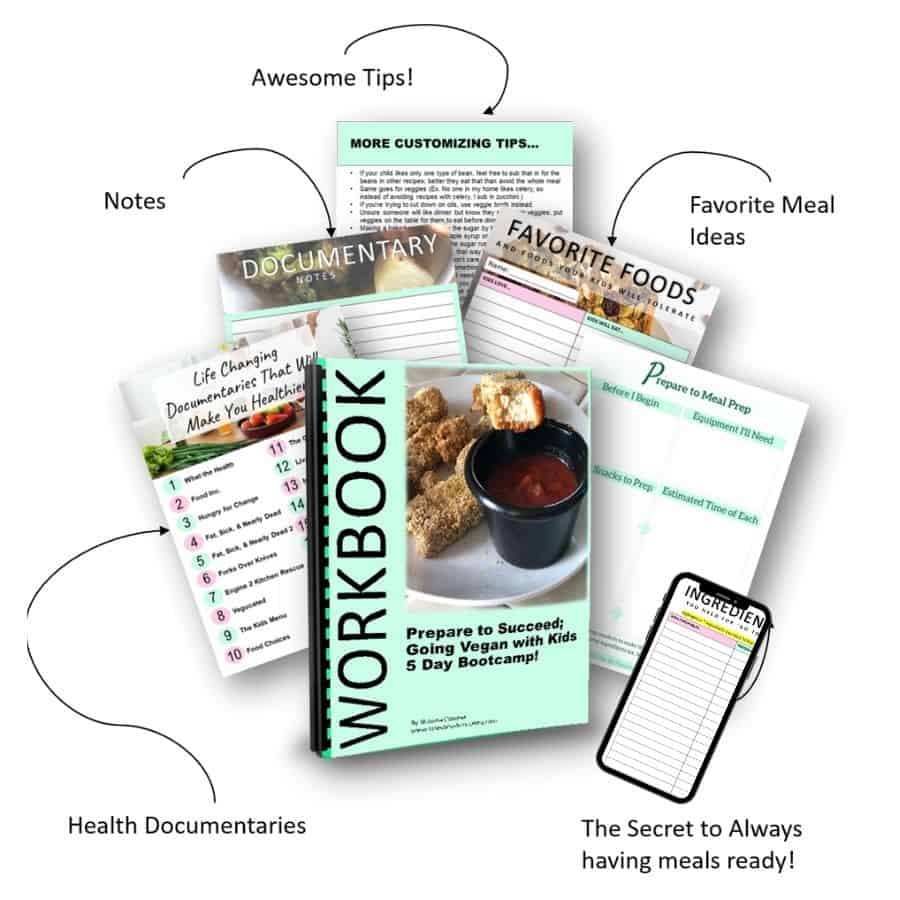 Keep track of all of your plans, recipes, thoughts, and more in the workbook. You can edit it online or print it out for safe keeping!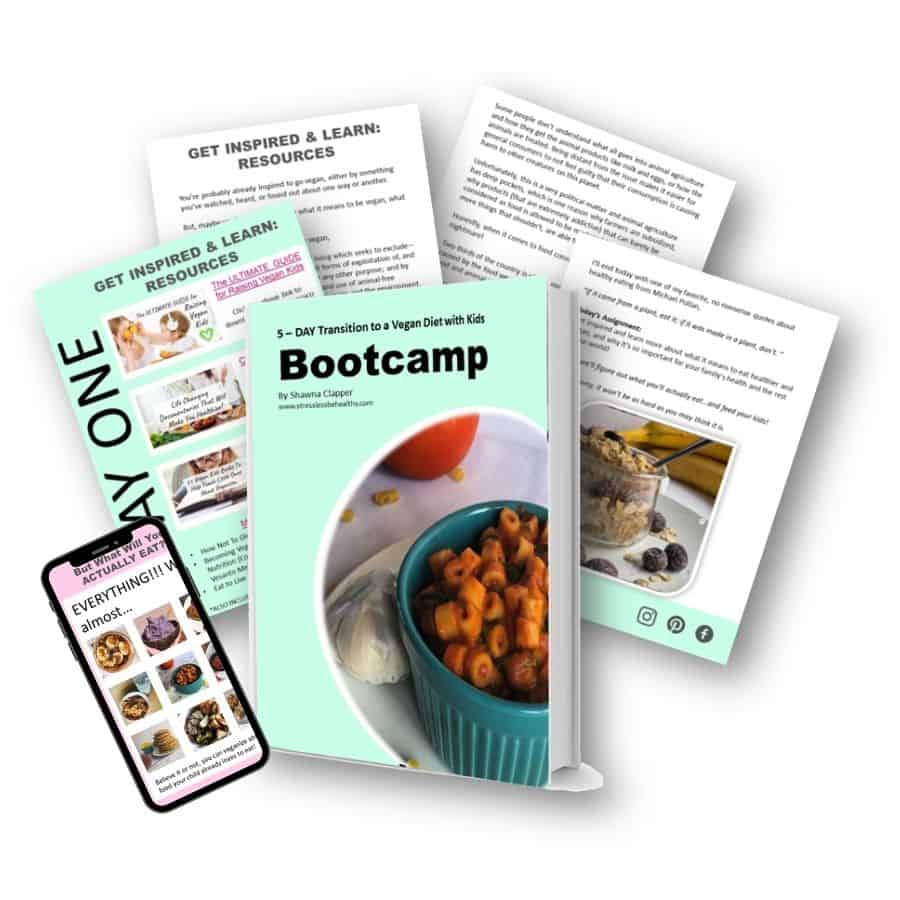 You can go through the bootcamp fine with just the emails…
But, this workbook will help keep you going and make things much easier to keep track of.
Plus you can even edit it on your phone, no printing needed!