This is where you get to learn all about me and this site! More so about this site and what it can do for you, though, because I'm a complete introvert!! (And, you probably don't want to know that I used to own a pet boa before I became a mom.)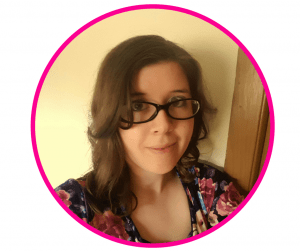 First off, my name is Shawna. I have three beautiful little girls and a wonderful husband (obviously, or I wouldn't have married him)! We moved from the east coast of the U.S. to the west coast a couple years ago, knowing no one out here and without any type of job lined up. That's when I started being a stay at home mom, and my husband started working to support our family. (I was the one who worked before, for about 4 years…..in call centers, and I despise talking on the phone…)
After being a stay at home mom for a few months I started realizing how it really was.
Being a stay at home mom is no joke.
My husband made it look so easy!
Like, I have a degree in psychology, my first 2 years of college were focused on child psychology; it shouldn't be this stressful.
But, IT IS!
Raising children can be sooo frustrating sometimes. I get that, I also get that us moms try our hardest to do the best we can by our kids. No matter what!
This blog was created because I know how hard it can be (and is) to be a stay at home mom and eat healthy when we have our kitchens available to us 24/7, and how hard it is to find healthy, easy, homemade food for our little ones to eat, and a whole lot more!
Other people do not give us enough credit for all it is that we really do.
What we do is considered invisible work; we cook, we clean, we remember things, we raise our children, we're responsible for all the things! It's not easy, but I want to help make it a little less frustrating (and a whole lot easier to raise a healthy family).
(I also understand what this kind of stress can do to the body, especially when eating a poor diet….which is another thing I kind of obsess over. I'm a bit of a health nut! I haven't always been though. As a teenager I didn't really care about health, I was one of those kids who thought they were going to live forever and never really thought about what I ate….I went from monsters energy drinks and candy bars to green smoothies and salads! More on that here.)
Why Blog?
I blog to reach you, a fellow mama, who feels just a tad bit overwhelmed with life and knows things could be better, just a little bit easier than they are right now.
To show you that you are not alone in this lonely stay at home mom life.
I'm right there with you, my kids drive me nuts sometimes, and won't stay out of the fridge, either. Along with climbing on the counters and making our home look like a tornado went straight through it!
Sometimes you feel the only way you can get through the day is by drowning your frustrations in coffee and chocolate; I get that, I've been there, and some days I'm right there with ya!
I want to help you, and myself, get through this mom life in one piece, with our sanity in tack! And, not just get through it, but make it actually enjoyable.
And, what we eat and drink can actually affect how well we can accomplish things we need to, and can determine how we feel. If you're hesitant to believe me, think about what you ate before the last time you started getting angry at your kids for doing something that kids do; I have a feeling that it wasn't something very healthy.
Maybe you just don't care….
If you don't believe that food effects our mood, or that we can be the change we want to see in our own life or in our children; then I have nothing to offer you. If you want to be negative about everything and dwell on how things were in the past and allow that negativity to influence your future, then I don't want you here.
Simple as that.
I write a lot about health, how to be a better parent (and how you're already a great parent), and ways to improve your own life (and simplify it) on this site.
If you're not into being a better person or eating better, then there should be a little button at the top of your screen to the right with an 'X' on it; go ahead and click on it.
Or, maybe you do….
If you do want to improve your health through nutrition and conquer your overwhelm as a stay at home parent (and feed your children better, too) then take a look around, stay awhile, and don't forget to enjoy the recipes!
What Now?
Subscribe to receive weekly emails and exclusive content!
I hope you find what you're looking for here!
Whether it be for someone to connect with who understands the struggles you're going through as a stay at home mom, or if you're trying to be as healthy as possible for yourself and your children.
(I certainly know the feeling of needing to try to be your best, eat your best, or attempt to excel at everything you do, but it feels like there's obstacles in your way.)
This stay at home mom life isn't easy, and I kind of despise whoever came up with the thought that it was!
So, when you get a spare moment, I'd like to help you out, give you some practical tips, or maybe even some inspiration! (And re-assure you that your child is not the only one trying to run away from you in public and act like a crazy toddler high on sugar…when they've had no sugar!)
Go ahead and subscribe to get emails from me with useful tips!! And, always feel free to email me back!
Stress Less Be Healthy has also recently been selected as one of the top meal planning blogs!! Take a look here!