*Note: some links may contain affiliate links (meaning if you end up purchasing something when you click on the link then I may get a commission on it, with no extra cost to you, of course). For more information on what this means, visit my disclosure page.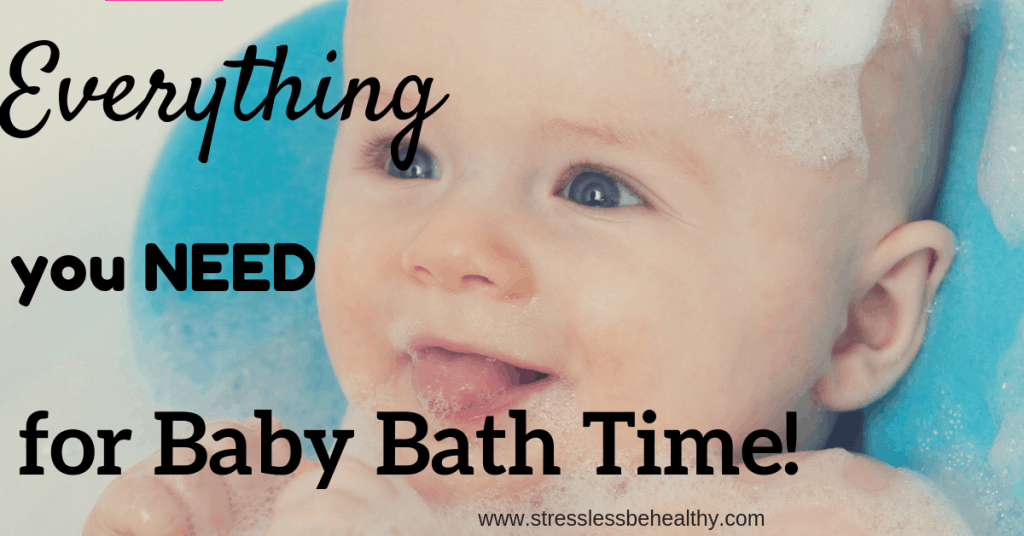 Everything You Need for Baby Bath Time!
Baby bath time can be an exciting time, especially their first bath!
Many people like to record their newborns first bath and make a big deal about it. Others may be nervous to give their infant a bath, such as when they have to be careful of what's left of their umbilical cord.
Your experience with bathing your infant could be a pleasant one, or not….
Some babies will love the water, make sure it's warm not hot or cold and not too much!
Other's will absolutely hate it and scream the entire time.
And some babies will switch their opinions of bath time from time to time. Which is why it's important to be prepared and have everything ready to go before you even attempt giving them a bath!
Related Posts:
Want to Remember This? Pin Everything You Need for Baby Bath Time! to your favorite Pinterest Board!!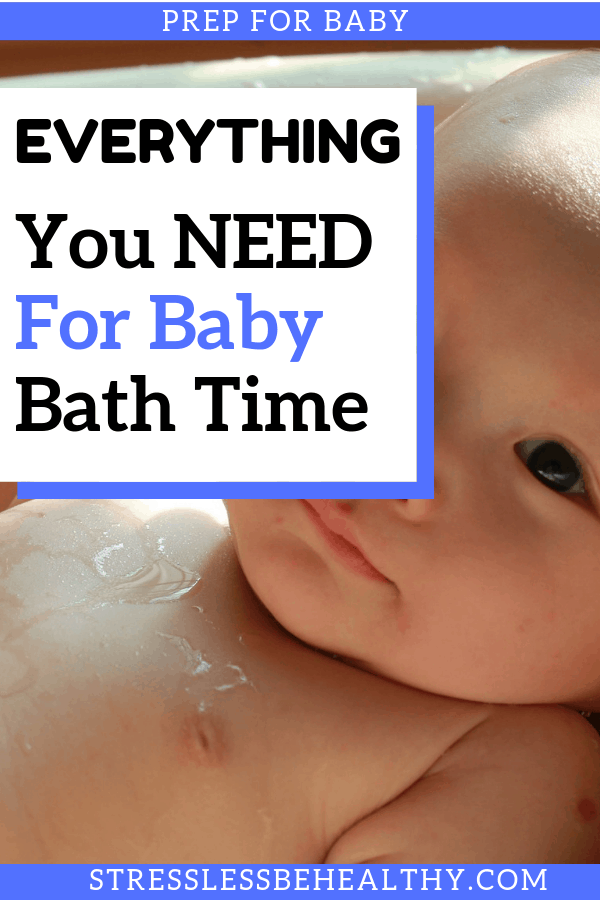 The items below will help you prepare for your infants bath time; just be sure to have everything set up before you get them undressed and in the tub!
Of course, you will need something to wash your baby in. The bath tub pictured above was the one I had for my first daughter (then we let someone borrow it and we never got it back). It was great, it had the little insert for really little ones, and the blue bottom part could detach from the tub for your child to use as a stool when they get a bit older and learn to wash their hands or teeth at the sink!
But, there are many, many choices to choose from to wash your baby in. From cushions to place in a sink to wash your baby to luxurious spa type tubs that you would probably be jealous of!
You could always use any old washcloths you have on hand, but I prefer to get new ones each time I have a child. They're cheap enough to buy new, plus not everything needs to be a hand me down!
For towels, I don't mind using the ones we already have. But, the hooded baby towels are best, especially to make sure the baby's head doesn't get cold when you're drying the rest of them off.
Plus, look at how adorable the baby towels available now are! I don't remember them being that cute when my oldest was a baby.

Some stores make buying generic baby soap (or even Johnson&Johnson soaps and lotions) super easy to buy by tying everything together in a pretty basket or little bin. But, those soaps usually aren't doing any good for your little ones skin, especially if they have delicate skin.
I only trust Aveeno baby soap with my little girls, or at least my second little girl. It doesn't have harmful ingredients like other commercial baby soaps do.
My oldest daughter doesn't have sensitive skin so she gets to have whichever type of soap she wants. But, even for my 3 year old now (my second), she still uses the aveeno baby soap pictured above. She has sensitive skin and even gets eczema in the winter, so I won't use any other soap on her.
Just like with the baby soap, you're going to want baby lotion that doesn't have a lot of chemicals in them and that will actually do your little ones skin some good, instead of harm.
Baby lotion is vital for protecting your baby's skin to make sure it doesn't dry out, just like it does for you! The aveeno lotion above even has lavender in it (perfectly fine for baby's skin), and can even help soothe your baby and help them sleep!
You will not need bath toys for newborns
! But, with older infants, who may need a little incentive to take a bath without screaming, these toys may prove very helpful!
When infants get a little older, they may even enjoy playing with these toys as more than just a distraction from being in the tub.
Preparing for an infants bath time goes beyond making sure you have helpful products; those are simply things you need!
To prepare for bath time with infants. Make sure you lay everything out that you need for after their bath, before you even run the water. This includes a fresh diaper, clothes, towel, and their lotion. Also, make sure their soap and washcloth is right next to where they will bathe, you never want to leave an infant in the tub unattended!
To quickly go over what you need and what will make bath time easier, here's a checklist.
Guide for what babies need for bath time checklist:
Use this as a guide.
What you choose to use for your baby's bath time is a personal choice and up to you, your household, and your infant; use your mama instincts and go with it!
Don't forget, you can print off this checklist for baby bath time, along with other checklists for infants, right here!
Want to be super prepared when it comes to your infants routines? Grab these baby tracker worksheets!