*Note: some links may contain affiliate links (meaning if you end up purchasing something when you click on the link then I may get a commission on it, with no extra cost to you, of course). For more information on what this means, visit my disclosure page.

The Most Essential Baby Proofing Products and Health Items You NEED to Have
If you're having a baby, and it's your first or it's been awhile since having an infant in your home; you're probably wondering what baby proofing products you'll actually need!
Not only baby proofing items, but also the health, or hygiene, items your baby will need, as well. Which could also seem like safety items, depending on the way you think of them! Such as baby nail clippers; you need those to protect your baby, and yourself, from being scratched.
If you're a brand new mom, or want to get only the essentials; you'll want to make sure you get all, if not most of the items on the list below. Depending on your living situation, a couple items may be optional, as least for newborns!
---
Related Posts:
The Best Frugal Cheat Sheet For Things You NEED For a Newborn
The Ultimate List for Baby Registry Must Haves
The Best Newborn Clothes Checklist
---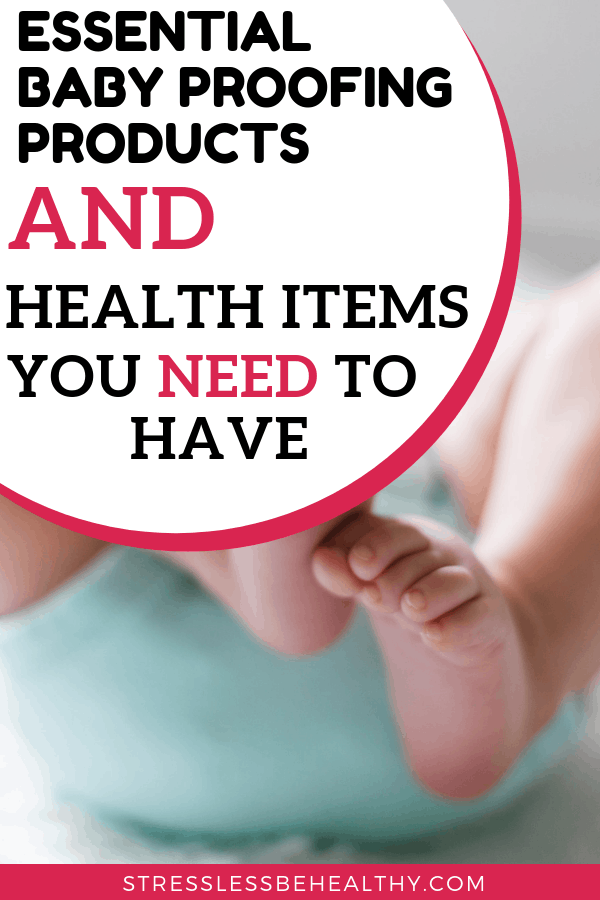 These are super affordable, so there's no reason to not get these baby nail clippers. The file set, however is optional, and I personally never ended up using it.
You'll want baby mittens to protect yourself and your infant from their nails and accidentally scratching. However, babies nails grow super fast and you'll want to maintain them so the length doesn't bug them.
Honestly, I still use these baby nail clippers on my girls now. I even use them on my own nails; I have super small hands (like, my ring size is 4.5). They are the perfect size for clipping off hang nails, too!
Wash Clothe to wash Gums after Feedings
You may not be thinking about your baby's teeth or dental hygiene yet, seeing as how they don't have any teeth, yet. But, taking care of their gums and making sure they are wiped down after feedings is still important to do. Plus, it's important to get into the habit as soon as possible!
These are actually called nose aspirators, and are super useful for getting baby snot out of their nose.
Your infant may hate you using this on them, but they work really well! It will help your baby breathe better, since they are not able to blow their nose yet.

I have never personally used a baby monitor with my girls; I'm the type of mom who likes being in the same room as them while they sleep.
But, this baby monitor is a best seller on Amazon, so it must be pretty good.
If your planning on having your baby sleep in their own room at night; this would be a very important product to have and use. Or, even if they nap in a room different than where you will be when they are napping.
You'll hopefully never have to worry about your infant having a fever or being sick; but, you'll still want to have a thermometer on hand, just in case.
The one above is the one I have and it works great! You don't even have to have it all the way pressed up to baby's forehead for it to register the temperature. This is super useful for a sleeping baby, so you won't wake them up. I still use it for my girls when they get sick.
When you think baby proofing, this is what you probably think of first. However, most of these items you won't even need until your baby starts to at least roll over!
And, honestly, depending on your home and living situation, you may not even need a lot.
You'll at least need electrical outlet plugs, something to keep lower cupboards closed, and guards on any sharp corners in the home.
When they start walking, or start acting more like toddlers, you may need more; like door handle covers. But, at first, when they are newborn, you don't really need anything!
Who doesn't want to get a gate set that reminds them of Rugrats? Click on the image above to add it to you registry on Amazon, or if you need a simpler gate; one to keep your little one out of part of the house, or at the bottom or top of the stairs, this is the one we have.
The type of gate you need, or get, will depend on how your home is set up and where you want to keep your child in or out of!
Some babies have really sensitive skin, and you don't want to find out the hard way. Just to be safe, make sure to use only this type of detergent for the first couple months of washing babies clothes.
I used this type of laundry detergent for my oldest daughters clothes when she was an infant, and she's never had sensitive skin or skin issues. With my second, I didn't use this type of detergent, she now gets eczema in the winter time. I can't say whether or not there's a connection. But, just to be safe, the detergent above is the type to get!
This list is really quite simple, and other than the baby monitor and gate, the items are super affordable; which is great because these are items you need to have! For a quick overview….
Healthy and safety products for infants checklist:
Use this as a guide.
What you choose to have fr your infants hygiene and safety  is a personal choice and up to you, your household, and your infant; use your mama instincts and go with it!
Don't forget, you can print off this checklist, along with other checklists for infants, right here!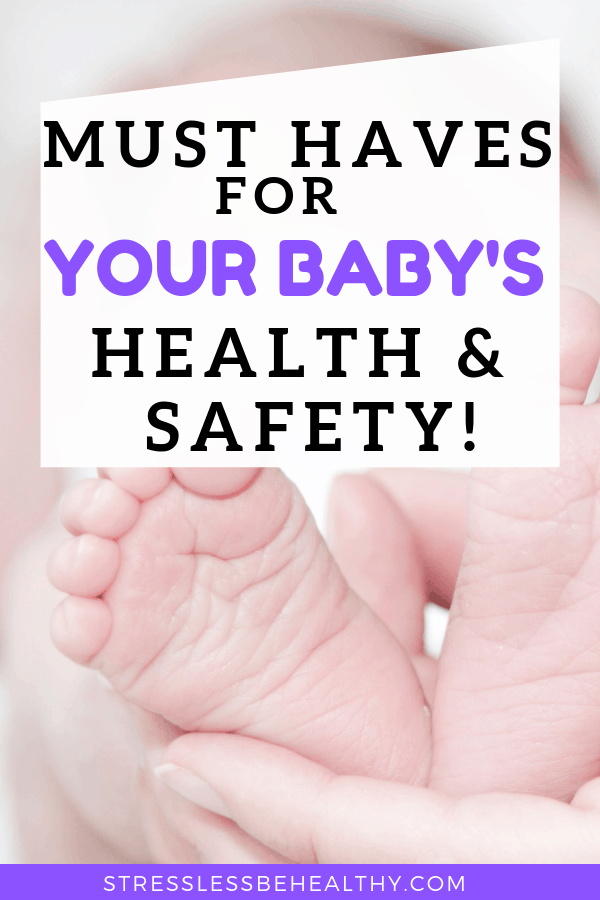 Want to be super prepared when it comes to your infants sleep routines? Grab these baby tracker worksheets!