*Note: some links may contain affiliate links (meaning if you end up purchasing something when you click on the link then I may get a commission on it, with no extra cost to you, of course). For more information on what this means, visit my disclosure page.

The Ultimate Checklist of Baby Things to Buy Before Birth
Having a baby can certainly be expensive! And, there's a ton of baby things to buy before birth! Baby things you need!
As you can see in this post it doesn't have to be, but that doesn't mean there's not a ton of little things you'll really appreciate having on hand with a new baby around. And, having a checklist of what to have before baby is born is going to be really handy.
No one wants to feel unprepared for having a baby, and one way you can certainly feel prepared is by having the baby items you need already on hand, before you even head to the hospital!
It'll reduce your stress and anxiety, which isn't good for a new mom or baby to have. And, it'll make life that much easier when you don't have to head to the store every time you need something you didn't think of before!
As a mom of two, with one on the way, I have the experience to know what exactly is needed, useful, and will save your sanity when it comes to having a new baby around.
So, take a look below to see what and why you need certain items, and then don't forget to print off the Ultimate Checklist for what you need for a New Baby. (You'll get a few other checklists along with this one, such as what you need to pack in your hospital bag and non-baby items you should stock up on!)
Related Posts: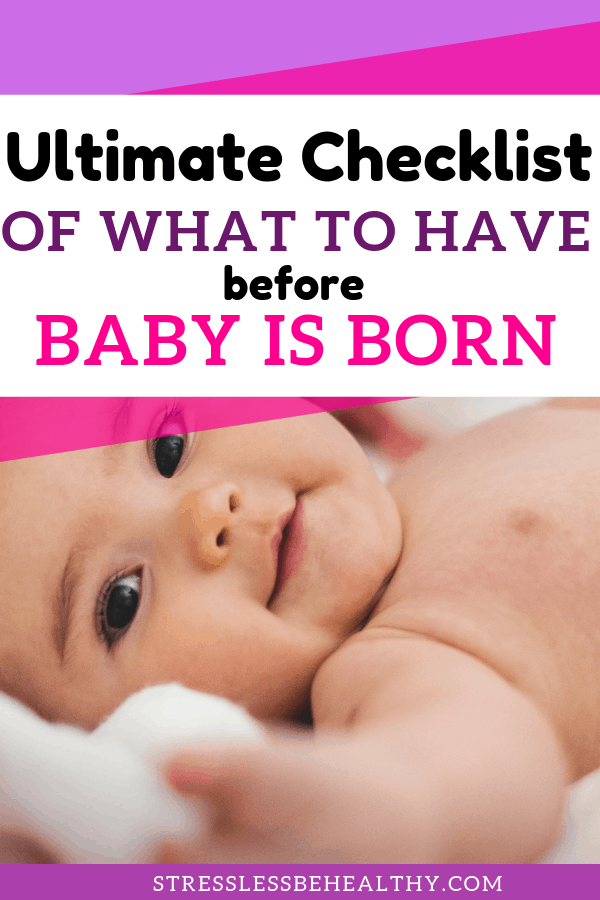 Baby Clothing
This can be super cute and special, or just any regular outfit, even baby pj's!
These are used in the same way as undershirts, or in the summer can replace the shirt they wear depending on the onsie.
Babies sleep a lot, so they may be spending quite a bit of time in comfy pj's.
Babies can't walk, so there's no need for shoes. But, they'll need something on their feet, especially when the weather isn't warm.
Not just winter mittens, these baby mittens are for all year long and help prevent your baby from scratching you or themselves!
This will make your life about 10 times easier! I spend the first 3 months of my first childs life without one, and the difference it made was huge! She was able to sleep longer, feeling more secure and snug in a swaddle blanket.
These aren't just for winter, babies heads need to be protected from the sun when they go out.
These aren't an absolute need, but makes it so much easier to change little girls diapers in the summer time. Plus, they're super cute!
If you go out of the home with your baby, you'll want something for them to wear that aren't pj's.
To learn more about clothing needs of infants, such as how many of each you should have and more reasons behind why they need each item, go here!
For Diaper Changes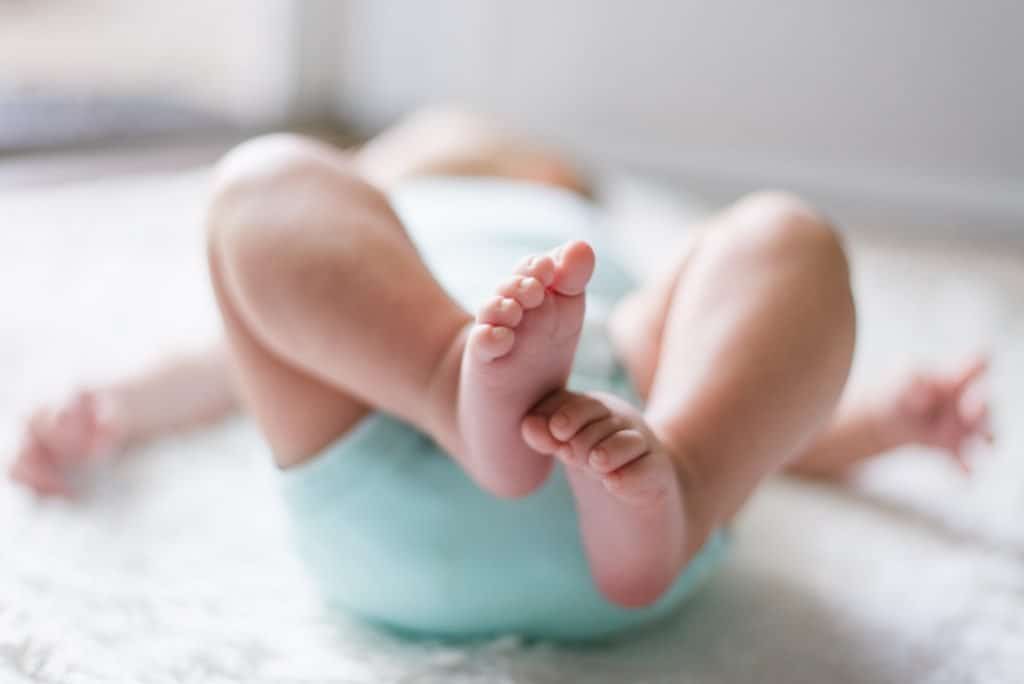 All babies need diapers.
Whether you choose disposable or cloth diapers is up to you
You're going to need something to wipe your baby's bottom with!
Like with diapers, you can choose to use clothes (with a special cleansing solution for baby's bottom), or unscented disposable wipes.
I've always used Angel Baby Bottom Balm, but Burt's Bees Baby 100% Natural Multipurpose Ointment, Face & Body Baby Ointment works well, too, and is quite a bit cheaper
I don't remember using this too often with my girls, but I know we always had it around.
You will want want of these, just in case of diaper blow outs. You don't want a messy surprise after starting to change your baby's diaper.
Changing tables are super useful, especially right after giving birth and it may be difficult to sit, or bend over much, to change your baby. Plus, many changing tables will have shelves underneath to hold baby items you'll need, like diapers, wipes, and clean clothes.
Many new parents will want one of these to help hide the odor of dirty diapers. And, some of these actually do help reduce the odor!
To learn more about what you need for a baby's diaper change and more reasons behind why they need each item, go here!
For Feeding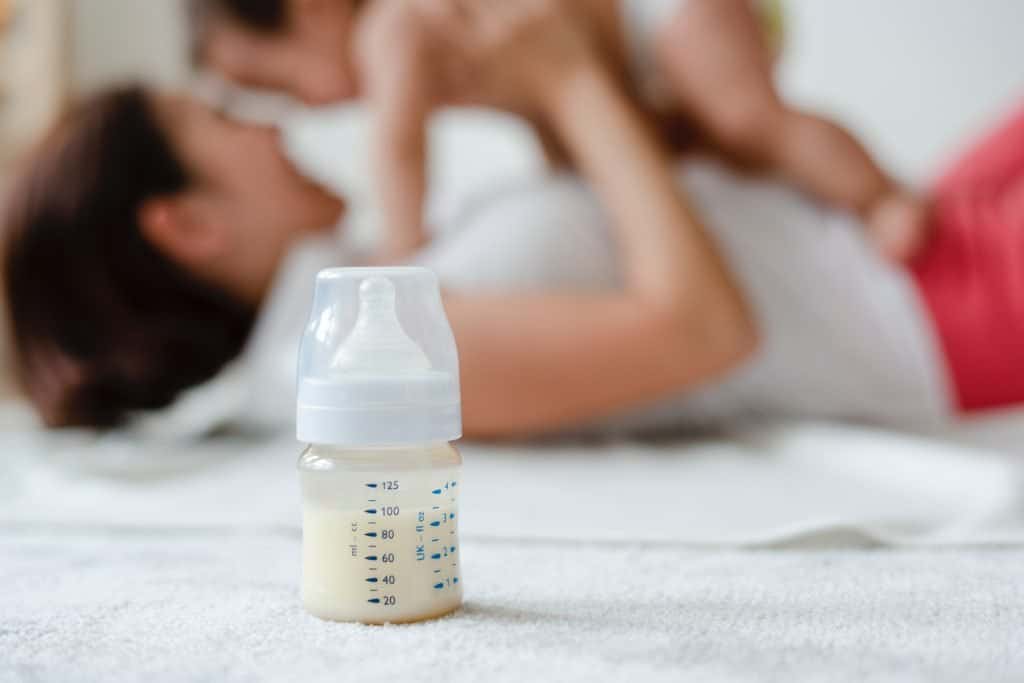 If you plan on breastfeeding, you'll want one of these. If you're going back to work after maternity leave; you'll absolutely need one.
If you're pumping milk, you'll probably want milk storage bags to store the milk in.
A boppy will save your back when feeding your baby, whether you breastfeed or bottle feed.
Again, you'll want bottles whether you breastfeed or bottle feed. Some babies are picky and will only drink from certain ones, so don't stock up on one brand.
Obviously, if you bottle feed, you'll need formula. There are different kinds of formula and it tends to be rather expensive. I can't tell you what kind to get, you'll want to speak with your babies pediatrician about that.
Honestly, everyone should own a bottle brush, whether to wash bottles, or other dishes.
You can get a special drying rack for baby bottles. Or, you may not need one. If the bottles are dishwasher safe, and you have a dishwasher, you could use that. I have a drying mat for doing dishes, since I don't have a dishwasher, and that'll be what I use.
These are super useful, especially for those watching your baby when you're not with them; or warming a bottle quickly and evenly.
They will need bibs before they start eating baby food. Some babies will need to wear bibs all the time due to spit up or drool. So, make sure you have at least a few of these.
You need these to attempt to protect your own clothes from baby spit up, especially when you try to burp them. Burp clothes also come in useful when your first starting to breastfeed a newborn and they aren't that great at latching yet; otherwise breast milk will go everywhere!
Now, this could simply be your couch or a chair you already have; that's what it's always been for me.
Or, you can get a rocker or glider specifically for feeding or getting your baby to sleep.
You may not need a highchair right away, but by the time they can sit up or eat; you'll need one.
You can get away with just buying baby spoons and just feed them straight from the jar of baby food, but having a bowl to seperate a little out into would be a great thing to have.
Babies can start drinking water before they start on baby food, and water should be the only thing going in their sippy cup. Please, no juice!
There are so many options now a days to help moms make and store baby food, or you can get store bought baby food; up to you.
To learn more about what you need for feeding an infant and more reasons behind why they need each item, go here!
For Sleeping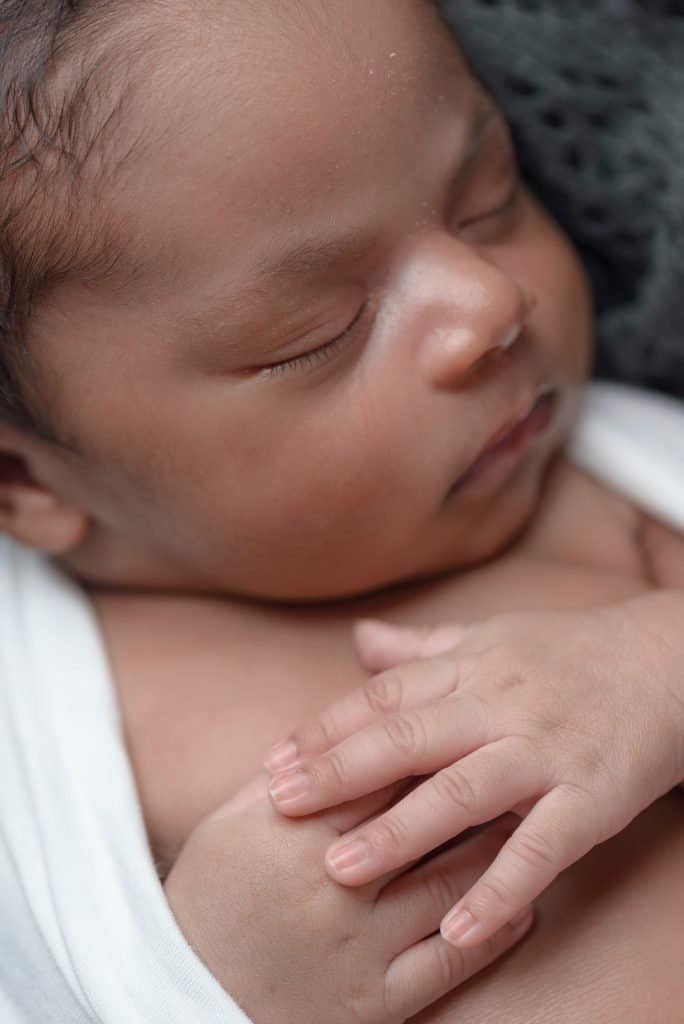 A bassinet is a great investment (you can even get a new one for like $50); and it'll help you sleep better at night knowing your baby is in the same room as you for the first few months, whether you choose to co-sleep or have them sleep in their own crib after.
If you want to co-sleep, but feel you may accidentally roll over on your baby, this would be a great thing to have. Though, I've never used one, and we co-slept with our babies til the next one was born (3 years…).
If you don't plan to co-sleep; you'll need a crib. I think this is pretty self-explainable!
If you choose to not co-sleep, you won't only need a crib, but also a crib mattress. If you do plan to co-sleep, but want to get your child a toddler bed; you'll still need a crib mattress.
If the crib mattress you choose isn't waterproof, you'll need a waterproof mattress cover to protect the mattress when your baby wets through. It will happen, and you won't want to have to replace an entire mattress because of it. It's much easier to simply wash the mattress cover!
You'll also need sheets that fit the crib mattress.
These are great for camping or if a relative will be watching your baby for you. Some even come with a bassinet and changing table feature.
These are super important to have on hand if it's not hot out, or hot where the baby sleeps. Either these or swaddle blankets. For safety reasons, babies should not have blankets on them while sleeping; these will keep them warm during the cold months and help them stay asleep!
To learn more about what you need for an infant to sleep in and more reasons behind why they need each item, go here!
For Travel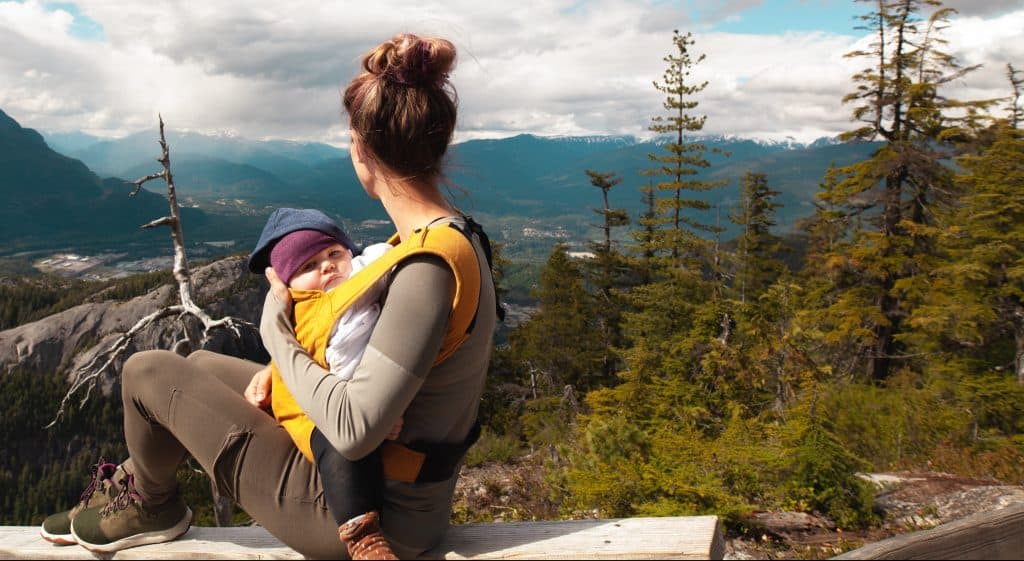 If you have you baby at a hospital, there's a very good chance that they won't even let you leave unless your newborn is in a carseat! Plus, this is a necessity for infants and children up to a certain age, weight, or height. My six year is still in a carseat; in the state we live, she still has two more years before she doesn't need anything under her in the car!
If you are planning on going on walks, or other places with your baby often; you'll want to have a stroller. There are different types of strollers to choose from, and you can buy them as part of a travel system, or separate.
If you're planning on hiking, or going on long walks with your little one; you'll want a baby carrier.
If you're going to be home most of the time and want to get things done while holding your newborn; you'll want a baby wrap.
This is one thing I still have, luckily! My girls have been using them with their dolls; both the carrier, and boba wrap I have.
This will help with your nerves when driving with a brand new baby in the car.
This, I think, is a need in the winter time when winters are cold! And, it'll protect your baby from the sun; hopefully allowing them to sleep more while in their carseat!
There are rings with little toys on them that your baby will love to hit and grab at when a couple months old!
You don't need one of these, unless you want to protect your care from the indents carseats will leave.
This will help keep the sun out of your babies eyes while you're driving.
To learn more about what you need for going out with an infant and more reasons behind why they need each item, go here!
For Play Time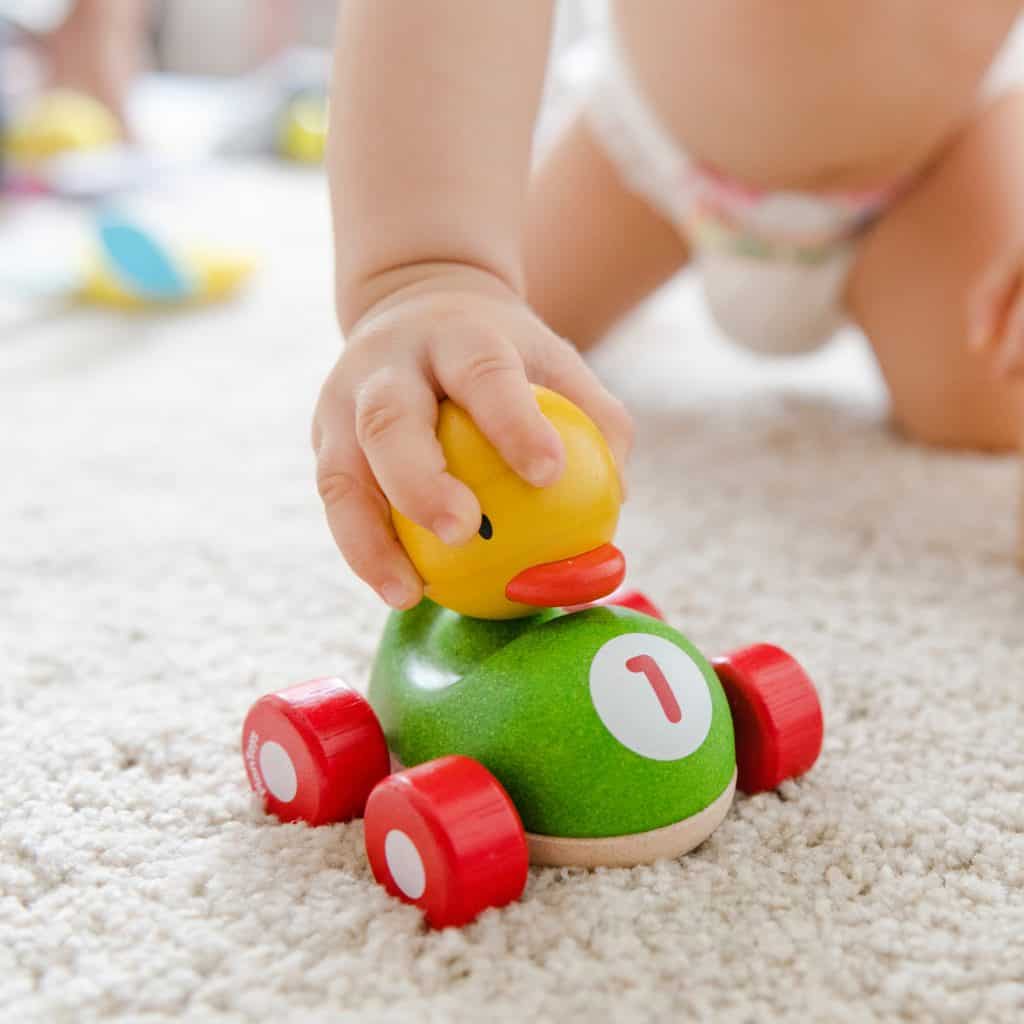 Babies love these! They love trying to grab or hit the little toys dangling down. They're also great incentive for your baby to roll over when you start giving them tummy time!
This is a safe place for your baby to be when you're not holding them. Unfortunately, you can't just hold you baby 24/7; you'll eventually have to go to the bathroom or get something to eat. It's not easy going to the bathroom (postpartum) while holding an infant! It may even soothe a crying baby.
Another safe place to keep baby when not holding them. Some will sway them front, back, and side to side; helping to soothe them as if you were actually holding them. And, some even have toys that dangle down for baby to play with while you clean up a little or make yourself something quick to eat!
These are not meant for newborns, and your infant will need to be able to sit up before using one of these. But, infants absolutely love these and the stimuli they provide!
My girls love jumpers! Jumpers help little ones build up their leg strength, which will help them eventually walk. Just be sure it is very secure before placing your infant in it. This is another one where your infant will need to be sitting up before using.
Walkers are for infants a little bit older than just sitting, such as when they start trying to stand up with the help of a couch or something else. But, it will help them get the feel of what it would be like to walk, and also help build their lower body strength.
These are safe for babies to put in their mouths, and babies are always putting things in their mouths once they figure out how to! They're also great for infants starting to get teeth, which is why they're called 'teethers'. Be sure to get ones like these that you can place in the freezer and give your little one to help with their sore gums.
Reading books to your child starting from day one is probably one of the best things you can do to jump start their education! Getting soft or chewable books are best for infants.
Music is soothing, for both baby and mom. It can help decrease stress and anxiety, which is great for new moms who may be worrying whether or not they are doing a good job. (Don't worry, you are!)
Once babies are able to pick things up and move them; they will love any toys that make noise when they move!
Toys that have different textures to them are great stimuli for infants! Plus, they may be distracted by it for a minute or two if you need to run to the bathroom or get more water.
Babies love music and looking up at things. Plus, mobiles will help your little one calm down and possibly fall asleep.
Stuffed animals are super fun to buy for infants! You may even have one picked out that you want to be their favorite one. But, believe me when I say you should limit the number of these they have; they add up fast and can take up quite a bit of room with a large collection. My girls have so many, it's not even funny anymore.
To learn more about what toys infants love and more reasons behind why they need each one, go here!
For Bath Time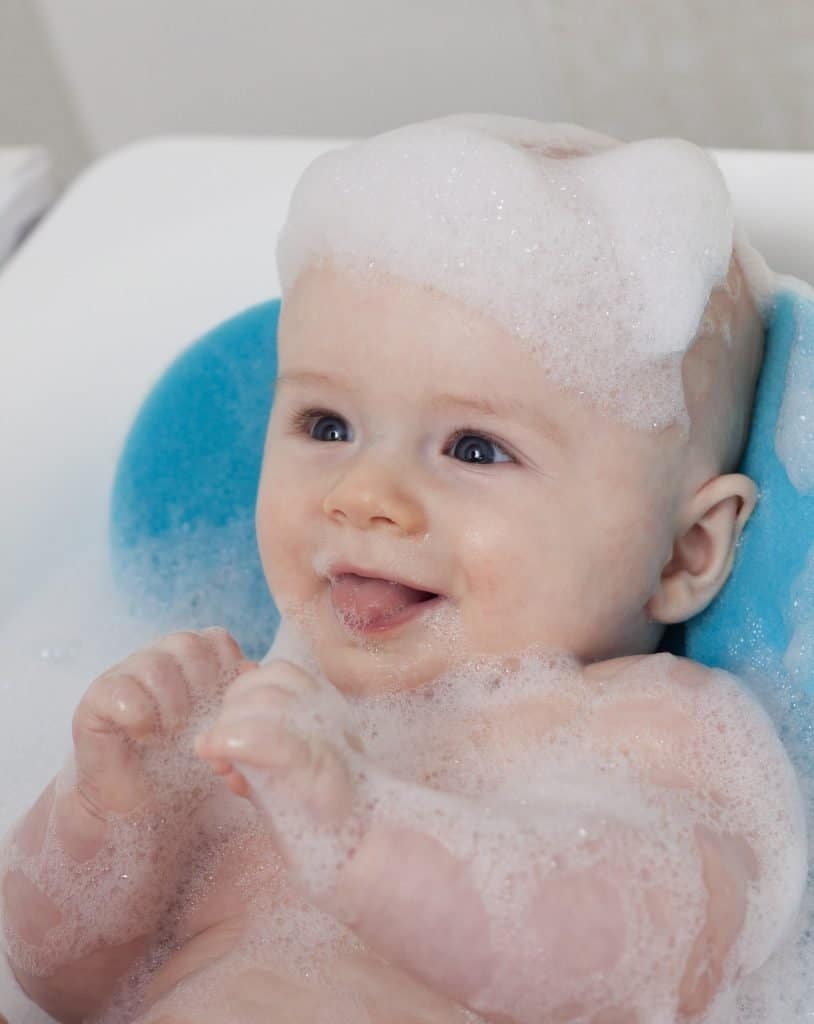 You can choose between a simple baby bath tub, a luxury spa looking one, or even a soft cushion to put them on in the sink, to give them a bath; but they will need something to be washed in.
A wash cloth is need to wash your baby's delicate skin; using a loofah would be too rough on it.
You could use any towel you have, but baby towels are designed with a hood to help keep their body heat to themselves while they dry off.
There are many different kinds of soap out there; it's best to use ones that are specifically designed for babies, rather than the soap you use. This is the kind that I have always used on my babies.
Babies skin is delicate and needs to be protected; one way to do that is by using a gentle baby lotion with no alcohol in it. Make sure to check the ingredient label.
Newborns won't need bath toys, but older infants will enjoy these. If they don't like taking baths, this may be a good way to actually have them start enjoying bath time!
To learn more about what infants need for bath time and more reasons behind why they need each item, go here!
For Health and Safety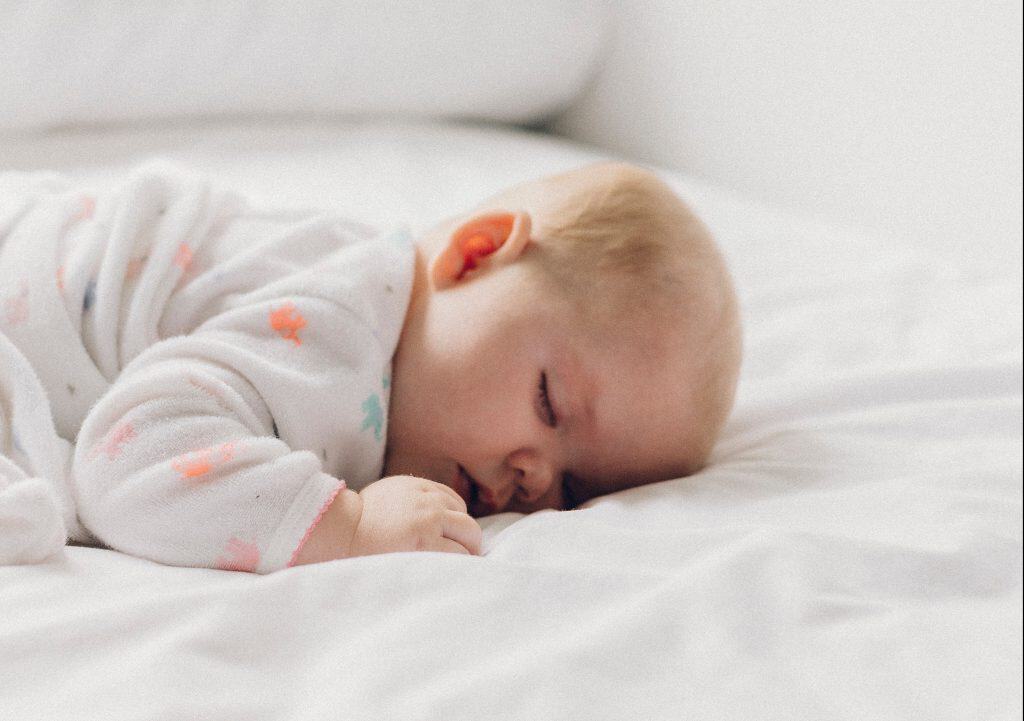 *Note about the stock photo above and safety: to help prevent SIDS, babies should never sleep on their stomachs; back is best!
Baby's have fast growing, long nails; baby mittens will help them not to scratch themselves or you. But, you will need to clip them every so often so they don't get out of control.
Washing baby's gums after feedings will help get anything left from the feeding out of their mouths. Plus, this is a great habit to start from day one, if possible. It may even prevent dental issues down the line!
Nose aspirators are wonderful at sucking stuff out of baby's noses and helping them breathe better. The only downside is that most babies, and toddlers, hate these things. However, when they aren't able to blow their nose yet, there really isn't another option.
If your baby ever sleeps in a separate room from where you are; you will need one of these to check on them without waking them up.
Hopefully you'll never need to use a thermometer on an infant, but you do need to have one just in case. Visitors, or family who works or goes to school, can bring home viruses that can get your little one sick, and sometimes the only sign is a fever.
You will need a baby proofing set to keep your infant safe, however, you may not need to start using it until they learn to roll over.
Same with the baby proofing set, you won't need to put a gate up until your little one starts trying to roll around. Whether you need one or not will also depend on your homes set up.
Babies have delicate skin, so it's always best to use a special detergent for their clothes and other belongings, at least for the first couple months.
To learn more about health and safety products for infants and more reasons behind why they need each item, go here!
For Mom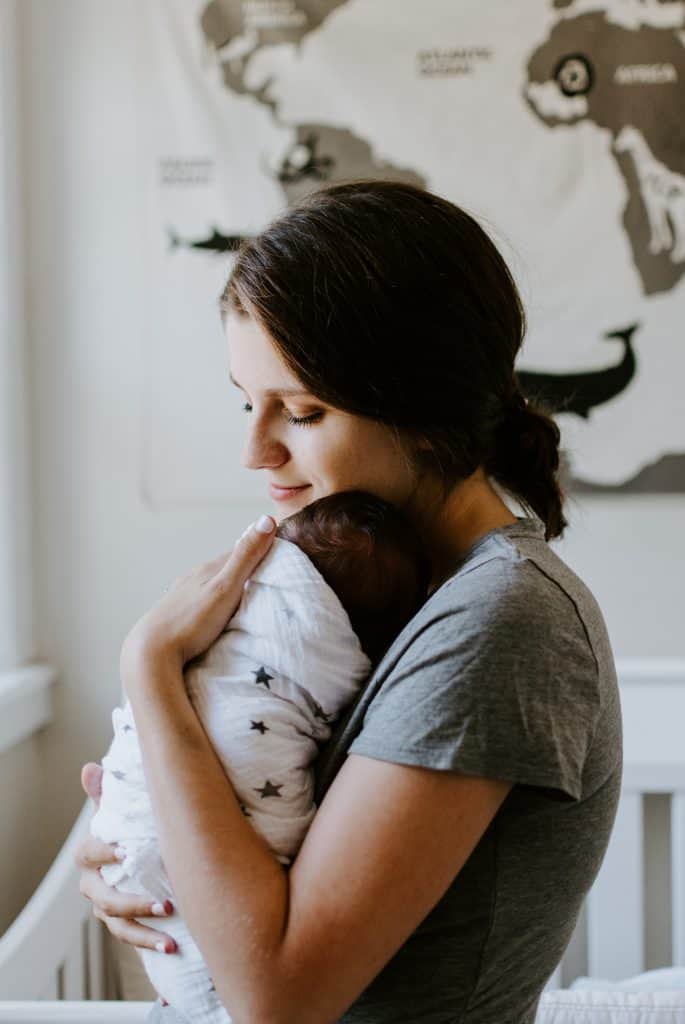 Whether your breast feed or not, you will need these, at least in the beginning!
If your nipples hurt, or start to crack, you'll want to cream to help soothe them.
You will need large and long pads during the postpartum period. These iced pads would also be great to use as well, to help reduce pain and any swelling down there.
Water is an amazing thing, and you should aim to drink at least a gallon a day, especially if breastfeeding. Believe it or not, it will actually help you heal faster!
These will help so much with the healing process, simply lay them out over the pads.
This is used to help with any itching and reduce pain! Spray it over the tucks pads.
Some hospitals will give these to you after giving birth. If not, you'll want to get one!
You could invest in expensive nursing bras, or you could get some very affordable genie bras that you'll want to even sleep in! They are stretchy enough to nurse in, too!
Nursing shirts are optional, at least in my opinion. If you plan to pump at work, they may be essential for you; but if you're going to be a stay at home mom who doesn't go out much, you could simply wear a loose fitting shirt.
To learn more about what you need after delivering your baby and more reasons behind why you need each item, go here!
Other Baby Things You May Need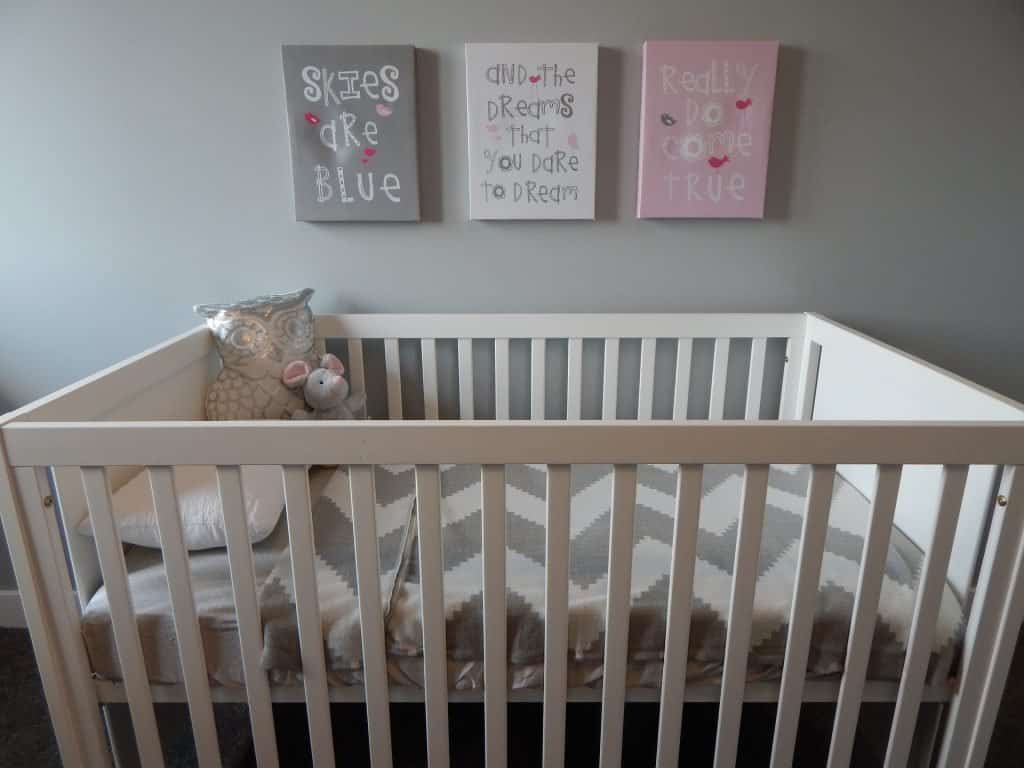 You need one of these, or probably more. Even if you don't think you do, make sure you have a pacifier, preferably a few different brands. There will come a point where you may need it to help calm your little one down.
An actual, nice, dresser is optional. But, you will need some place to keep your babies clothes, blankets, burp clothes, etc.
This isn't absolutely necessary, but every baby deserves a super soft blankie to cuddle.
Baby shoes have no purpose until your little one starts to walk. So, while you won't need these for newborns, you may need to get them a pair before they turn a year. I know one baby (my second child who is now three) who started walking before they were 9 months old.
Nursery Decor- Wall Stickers or paint, night light, crib skirt, hamper, lamp, piggy bank, hangers
If you're planning to decorate a nursery for your little one before their arrival, those a few things you may want to consider.
This could double as a dresser if you'd like, hold their toys, or you can start filling it up a couple books at a time so they have plenty to read by the time they start to read. (It's such an exciting time when they start to read; my 6 year old just started and has been reading me Dr. Seuss books!)
This is optional, but if you plan on making a nursery for them and having them sleep in there at night; a rocking chair, or glider will come in handy when feeding them and trying to get them back to sleep.
If you ever leave the home, or leave them with someone else (not at your home) then you will need a diaper bag. Most come with a changing pad, and that will come in handy, too!
You'll want a baby book to keep track of memories, firsts, milestones, and more!
Photo Album for Baby Pictures
I know, everything is digital now a days, so maybe a shutterfly account instead of a baby album, would be more fitting.
These are super useful! They help baby sit up, and if you get one with a tray, it can double as a portable highchair!
Seasonal Baby Items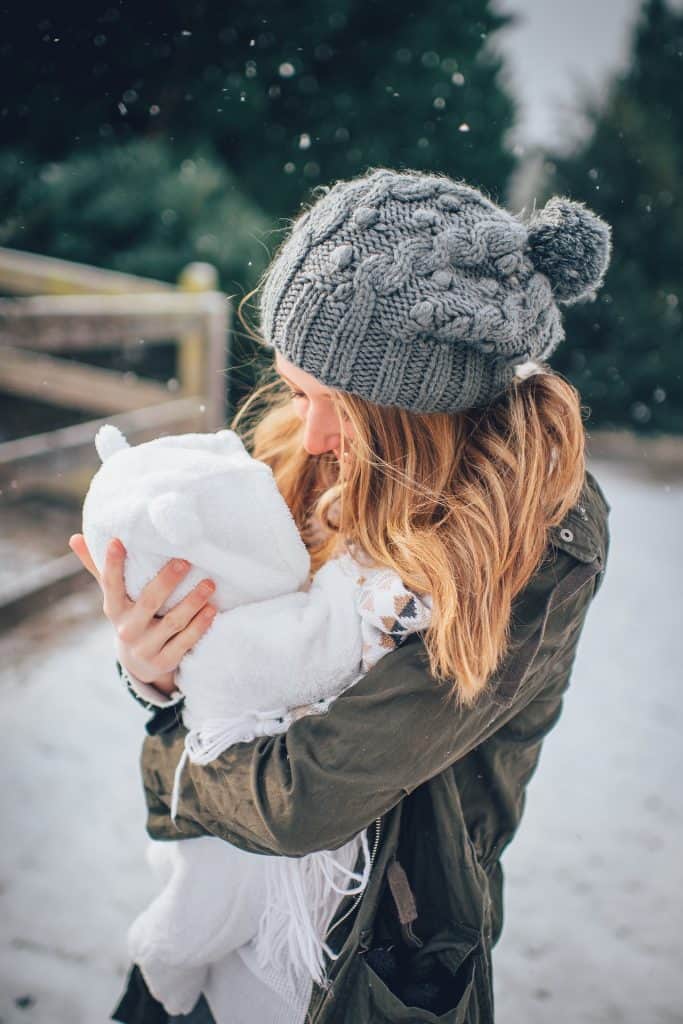 Outerwear – like a snowsuit

Swimsuit or Swimmers- more so for looks than practicality

Swimmer Diapers

Other Seasonal Clothing
Although all the items above are seasonal, you will eventually need to get them at some point before your child turns one. Unless of course, if you live in a location that never gets cold, then you may not need some of the winter gear.
As you can see, and probably already know, there's some things you just can't have a baby without (at least without losing your sanity).
This list of items you should have before your baby is born is not an exhaustive list. And depending on the season, your budget, and your own preferences; some of these items might not even be needed.
Ultimately, it will be you who decides what you need to have before your baby is born, but this checklist will give you a great place to start!
Don't forget, you can print off this checklist, along with other checklists for infants, right here!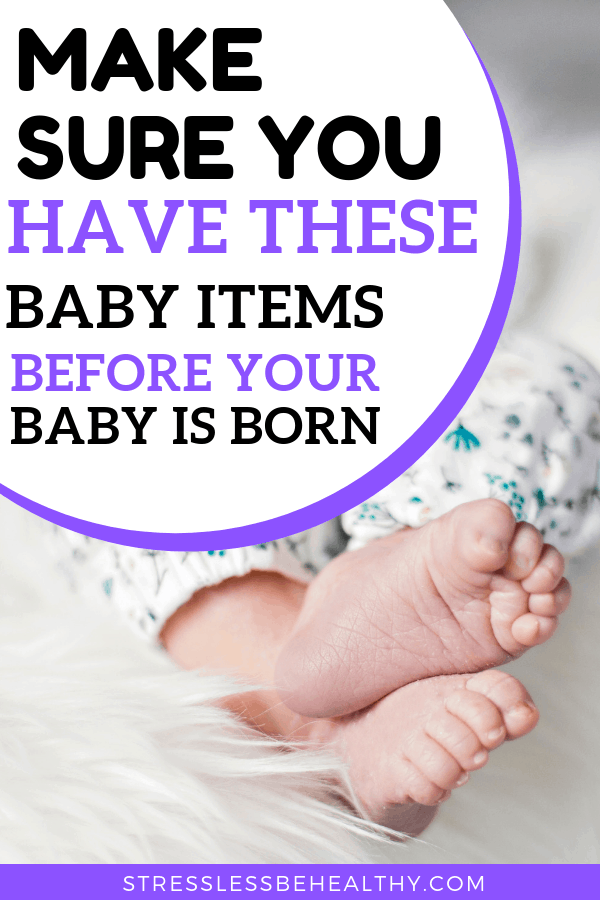 Want to be super prepared when it comes to your infants routines? Grab these baby tracker worksheets!