*Disclosure: some links may contain affiliate links (meaning if you end up purchasing something when you click on the link then I may get a commission on it, with no extra cost to you, of course). For more information on what this means, visit my disclosure page.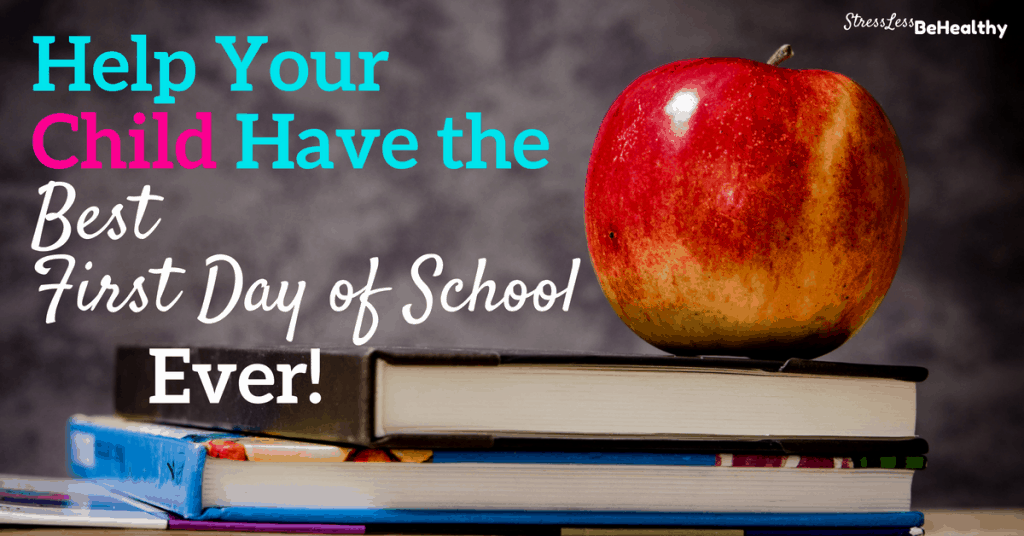 Help Your Child Have the Best First Day of School Ever!
It's important for your child to have the best first day of school that they can; not only for them, but for you, too.
It sets the tone for the rest of the year. So it's important to do a few key things on the first day of school to help things go smoothly.
You can grab a pdf checklist for these things here. (And, honestly, you don't even have to print out the checklist if you don't want to, it was created so you can click on the checkbox next to an item and a check mark will pop up!)
But, if you want a more in depth explanation of the key things to do, or remind your child to do on the first day of school, then keep reading!
And, if this is your childs first year of school, check out this ultimate guide for preparing your child for Kindergarten.
Set Everything Ready to Go the Day Before the First Day of School
If you're not a planner, or like to prepare for things ahead of time, it's time to basically suck it up and just do it for your child.
The tasks you'll want to complete may differ depending on a few things, but you'll want to, at the very least, accomplish these tasks the day before school:
pick out clothes (and hairstyle for girls, possibly boys, too)
get your child excited for their first day of school (talk about it)
set expectations for morning, afterschool, and night time routines (let them know about these)
help them visualize an awesome first day of school (talk it through)
make sure their backpack is packed and ready to go
pack as much of their lunch as possible
set up for breakfast before you go to sleep
This is not an exhaustive list, depending on your child there may be more you need to add to this to help you child have the best first day of school ever. But, if you at least do the things on this list, then you're headed in the right direction and you child may even thank you in the future for preparing ahead of time.
Plus, some of these small tasks, like laying out clothes before bed, having routines, and visualizing and awesome day; these can be used through out their entire lives to help them succeed, so the earlier they start these habits, the better!
Morning Routine
In a perfect world, you will have established a morning routine for yourself and child before the school year begins.
Honestly, in my own home, we started implementing a morning routine that resembles the one my daughter will use during the school year, a month before school starts. That way there's less 'new' she will need to get used to when school starts.
Make Your Child a Healthy and Filling Breakfast
Depending on your child, they may not have a lot of time in the morning to get ready for school.
So, start them off on the right track, with a healthy and filling breakfast. It doesn't need to be a difficult or fancy breakfast, and you could even make breakfast the day before and simply heat it up and give it to them in the morning.
My go to's for a healthy breakfast are:
oatmeal or oatmeal cups
smoothies
chia pudding
waffles
pancakes
muffins or breads (possible with a smoothie)
There are certainly more options! Just be sure to include some protein, fruit, and possibly fiber; whether it's in the main thing they eat for breakfast, or their drink (like milk/soymilk).
If they're used to being home all day and eating whenever they're hungry, this may be a big change for them; having to go longer periods of time without eating. It's important they eat a filling breakfast so they're not hungry through out the day.
*Hint – have them eat breakfast in their pj's to avoid them getting their clothes for school dirty.
Brush Teeth
When they're done with breakfast they should go brush their teeth right away. This way they don't forget and go to school without brushing teeth.
Plus, they should brush their teeth before they get dressed to avoid getting toothpaste on their clothes for the day. Toothpaste isn't the easiest thing to get out of clothes in a hurry.
Get dressed (hair)
Next, have them get dressed in the clothes that were picked out the night before.
Our hope is that they don't cry over this and hate what was picked out. My daughters 5, and even if she's the one who picked out her outfit, she may hate it the next day and not want to wear it.
Maybe our kids will be sleepy enough where they just don't care, and then or course, be completely awake by the time they get to school.
Once they're dressed, do their hair if they need help with it.
Do not attempt their hair before they're dressed or you would've just wasted your time.
Pack a Super Special Lunch
Hopefully, most of their lunch is already packed and ready to go.
Finish it up, if it isn't, and then put it near the door so it's not forgotten; that would ensure a bad first day of school. No one wants to forget their lunch!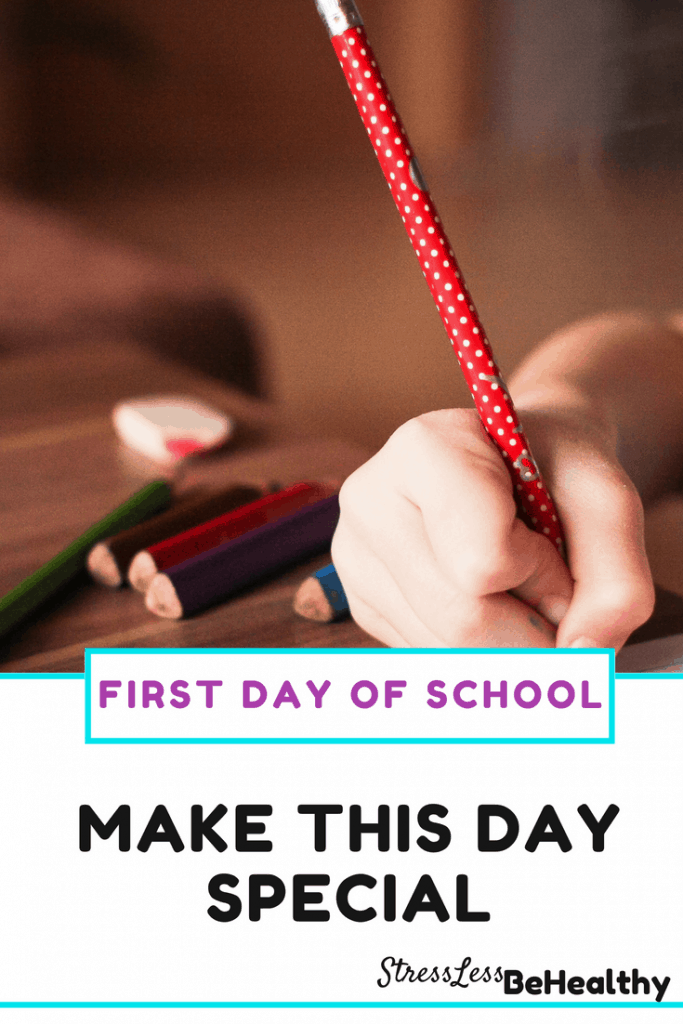 Take Photos
Once your child is all ready for school; you'll want to take pictures of them to remember this day.
Some people have their kids hold signs in these pictures; I personally won't. There's no need to.
And, knowing my oldest daughter, she'll turn this simple picture into a photo shoot and start posing; that's just how she is. (She's even gotten her 2 year old sister posing like a 'cool girl' for pictures now, too)
Take Them
If it's possible to drive, or walk, your child to school for the first day of school, do so. It'll help this day be more special for them.
If you're not able to take them to school, that's alright, too. It's not going to devastate them if you can't. Unless, of course, you told them you would.
Either way, simply let them know what's going on and what they should expect the first day of school. Children like to know what's going on, too.
And, once they're at school, you're not in control anymore. Which I know will be hard for some of you.
Make sure you tell them you love them and wish them a good day!
After School Routine
An after school routine can be almost as important as a morning routine. It helps ease the transition from school to being home again.
This time of day can often be chaotic because of the transition; a routine, that both you and your child are aware of, it key to avoid that chaos and have everything go just a little more smooth.
Pick them up
If possible, pick your child up from school, just as you dropped them off.
Again, if you're not able to, it's no the end of the world. You do what you do. If you work and they have to go to a sitters, that's fine. Just give them realistic expectations and let them know what is to come for after school.
Ask Them How Their Day Went
Once you see them when they finished their day of school; ask them how it went.
What did they learn?
Did they make any new friends?
How did they like their new teacher and how the day went?
There are many questions you could ask them about their first day of school; try not to ask them too many as to overwhelm them.
Make Them an After School Snack
An after school snack is almost as important as breakfast.
But, instead of fueling them to take on the day; this snack will be replenishing them from their day at school.
If you are at a loss of what to give them, try to avoid the heavily processed snack foods that contain all sorts of preservatives and ingredients you can't pronounce. Instead, check out this list of healthy and fun after school snacks to give your kids!
But, basically, some type of fruit or veggie and fat or protein should do just fine. Like an apple with peanut butter, or something like that.
Find out if they have homework
Make sure you ask your child if they have any homework.
Or, if you have any homework to do, I honestly don't remember a year in school when I was little where I had homework the first day of school, but teachers would always give paperwork for parents to fill out.
So, make sure you ask!
Let them relax, play, be a kid
Your child was just at school for about 6 hours, and depending on their age, they may have been able to play at school. But, they probably weren't able to relax very much.
Let them just chill out for an hour or so after school. They need some down time like we do sometimes.
School can be exhausting, especially in the beginning of the year. Who knows, they may even take a nap after school for the first few days!
Homework Time
If they brought homework home for you, make sure you get it done and don't put it off til later.
Doing it while they relax, and before you have to make dinner, would be ideal.
And, if they have any homework they have to do, help make sure they complete it before dinner, as well.
Prepare for the Next Day
After dinner it'll be time to prepare for the next day of school…and start this whole thing all over again.
Pick out clothes (and hairstyle)
pack lunch
pack bag and place near door
bed time routine
set everything up for breakfast.
You'll get to repeat this so often this year, it'll become habit and you'll eventually not even think about what you have to do; you'll just do it.
Don't forget to be excited for your child to start school, or at least act like it, to encourage them to enjoy school.
The first day of school will set the tone for the rest of the year, and it's important to have a good first impression. But, children are also very forgiving, at least while their young; so if you mess up, it won't be the end of the world.
Just do your best to make everything go smoothly and to make your childs first day of school be awesome. Your child will be able to see the effort your put into it, and that's what counts.
Good luck!
Don't forget to grab this checklist so you can check these things off as you go!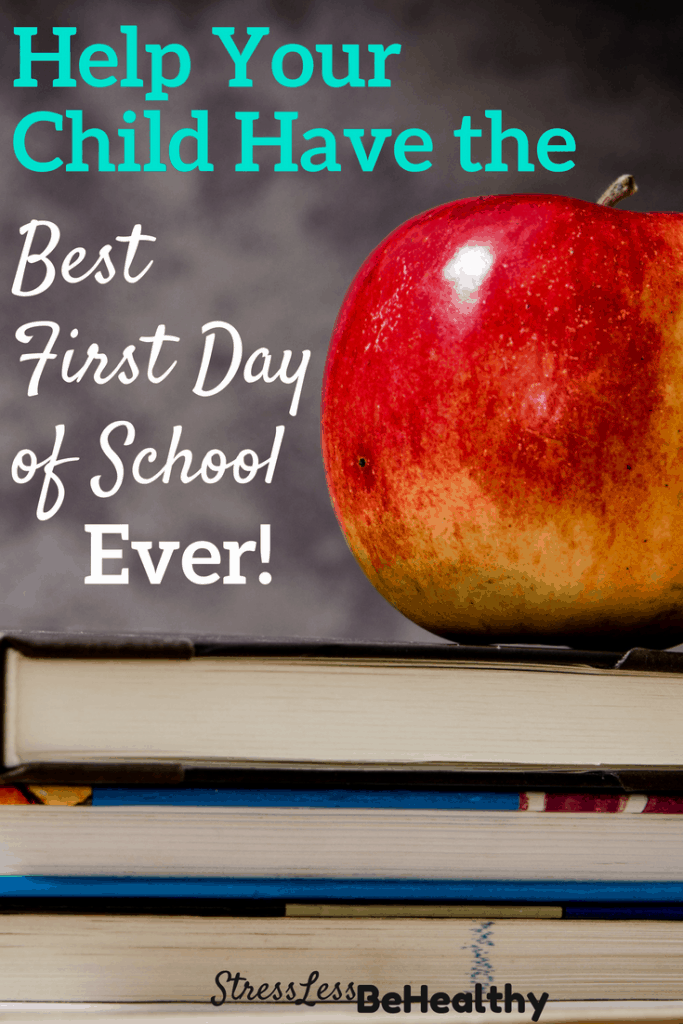 Related Posts:
The Ultimate Guide to Prepare your Child for Their First Day of Kindergarten
The Best School Lunch Must Haves from Amazon
13 of the BEST After School Snacks for Kids