*Disclosure: some links may contain affiliate links (meaning if you end up purchasing something when you click on the link then I may get a commission on it, with no extra cost to you, of course). For more information on what this means, visit my disclosure page.
Christmas Gift Ideas!!
Are you wondering what to get your kids for Christmas this year?
Or, what you should tell others what you would like?
Sometimes, with being a mom, it's hard for us to know what to tell others what we'd like.
And, it can be hard sometimes to know what our kids would want for Christmas, too.
I want to help you get, or ask for, the perfect gift!
Which is why over the past several years I have put together gift guides to guide you through your Christmas shopping and wishlists!
Let's dive right into these guides and get you on your way!
*Please note that age specific gift guides currently go up to age 8 and are specifically for girls (as I have three girls and no boys of my own).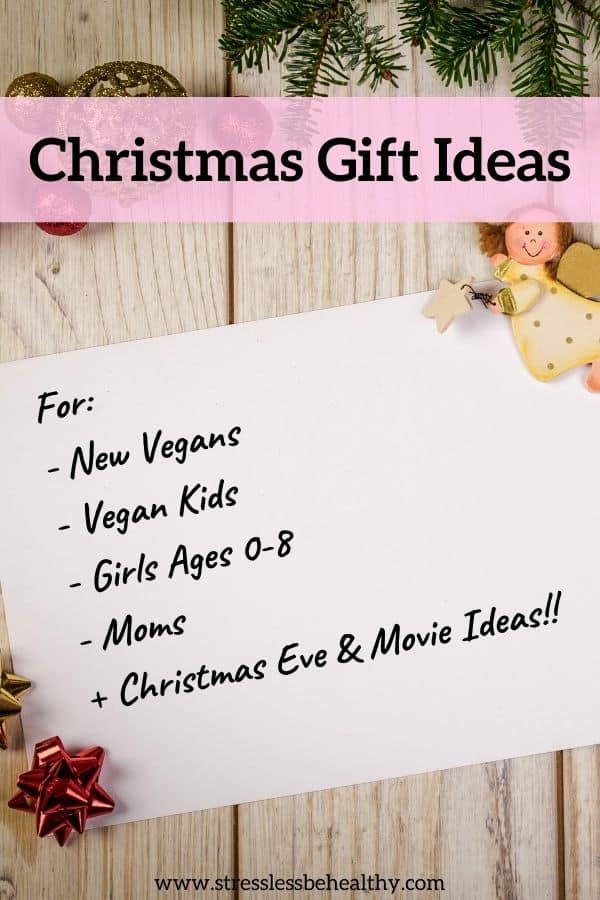 If you take a look around this site, you'll notice that it's a bit about healthy eating and the vegan/plant based diet.
If you're new to being vegan, then there are a few things you may want this year for Christmas that you wouldn't have wanted before.
Be sure to check out this guide to find out what!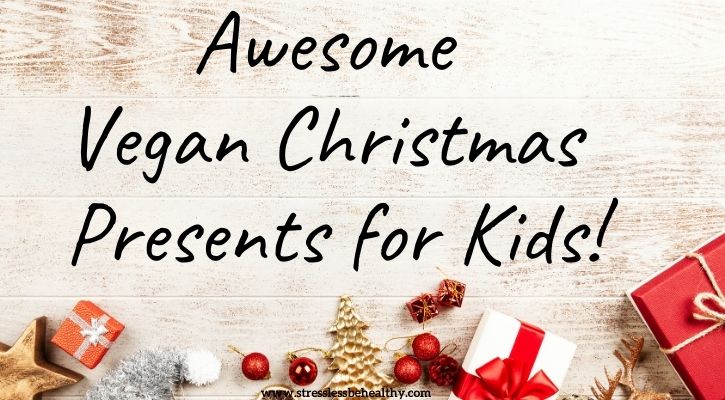 This gift guide is for anyone lucky enough to have their very own little vegan activist!
There are some pretty neat and unique gifts curated in this guide, you can even find where to get a Vegan Christmas story book that's similar to sounding like 'Twas the night before Christmas'!
If you're raising vegan kids, then you'll want to check out this guide!
Having trouble coming up with stocking stuffers for your kids that aren't candy bars, chocolate, or more candy?
It seems like this holiday can sometimes revolve around sweet treats, empty calories, and sugar.
But, it doesn't have to!
I've curated 55 healthy stocking stuffer ideas to help you out; some are healthier foods that are perfect for stocking stuffers, and some ideas have nothing to do with food, but I'm sure your kids would love, just as mine do!
What do you do when your kids ask you for toys you know they'll break within a few days, or they'll quickly lose interest in?
Or, what if your kids don't know what they want…and their room is already overflowing with toys they don't play with?
You get them gifts that won't add to the clutter!
Check out some of the best clutter free gifts ideas in the post linked above!
Does your family have a Christmas Eve tradition or presents you all open on Christmas Eve?
When I was little, we'd always get new pj's to open up on Christmas Eve to wear to bed that night.
However, there are many other things you can do as a family, or give as gifts, on Christmas Eve!
Check out this article to find out what!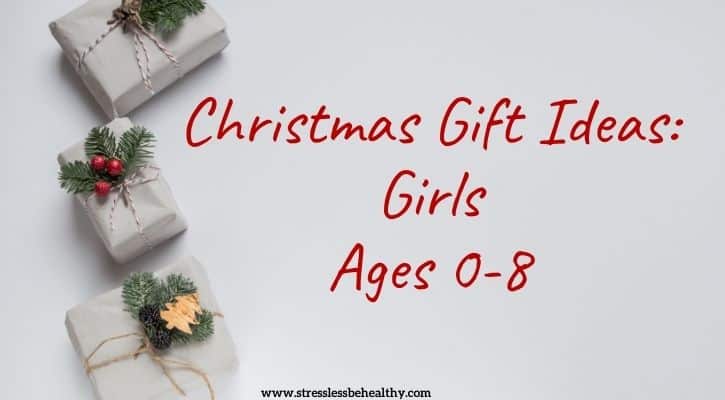 Age Specific Gift Guides for Kids
Our kids grow up so fast, it's hard to know what they'll want any given year, especially when little and can't tell us!
This year at Christmas time, I'll have a 14 month old, 4 year old, and 8 year old; all girls. So I know a bit or two about what girls up to age 8 want for Christmas.
In fact, I've had help with many of these gift guides from my own daughters; to make sure the gifts on them are truly what they want.
Gift Guide for Moms
Sometimes, as moms, we have no idea what we want for Christmas because we're too busy thinking about what everyone else wants!
Well, if that's how you are, and you're like me and need some ideas to sift through before actually knowing what you really want; check out the two gift guides below!
One more article, in case you need some Christmas movie ideas, be sure to check out the ones mentioned in the article linked above!
Movies help bring families together during the holidays…
Ok, they entertain kids so we can get presents wrapped, take a much needed 'one eye open' nap, or to simply have a little peace and quiet in our day!
I hope you enjoyed this resource and was able to find the gifts you were looking for that you and your kids will enjoy and bring smiles to everyone faces come Christmas morning!
Happy Holidays!