*Disclosure: some links may contain affiliate links (meaning if you end up purchasing something when you click on the link then I may get a commission on it, with no extra cost to you, of course). For more information on what this means, visit my disclosure page.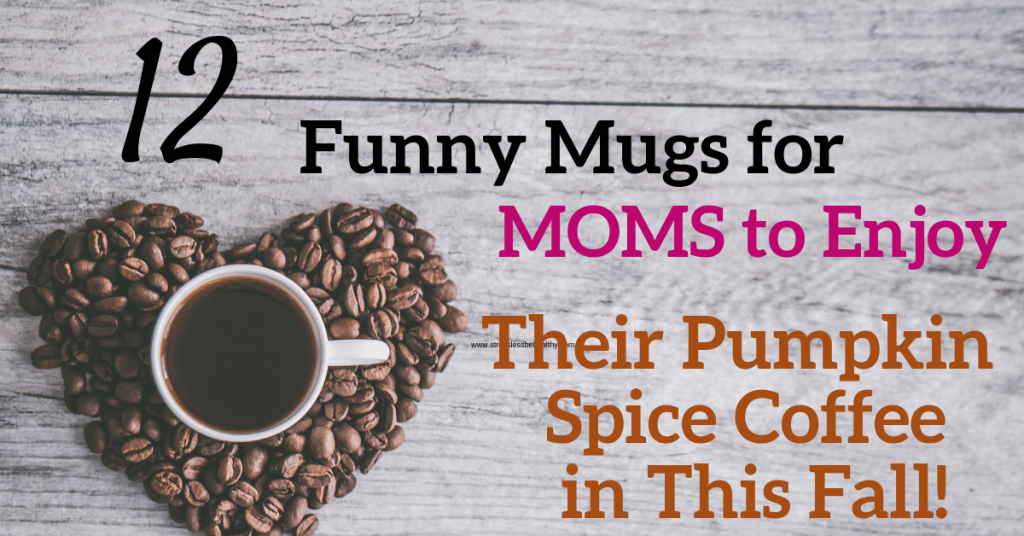 12 Funny Mugs for Moms to Enjoy Their Pumpkin Spice Coffee in This Fall!
It's that time of year again; Fall! When the leaves change colors, clothes get comfier, and there is pumpkin spiced everything! If you're a mom, then you'll want to check out the funny mugs for moms below. And then, do yourself a favor and order one!
But first…
Just in case you're vegan like I am and need some pumpkin spice latte in your life in the Fall!
I know some places that serve coffee are adding dairy free milks to their menus and are making it more vegan and lactose-free friendly, but not all of them are, yet, and not for all their flavors!
So, don't risk it, just make it at home with the trusted recipe above from Oh She GlowsI!
---
Related Posts:
The Best Vegan Pumpkin Cookies
Fall Activities for Kids to Encourage a Healthy Lifestyle (Plus Recipes)
---
Want to Remember This? Pin 12 Funny Mugs for Moms to Enjoy Their Pumpkin Spice Coffee in This Fall! to your favorite Pinterest Board!!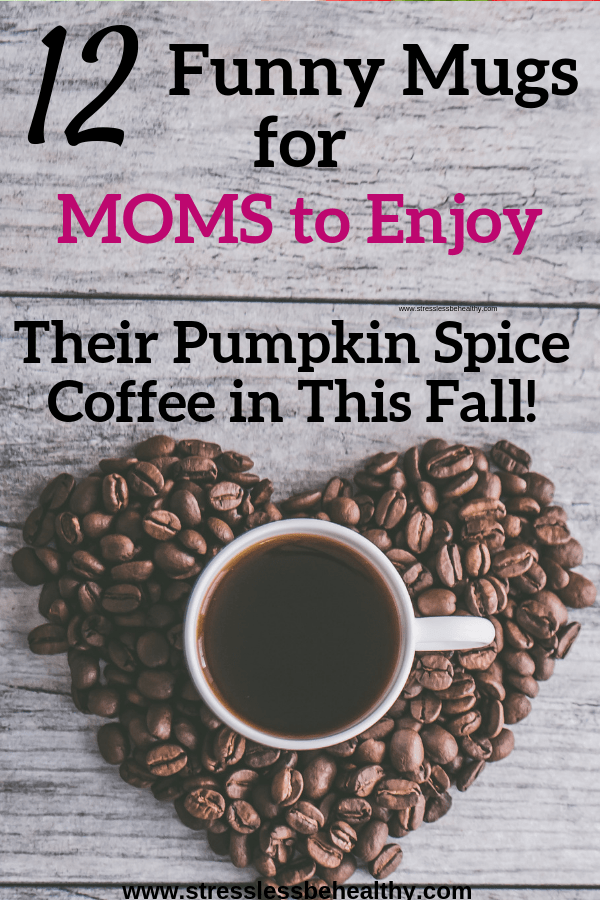 Now onto the Funny Mugs for Moms, to Enjoy Your Latte in!!
…who can't even…

Don't get on mamasaurus' nerves before her coffee is gone!
Just in case you want something a little more settle, check out this beautiful mama bear coffee mug! Let your mama bear instincts show.
Tired as a Mother
Is there any other type of tired?

It's sooo true!! 1000% unconditional love (because there's no other love to give to a child); patience (because we need it when our kids wake us up at 3am with a soaked bed…again); hard work (because it's hard work being a mom); multitasking 110% on one thing and 100% on another; sleep 1% (what's sleep again?); caffeine 150% (because you know we need that!); and no regrets because we love our kids!
Because being there for our kids 24/7 is some superhuman ability!
Raise your hand if your coffee mug doesn't live in your microwave most of the day! (I'm going to guess no one raised their hand.) I have my kids trained to heat up my coffee and then bring it to me if they find it in the microwave!
Another pretty pink mug if you need a little more calm in your life, especially in the fall when schedules are busy and you get five minutes to enjoy your pumpkin spice latte; before you have to go, go, go!
Just in case the fact you have a coffee mug in your hand doesn't say it enough; you need coffee. And, with how beautiful this mug is, you need this mug, too! You deserve it!

Just in case your kids or husband forgot; YOU ARE ONE AWESOME MOM!

May your coffee be stronger than your toddler! This was basically my motto with my middle child. She loves the PJ Masks…she has Gecko strength. Basically, she's pretty strong, and got stronger when she doesn't get her way! #strongwilledchild

I hope you enjoyed these mugs as much as I do. Maybe you liked one so much you'll even buy it! I'm very tempted to buy the last one on the list since my last favorite mug fell to the floor and broke.
Which funny mug for moms do you like best? If were to choose one to gift to your best mom friend, which one would it be?