*Disclosure: some links may contain affiliate links (meaning if you end up purchasing something when you click on the link then I may get a commission on it, with no extra cost to you, of course). For more information on what this means, visit my disclosure page.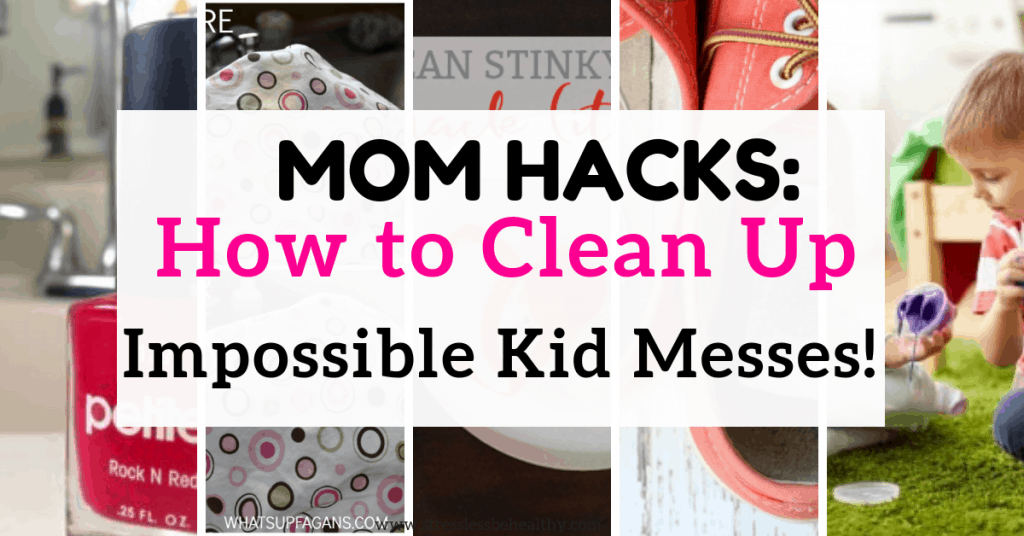 Mom Hacks: How to Clean Up Impossible Kid Messes
Kids are messy! And, some kid messes can feel like they may be impossible to clean up. And, though I believe you shouldn't feel bad about having a messy house with kids; there are just some things you can't ignore!
Sometimes, it feels like you're just better off throwing out whatever it was that they ruined, or replacing it entirely.
But, I've got to tell you, that's not very productive, or cost effective.
You can't go replacing your carpets or furniture every time you think your child has destroyed it!
And, I'm not expert when it comes to cleaning things; I can declutter like crazy, and can somewhat organize, but I still have to look things up to clean basic household things.
When I have a cleaning issue that I don't know how to solve, google and Pinterest become my best friends! But, I've taken the time to gather together some of the best cleaning hacks for keeping your home, and other items, looking and smelling like new; even after you think your kids have destroyed them.
Check out the brilliant cleaning hacks below!!
---
Related Posts:
7 Ways to Get Kids to Clean Up
5 Reasons You Shouldn't Have Messy House Guilt
---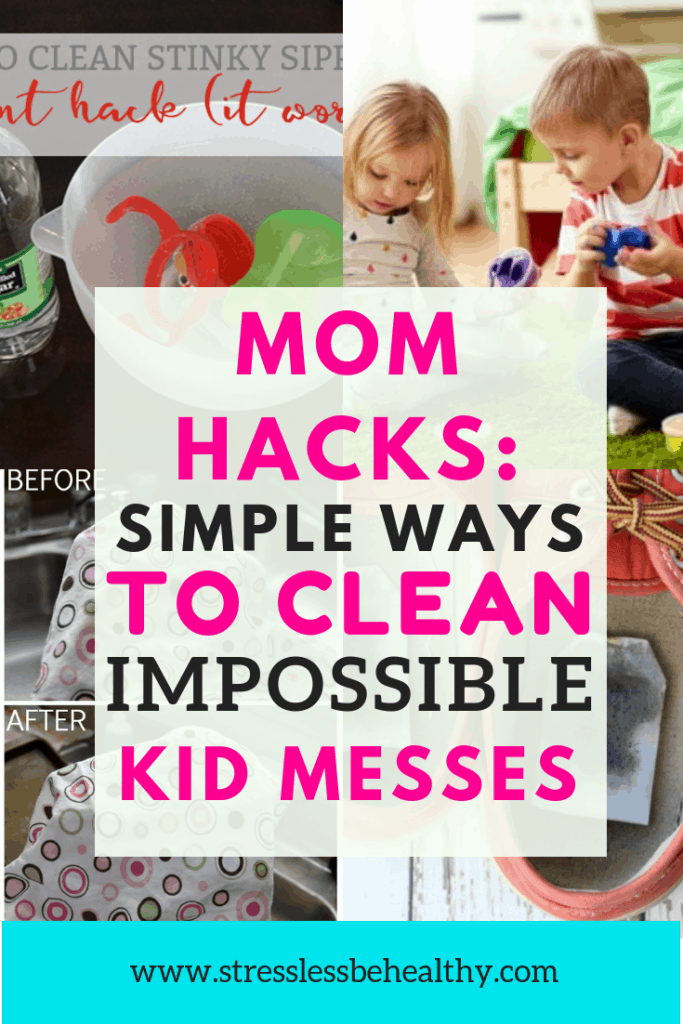 Dealing with Common Kid Messes: Infants and Toddlers
Babies make huge messes, for as little as they are.
And, it's not their fault!
Maybe their diaper exploded, or someone else watched them and didn't know not to put milk in their sippy cup. Whatever the mess, there is probably a way to clean it up like new, instead of throwing out whatever you thought was ruined.
Don't feel bad if you've thrown out items because you didn't know how to clean them, you're not alone. Hopefully the posts below will help you learn how to clean up tough messes, and save you money from having to buy new items!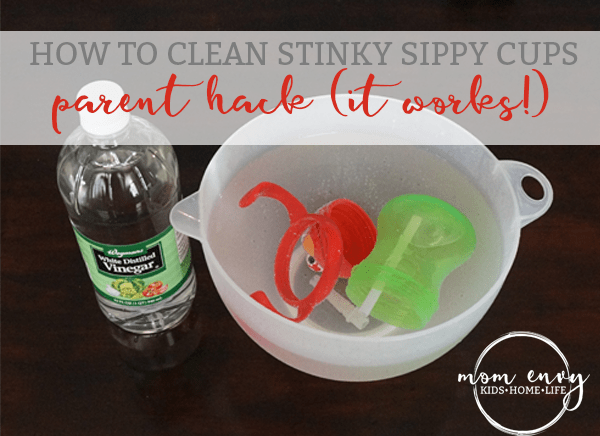 Ever try to clean a little kids sippy cup? It's not fun. It's a pain in the butt; I've actually thrown several away from when my girls were infants, simply because I didn't know how to clean them properly back then.
Luckily, there's a pretty simple way to get them clean like new again!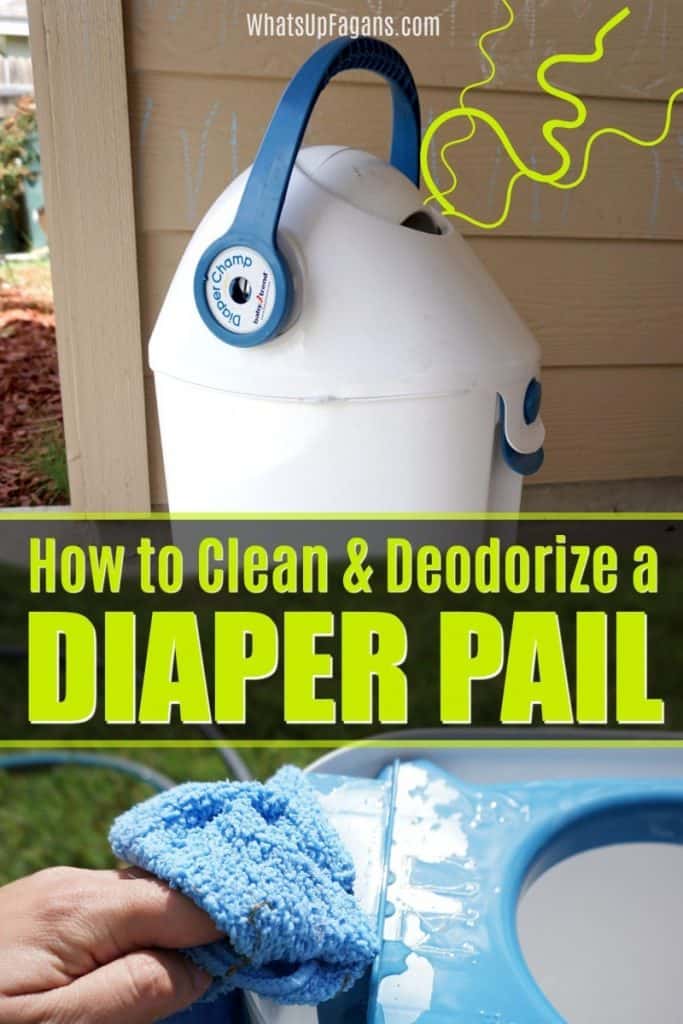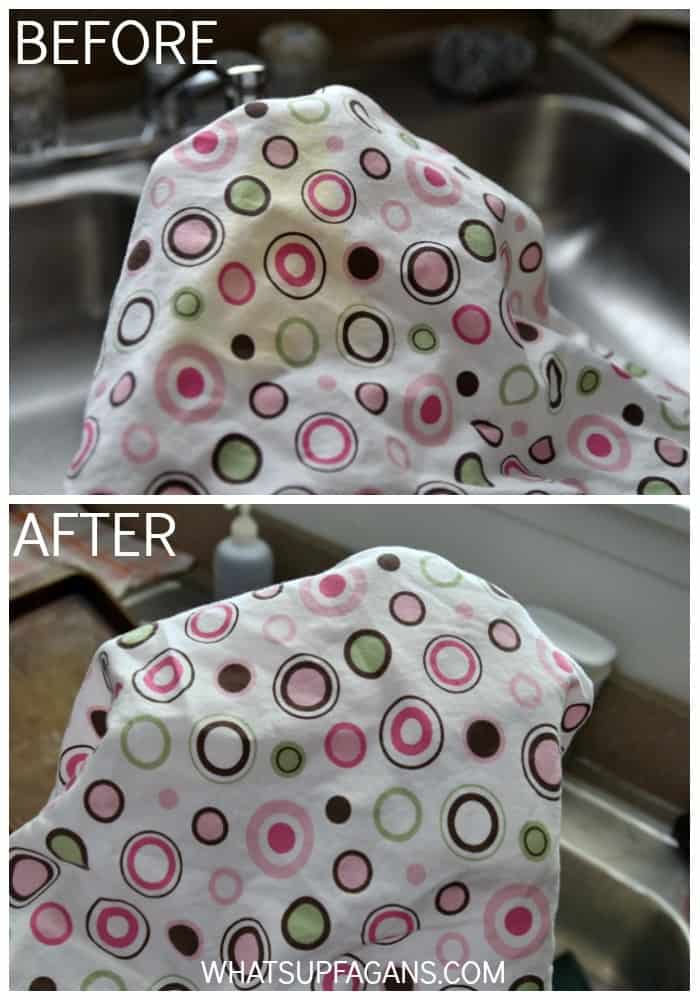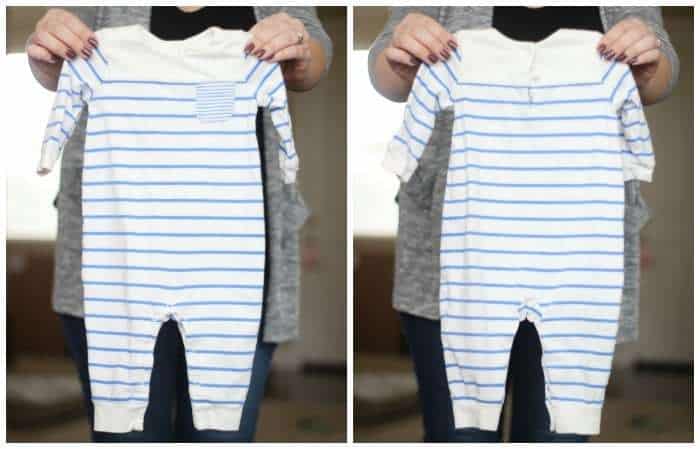 The picture above is from after cleaning the baby clothes….after a diaper blow out! The way to remove baby stains in this post is different from the 4 ways in the previous post; so be sure to check this one out, too.
How to Keep Your Clothes Clean with KIDS
It's not a myth that it's hard to keep your clothes clean when you have kids!
It starts when they're babies; you can find some solutions to those messes above.
But, it doesn't stop…not even when they're teenagers. (Ha, I still make a mess of my clothes sometimes; eating pasta with sauce while wearing white is never a good idea, no matter how old you are!)
Luckily, there are a few ways to get rid of stains, and other things, from our clothing. Check out the posts below to find out how!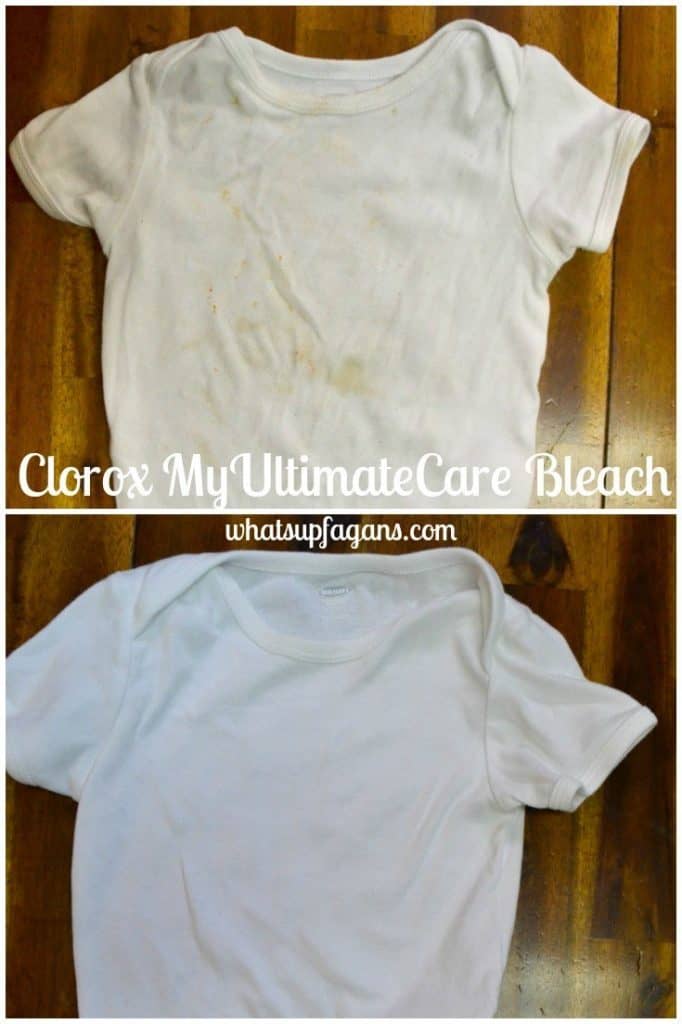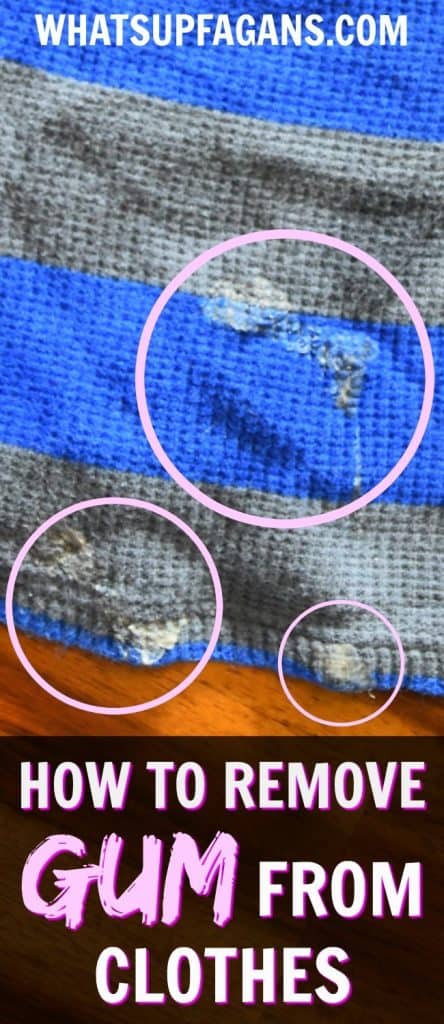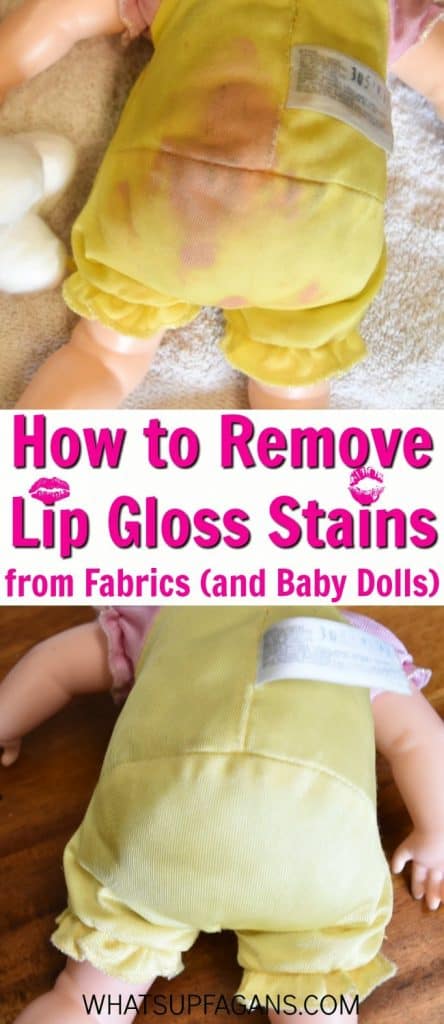 Dealing with STINKY SHOES and Other ODORS!
No one likes having stinky shoes!
Unfortunately, no matter how hard we try as parents, we'll end up having to deal with stinky shoes. Either that, or constantly buying new shoes for our children before they outgrow the size they're currently in!
I'm no pro at cleaning shoes, or really cleaning at all; I'm great at organizing, but I still have to looks up how to clean things all the time.
Luckily, there are other people who are pros at getting the stench out of shoes, and other items; check out the posts below to see how they do it!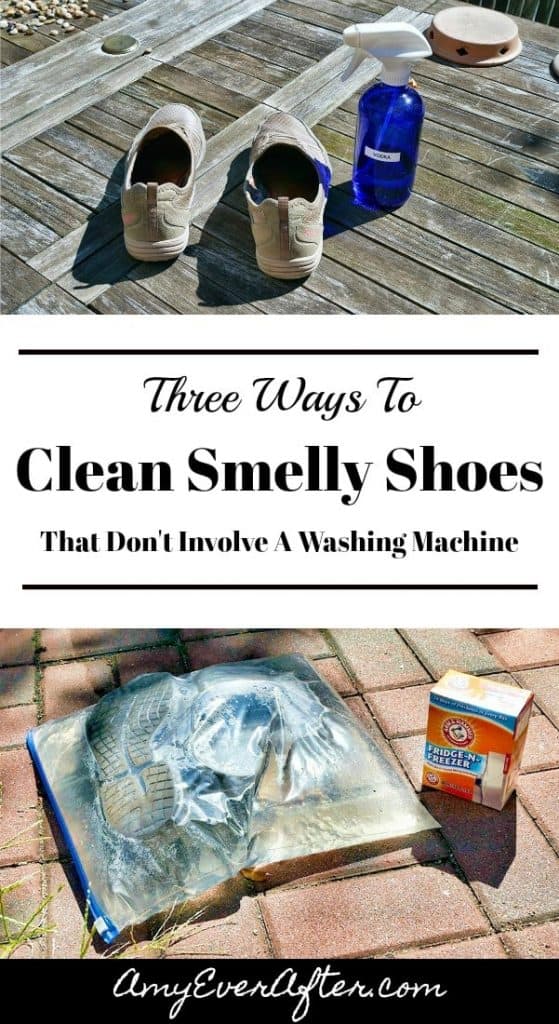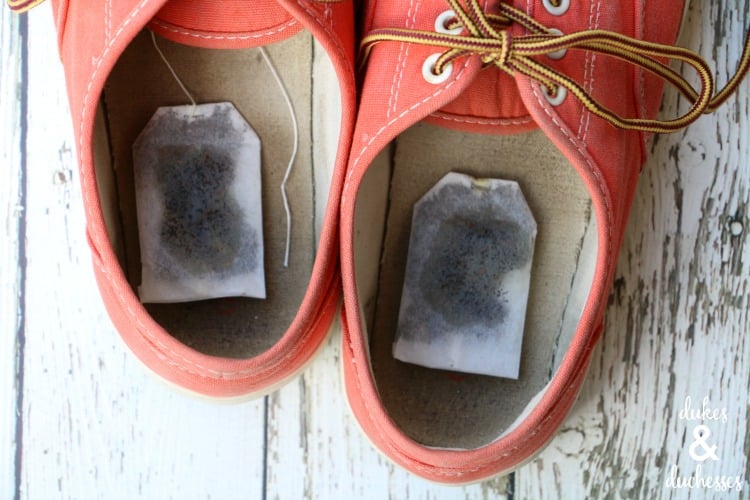 Ruined Furniture?
Furniture is not cheap!
Kids, whether infants who unintentionally make messes, toddlers who are testing their limits, or even older kids who think they can get away with eating on the couch or in their beds; they all make messes and some can be quite a challenge to clean.
But, you can't just toss out furniture and buy new all the time, there needs to be a way to clean them and get them like new again.
And, there is; check out the posts below to see how!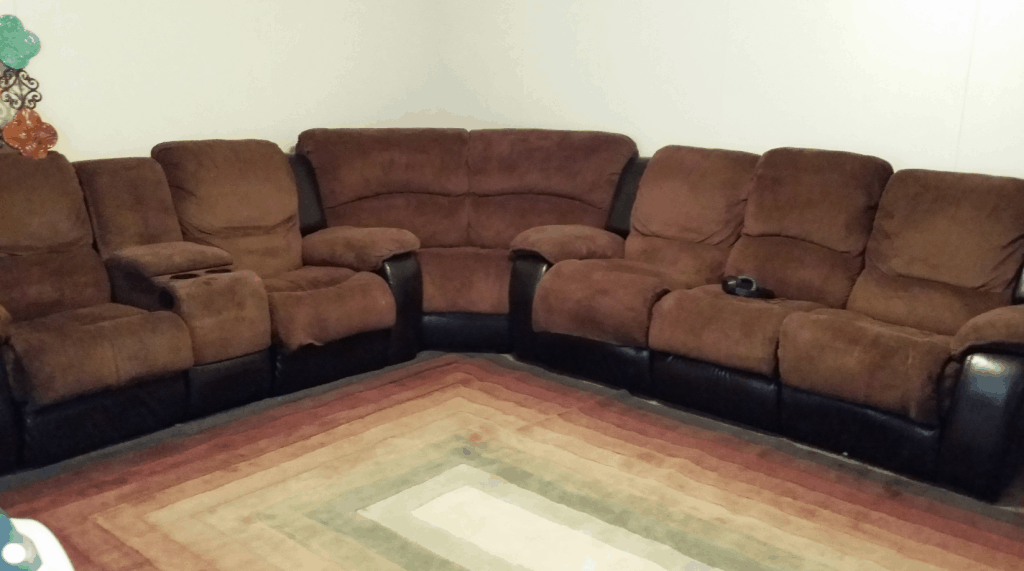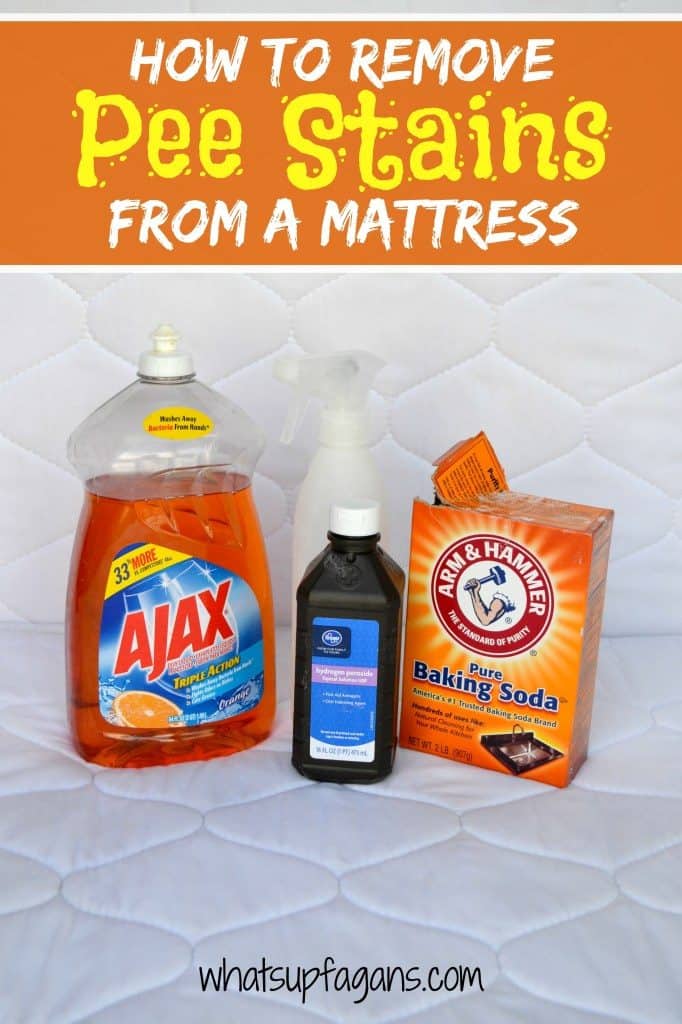 Your Carpet isn't Destroyed…and neither are your Walls (that are covered in crayon)!!
Ever try to clean gum, or other items, out of your carpet?
Or, crayon off, or other stuff, off of your walls?
It can feel like it's impossible, almost not even worth it!
But, you can't go replacing carpets every time you think it might be ruined. And, repainting your walls, with little ones around, tends to be a lot of work.
Luckily, there are some moms out there who understand our struggle of keeping carpets clean with kids around; they've come up with some amazing solutions to keep our carpets looking new after some of the most devastating messes! Check out how they do it below.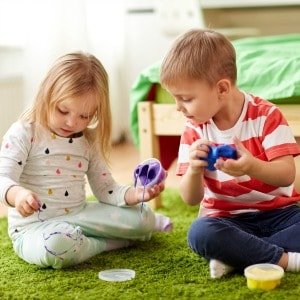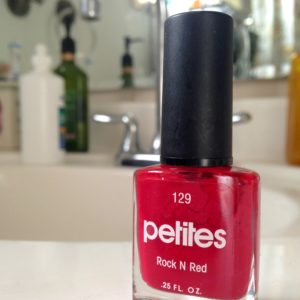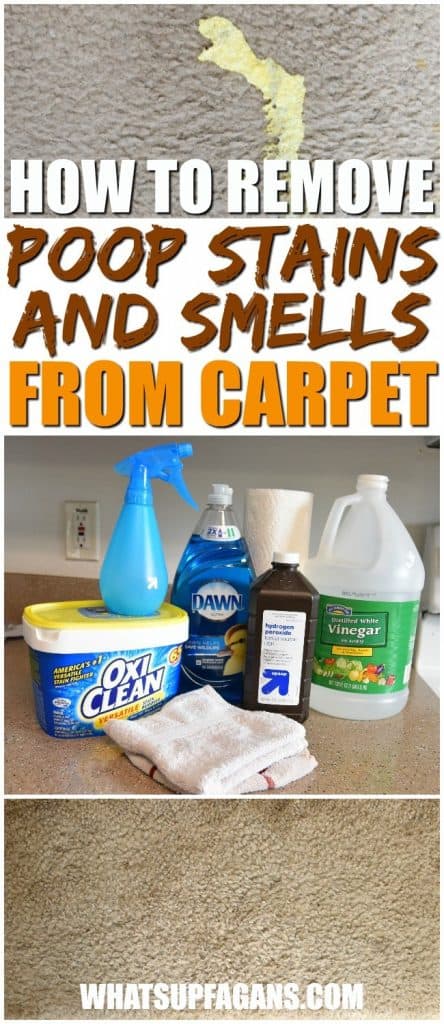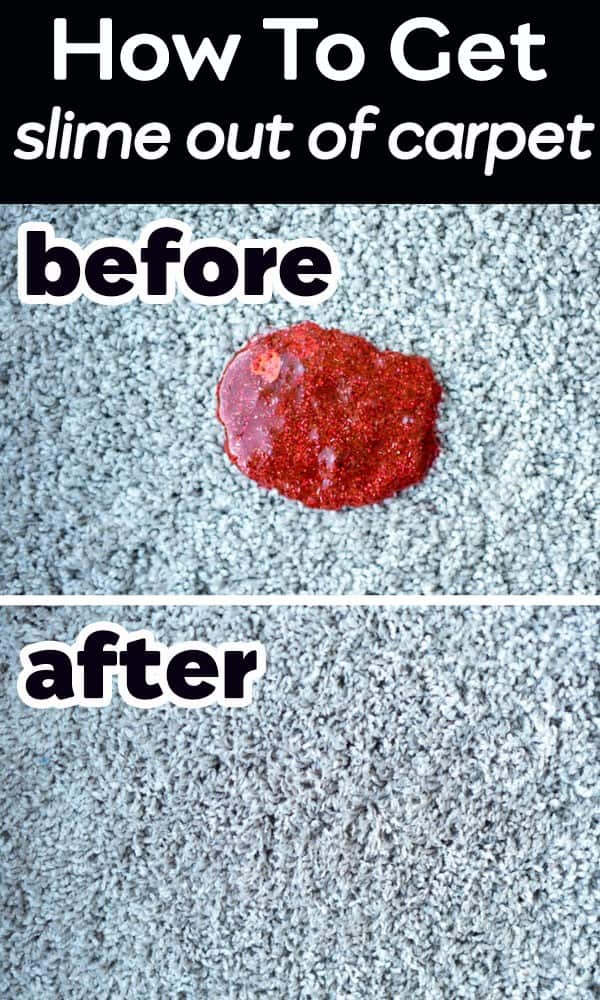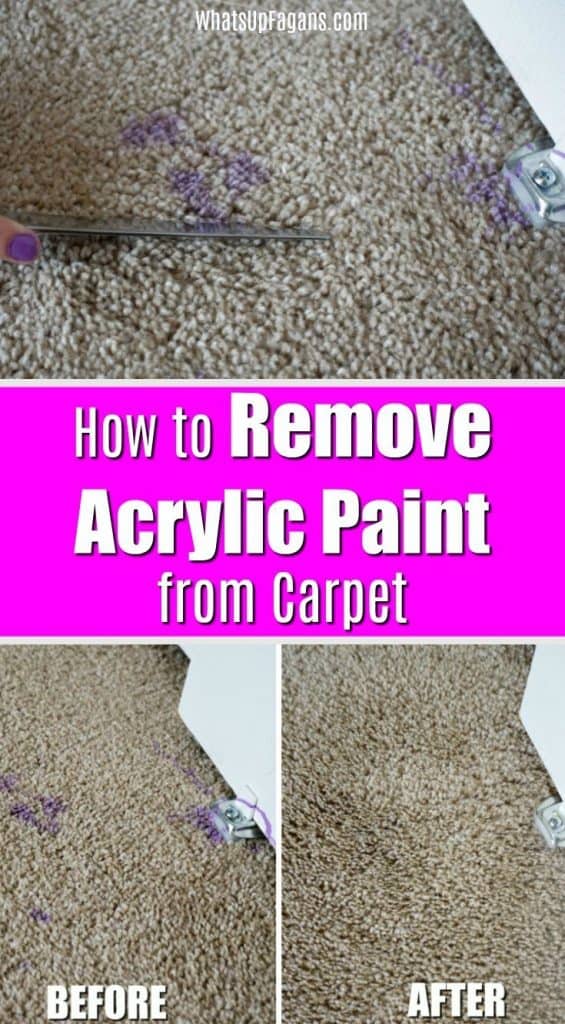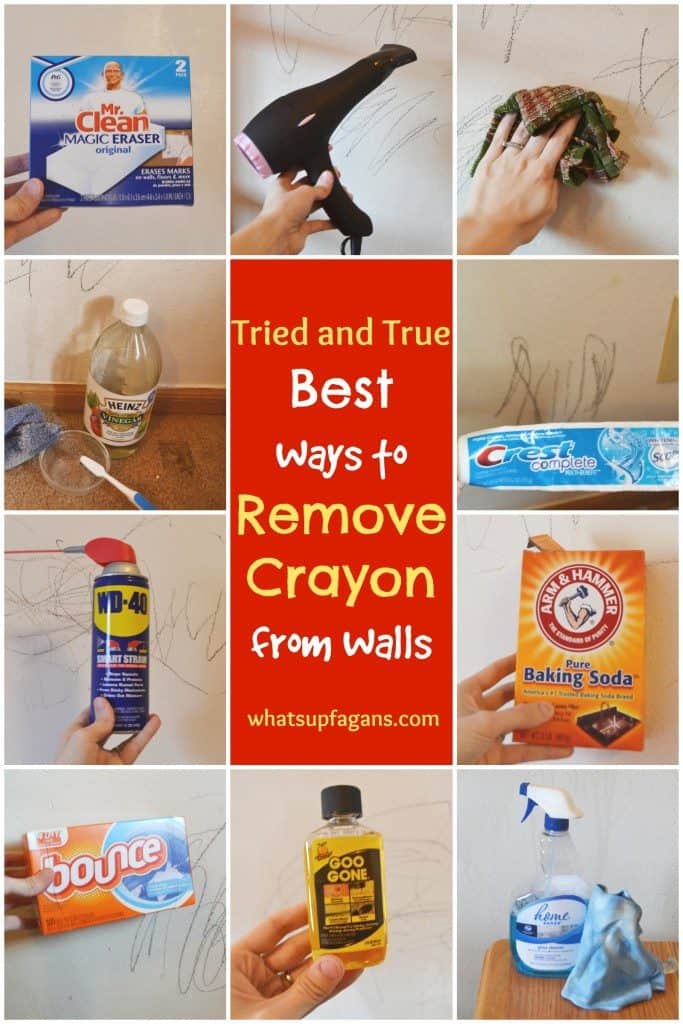 Kids are Messy, but We CAN Fight the Mess!
I'm sure there are more types of messes kids make that I have missed here, some are probably hilarious…until you go to clean them up!
But, the cleaning hacks above should help out with many issues you may run into living with kids.
And, yes, there are plenty of different ways to clean one thing; it all depends on what you have on hand, and the directions that you can find to get what ever it is clean.
Be sure to follow my cleaning board on Pinterest to get even more ideas on how to clean up tough messes, and keep a cleaning schedule if you don't already. Don't feel bad, I'm still working on that myself!
What are your favorite cleaning hacks? Share in the comments so everyone can benefit from it! We can appreciate all the help we can get when it comes to cleaning up kid messes!