*Note: some links may contain affiliate links (meaning if you end up purchasing something when you click on the link then I may get a commission on it, with no extra cost to you, of course). For more information on what this means, visit my disclosure page.

Everyone wants to know how blogger's get things done during the day, or at least how those of us with young children we need to take care of day in and day get things done. I know this because I look this up all the time. How do I work at home while being a stay at home mom? I search that question often, and some work at home moms are pretty good at answering it. And, although I search for help on how to work at home with little ones, I'm asked the same question by others.
See, the thing about other work at home moms is that they actually make money and have help during the day. Either that, or they are able to get their kids to play quietly, or color, while they work.
Not me!
My house and my day is pretty chaotic…no matter how hard I try to instill a daily schedule. And, my kids are loud, I can't work unless they are sleeping or eating.
Since I get asked this question so often I'm going to let you into my day and show you how I'm able to get any work done at all….while my husband is at work for about 12 hours a day. It may not be what you expected! But, let's start with how I wish my day would go…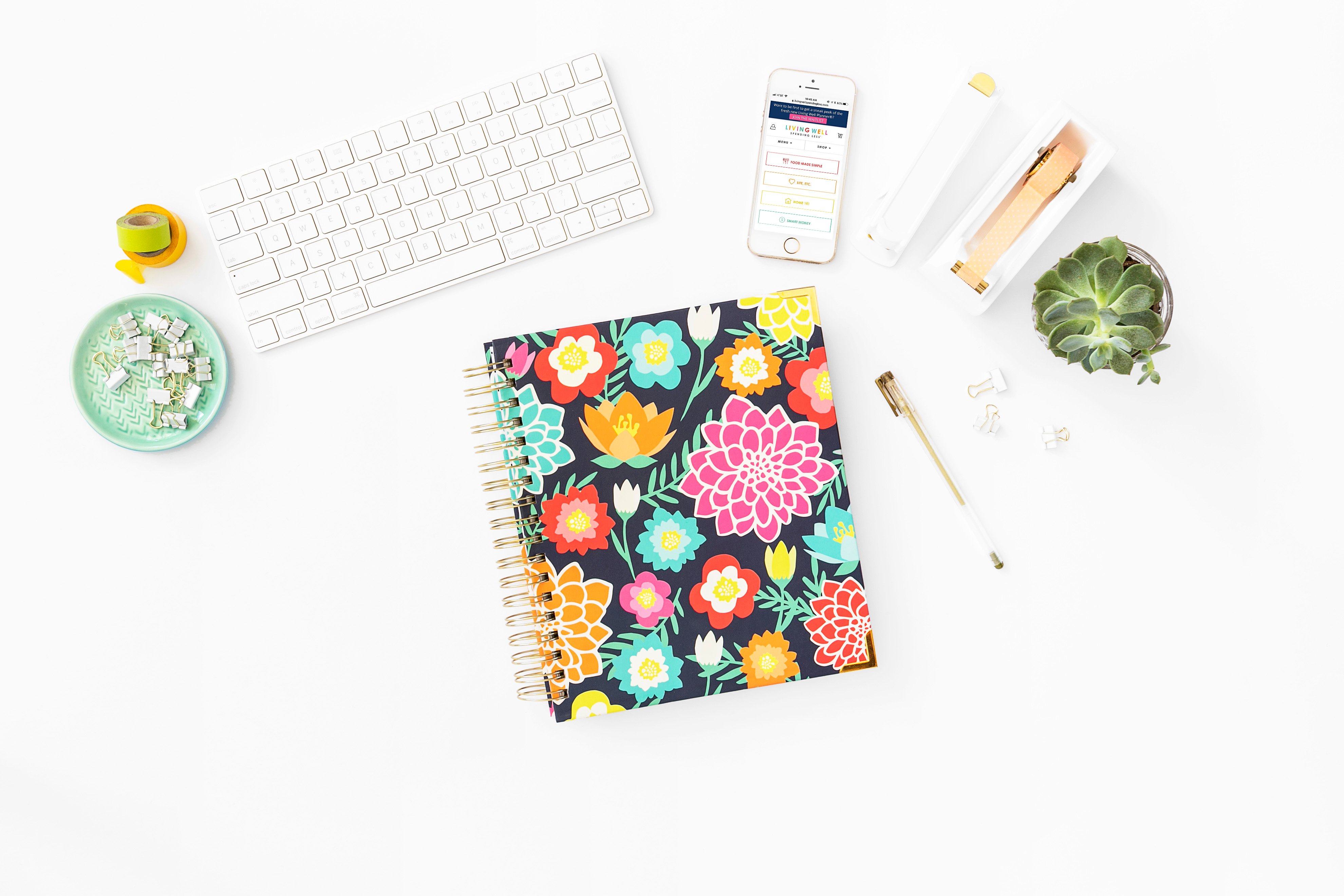 My Perfectly Planned Day
3am-7am: Wake up, grab some water/ a piece of fruit/ a cup of coffee, and work in silence for 3 beautiful morning hours (only stopping for a minute at 4 am to make sure my husband wakes up for work)
7am-8am: Get girls up, dressed, and eating breakfast
8am-10: playtime for girls, while I do dishes and clean up
10am-12pm: snack time at 10 + coloring for girls and crafts for girls til noon(while I work for another hour to hour and a half)
12pm-1pm: lunch (I quickly eat and then work out + shower) and a show for the girls while I shower
1pm-3pm: nap time for my youngest + quality time with my oldest
3pm-5pm: snack time and playtime
5pm: clean up and get dinner ready
6pm: eat dinner once my husband comes home
7pm: get youngest to sleep
7:30pm: tuck oldest into bed
7:30pm-8:30pm: work for another hour, or watch a show or spend time with my husband
Between 8:30pm and 9pm: go to bed
That schedule sounds so nice to me; it also shows me how much time is in the day and how much could actually be accomplished if everything could just go as planned!
Now, onto reality….cause we all know that the plan above is only seen on TV or in dreams! (I'm not even asking for all that much in my day, just a little organization and cooperation.)
The Reality
3am-4am: Wake up, get coffee, work (and hope my kids don't wake up)
4am: Wake husband up to get ready for his job (and hope my kids don't wake up so I can continue to work) half the time my youngest wakes up and I spend til 6:30am to get her back to sleep
5am: Husband leaves for work
5:10am: my youngest wakes up (if she's not already up)
6:30am- 7:30am or 8am: Work a little more, if my youngest was awake, I usually can get her back to sleep by 6:30 (if I can't get her back to sleep, we usually have some cuddle time on the couch)
8am: both my girls are awake by now, so breakfast happens at this time
9am-10am: girls play loudly and messes up their playroom even more than it already is, I try to clean up from breakfast, maybe get to doing dishes (but not always)
10am- snack and chaos tends to occur here
Between 11am and 1pm: lunch (and I try to squeeze a shower in, I sometimes have to wait til my husband gets home)
1pm-3pm: try to get my youngest to nap, and am usually unsuccessful (if she does nap, then I work and I let my older daughter draw on my whiteboard or watch a show on her tablet sitting next to me)
3pm: snack time, and the girls play again til dinner. This is also the time where I make a greater effort at cleaning up our home and get things done that didn't get done earlier (like the dishes)
5pm: attempt to get the girls to clean up their playroom, fail, and then get ready for dinner
6pm-6:30pm: husband comes home, we eat dinner
7pm: brush everyone's teeth before bed and attempt to get youngest to sleep
Between 7:30pm and 9pm: tuck older one into bed (time depends on when youngest goes to sleep- she still nurses to sleep, so I'm a bit stuck til she's out)
Between 8:30pm and 9pm: husband and I go to bed
No two days are ever identical, so if that seems a little confusing it's because I tried to average out what happens everyday.
Is that what you expected?
As you can see, my days are not perfect! I've attempted to plan out each day before; but they never seem to go as planned. And, I'm not even making any money working from home, yet, but I still work hard everyday; getting up at 3 in the morning, hoping my youngest doesn't wake up with me, not knowing if she'll take a nap during the day or not.
Believe me, attempting to work during the day is no easy feat. Honestly, finding the time to work (or have any time to myself) is harder than the actual work itself. And, that's because I actually enjoy what I do! I love writing and helping others! Ever since I was a young teenager, that is what I have loved to do. That's why I do what I do, and I need the creative outlet to stay sane during the day as a SAHM!
I hope you're able to understand now that finding the time to blog while being a stay at home mom to little ones is not always easy. Life is chaotic and unexpected things happen during the day. These challenges we face will only help us grow and force us to work smarter and not harder. If you know someone who is struggling trying to work at home or to find the time to get stuff done while little ones around; please share this with them to let them know they are not alone!
Don't forget to subscribe to receive fun weekly emails from me, including a weekly challenge so we can improve our lives together!
Related Posts:
The Struggles of Being a Mommy Blogger
The Top 10 Reasons to be a Work at Home Mom