*Note: some links may contain affiliate links (meaning if you end up purchasing something when you click on the link then I may get a commission on it, with no extra cost to you, of course). For more information on what this means, visit my disclosure page.
34+ Outdoor Summer Activities for Kids
Summer can be a lot of fun for kids and possibly even a time to connect with them, but it can also produce the dreaded statement of 'I'm BORED' from kids, as well. Below are 34 fun outdoor summer activities for kids, to help with the 'I'm BORED' issue.
All of the activities will involve them getting off the couch and going outside, too! (Make sure they wear sunscreen!) And, in most cases, the activities can be done in your own backyard; either for free or very cheap.
From activities that will challenge their athletic abilities to challenging their minds and teaching them new things, to water play and more! There are activities below for every type of child and for practically every age. So, have fun and imagine what the summer, or day, would be like if you encourage your child with something from the list below!
---
Related Posts:
14+ Quiet Time Toddler Activities
How to use the Lunch Box Meal Prep Method…and save your sanity this summer!
7 Tips to Spend More Quality Time with Your Child
---
Want to Remember This? Pin 34+ Outdoor Summer Activities for Kids to your favorite Pinterest Board!!
Fun Summer Activities at Home for Kids
The best outdoor activities are ones that are easy for us adults and take a long time for our kids to complete! And, of course, ones that can be done at home.
Take a look at the activities below for some easy and fun ways for your kids to have fun in their own backyard, or driveway!
This adorable game will also help kids with their problem solving abilities; keep your childs brain working this summer and go check out this STEM game! (Warning: you may need to be a tiny bit nerdy to appreciate this game for all that it is. I think it's a great activity for kids!)
This activity isn't just fun for kids and adorable, but it's also easy to clean up!
Outdoor Activity Ideas that Require a tiny bit of Arts and Crafts!
If you, or your kids, have even the teeniest amount of crafty abilities, like cutting and taping/gluing; then be sure to check out the fun games and activities below! I know a few of them would go over quite well with my girls (ages 3 and 6), such as the bean bag toss and balloon tennis!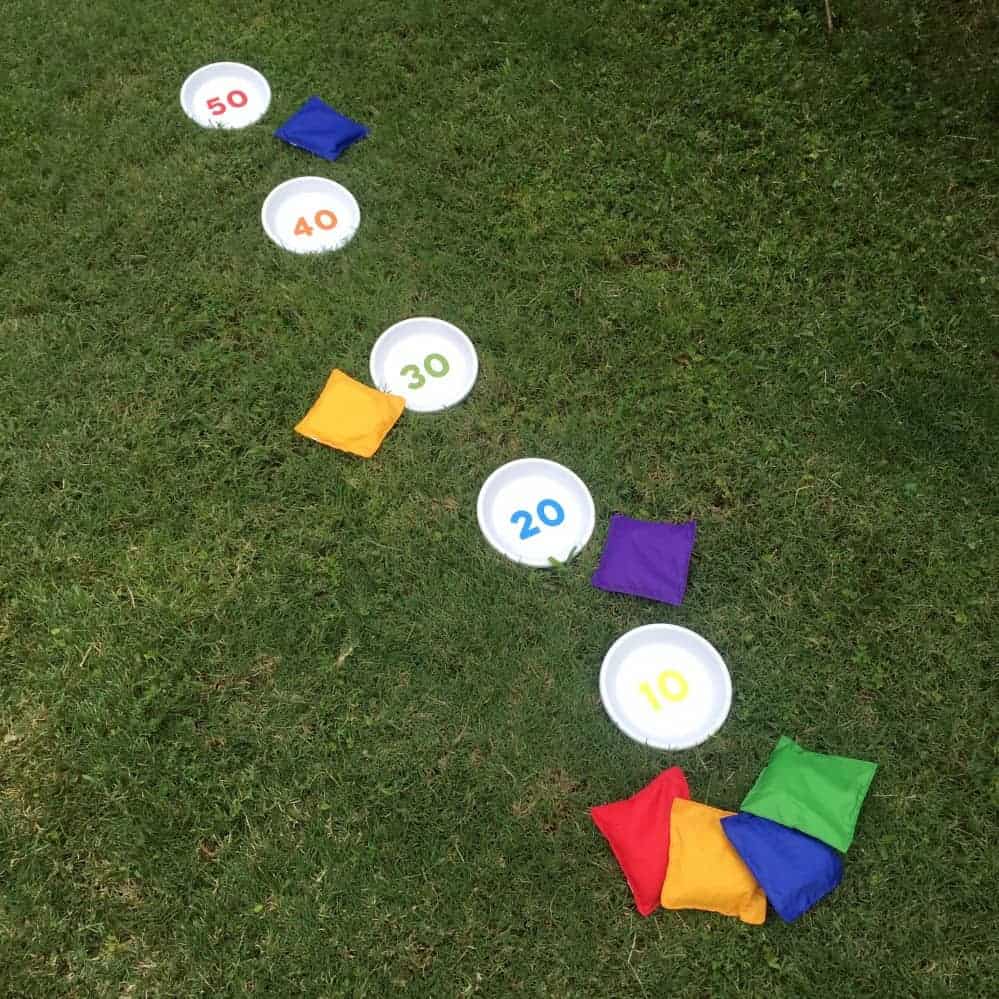 This game is pretty simple to put together, just some assembly for the 'plates' you see on the grass, because paper plates would just fly away and that wouldn't be much fun. And, don't worry, no sewing involved!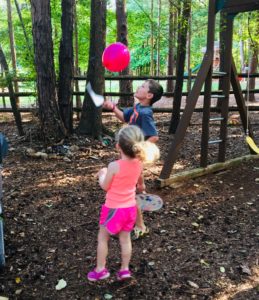 Some other simple games to set up that your kids will love! And, you probably already have all the supplies to make them.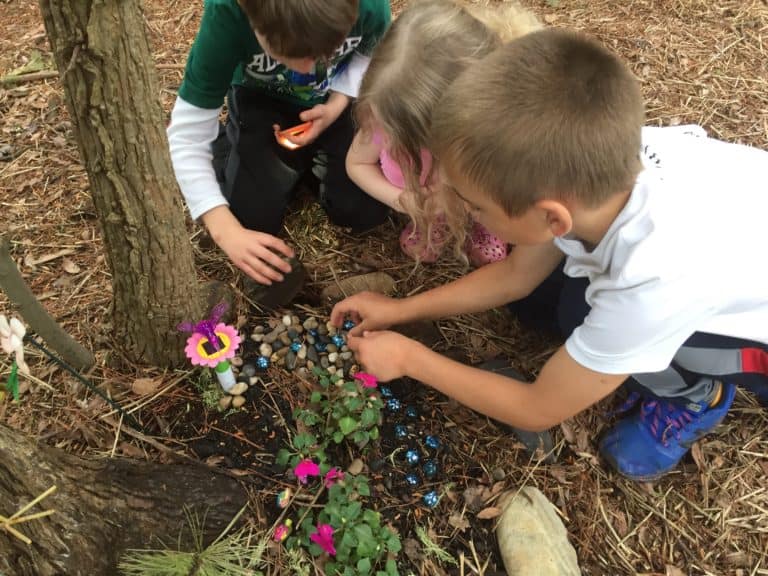 Teach your children so many different science lessons outside near the pool! Doesn't matter if it's a regular pool or a toddler pool. Go check out these awesome ideas for your summer fun!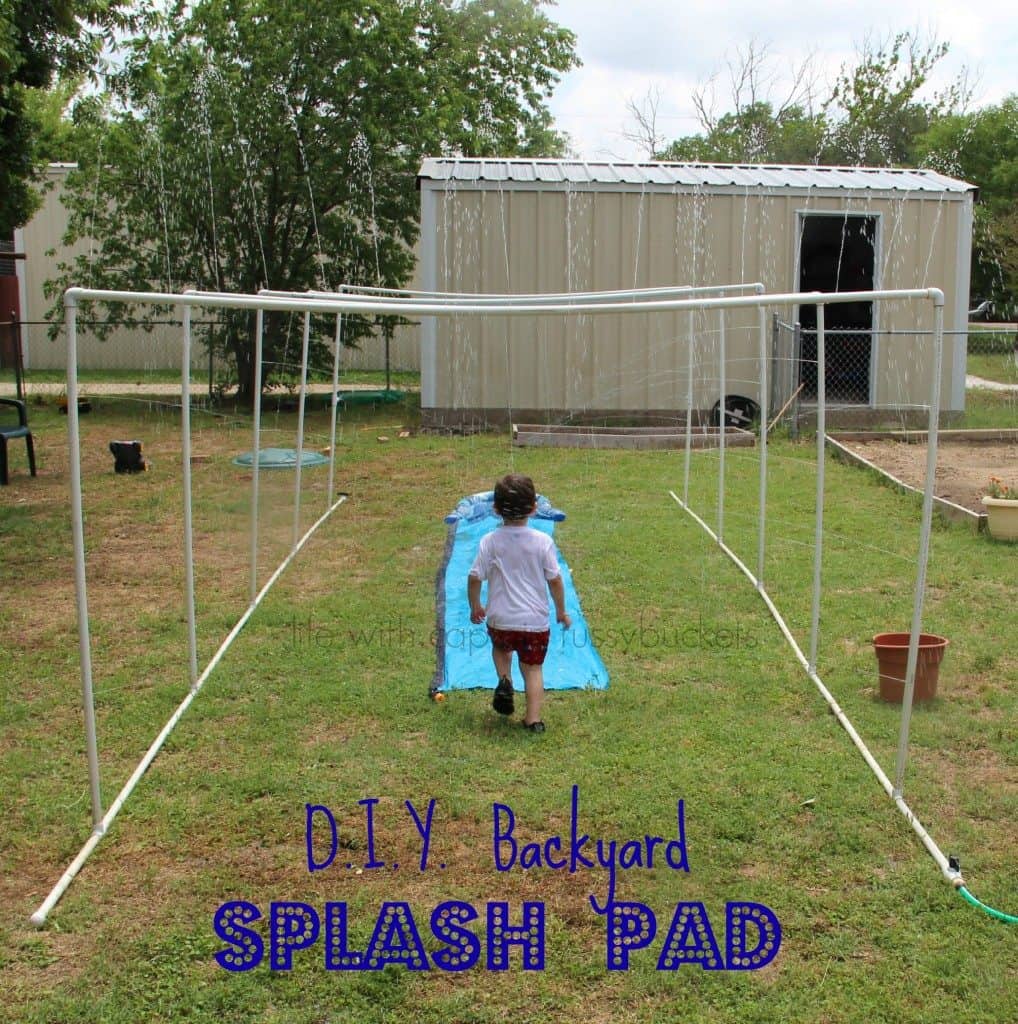 This activity can bring years of fun, but first you have to get it set up. I'm not much of a construction person, so I'd probably end up having my husband set this up. But, you could always turn it into a family project and then enjoy it afterwards!
Water table play is perfect for toddlers and other little ones, and it can entertain them for quite awhile!