*Disclosure: some links may contain affiliate links (meaning if you end up purchasing something when you click on the link then I may get a commission on it, with no extra cost to you, of course). For more information on what this means, visit my disclosure page.
34+ Outdoor Summer Activities for Kids
Summer can be a lot of fun for kids and possibly even a time to connect with them, but it can also produce the dreaded statement of 'I'm BORED' from kids, as well. Below are 34 fun outdoor summer activities for kids, to help with the 'I'm BORED' issue.
All of the activities will involve them getting off the couch and going outside, too! (Make sure they wear sunscreen!) And, in most cases, the activities can be done in your own backyard; either for free or very cheap.
From activities that will challenge their athletic abilities to challenging their minds and teaching them new things, to water play and more! There are activities below for every type of child and for practically every age. So, have fun and imagine what the summer, or day, would be like if you encourage your child with something from the list below!
---
Related Posts:
14+ Quiet Time Toddler Activities
How to use the Lunch Box Meal Prep Method…and save your sanity this summer!
7 Tips to Spend More Quality Time with Your Child
---
Want to Remember This? Pin 34+ Outdoor Summer Activities for Kids to your favorite Pinterest Board!!
Fun Summer Activities at Home for Kids
The best outdoor activities are ones that are easy for us adults and take a long time for our kids to complete! And, of course, ones that can be done at home.
Take a look at the activities below for some easy and fun ways for your kids to have fun in their own backyard, or driveway!
Get prepared for summer by making your own summer fun kits for your kids, or have them make it themselves if old enough. Check out the post above for some great ideas on how to do this!
This adorable game will also help kids with their problem solving abilities; keep your childs brain working this summer and go check out this STEM game! (Warning: you may need to be a tiny bit nerdy to appreciate this game for all that it is. I think it's a great activity for kids!)
This activity isn't just fun for kids and adorable, but it's also easy to clean up!
Do you have a toddler or almost preschooler you want to teach the alphabet to? Start with letter recognition with the game above; they'll think it's so much fun!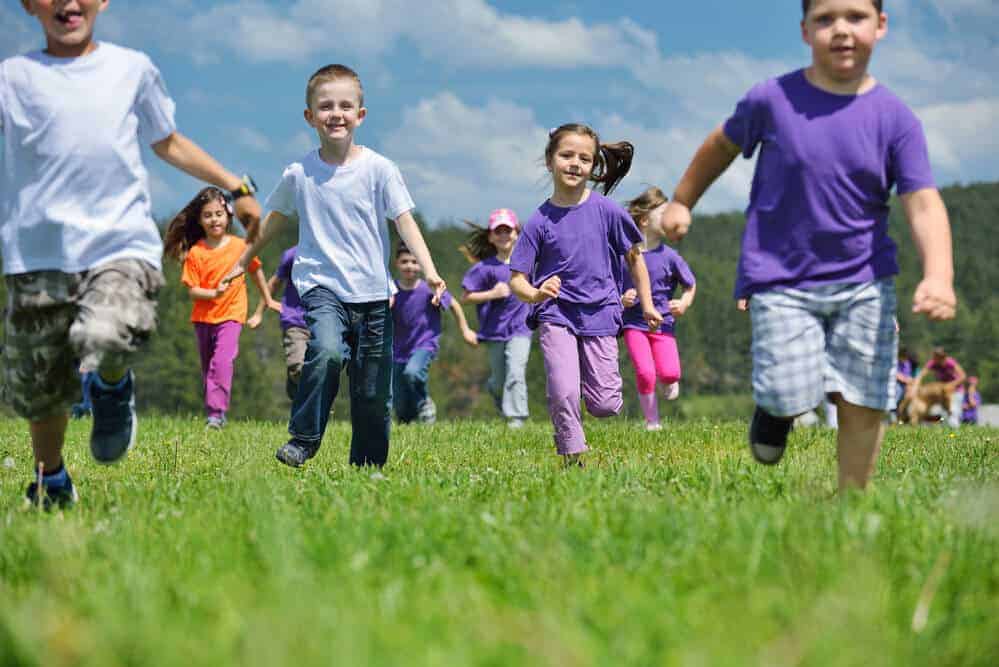 Want some super simple games for your kids, that you probably played when you were little? Check out the games in the post above and then come back and comment how many you remember from your childhood!
Backyard Obstacles for Kids
Does your child want a challenge (and do you want them to burn off some energy)? Sure, obstacle courses may require some adult set up, but the amount of time they'll be spending going through them will be worth it! And, the younger they are, the easier the set up.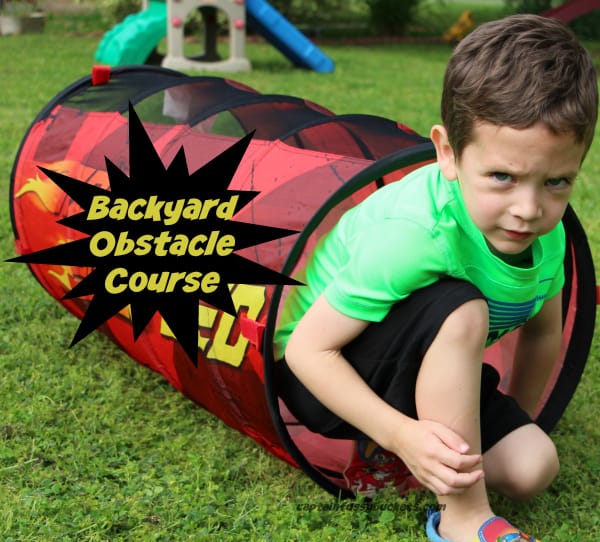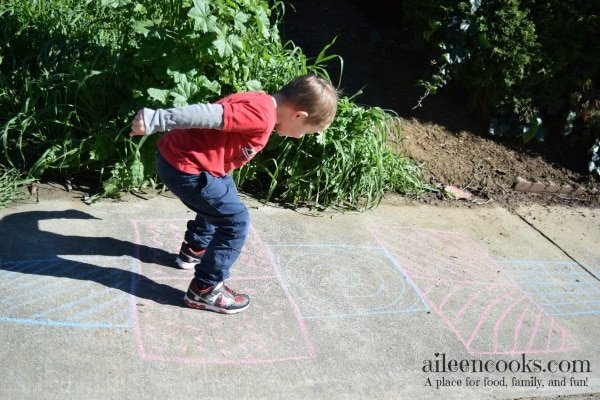 Outdoor Activity Ideas that Require a tiny bit of Arts and Crafts!
If you, or your kids, have even the teeniest amount of crafty abilities, like cutting and taping/gluing; then be sure to check out the fun games and activities below! I know a few of them would go over quite well with my girls (ages 3 and 6), such as the bean bag toss and balloon tennis!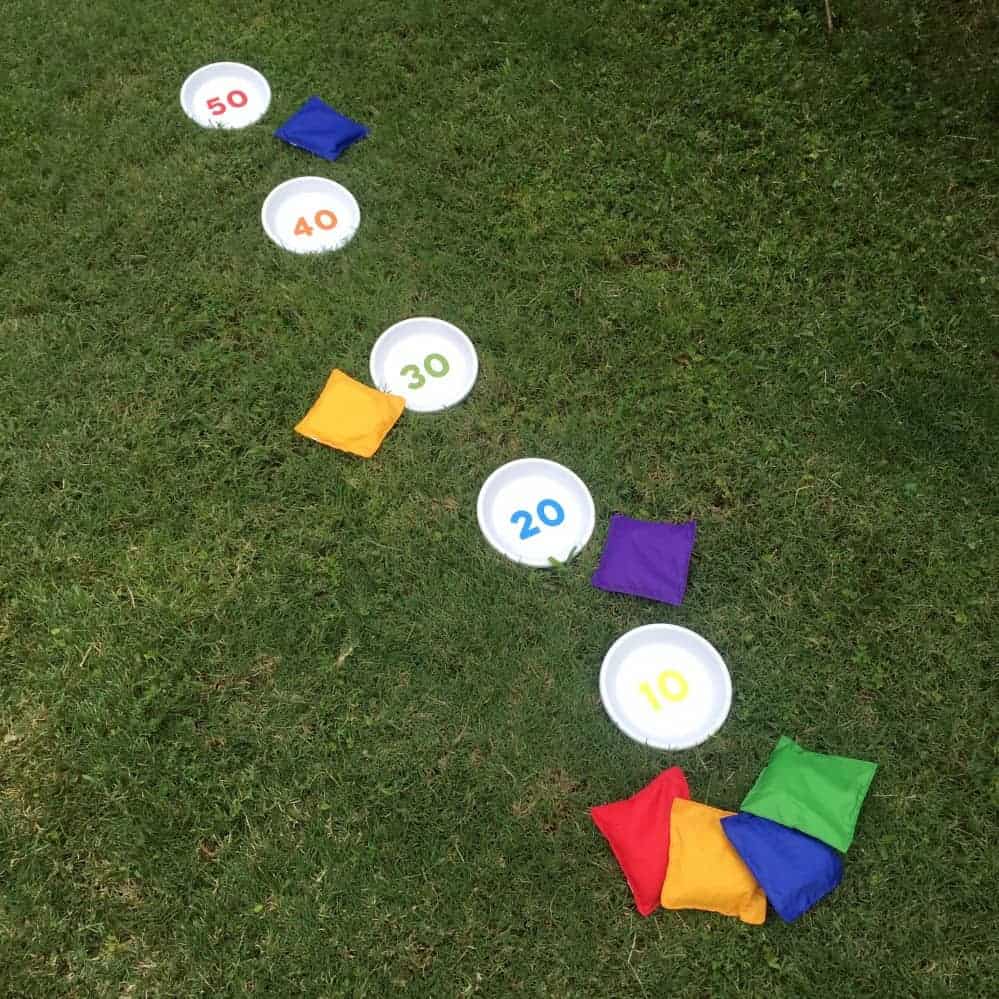 This game is pretty simple to put together, just some assembly for the 'plates' you see on the grass, because paper plates would just fly away and that wouldn't be much fun. And, don't worry, no sewing involved!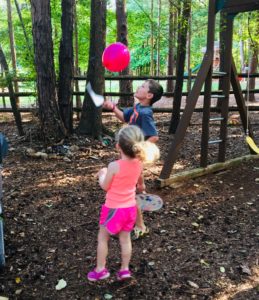 This activity doubles as a craft! Let your kids decorate the 'tennis' rackets, then you or them assemble them, and blow up a balloon. Then, sit back and enjoy your kids playing this game for awhile…or at least until the balloon pops and you need to blow up another one!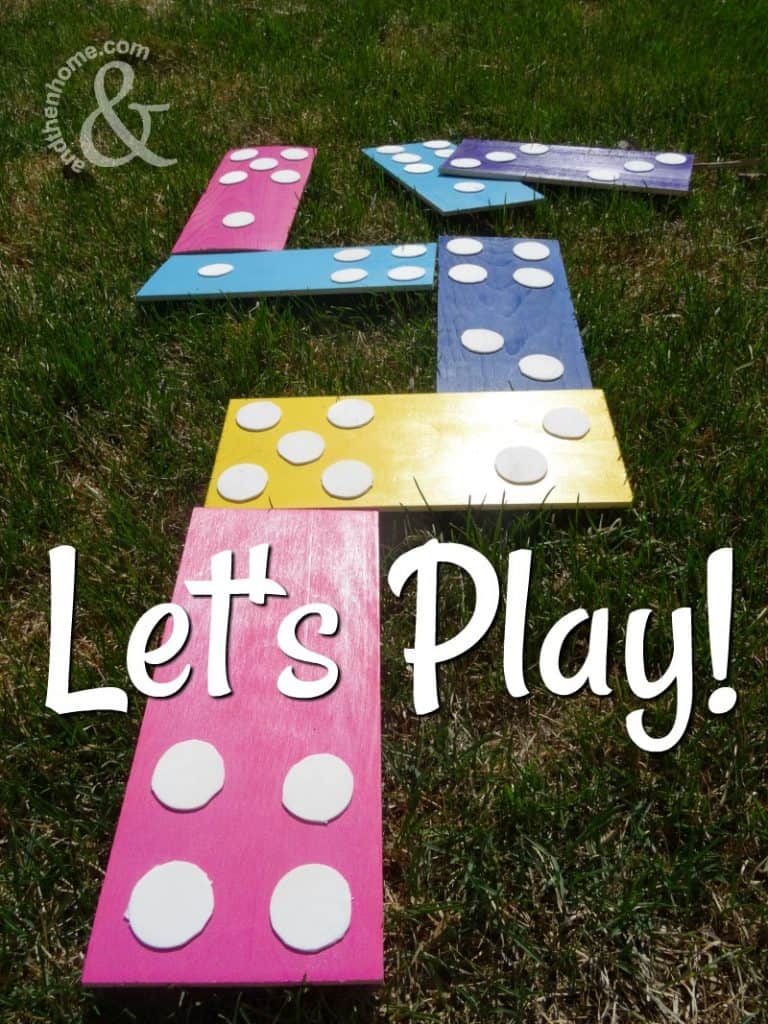 This game is a bit more challenging to make, and will require adult help. Just expect that little kids won't be able to make these themselves, but they can play with them by themselves!
My girls aren't interested in big foot, yet (we live in Washington State, so I'm sure they will be when older), but this ridiculous game looks super fun, even as an adult!
Some other simple games to set up that your kids will love! And, you probably already have all the supplies to make them.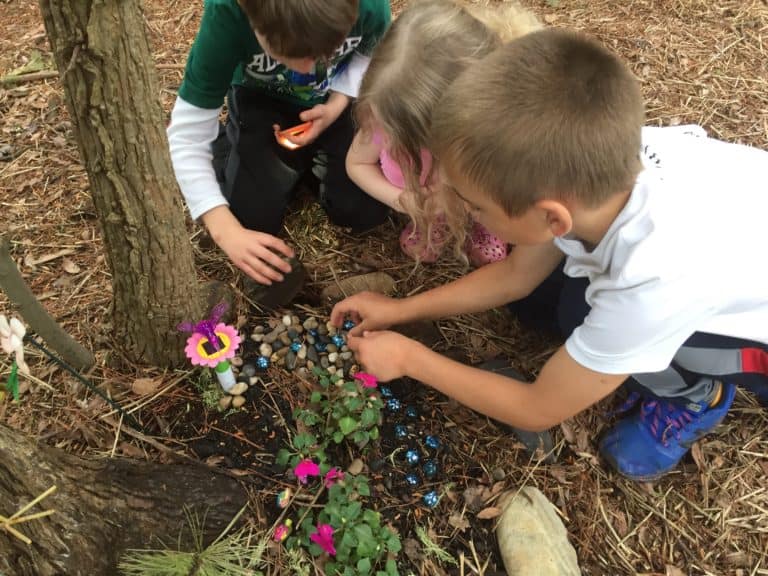 If your kids aren't big on physical activities, but you still want them to get outside; have them make a fairy garden! You may already have everything you need, or you can get them super cheap. Let your kids use their imagination with this one!
Fun Outdoor Bubble Activities for Kids
I don't know about you, but if my girls see bubbles then they won't stop asking to play with them, even if it's the middle of winter. And, bubbles aren't much fun to clean up indoors; so these activities are perfect for the summer, when the kids can make as much of a mess as they want outdoors!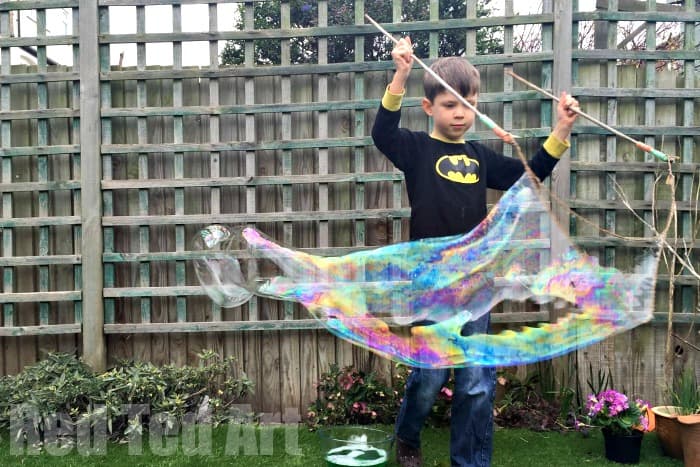 Want to make your own bubbles? Check out this post!
A fun OUTDOOR craft using different colored bubbles! This one is super messy, so make sure it's done outside.
Do you not have any wands for your kids to play with bubbles? No problem! Turn it into a craft and have them make their own.
Outdoor Water Activities for Kids
If it's hot, and you have the means to have some fun water play for kids, be sure to check out the posts below! Some may require some set up on our (us parents) end, but others are much more simple, like these 5+ Other Ways To Play with a Water Table!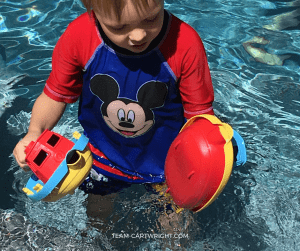 Teach your children so many different science lessons outside near the pool! Doesn't matter if it's a regular pool or a toddler pool. Go check out these awesome ideas for your summer fun!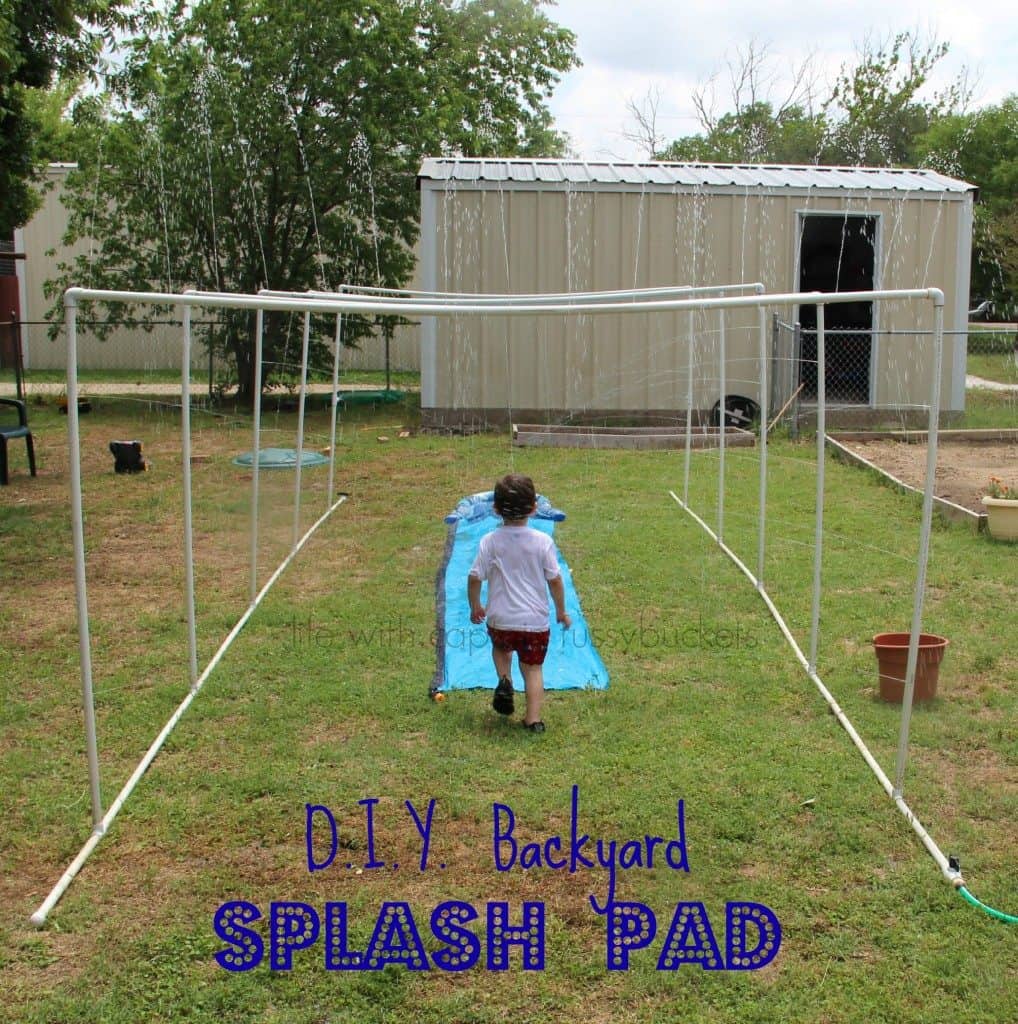 This activity can bring years of fun, but first you have to get it set up. I'm not much of a construction person, so I'd probably end up having my husband set this up. But, you could always turn it into a family project and then enjoy it afterwards!
Water table play is perfect for toddlers and other little ones, and it can entertain them for quite awhile!
This will require adult set up, but once it's set up it should entertain your kids for awhile!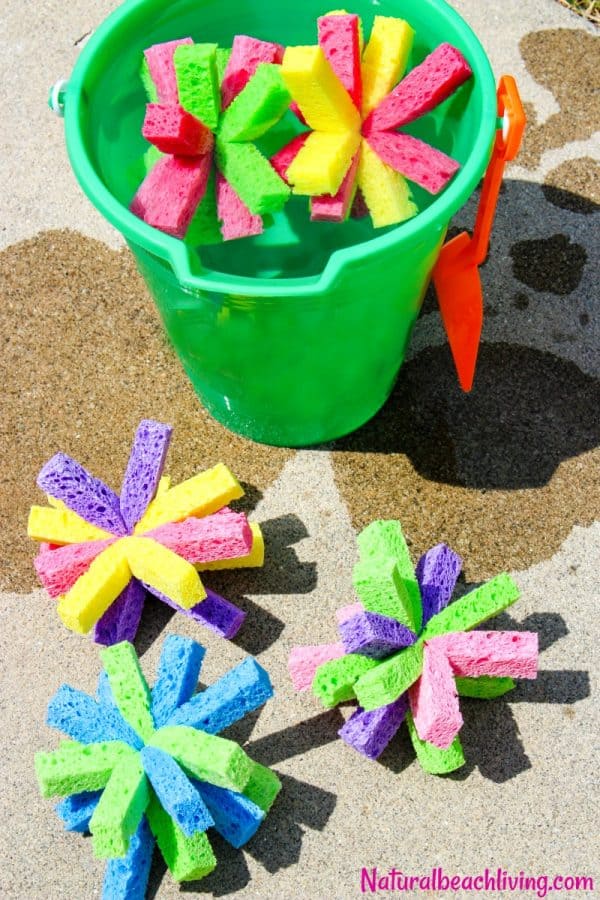 Educational Outdoor Activities for Summer
If you're trying to get your bookworm outdoors this summer, or just trying to help your child avoid the summer slump when all they want to do is play; then the activities below are for your child!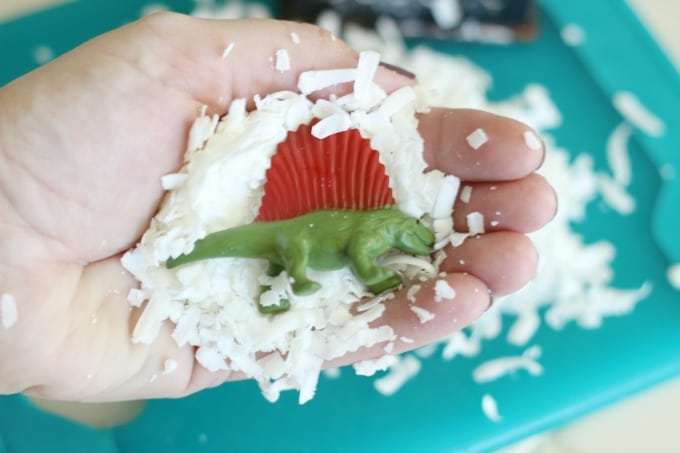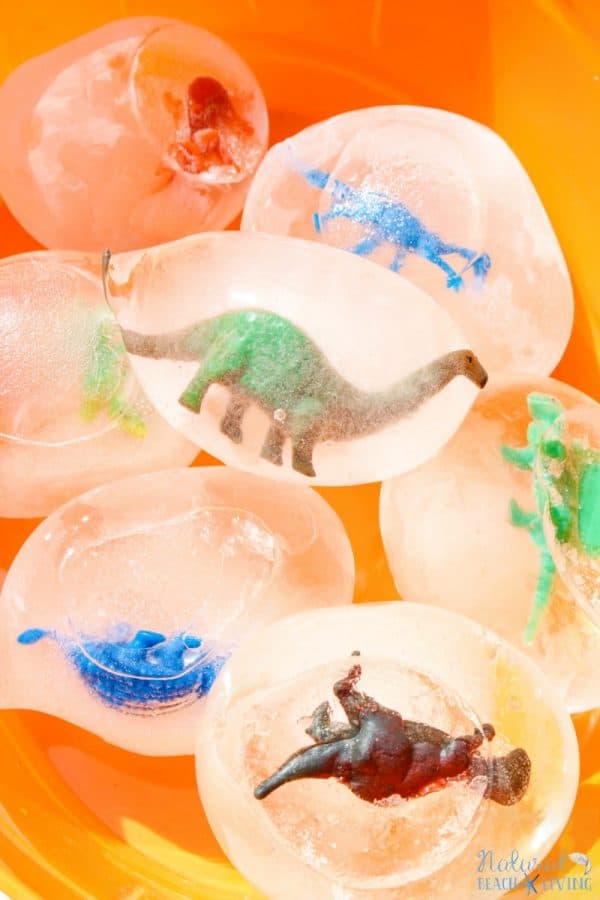 Do your kids love dinosaurs? Or, playing with ice? Try out the 2 fun activities above, this summer!
What child wouldn't want to experiment outside in the summer? Check out the post above to find out how to do this activity.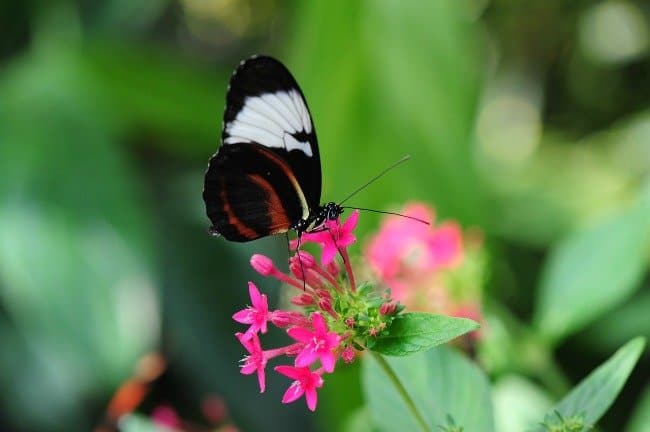 Remember chasing butterflies when you were younger? Or, raising caterpillars into butterflies when in kindergarten (my kindergartner just told me that they're still doing this today!) Check out the post above to find out how else you can teach your little ones about butterflies this summer.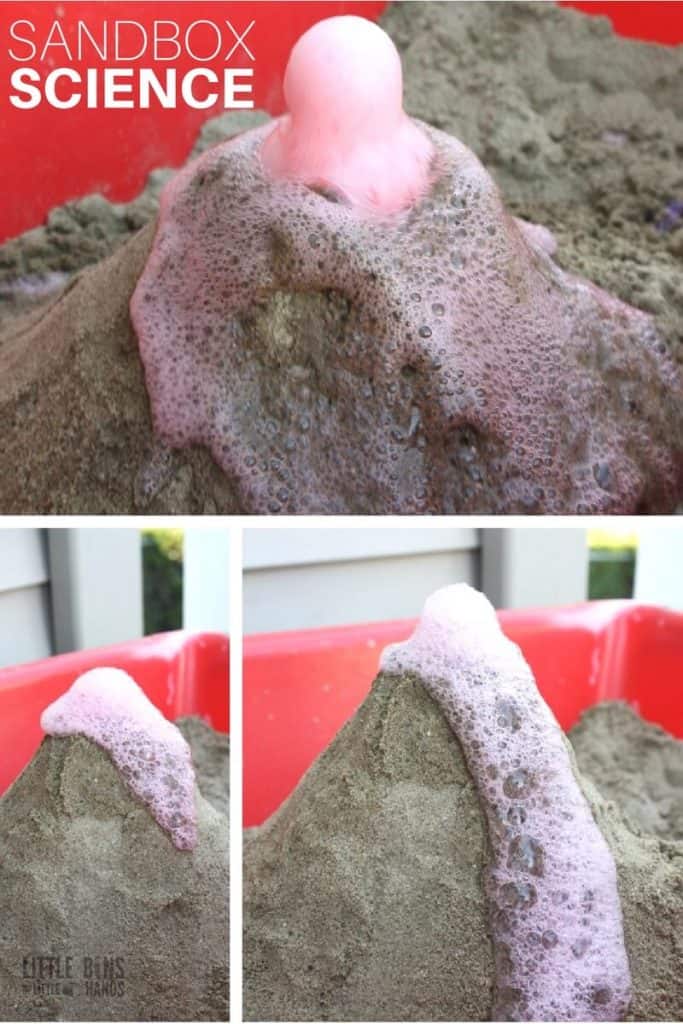 Help your child make the classic volcano experiment…outdoors!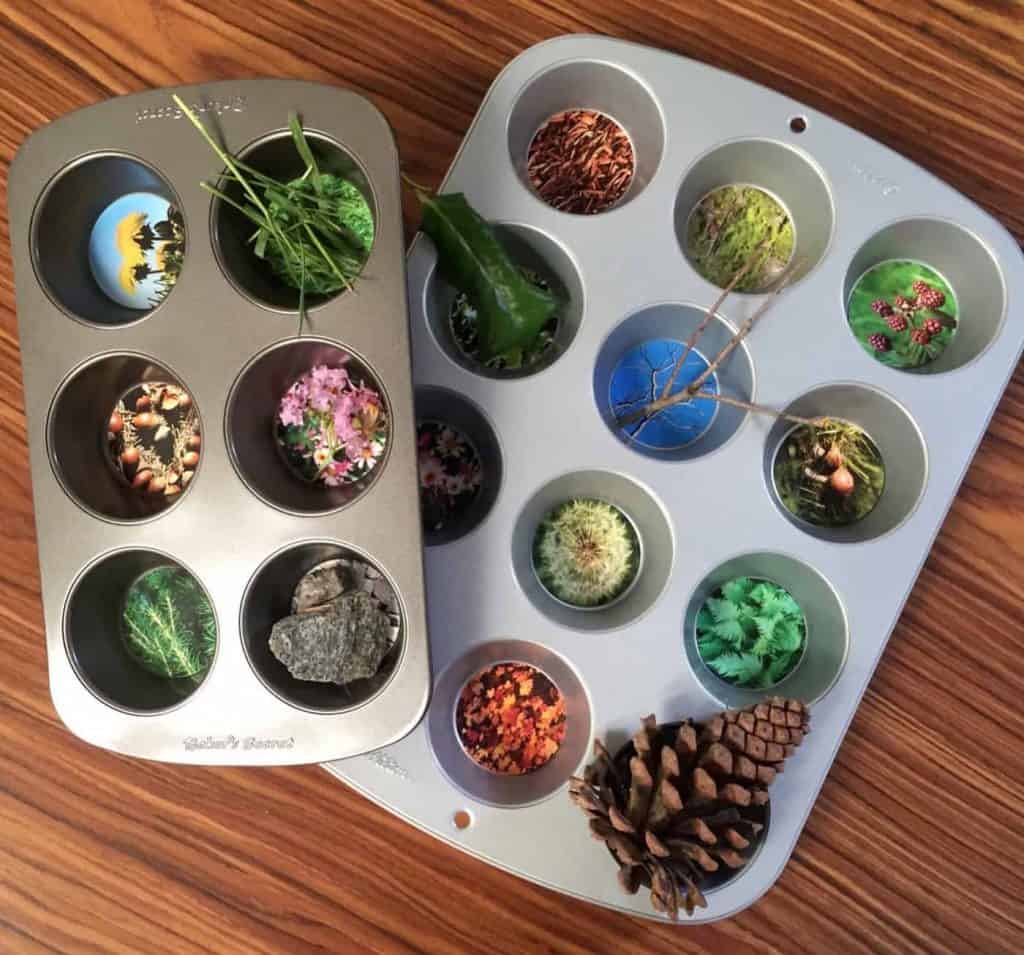 Outdoor Summer Activities for Older Kids
Maybe your kids are a bit older and think that playing outside isn't cool anymore. Well then, I encourage you to check out the post above for some fun games that even young adults will go outside to play!
Summer Camping Fun for Kids
Bring the summer fun of camping to the backyard! It's great for little ones or kids who have never been camping before, and a great way to bond as a family!
Check out the post above to learn how to make smores outdoors…without a fire, just in case there's a campfire ban in your area this summer.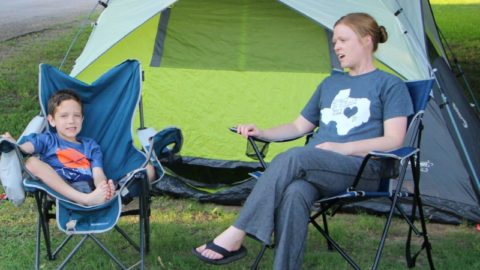 Plenty of Fun Things to Do Outside in the Summer!
The activities above should help you when your kids start saying 'I'm BORED', or at least get you started! Depending on how long your childs summer is, you might even be able to do an activity every other day without running out of fresh ideas.
Be sure to grab this handy list of all the activities above and check them off as you complete them! (The checklist links to the posts above and you can check off the items without even having to print off the paper, in case you're trying to rid your of home of clutter, even paper clutter.)
Share in the comments what your, or your childrens, favorite outdoor summer activities for kids is this summer!