Simplify Mealtime with Kids Ebook + Workbook Bundle!!
BE HEALTHY | SIMPLIFY MEALTIME
Does Mealtime and Feeding Your Kids Healthy Food Stress You Out?
Do you feel exhausted just thinking about making dinner?
Let alone one that's healthy that everyone will actually eat?
Sign up for this easy to implement Ebook + Workbook Bundle to get your kids eating healthy, and to take the stress out of meal time, even if you're a busy mom!!
Get Inspired to make Healthy Meals.
Finally Know what your family will eat, without the guess work!
Have plenty of healthy ideas and recipes right at your fingertips!
AND Have a System to get Healthy Food on the table everyday and every meal, that Your Kids will Eat…without the stress!!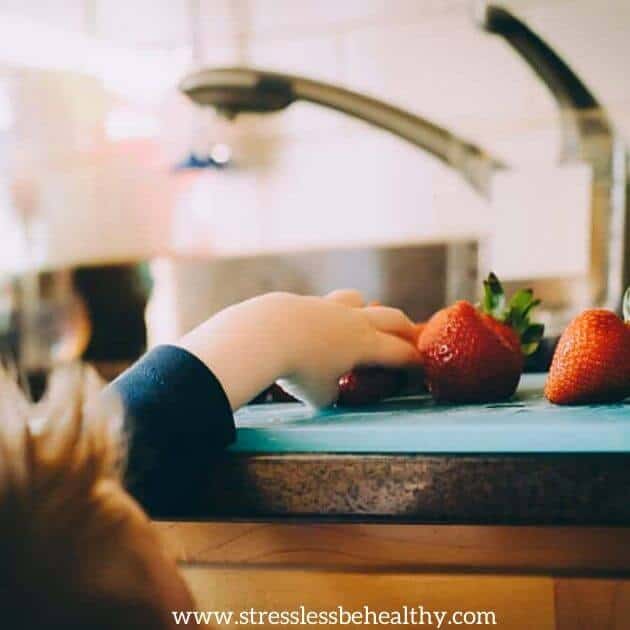 …was designed with health, families, and a busy schedule in mind. To help you stress less in the kitchen (and dining room), and get food on the table in less time with less complaints!
If you're a mom who wants the very best for your family, like we all do, but maybe need some guidance in how to make mealtime and snack time a little bit easier, a little bit less stressful; then you'll want to grab this bundle!!
The ebook takes you through 20 bite sized action taking lessons and the interactive workbook helps you implement what you learn! It was originally designed to take 4 weeks to go through and implement, but you can go at your own pace and know you're on your way to developing a system that works for your family.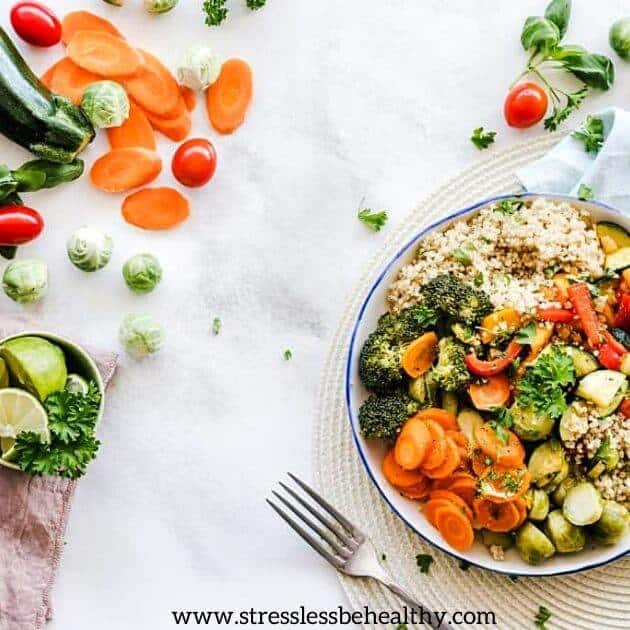 Finally, know what it would feel like to:
know what everyone in your family actually likes to eat
know how to create a healthy and balanced meal or snack (based on what healthy means to you)
always have a meal plan and have a system in place to stick to it
know how to easily swap out the unhealthy ingredients in a recipe for healthier ones
know how to keep your family eating healthy when obstacles arise (picky eaters, holidays, etc.)
How would it make you feel to know that you have mealtime under control: no more stressing about what to eat for dinner.
Hearing your kids say 'I'm hungry' is a distant memory.
And, you're leading by example to help your children grow up knowing how to eat healthy- something they will take with them into adulthood to continue living and eating healthy!
That is what you will learn in this bundle!
Take the stress out of mealtime and grab it now to reap the benefits!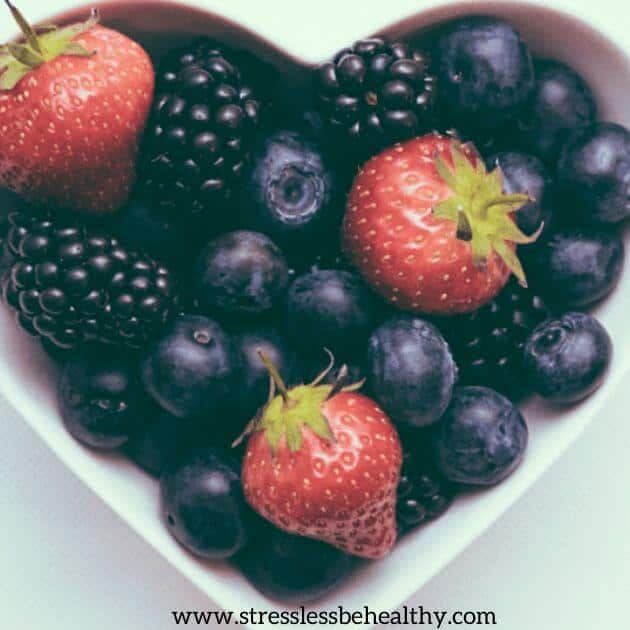 I created this ebook and workbook because I know what it's like to have a family who is always complaining about the food I make, because it's not what they like.
And, I know what it's like to have made meal plan after meal plan, just to have them fail week after week.
But, I also know what it's like to actually know what my family likes to eat, be able to make it healthier (without them realizing it), and to have a system in place so my meal plans never fail!
And, I also know what it's like to not struggle with an answer when one of my kids asks me what's for dinner.
Or, worry about gaining weight over the holidays.
Having the knowledge…
…and a system in place to make sure my family and I eat healthy, even in the face of obstacles, brings me such a relief; one less thing to have to worry about as a mom!
There is no better feeling than knowing that you're feeding your family nutrient dense meals that will improve their health and provide them with the energy they need to get through their day.
To know that our kids are watching what we do and will learn that healthy eating is important to being healthy and happy.
And although we can't guarantee their happiness, we can teach them that eating healthy is what gives us the energy to do what we love!
Do yourself and your family a favor and Buy this Bundle Now for only $17, to help you stress less at mealtime and be the good example your children need in their life!
The 98-page editable workbook includes:
A list of health documentaries (and where to watch them)
Space for you to determine what healthy means to you
Over 100 healthy meal and snack ideas
Pages to write down (or type in) what your family likes to eat
Healthy Plate templates
Ideas for making healthy swaps + space for you to make your own
Templates to guide you in breaking down meals to make them healthier
Space to write down the foods you should always have on hand
Worksheets to keep inventory of the food in your home
Different types of meal planning templates
Templates for the white board method
Templates to use the Lunch Box Method
Examples of meals you can prep, freeze, or make quickly + space for your own ideas
A worksheet to help you plan for meal prepping
Space to make an action plan to help with your picky eater
Food Journal Printables
Space for you to make your favorite holiday food healthier
And examples or ideas for almost everything listed above
+ You can fill out most of the pages right on your computer or phone!!
*This is a digital product, nothing will be mailed or shipped. So, you can start improving your families health and reducing your stress in the kitchen ASAP!
Not Ready for a Full 20 Bite Sized easy to implement lessons??
Try out this FREE 5 DAY BOOTCAMP, instead!!