Frustrated trying to come up with a meal plan every week?
Grab this healthy kid approved two week vegan meal plan now and stop ordering out!
It's kid approved, family friendly and the grocery list is all ready for you to go the store (or order your groceries online).
Just follow the Meal Plan to stop stressing about what to make and when to make it!
Get back your sanity, save your money, & save your time!
You don't need to spend hours every night in the kitchen cooking to feed your family healthy vegan meals. With this easy vegan meal plan you'll spend 2 or 3 nights cooking, the rest of the week will only take minutes to prepare your families meals to be ready to eat!
And, I don't know about you, but it saves me so much stress, especially as a mom of 3.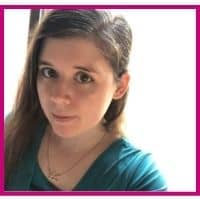 Hi there!
I'm Shawna, mom of 3 mostly vegan kids, passionate about putting together meal plans that are both healthy and kid approved.
I know how much time it can take to make a meal plan, make a grocery list, and then figure out which meals to make when, so you don't waste ingredients by them accidentally going bad.
I want to help you avoid the hassle of wasting time, food, and money; by providing you with a simple to use meal plan and meal prep guide to make getting food on the table for you family a whole lot easier!