*Disclosure: some links may contain affiliate links (meaning if you end up purchasing something when you click on the link then I may get a commission on it, with no extra cost to you, of course). For more information on what this means, visit my disclosure page.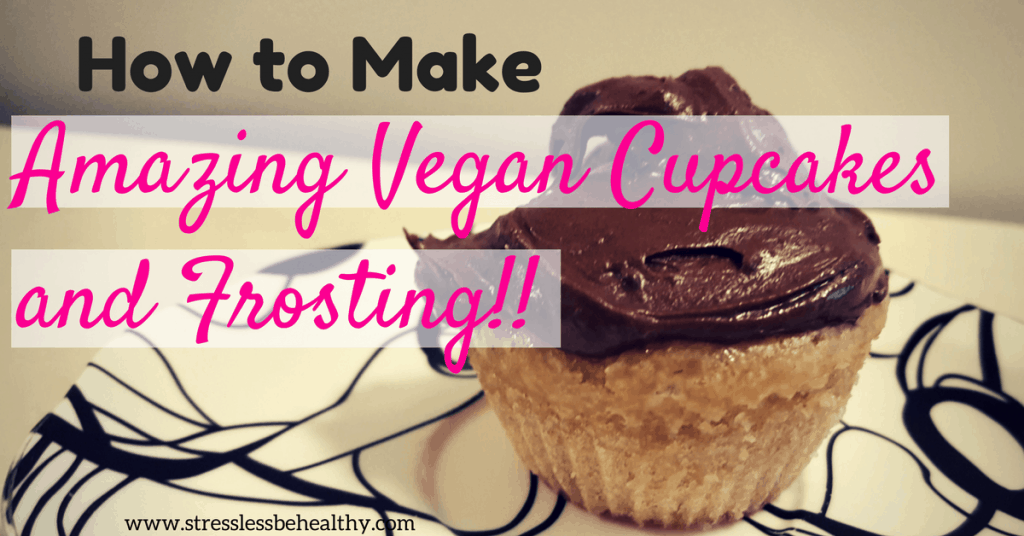 How to Make Amazing Vegan Cupcakes!!
If you just recently became vegan (and somehow ignore pinterest) then you may be thinking that cupcakes can't be vegan. But, oh, how wrong you are! Cupcakes, and delicious frosting, can certainly be made vegan and 'picky eater' approved, too!! Keep reading to learn how to make amazing vegan cupcakes and frosting!
Inspiration for my Recipe
Last summer, I had to get a chip in the windshield of my car fixed (a rock hit it while my husband was driving on the highway). We all went, myself, husband, and 2 girls. We were told it was going to take a half hour. There wasn't much of a waiting room, so we decided to walk around to a few of the different stores in the area, seeing as how we were new to the area. And it was the end of the summer and the fall decor was starting to come out onto the shelves, so no one complained. This is my husbands favorite time of year!
However, once we got back to where we dropped off our vehicle (45 minutes later); we were told it was going to be another half hour til it was done. So, we weren't too happy. My older daughter started asking for cupcakes from the cupcake shop that was right next to where we were. I didn't even realize that it was there. But, it was, and we didn't feel like going on another long walk, so we went in!
It was the cutest little cupcake shop I ever saw! To be honest though, it was the only cupcake shop I step foot in before. What was even better about it, though, was that they had vegan cupcakes!!! So, that is where my inspiration came from to create my own vegan cupcake recipe. It wasn't that easy, there was a lot of guessing and checking (and I probably gained a pound or two from all the cupcakes, or should have been cupcakes, I ate). But, it was worth it!
Let's get Baking
So, of course, I want to share my recipe with you!! Whether you're vegan or unable to have dairy or eggs, this recipe is for you! I hope you enjoy it as much as myself and two girls do!! We even added shredded coconut to the top and included it in our A to Z snack challenge.
The first thing I tend to do before I start putting any recipe together is to get all of the ingredients out. You can see all of the ingredients used in the picture below. Also, at this time preheat your oven to 350℉.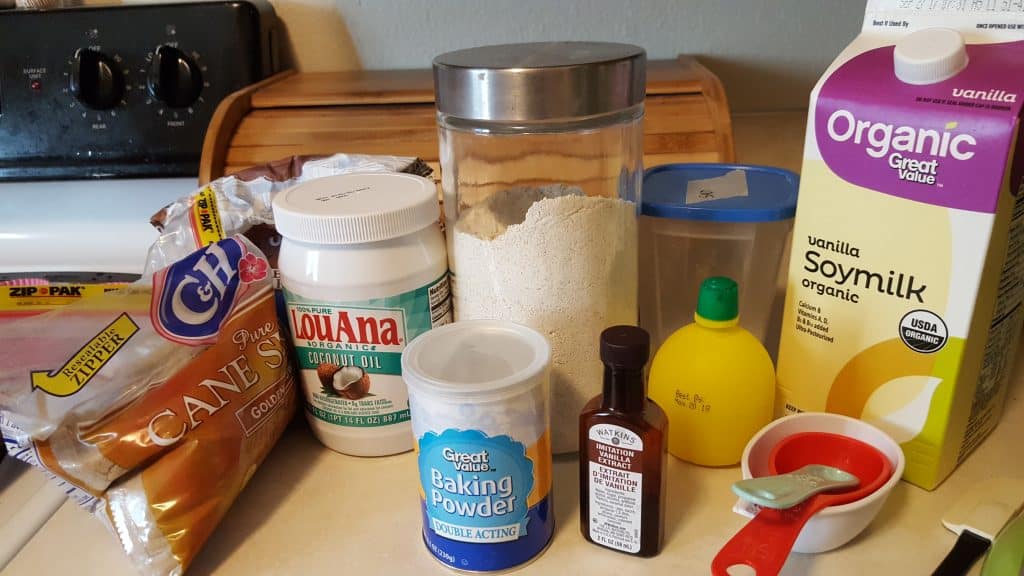 Once you have all the ingredients on the counter; start measuring out all of the dry ingredients and mixing them together. I used the whisk attachment of my Kitchen Aid for this entire recipe. Usually, I only use my Kitchen aid to make bread, but I have learned how much easier it is to make any baked good with it, rather than by hand. It was super helpful when it came to making the frosting, too!!
Next, start pouring in the rest of the ingredients and whisk again. I left my Kitchen aid on for a few minutes this time to make sure everything was mixed well and until it started to form the small bubbles in the picture below. One thing I learned from my attempts at these is that bubbles for cupcakes are good!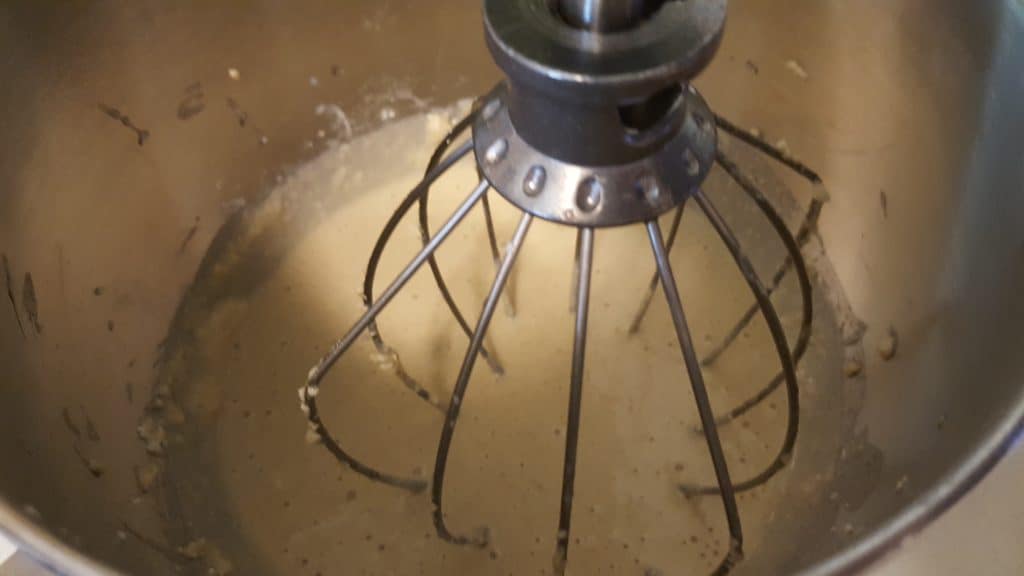 While my Kitchen Aid was mixing in all of the wet ingredients, I placed my silicone cupcake molds on a cookie tray. If you don't have these, you can line a muffin tin with cupcake liners.
Then, as you can see below,I filled the baking molds up almost to the top, make sure you don't fill it all the way to the top, though. (I wish I could say that my 5 year old helped pour the batter, but the mess was all me.)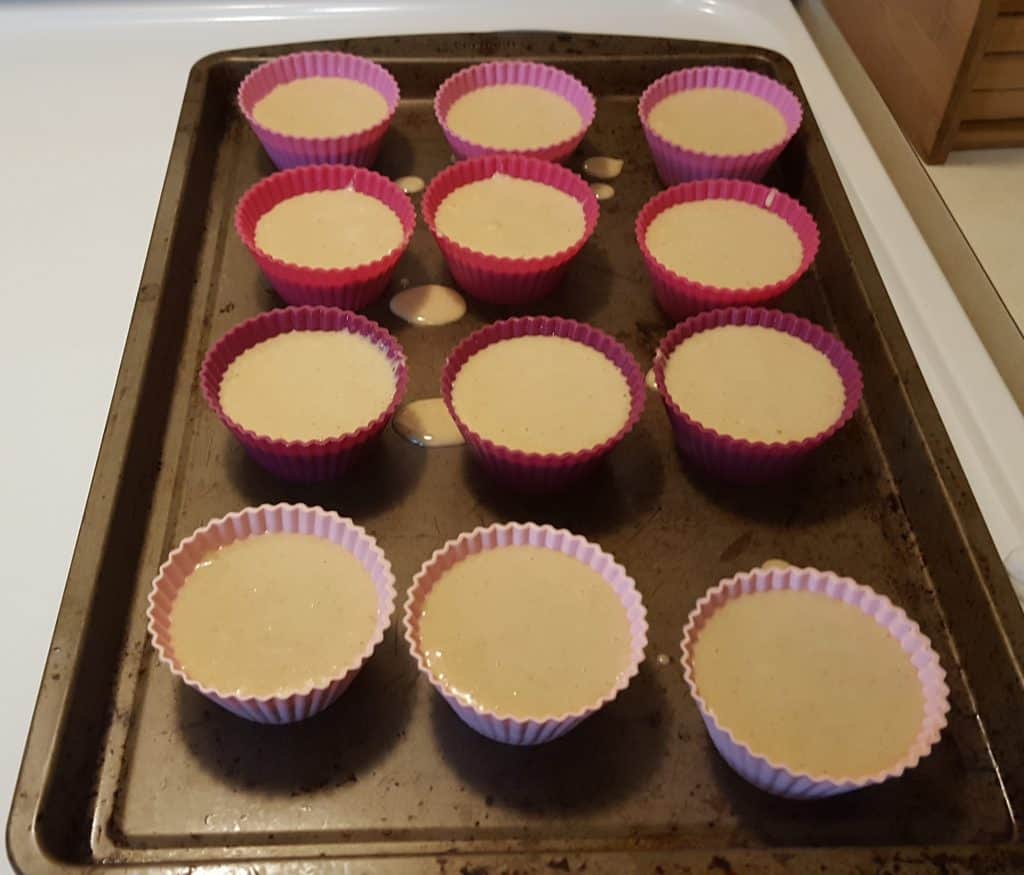 See, they don't rise too much. Bake for 15 to 20 minutes. Use a toothpick to see if they are done at 15, if not then they may need 20 minutes. While you wait for these to bake, go ahead and start making the frosting. But, before you start, make sure you wash the mixer bowl and attachment and dry them well!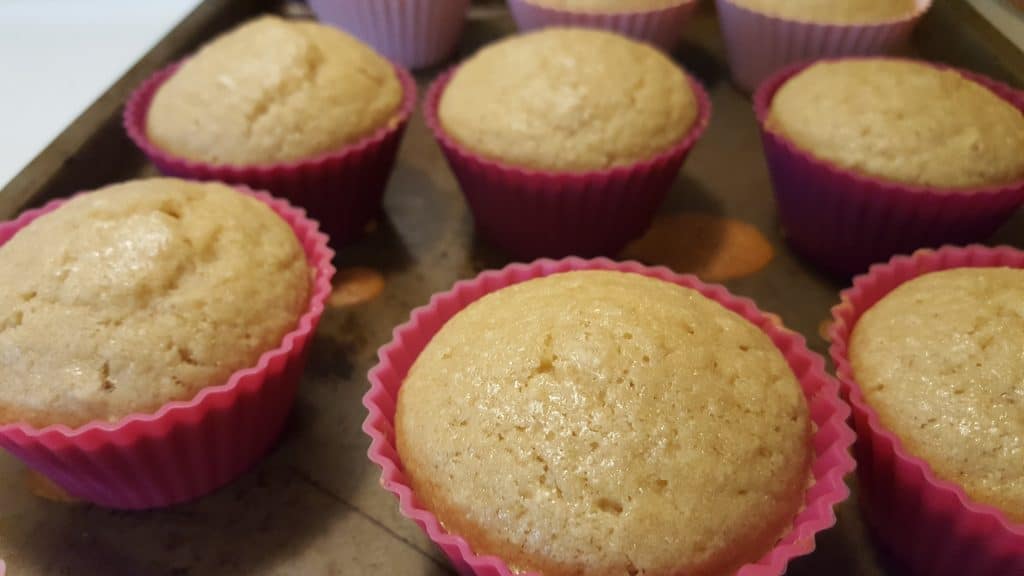 Time for the Frosting
Alright, so I had tried making whipped coconut cream before (check out my failed attempt at that in my snacks for W from my A to Z healthy snack challenge!). It didn't really work out too well, so I was skeptical of this working how I wanted. I had to adjust some measurements from my first couple times trying to make it. You can find the final measurements I used for the frosting here and the frosting tasted just like the kind you buy from the store, with just a hint of coconut! Needless to say, there was some extra frosting after frosting the cupcakes and I was eating it by the spoonful. It was that good!! (I later found out that my 5 year old was doing the same.)
Vegan Vanilla Cupcake
Ingredients
3/4 cup oat flour
3/4 cup all purpose flour
2 tsp baking powder
3/4 cup brown sugar
a pinch of salt
1/4 cup coconut oil
1 and 1/4 cup soy milk (can sub for other non-dairy milk)
2 tsp vanilla
1 tsp lemon juice
Chocolate Coconut Frosting
Directions
Preheat the oven to 350℉. Then, mix together, in your mixer with the whisk attachment, all the dry ingredients for the cupcakes. Then add in your wet ingredients. Keep your mixer on while you prepare your baking molds, or muffin tin with liners. Pour the mix into the molds, or liners, about a half inch from the top, it should be pretty close to the top since they don't raise much. Bake for 15 to 20 minutes.
Prepare the frosting while they bake.
Once the cupcakes are done, let cool til they are cool to the touch (at least 10 to 15 minutes). Go ahead and frost them with your delicious home made frosting and enjoy!!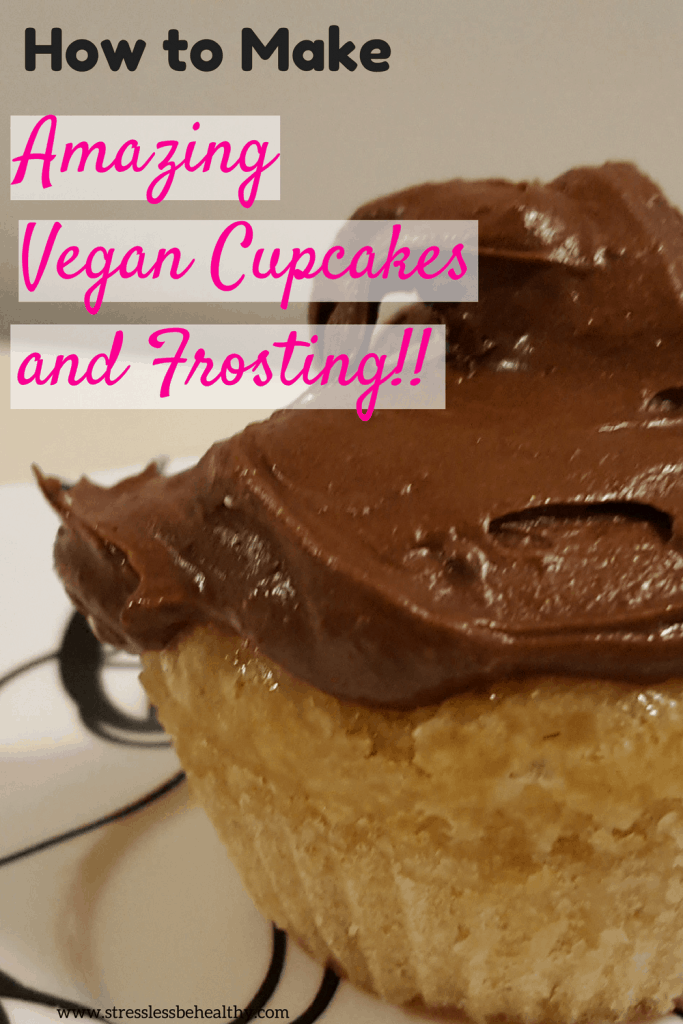 I hope you enjoy your cupcakes! Leave a comment below to let me know what you think! And, share with others so they can learn how to make amazing vegan cupcakes and frosting, too!!
Related Posts:
How to Make 6 Different Kinds of Vegan Ice Cream
Healthy Vegan Blueberry Muffins (Actually Enjoy Your Mornings Again!)