*Note: some links may contain affiliate links (meaning if you end up purchasing something when you click on the link then I may get a commission on it, with no extra cost to you, of course). For more information on what this means, visit my disclosure page.
I love ice cream!! But ice cream has it's downfalls. It's full of saturated fats, sugar, and in general made with dairy and I'm somewhat of a vegan, so store bought ice cream, unless it's non-dairy is a no-no. Store bought ice cream isn't that good for you anyways; it may taste good, but it's not that healthy. The last time I had dairy ice cream I had the effects, or symptoms, of consuming dairy… Which included increased mucus and a runny nose. Not to be gross or anything, but that's what tends to happen to me.
I never used to notice it, until I started to cut dairy out of my life. I thought those symptoms were just a normal way to feel, but with lessening the dairy in my diet, I've never felt better.! I don't want to have those effects if I don't have to, so out went store bought ice cream from my diet!
---
**Disclaimer: I am not a registered dietitian or a professional nutritionist. I simply believe in eating well for people of all ages, and I believe that a whole foods plant based diet is eating well, whereas processed foods are not.
---
It's horrible to get symptoms from consuming one type of food.
Plus, I don't know if you watch any documentaries about what goes on behind the scenes to produce milk or diary products; but it's even worse than the symptoms we get for consuming the products! So, for myself and my daughters, we're going to stick to vegan home made ice cream. It's healthier, is usually cheaper, and it's completely dairy free. And, it has no refined sugar!
I usually make my homemade ice cream very soupy and simply make it with my nutribullet; but I've discovered how to make different kinds of ice cream and figured out how to make it a little thicker, too. (More like what is sold at stores!)
For all of the recipes below I used my food processor to make the ice cream. Myself and my two daughters got to be the taste testers! It is a lot easier to make ice cream more like the consistency of real ice cream with a food processor than it is with a blender or nutribullet. But, sometimes, I just really like my ice cream almost completely melted, more like a milkshake. If you like your ice cream melty too, just use more non-dairy milk in it when blending, or use a blender or nutribullet.
Chocolate Chip Ice Cream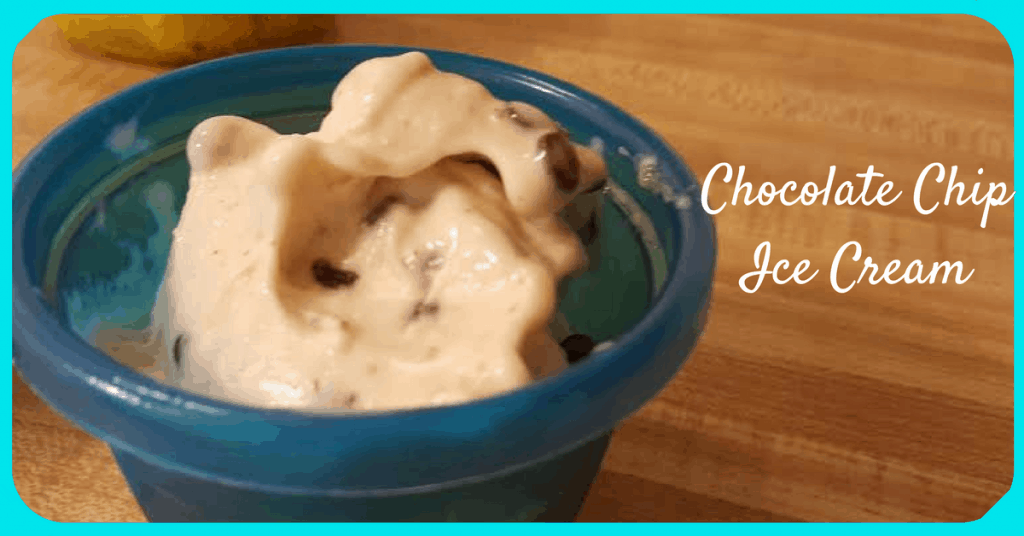 The first ice cream we tried with our food processor was a very simple chocolate chip ice cream recipe. My daughters weren't huge fans of this ice cream. It kept its banana flavor after mixing everything together, more so than I would've liked; I have a feeling that's why they didn't like it that much. I loved it, though, and I'll probably make it again, too. At least they ate the chocolate chips out of it! (If you don't like bananas, don't worry, not all the recipes use bananas.)
Ingredients:
About 2 cups frozen banana chunks*
1 tsp vanilla
2 tbsp vanilla soy milk (you can use any kind of non-dairy milk you would like)
¼ mini chocolate chips (I use vegan chocolate chips that myself and daughters love)
Directions:
Blend everything in the food processor except the chocolate chips. Once the ice cream is nice and smooth, add the chocolate chips to processor and blend til the chocolate chips are evenly distributed. This should not take long. Then, Enjoy!
Mango coconut ice cream
My older daughter picked the flavor of the next ice cream we made in the food processor. And, as you can see from the picture above; she could barely wait for me to take the picture before taking it to eat. (Her, and her hello kitty ring.) She loved it! It was a little chunky, which gave it a nice texture. (You can use this same recipe with peaches or other fruit.) Mango is her favorite kind of fruit right now, so we had to have this flavor!
Ingredients:
2 cups frozen mango chunks
1/2  cup coconut milk
1/4 cup pure maple syrup
a few drops of vanilla
Directions:
Blend everything in the food processor til smooth, or mostly smooth, and then enjoy! (See, super simple!)
Strawberry Cheesecake Ice Cream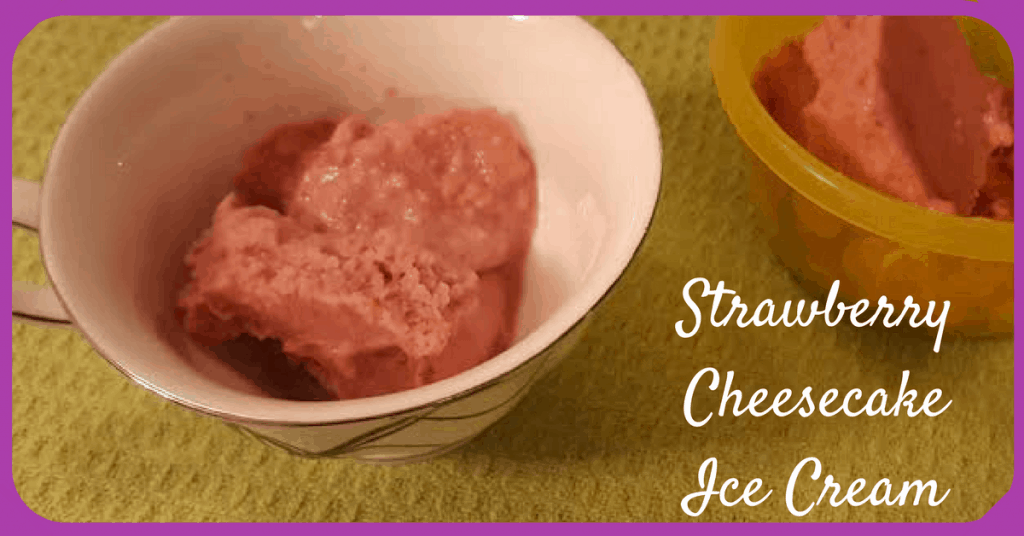 This recipe is very similar to the mango coconut ice cream. And, yes, we had ice cream quite a bit when testing out these recipes! Good thing it's not cold outside anymore! So glad I can still have ice cream in my diet even with becoming vegan, especially with summer right around the corner. My daughters are happy about this, too. My husband, however, still has the fattening store-bought dairy ice cream. It doesn't seem to effect him like it does me. But, he's missing out with not trying my ice cream. It has better, fresher flavors, and is a lot less gross. This next recipe has an extra ingredient compared to the last which adds in more minerals, vitamins, and protein; cashews!
Ingredients:
2 cups frozen strawberry chunks
1/2  cup coconut milk
1/4 cup pure maple syrup
a few drops of vanilla
a few drops of lemon juice
1/2 cup of cashews (soaked overnight first)
Directions:
Soak cashews for a few hours, or even better, overnight. Then blend all ingredients together in a food processor. Serve and enjoy!
Vanilla Peanut Butter Ice Cream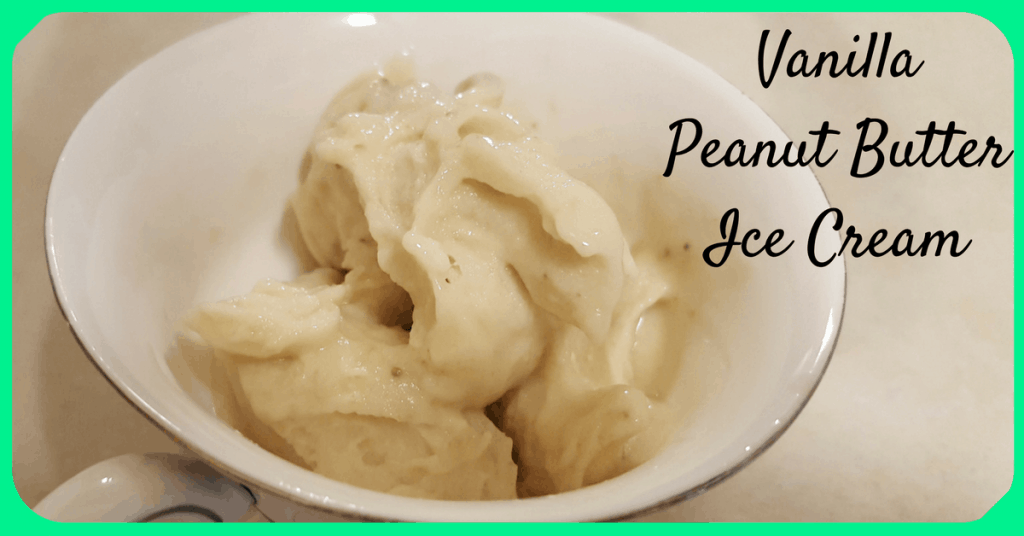 So, I don't want to brag or anything, but this ice cream is probably the best ever! It may not look like much, but it is incredibly smooth and creamy. It's so rich and delicious, and the peanut butter masks the banana flavor perfectly; you would hardly be able to tell it was made with bananas.  Both my 2 and 5 year olds were almost impressed with this ice cream as I was. My 5 year olds eyes just lit up with the first bite, then she asked if I could make chocolate. So, the next recipe is the chocolate version of this one!
Ingredients:
2 cups frozen banana chunks*
1/4  cup vanilla soy milk
1/2 cup peanut butter
a few drops of vanilla
Directions:
Blend everything in the food processor til smooth, or mostly smooth, serve and enjoy!
**If you don't absolutely adore this nice cream and would rather a chocolate version; it's easy to turn into the next recipe for chocolate peanut butter nice cream!
Chocolate Peanut Butter Nice Cream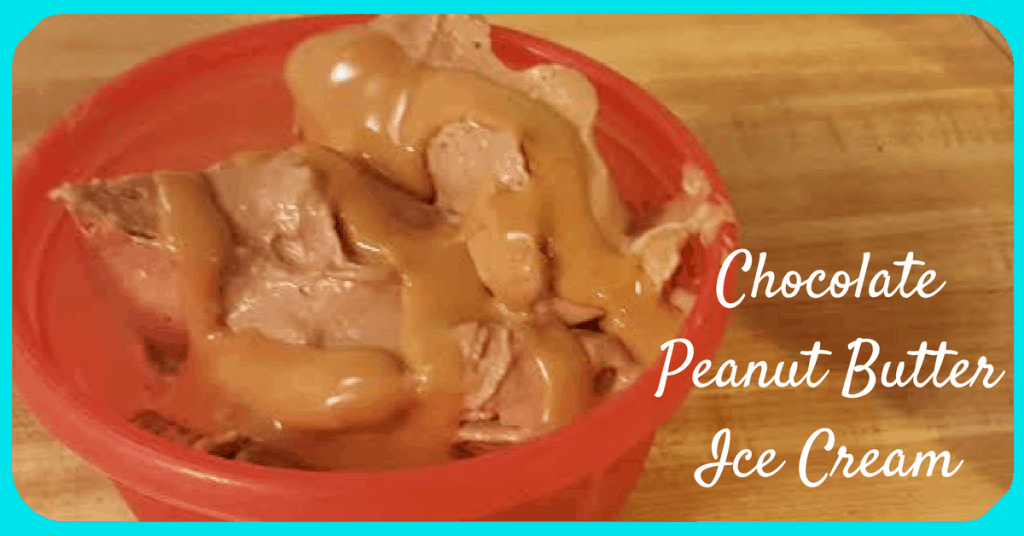 For the chocolate version of the last recipe, I really only had to add one extra ingredient; cocoa powder. I also added some extra peanut butter as a topping. We love peanut butter in our home! We go through a 32 oz jar in a week, every week, and that's only because I try to limit how much peanut butter we eat! I just recently found a jar of peanut butter that will last us more than a week…it's a 5 pound jar! The added peanut butter sauce makes this almost better than the last recipe. It hardens up after being poured onto the ice cream. It kind of reminds me of the shell ice cream topping that I used to have on occasion when I was a kid. Except, I'm sure the peanut butter is quite a bit healthier and has a lot less sugar!
Ingredients:
2 cups frozen banana chunks*
1/4  cup vanilla soy milk
2 tbsp cocoa powder
1/2 cup peanut butter + more to melt and add as a sauce
a few drops of vanilla
Directions:
Blend everything in the food processor til smooth, or mostly smooth. Melt the peanut butter either on the stove or in the microwave then add the melted peanut butter to the top. Serve and enjoy!
Lime Ice Cream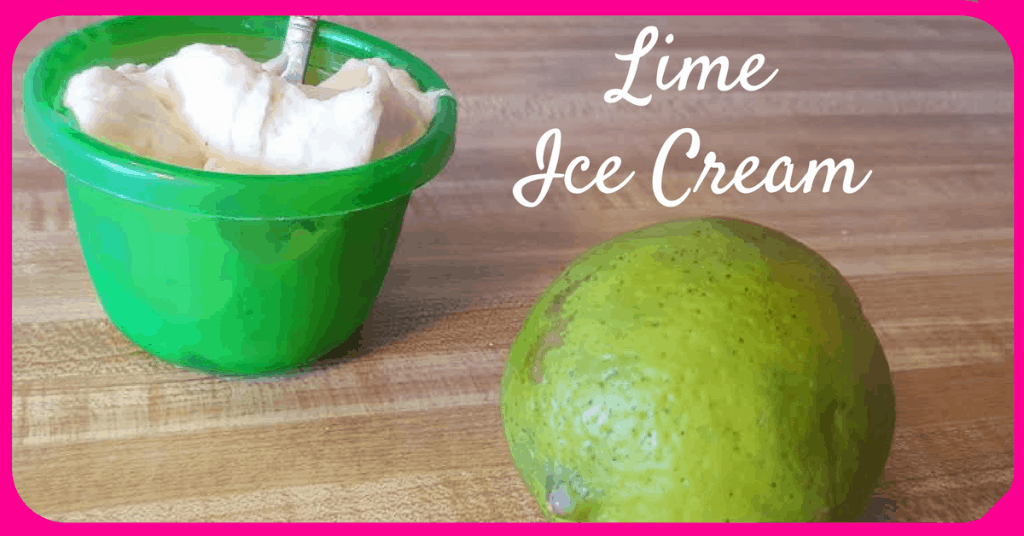 I created this one when trying to find a lime coconut ice cream recipe (for the A to Z healthy snack series) and didn't like any of the recipes I came across; mostly because they required an ice cream maker or too much sugar. This recipe has no refined sugar, and may need to be doubled! Both my girls were asking for more of this after it was gone and we, unfortunately, had to wait for more bananas to freeze to make more.
Ingredients:
2 cups frozen banana chunks*

Juice from two limes

1/4 cup coconut milk

2 tbsp maple syrup

a few drops of vanilla
Directions:
Blend everything in the food processor til smooth, or mostly smooth. Serve and Enjoy!!
*For all Recipes with frozen banana chunks; I slice ripe bananas into about 3/4 inch pieces and freeze them over night. I usually have a bag of these banana chunks in my freezer at all times. My 5 year old calls them banana chips and will eat them by themselves, or with some peanut butter! Honestly, if you came over to my house and I did't have any on hand, or at least starting to freeze; that would be strange!
I love how many options there are for vegan alternatives to classic 'non-vegan foods', like ice cream! It makes the process so much smoother, and healthier! Providing so many more health benefits; it's silly to even buy the non-vegan versions. They also don't have the addictive sugar in them, like store bought versions either. My 5 year old even knows she's more likely to get ice cream made of fruit than made with dairy. And, she loves it! (She also loves helping make it! She'll actually get a little upset with me if I don't let her help.)
Need more healthy snack ideas? Print out these 130+ healthy snack ideas from A to Z!!
Are you trying to raise your child vegan and not know where to even start, read 8 Steps to Raising a Vegan Child!
Let me know what your favorite kind of vegan ice cream is below in the comments. Have you created your own non-dairy ice cream that you and your children love? Let me know in the comments!
Other Related Posts:
13 of the BEST After School Snacks for Kids