*Disclosure: some links may contain affiliate links (meaning if you end up purchasing something when you click on the link then I may get a commission on it, with no extra cost to you, of course). For more information on what this means, visit my disclosure page.

The Ultimate Crispy Vegan Oatmeal Raisin Cookies
Have you ever been craving cookies, but didn't have flour (or want to make flour), and didn't want to go all the out to the store to buy some.
Or, maybe you're trying to eat better.
Or, you're simply following a vegan diet (like me)!
Well, good news is that there are plenty of vegan, or gluten free, cookie recipes out there! The issue is that they aren't always healthy, or use common ingredients that you already have in your home.
Don't worry, I've got your craving covered with the ultimate crispy vegan oatmeal raisin cookie. And, believe me, they deserve that name!
They're a little crunchy, a little crispy, and even a little chewy. The raisins, sugar, and maple syrup make them super sweet.
You can even crumble the cookies up and turn it into granola, if you'd like.
Be careful, though, these can be a bit addictive. (My 2 little girls and I have been known to devour a whole plate of these in one morning…oops!)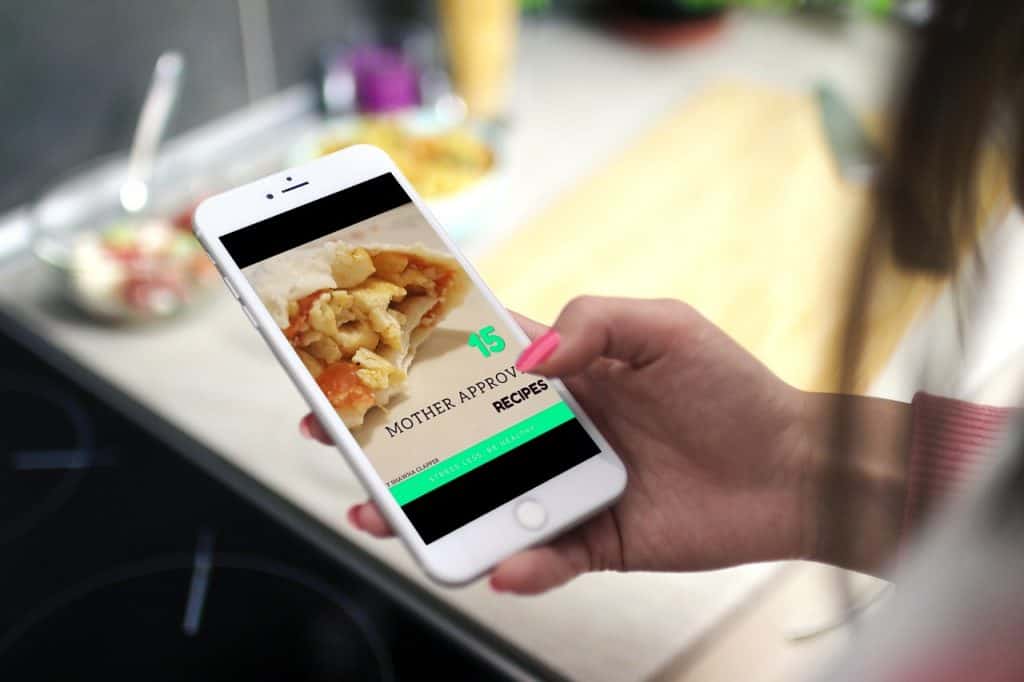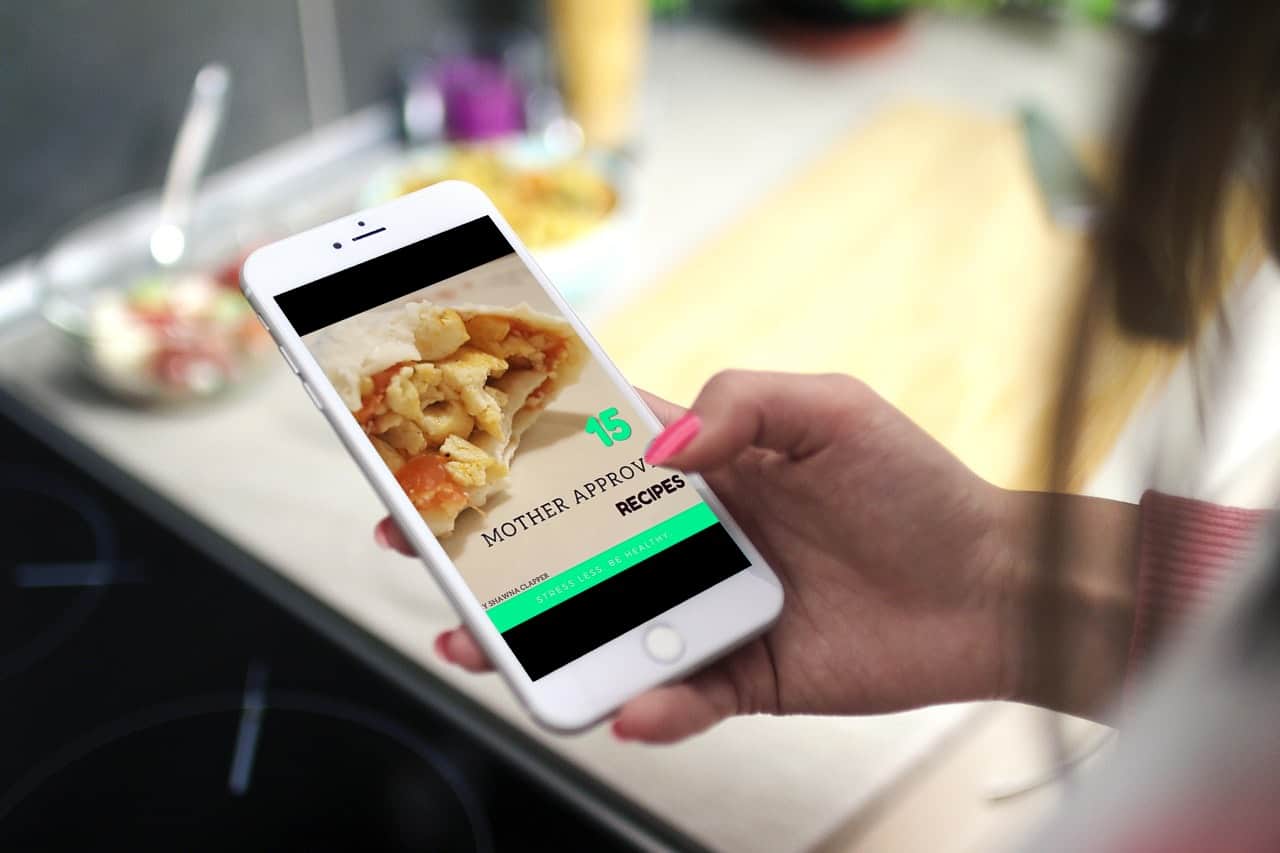 Let's Start Baking the Ultimate Crispy Vegan Oatmeal Raisin Cookies!
Start by getting all of the ingredients out and preheating the oven to 350℉.. Yes, even the soymilk and vegan butter (I use earth balance). This way the butter will start to soften up, which is what you want to happen.
Next, stir together all dry ingredients except the raisins: oats, brown sugar, cinnamon, and baking powder.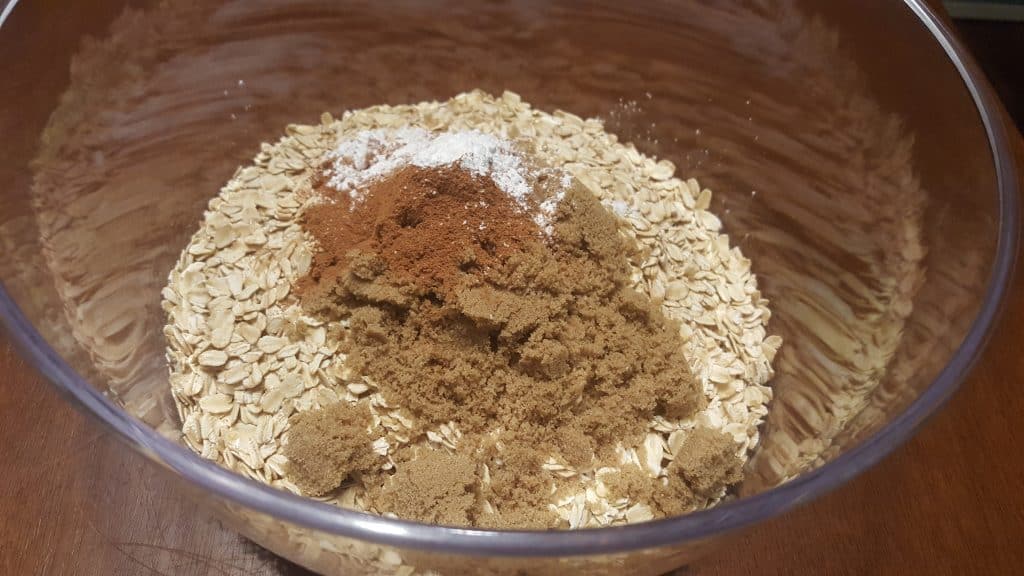 Then, stir in all wet ingredients: vanilla, soymilk (or other type of non-dairy milk), softened vegan butter, and maple syrup.
Once all of those ingredients are stirred together, add in the raisins and mix well.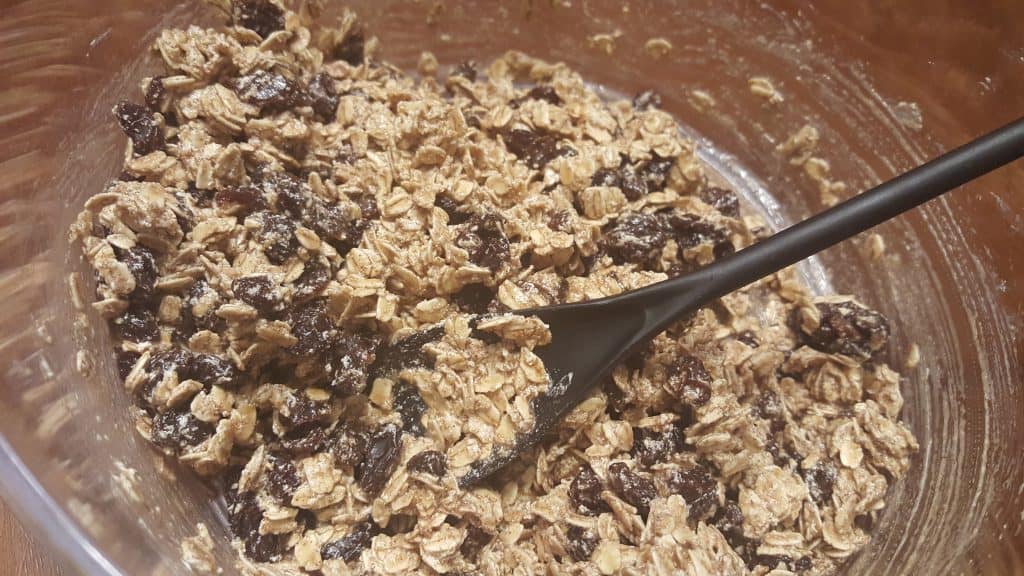 At this point, the 'batter' will not look or feel like normal cookie batter consistency. It'll be loose and it may seem like you can't form a ball of cookie 'dough'. That's perfect!
Scoop some up with a spoon and place on a parchment lined cookie sheet.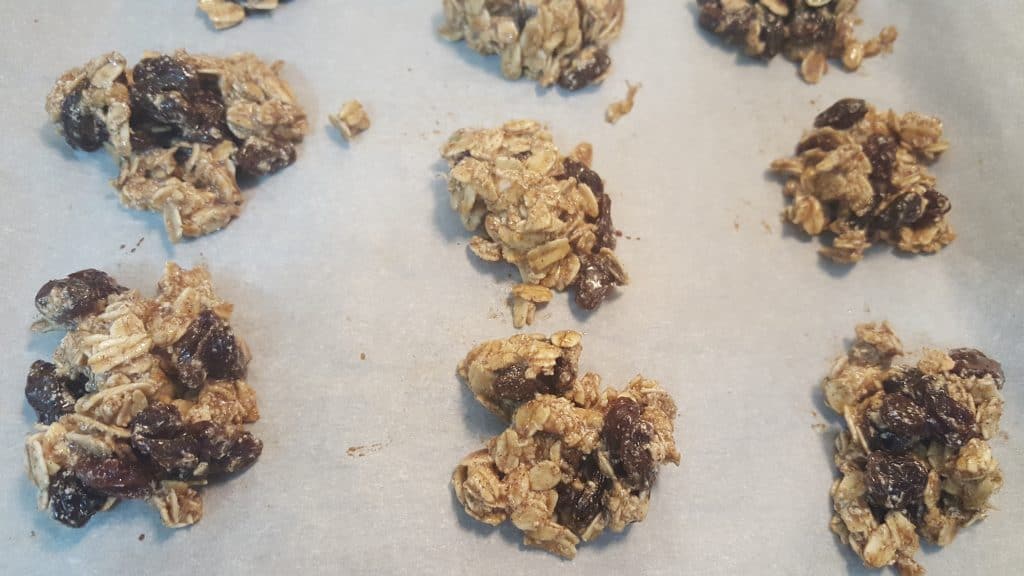 If they seem like they are falling apart, simply squish each cookie together with your fingers before baking. They won't expand too much, so don't worry about spacing them out well. A little space between them will be fine.
Then, bake for 15 to 20 minutes. You can check to see if they're done by making sure they are slightly darker in color and crispier, like granola.
When you take them out, let them cool completely (5 to 10 minutes) before moving them or eating. Otherwise, they will crumble, which would be perfect if you just want to make granola out of them.
Enjoy!!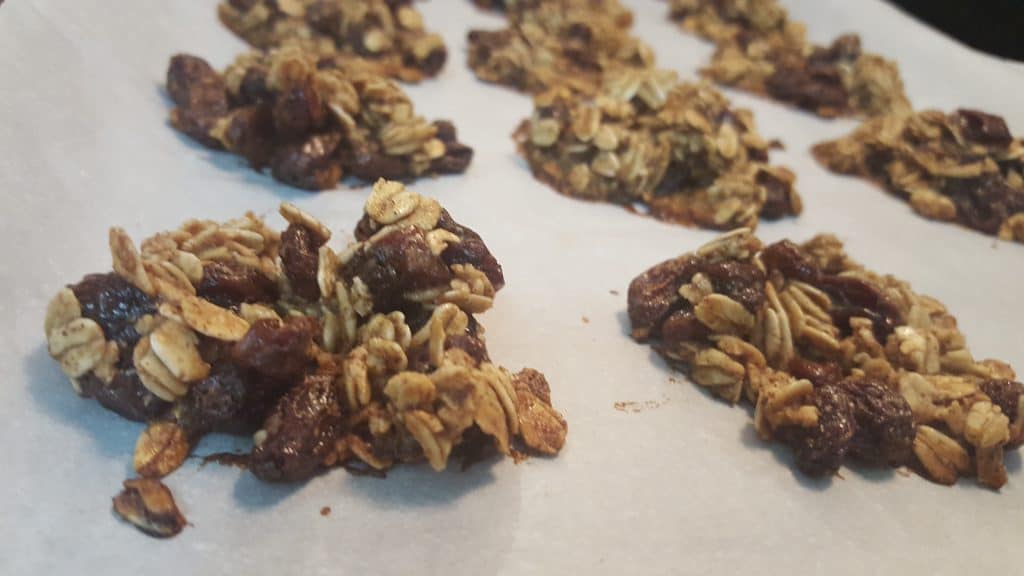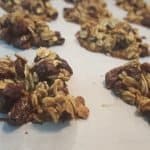 The Ultimate Crispy Vegan Oatmeal Raisin Cookies
These are the best crispy oatmeal raisin cookies you'll ever make. You won't be able to stop eating them!
Ingredients
2

cups

oats

2/3

cup

brown sugar

2

tsp

cinnamon

1

tsp

baking powder

1

tsp

vanilla

1/3

cup

soy milk

or other milk

1/3

cup

softened vegan butter

1/4

cup

maple syrup

1  ½ 

cup

raisin
Instructions
Preheat the oven to 350℉.

Stir oats, brown sugar, cinnamon, and baking powder together.


Then stir in vanilla, soy milk, softened butter, and syrup.


Once everything is combined, stir in the raisins.


They will look and feel like they will fall apart when you scoop them onto a parchment lined baking sheet. Bake for 15-20 minutes.


Let cool completely. Enjoy!!

Recipe Notes
*Makes at least 3 dozen cookies
*Hint- my 5 year old can make these all by herself, except for using the oven part. This would be a great starter recipe for teaching your little ones to bake. If they're anything like my girls are (who are 2 and 5), then they'll love it!
I have a hard time getting my girls out of the kitchen.Check out some of the other snacks they've helped with here.
Don't forget to share these Vegan Oatmeal Raisin Cookies with your friends and family.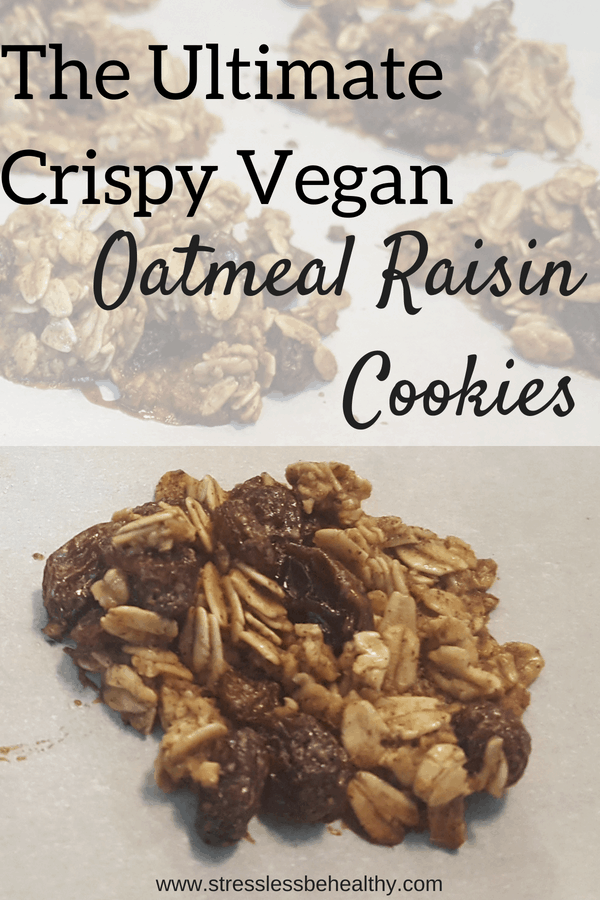 And, make sure you pin it so you can come back easily when you get a sweet tooth craving!
Related Posts:
Chickpea Chocolate Chip Cookies
How to Make Amazing Vegan Cupcakes and Frosting
Vegan No-Bake Chocolate Oatmeal Cookies