*Disclosure: some links may contain affiliate links (meaning if you end up purchasing something when you click on the link then I may get a commission on it, with no extra cost to you, of course). For more information on what this means, visit my disclosure page.
In this article you will find my version of the best vegan banana bread recipe with a crumble topping! It's delicious: the perfect vegan breakfast, snack, or even dessert! It's just that good!!
A Recipe for Banana Bread…that's Vegan!!
If you've been vegan for awhile, you've probably tried plenty of vegan quick breads before.
If you're still transitioning, maybe you're wondering how to make quick breads without the eggs in the 'normal' ones.
And no, I'm not here to tell you that you HAVE TO use an alternative egg from an ingredient you may not have heard of before (or keep readily available in your kitchen, yet).
The secret is actually quite simple; extra baking powder!
And, the thing is, extra baking powder doesn't just help replace eggs in quick breads, you can use it other recipes too, from pancakes and muffins, to even french toast (granted, you need more than just baking powder for the liquid you dip bread in to make it!).
Want to Remember This? Pin Vegan Banana Bread Recipe to your favorite Pinterest Board!!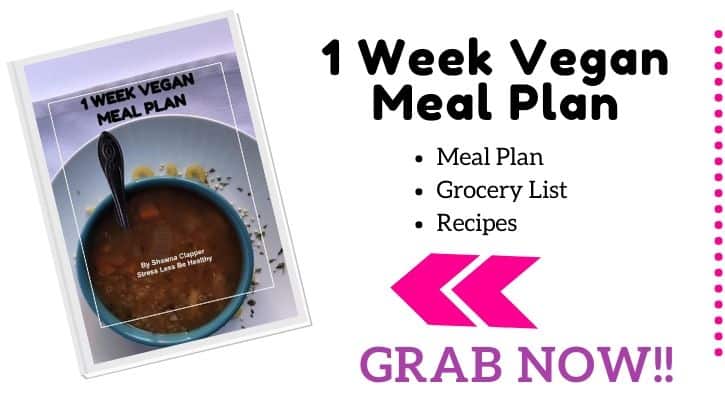 So, what makes this banana bread recipe better than the others?
Well, besides the fact that it has no animal products in them, it's also a bit healthier and more filling in another way; oat flour!
The banana bread I grew up with was not healthy.
Honestly, most of the recipes I grew up enjoying when I was young are not healthy. When I first started making them myself, for my own kids, I realized this right away.
Seriously, the first thing I did was cut the amount of sugar the recipes called for in half! There was no way I was going to make something, and give to a toddler, a supposedly healthy, banana bread that called for a full cup of white sugar right in the bread itself.
The topping is a whole separate thing, and completely optional, in fact, my mom never made a crumble topping with hers, it's just another something that makes this banana bread unique!
Banana Bread with Oat Flour
Ok, back to the oat flour.
You see, all purpose flour is nice to use because it's generally easy to find and is cheap.
Oat flour isn't always easy to find, or cheap…but old fashioned oats are.
Therefore, if you can buy some oats and you have a food processor (or strong blender) then you can easily have yourself a healthy alternative to 'regular' flour!
But, how is oat flour better for you?
First off, it's less processed.
We don't grind it and take out all the fiber and other nutrients in it, like is done when all purpose flour is made.
Plus, it's more filling!
So, when you give your child, or self, a slice of bread made with oat flour (or pancakes made with it), there's only so much they can eat before getting full.
With bread made from all purpose flour, you'll eat and eat and eat, and the whole bread will be gone before you're body realizes you ate too much! Or, maybe that only happens to me and my kids!
If you like the idea of using oat flour in quick breads, be sure to check out this pumpkin bread, too!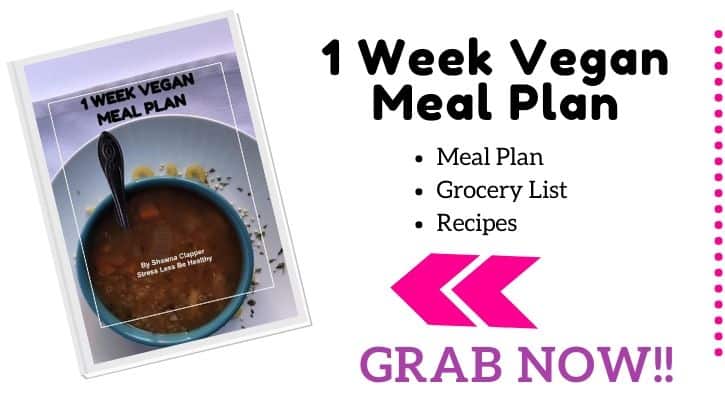 How to Make Vegan Banana Bread
To start making this homemade vegan banana bread, you start by mashing up bananas.
Now would also be a good time to start preheating the oven to 350°F and line a bread pan with parchment paper.
If the bananas are ripe, or overripe, then this should be easily done with a fork.
If not quite ripe, try squeezing the banana in it's peel before opening it to make it more squishy. Just a quick tip I learned from someone I used to work with.
If you're not a fan of mashing bananas with forks, you can always just using a blender to turn it into a puree; it'll work just as well.
Once the bananas are mashed, or blended, add the sugar and mix til well combined.
Then add in baking powder, a full tablespoon and a half! The oat flour, oil (or applesauce), and cinnamon.
Stir everything til it comes together and forms a liquidy dough. If you've made quick breads before, then you know what I mean! Pour it into the lined bread pan.
Banana Bread Crumble Topping
Next we make the topping!
This is completely optional, but it is soo much better with the crumble topping than without it!
Start by mixing together all purpose flour (I know, not the healthiest, but it's just for the topping and is optional), sugar and cinnamon.
Then chop in the vegan butter, and keep chopping it in the dry mixture til it turns into a crumble. Be careful not to stir the butter in or let it melt, we're not looking to turn this into a cream or type of frosting, it needs to be crumbly, like in the picture below!
Once done, sprinkle all of it on top of the bread before baking.
Then place the pan into the oven and bake for about 40 minutes.
To be sure it's done, you can always stick a toothpick in it and make sure there's no gooey stuff coming out.
If it's done, let cool before cutting and enjoy!
Vegan Banana Bread Recipe
This vegan banana bread recipe with a crumble topping is delicious: the perfect vegan breakfast, snacks, or even dessert! It's just that good!!
Ingredients
Bread
1

cup

bananas

mashed

½

cup

brown sugar

1 ½

tbsp

baking powder

⅓

cup

oil

1 ¾

cup

oat flour

1

tsp

cinnamon
Crumble Topping
½

cup

all purpose flour

¼

cup

Cold Vegan Butter

(such as Earth Balance)

½

cup

brown sugar

1

tsp

cinnamon
Instructions
Preheat the oven to 350°F and line a bread pan with parchment paper.

Mash approximately two large bananas to get about 1 cup of well mashed banana. (A little more or less is fine.)

Mix together the mashed banana and ½ cup sugar til blended well.

Add the baking powder, oat flour, oil, and 1 tsp cinnamon; stir til well mixed again. Then pour into lined bread pan.

In another bowl mix together the all purpose flour, rest of the sugar and cinnamon.

Chop in the vegan butter and mix gently to create a crumble. It should NOT be smooth.

Pour crumble over bread mixture and bake for about 40 minutes.

Let cool before cutting. Enjoy!
Recipe Notes
*You may replace the oil with the same amount of unsweetened applesauce to make it healthier.
If you like the recipe Banana Bread Recipe above, you may also love…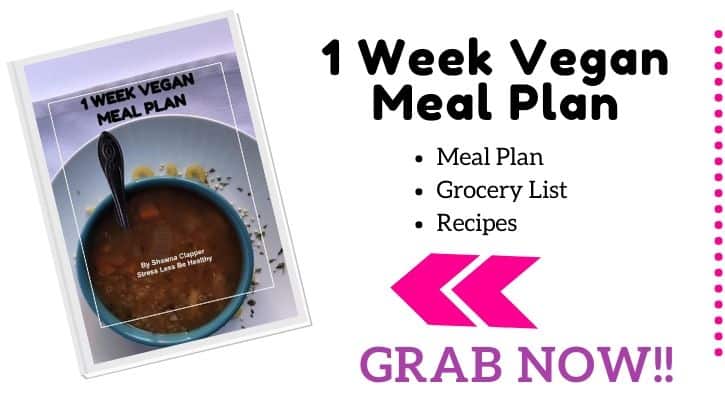 Want to Remember This? Pin Vegan Banana Bread Recipe to your favorite Pinterest Board!!