*Disclosure: some links may contain affiliate links (meaning if you end up purchasing something when you click on the link then I may get a commission on it, with no extra cost to you, of course). For more information on what this means, visit my disclosure page.
10 Clever Nutribullet Uses You Probably Haven't Thought Of
Have you ever wanted something that made it easier for you and your children to eat healthier?
Something that maybe had more than one use to it?
Well, I've had my nutribullet for over four years now, and I've found at least 10 different nutribullet uses, and I'm not talking different types of nutriblasts, or smoothies, I'm talking different foods and uses!!
It took the place of 3 other small appliances I had, saving me time, space in my tiny kitchen, and money from trying to keep everything working. I've never once had an issue with my nutribullet for the time I've had it!
I got rid of a blender, that seriously needed to be replaced, my coffee grinder, and the baby bullet that I used to make baby food, til it broke (not even a year after I got it).
---
**Disclaimer: I am not a registered dietitian or a professional nutritionist. I simply believe in eating well for people of all ages, and I believe that a whole foods plant based diet is eating well, whereas processed foods are not.
---
Now, you're probably wondering, what all does it make?
And, why are you so psyched about it? Right?
Well, it's amazing! You can check out 10 Nutribullet Benefits for Moms if you need more proof!
But, let's get on to what it makes and how it can be used!
Related Posts:
10 Nutribullet Uses:
Nutribullet uses #1: Nutriblasts
These are the SUPER healthy drinks it makes that includes fruits, veggies, and some type of super food! And, to be honest, this is probably the one thing you did think of when a nutribullet comes to mind.
These blasts have a blast of nutrients in them after the ingredients are pulverized in the nutribullet, releasing all, or most, of their nutrients. Making it easily digestible and ensuring you get all the health benefits you can from the real food you put into it!
Nutribullet uses #2: Healthy Smoothies for your Kids
If your kids, or you, aren't keen on adding veggies or super foods into a drinkable form (yet) you can still us this to make a healthy smoothie.
Use the same ingredients you would as always. No need to have that bulky blender anymore!
Nutribullet uses #3: Make Milkshakes
This small appliance makes it super easy to make milkshakes. My 5 year old is constantly asking me to make her a strawberry milkshake. It certainly beats spending money on fast food, or letting my daughter get a milkshake from a fast food restaurant; who knows what's in those things!
It's super simple to make a milkshake with a nutribullet, too. First, chop up and freeze a banana or two. Once frozen, add that and frozen strawberries to the cup, then add in some soy milk (or your preferred milk), and blend. That's it!
Just make sure you add more milk than fruit, and add a little bit more at a time to find the right consistency for you! You can add a sweetener, too, if you like. Maple syrup works well to sweeten things up, or add some vanilla extract.
Nutribullet uses #4: Popsicles!
My two little girls love popsicles, even in the winter!
I don't love keeping them in the house, or maybe it's that I can't keep them in the house because my girls love them so much!
Either way, it's cheaper, healthier, and easier, to make my own popsicles for my girls; simply by freezing a nutriblast, or fruit smoothie, in popsicle molds.
This way I have complete control over what goes into the popsicle, and can customize it exactly how my girls want them!
Nutribullet uses #5: Ice Cream!
An ice cream recipe did not come in the recipe book that comes with the nutribullet, so it took me a few months to figure this one out.
I figured it out by accident; but, I am so glad I did! I'm a woman, who loves chocolate and peanut butter.
You know the nutribullet is meant to get the most that it can out of fruits, veggies, and super foods to help provide you with optimal health. But hey, sometimes we need that chocolate fix, am I right?
Do yourself a favor; cut up a banana or two and let it freeze for a few hours, add it to the nutribullet cup, add in a quarter cup or so of peanut butter, about a tablespoon of cocoa powder, and some soy or almond milk. Blend it all together; it makes a creamy, and delicious, super soft serve ice cream! It's amazing! Plus, it's still healthy, much healthier than regular ice cream!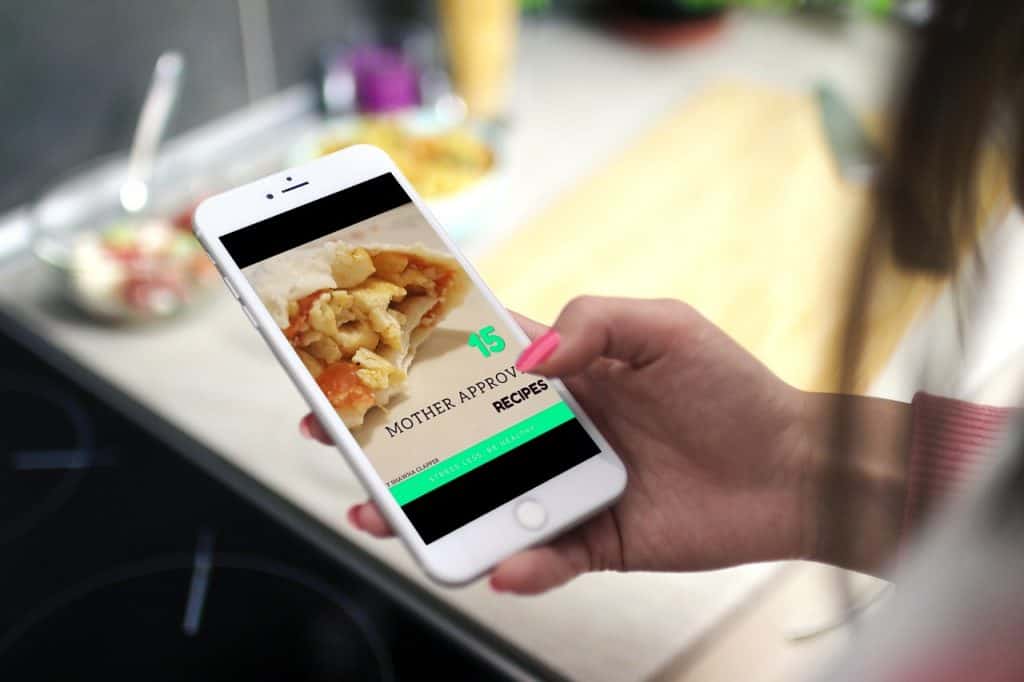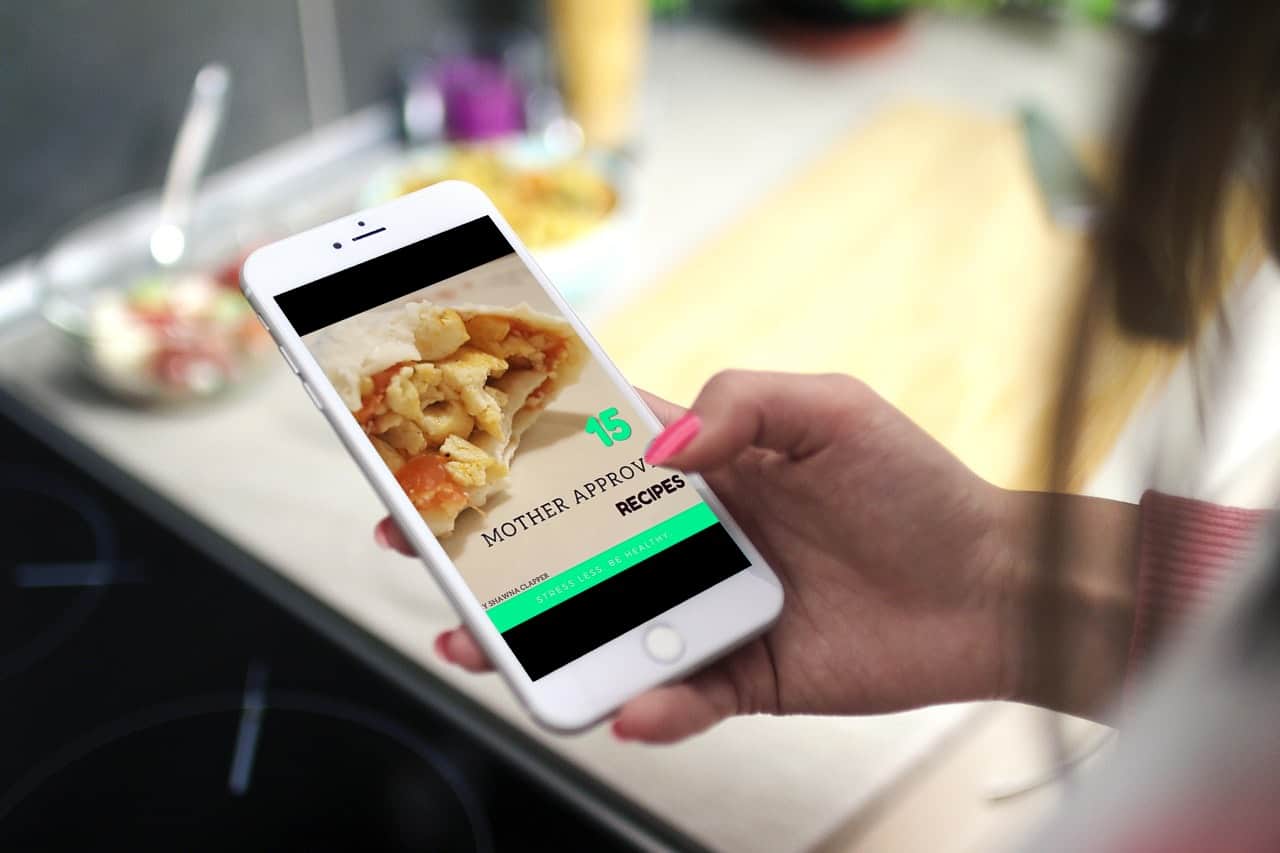 Nutribullet uses #6: Makes baby food
I got the nutribullet about a year after my first daughter was born, and had been given a baby bullet when she was almost three months old so I could make her home made baby food. So, for my first daughter I used the baby bullet…it broke just as she was transitioning to real food from baby food. I would not recommend the baby bullet, unless you only need it for less than a year and don't care if it stops working on you.
For my second daughter, however, I already had my nutribullet for about two years, and it has basically the same blades as the baby bullet (but it doesn't wear out over time). So, I decided to simply use my nutribullet to make baby food. It worked flawlessly! Even better than a baby bullet because it has more power to it! With the nutribullet I could make weeks worth of baby food and freeze it. This was such a time saver, and sanity saver!
When we had our second child, I was working full time. My second daughter exclusively drank breast milk til she was three months old, then I started making her home made baby food. You should have seen our freezer during this time; it was completely full of breast milk and baby food! This way I knew my husband wouldn't run out of milk or food for our baby while I was at work. We actually had such a large supply that we decided to get a chest freezer for our other freezer food. With me working, I was a little obsessed with batch cooking and batch baking and then freezing, so we would always have some type of healthy food available!
Nutribullet uses #7: Makes baby cereal
I wasn't only able to make baby food with fruits and veggies for my second daughter, I was also able to make her baby cereal with it, too. When I saw the nutribullet had a grinding blade, along with the regular extracting blade, I was so happy!
No need for buying commercial baby cereal, not that we had to with our first, because we had the baby bullet at the time. But, I hated the thought of having to buy any of the expensive store bought baby food or baby cereal. I loved the idea of making it all myself! And, I may have been the type of mom with an infant that would get offended when other people tried buying my baby store bought baby food.
(Just because I went to college full time and worked part time when my first daughter was born, and then worked full time an hour away from home with my second, did not mean I couldn't find the time to make healthy home made baby food to provide for my little girls.)
Wouldn't you love to have complete control over the food that goes into your precious child, right from the start? No store bought food that you don't know how it was made or kept, just fresh homemade baby food and baby cereal from nutrient rich ingredients!
Nutribullet uses #8: Grind oats into flour
I never knew how nutrient lacking regular flour was until I started watching health documentaries, and actually started learning some common sense about nutrition.
Like, you shouldn't only look at the nutrition label, you should look at the ingredient list, and the vitamins and minerals that the food provides, too.
Regular flour isn't all that great for you, as I started to realize; having little kids and being responsible for providing them the nutrients they need in life; I didn't want to mess that up.
I want to give my girls the best, especially when it comes to what they are putting into their bodies to help them grow into healthy, strong, and independent little girls.
And, as much as I enjoyed eating cookies and breads made from all purpose flour when I was little; I wanted to make sure my girls were benefiting, not only from enjoying these baked goods, but also from the nutrients the baked goods can provide them.
I even ground up quinoa in my nutribullet to make quinoa flour. Now, that makes an amazing replacement for flour in blondies!! But, with cookies, breads, or muffins, I opt for oat flour!
Nutribullet uses #9: Grind flaxseeds
Flaxseeds are known for a few of their super-food-like health benefits. From being high in omega-3's to helping people lose weight from the high fiber content.
However, you can't benefit from flaxseeds when they're whole; they need to be ground into flaxmeal, first. The nutribullet, unlike a regular blender, has the power to grind these seeds up and make them digestible, so you can actually benefit from them!
Flaxmeal is also used by vegans, or people trying to avoid the high cholesterol and fat from eggs, to make flax eggs to use in baked goods.
So, combine this with the oat flour and other healthy baking ingredients, and you'll be eating super-powered, and delicious, baked goods. Something every mom needs; making it easier to get the nutrients our kids need into them, and making it more delicious for us to eat healthy! It's a win-win!
Nutribullet uses #10: Grinds Coffee
And, of course, if the nutribullet can grind oats and flaxseeds into a flour like consistency, then it can grind coffee! No need to have small kitchen appliances that only have one use to them!
A powerful little machine
So, you see, a nutribullet has many more functions than it was probably even meant to have. It helps us, as moms,  feed our children from the day they start eating food, til the day they leave our home.
It helps us eat better and have more energy.
There are so many things we can make with this little machine! I don't know what I did before I had one. Then again, I didn't eat as well back then!
I'm sure I'm missing something in this list of what a nutribullet can do or make, so please leave a comment if you can think of anything else! Don't forget to pin this for later and share!
A nutribullet was a game changer for me when it came to being healthier!
You can go get one for yourself here!