*Disclosure: some links may contain affiliate links (meaning if you end up purchasing something when you click on the link then I may get a commission on it, with no extra cost to you, of course). For more information on what this means, visit my disclosure page.
15 AWESOME Vegan Dishes for Thanksgiving; Picky Eater Approved!
Are you vegan, or curious what vegans can eat on a day celebrated by eating turkeys?
Well, just to let you know, in 2016 there were 45 million turkeys killed for thanksgiving. Can you believe that? It's the real number; it may be slightly estimated, but a simple google search will prove that I'm not making it up!
Us vegans; we don't contribute to that number.
This can make some family members frustrated and racking their brains on what they should serve us at Thanksgiving.
But, in all honesty, it's quite simple. Many things we eat on Thanksgiving are the same as non-vegans; take it from someone who became a vegetarian at age 7.
And again, this is a day of thankfulness; don't get caught up on what we can't eat, there are so many options for what we can eat.
To make it a bit more simple and lay out some vegan Thanksgiving dishes for you; I've compiled a list of meal ideas and side dishes.
(That I'd like to bet are even more delicious than your 'non-vegan' or traditional Thanksgiving dishes.)
I hope this helps clear a few things up and makes it easier for you to eat, or prepare food, for Thanksgiving. Because, this holiday is mostly about food, you know.
And, don't be scared, I'm only adding 'normal' food to the list, or vegan versions of 'normal' Thanksgiving foods.
Only dishes that you're children won't say 'eww, gross' to, will be on the list below. This way they are safe enough to bring to your own Thanksgiving dinner without getting too many people rolling their eyes at you. Plus, you won't have to go to a special health food store to buy the ingredients. (Nothing worse than finding a recipe and then realizing you don't even know what half the ingredients are; or worse, not even knowing where to go to buy them!)
If you need help with teaching thanks to the children you know, head over to 8 Ways to Teach Your Children to be Thankful.
Meals
Sure, omnivores have their turkey or ham, and to be honest, I don't even really know what other main dishes omnivores eat at Thanksgiving anymore.
One thing I can tell you is that vegans have just as many, if not more, delicious options to choose from. Below are a few that I'll be making (and probably attempting to freeze) for Thanksgiving. We're going to be eating these for days, if not weeks after, as I'm making a homemade Thanksgiving feast for just my family this year. (This includes myself, husband, and two little girls. We, unfortunately, can't make it back east for the holidays this year.)
My favorite recipe for vegan mac and cheese is called Vegan Cauliflower Mac and Cheese from Vegan Insanity. I've been loving this recipe for almost 2 years now!
I've never even had a pot pie before I became vegan. Honestly, I always though they sounded gross. This recipe has changed my mind about that!!
There are a ton of ways to eat stuffed squash for Thanksgiving, and you can use pretty much any kind of squash. This recipe makes a sweet and savory meal that you'll want to include in your Thanksgiving feast (and your meal plan at least once every month through out the year)!
A veganized traditional Thanksgiving dish; this dish looks soo good with the breadcrumb topping. A must have for this year's Thanksgiving table!!
I found this gem of a recipe Mom's Sweet Potato Casserole Made Gluten-Free and Vegan that takes a childhood favorite comfort food and turns it into a healthier vegan version. With how sweet this recipe is, I wasn't quite sure whether to include it in with the main dishes or desserts; let's count it as a main dish so we can eat more of it!!
Sides
Side dishes were my 'go to's' when I was a child and decided to be a vegetarian.
Sides were basically all I could eat; they were the only thing at my families Thanksgiving that didn't have some type of meat in them, well, besides the desserts.
My favorites growing up were my aunt's amazing homemade applesauce (that I for some reason never asked the recipe for), cranberry sauce, and my mom's pumpkin bread. Even my mom knew that these three things would always make it to my plate!
Even though I don't have my aunt's amazing recipe for the applesauce she makes every Thanksgiving, I do have my own amazing recipe for this classic side dish. Try it here.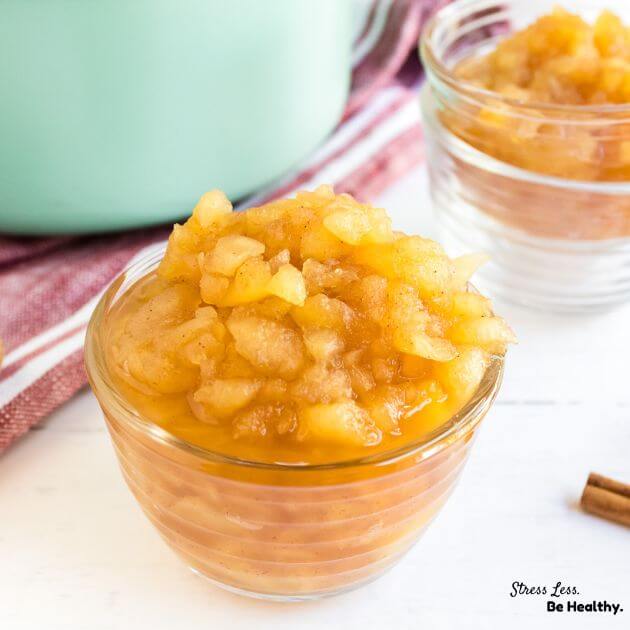 Cranberry sauce always has it's place on the Thanksgiving table; right in front of me! I have found a recipe for this, but with all of the other dishes to make; sometimes it's just easier to buy this one. Luckily, cranberry sauce is vegan, even when bought in a can from the store, or even on Amazon.
Sweet Potatoes
Whether you add a little brown sugar or maple syrup to them, or not, is up to you; but when I do my 5 year old can't get enough! You also have the option of having baked sweet potato (stuffed or not stuffed) or mashed sweet potatoes!
Dinner Rolls or Biscuits
My favorite recipe that requires basic dough is Vegan Crazy Dough. Once you make the dough you can add spices or whatever else you'd like to it. Which is exactly what I do. I love to add some garlic and sea salt to this bread. But, for rolls and biscuits; just form and bake, nothing needs to be added.
I used to love my mom's pumpkin bread whenever she made it. I never knew how much sugar and butter went into it until I started making it myself, or attempting to. Her version also contained eggs; not very vegan friendly. So, I took on the challenge of creating my own vegan version of pumpkin bread. And, even my five year old (who is in a stage where she is convinced everything I make is disgusting) loves this…we split a whole loaf by ourselves (in a single day).
This recipe is a must try, it's called Autumn Roasted Veggies with Apples and Pecans and it is delicious!! Although, it is a mixture of fruits and veggies. But hey, it is certainly jazzed up enough for a Thanksgiving side; go ahead and give it a try!
Desserts
After loving the unhealthy version of apple crisp that my mom always made; I finally decided to make a healthy version that also happens to be vegan!!
Because who can have Thanksgiving without pumpkin pie?
This pumpkin cookie recipe was the one I grew up with that my mom always made, with a few tweaks to make it vegan (and a little healthier)!
Or, mini pecan pies cookies that are vegan. These are even better than making a whole pie. It's less messy, for the kids, and no worrying about having to cut yet, another full pie. These would even make it worth it to go out and buy the mini muffin tins I've been wanting, but haven't had a good enough excuse yet to buy. Now I have an awesome excuse!!
Enjoy your Thanksgiving Feast
Whether you have been vegan for years, just starting out, or simply preparing food for someone who is vegan; I hope these Thanksgiving dish ideas helped you out.
Some of the dishes I tried for the first time this year and fell in love with, others I've been making for over a year and my go-to's that I try to make at least once a month.
If you have any other vegan dishes for thanksgiving suggestions that are vegan, please include them in the comments and links would be appreciated as well, especially if you are the one who created it!!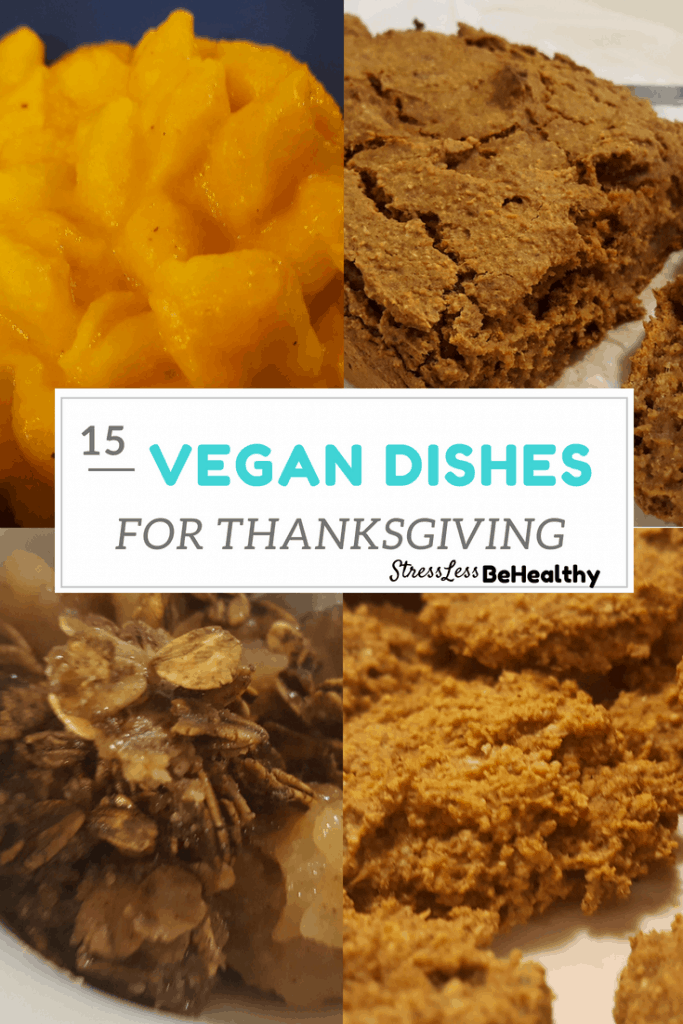 Related Posts:
9 Ways to Help You Avoid Overeating on Thanksgiving