*Disclosure: some links may contain affiliate links. For more information on what this means, visit my disclosure page.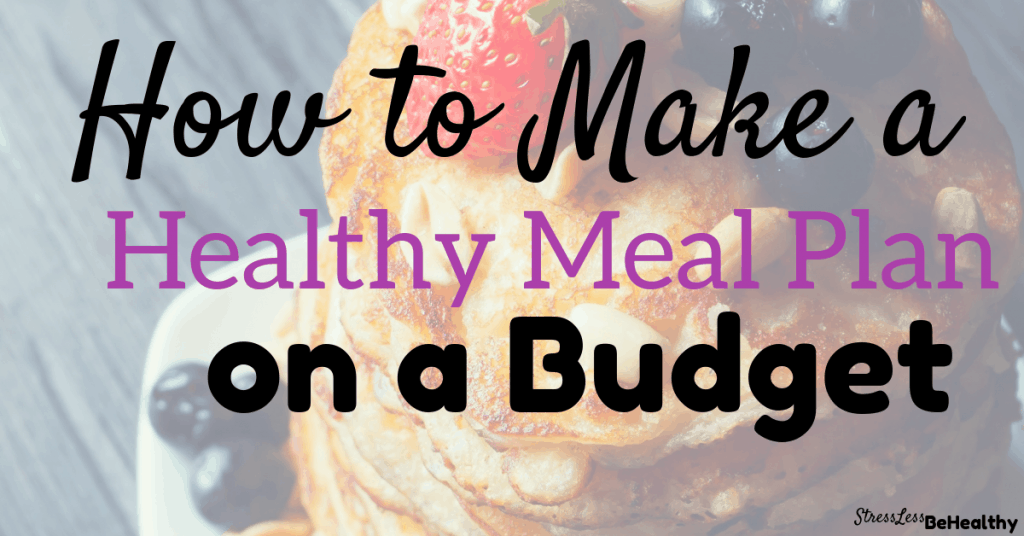 How to Make a Healthy Meal Plan on a Budget
When people think of creating a budget, they tend to think about the bills they have and things they enjoy spending money on; not on making a healthy meal plan on a budget.
Many people overlook the amount of money they spend on food. Which could end up being a thousand dollars or more if you're not careful; whether trying to eat healthy or not!
You may just say 'well, we have to eat' and leave it at that.
Not really thinking about how much you spend every month because it's such a necessity!
Or, maybe you just don't know how to make a meal plan on a budget, or honestly just don't want to know how much you are really spending on food!
But, thinking of spending money on food in this way is dangerous…food isn't as cheap as it used to be!!
I used to be a cashier at a grocery store; I know how much some people spent on food weekly. And that was 5 years ago, prices have only increased since then!!
I knew those with kids spent way more on food than those who lived alone; by a lot!
Yet, it's us people with kids who may want to eat better or at least feed their kids healthy food and spend less on food. But, how?
Well, there's some obvious things to do, like stop eating out. But, other than that; MEAL PLAN!
---
**Disclaimer: I am not a registered dietitian or a professional nutritionist. I simply believe in eating well for people of all ages, and I believe that a whole foods plant based diet is eating well, whereas processed foods are not.
---
I don't know about you, but I can't afford to spend $500+ on food every month, even with a family of 4.
According to the USDA back in 2013 (which was also around the time I quit my job as a cashier) the average family of 4 spent between ~$150 and ~$300 a week on groceries ₍₁₎. And, that was 5 years ago! Prices have gone up since then, even if you haven't noticed it. Even in the past year, prices on somethings have gone up. I used to get my 5 year old the individual nutella snacks when we got groceries. They were only a dollar, but about 8 months ago they increased to $1.50! Therefore, I stopped buying them.
So, if you're concerned with setting a budget, and staying in that budget while food prices continue to sky rocket; keep reading for some ways to save money on food!!
You'll need them!
I'll guide you each step of the way and provide helpful tips. What I can't do, is actually make you do it. (Or, make you follow through with the meal plan, which is a struggle all in itself.)
But, the website you're currently reading from right now has been featured as one of the best meal planning blogs out there (see here), so you're in good hands with learning how to make a healthy meal plan on a budget here!
Below you can also find some helpful printables for meal planning that'll make it easier on you, get them here!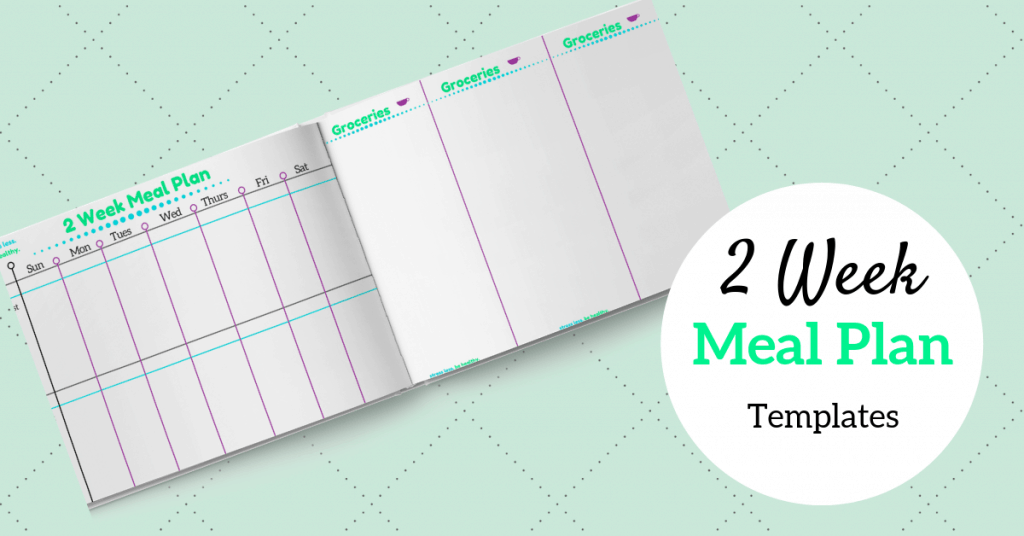 ---
Related Posts:
---
Let's Get Started on Making a Healthy Meal Plan on a Budget
Step 1 for Making a Healthy Meal Plan on a Budget: Work out your food budget
Yes, I said food budget, not groceries.
Because some people will create a budget for their weekly grocery trip and then completely forget about it when they go out to eat. Like my husband, who will go get fast food on his lunch, or spend $10 on prepared food at the grocery store, after I tell him how much we can spend on food for the month. (If you couldn't guess, I'm the one who handles finances in our home. If I let my husband do it then we'd be living on the street.)
So, make sure everyone in your home who has access to money understands the budget and that it is for all the food that is bought. Otherwise, you're going to go way over; a $10 meal for one person, or $20 on food out for the whole family is going to hurt if your budget is $100 or less a week.
But, to set the budget; there's a couple different ways you can do it, and it'll depend on the amount of money you have to play around with for your budget.
If you're like me and are living paycheck to paycheck, then you'll want to budget like I do.
Figure out your average monthly income (estimate low)
Subtract all your monthly bills (estimate high)
Subtract what you spend on gas each month and other necessities (I'm talking things like toilet paper and toothpaste)
The leftover money for the month can be your monthly budget for food (if you feel this number is too high, you can always lower it; save the rest, or pay off some debt so you don't have to live paycheck to paycheck!)
Divide your monthly food budget by 4 to get how much you can spend weekly on food
---
If you want more in depth instructions on how to budget when living paycheck to paycheck; read How to Budget (When You Have No Money) I even explain how we're able to afford all the small purchases my husband has to make, when, from the outside looking in, it looks like we'd never be able to afford them!
---
If you have more money to play around with, there's a better solution to finding your budget; one that will be a little easier to stick with and more realistic with the rising prices of food!
Go through your receipts from grocery stores and from when you eat out (or go through bank statements)
Find the average you spend each week, or each month; use this as your base for setting a budget
Depending on your goal for your budget, you may need to adjust this amount
(Many people want to lower the amount they spend, because they looked at how much they're spending and are shocked by the amount they spend! Try lowering it by ~$25 each week until you get to a reasonable budget for you and your family. Since everyone's budget is going to be a little different, and since we all don't eat the same food; we can't all be expected to have the same budget.)
Once you figured out your budget, move on to the next step.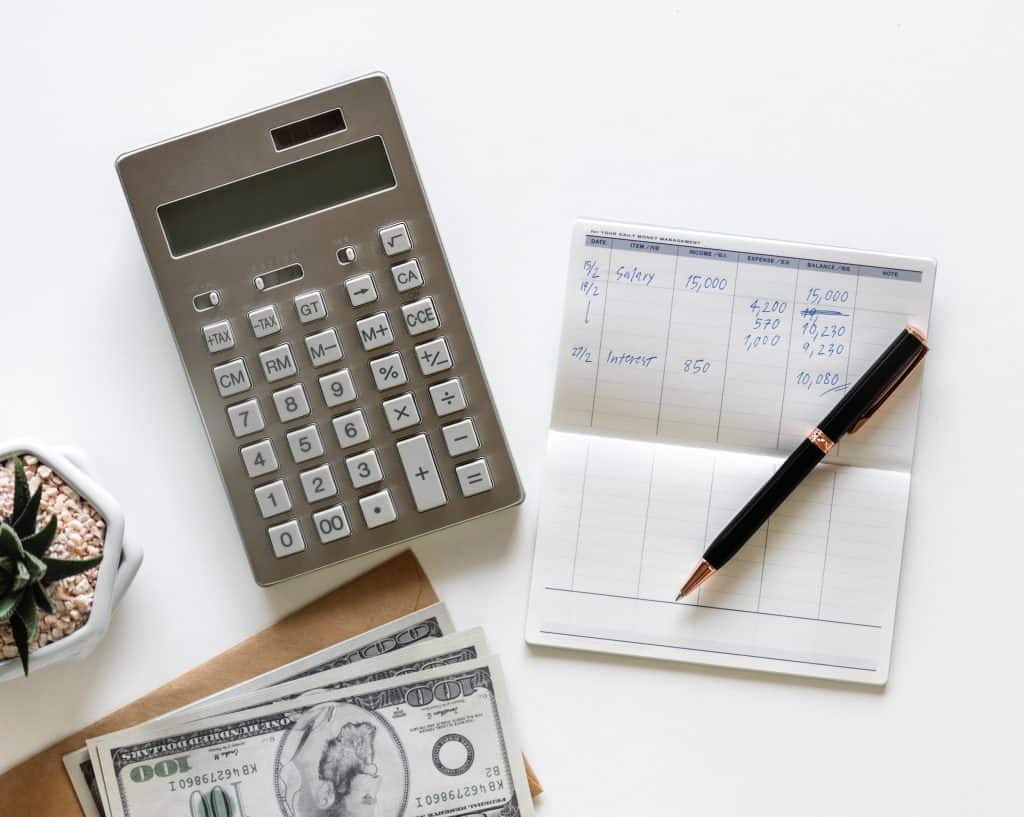 Step 2 for Making a Healthy Meal Plan on a Budget: What are your Food Necessities?
What food do you have to have in your home at all times?
For my family, we need coffee creamer, coffee, soy milk, bananas, apples, peanut butter, frozen fruit, and frozen veggies. And, besides the frozen food and coffee, we need to purchase the other items once a week.
(Yes, we go through a whole jar of peanut butter a week; the 40oz jar. Update: We can get a 5 pound jar to last us 3 weeks now and is only $6.50, so much cheaper to buy in bulk!!)
These are the things that we can't live without and are always on our grocery list, budget or not.
I'm sure your list of absolutes are different than mine.
So, go find out!
Ask others in your home if you need to.
If you know you always have to have bread, pasta, or veggies for salads stocked at all times, write them on the list.
Then, find out how often they need to be bought.
Some items will need to be bought every week, other items may last 2 or 4 weeks, maybe even longer.
If you're not sure how long they last; write down the date the next time you buy them. This way you can budget in the more expensive items (like the 64oz bag of frozen fruit I get for smoothies), and not go over budget. (Either by saving a few dollars each week for the item, or by planning cheaper meals the week you need to get the more expensive monthly item.)
Figure out what you need and how much they cost before moving onto the next step.
---
---
Step 3 for Making a Healthy Meal Plan on a Budget: Find out what meals you want to eat for the next week or two!
Go on pinterest, look in your cookbooks that are collecting dust, or ask your family for their suggestions.
Check out some new fun, or old and loved, recipes and see which ones have ingredients that you may already have.
Or, if you don't have any of the ingredients; find out how much they'll cost.
You'll need enough meals to fill out your meal planner. If you have a tight budget, this needs to be considered when you're planning meals. Sometimes having a certain type of food all week is cheaper than doing a different kind of meal each night. Or, eat leftovers from dinner the night before, for lunch the next day!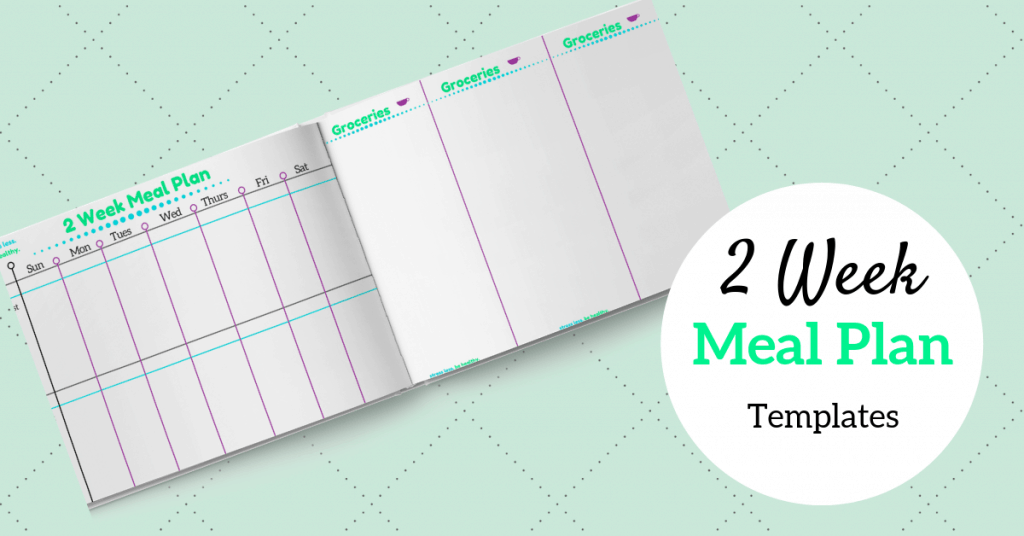 I know other people may tell you to have a taco Tuesday, Italian food on another day, Chinese food on another, and so on.
But, with being on a budget, is that even realistic?
How many of those meals have ingredients in common?
How about you have all Mexican food one week, Italian the next, and so on. That way, if you have extra ingredients, you can use it in another recipe later that week; no waste.
For example, if you chopped up tomatoes for your pizza on Monday, you could use them the next night in your pasta, salad, or veggie lasagna.
If you've been able to find a enough recipes that you and your family will enjoy; it's time to move onto the next step. Which is the best step if you like scheduling!!
Keep this current step in mind, though, when you and your family try new dishes and keep a running list of food you like. If you need a place to write them down; go ahead and print out my meal planning templates!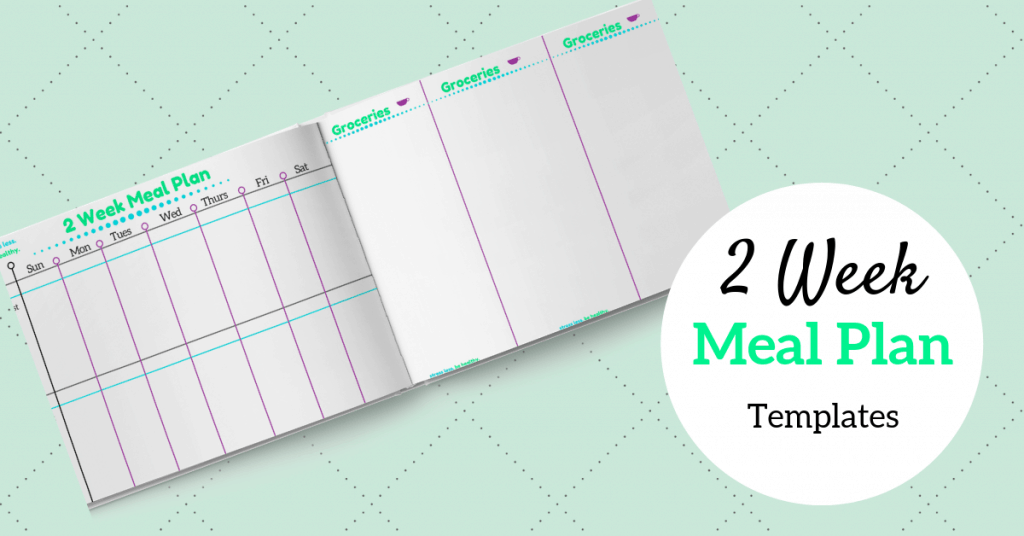 Step 4 for Making a Healthy Meal Plan on a Budget: Schedule your Meals (in pencil)
Once you have your meals picked and recipes at hand; fill out your meal plan for the next week or 2 in a way that makes sense and prevents waste. No one likes spending money on food for it to just go waste!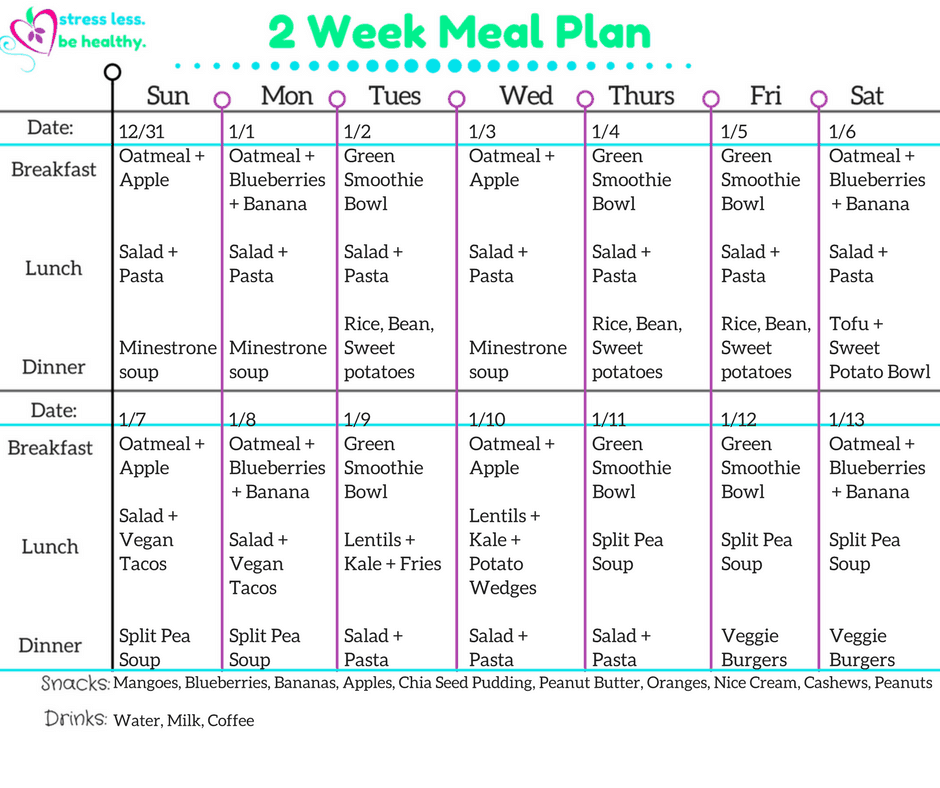 You can see above what my meal plan looked like at the beginning of the year.
That's for a family of four, of course the portions could always be changed to accommodate for more or less! And, at the time, I didn't know how much soup the minestrone soup recipe was going to make; it was a lot!
That's why it's good to choose some meals with ingredients that don't go bad within a week or two; ingredients that are shelf stable.
On the days I didn't have the minestrone soup scheduled for dinner, I replaced the pasta for lunch with the soup. Easy enough, now I still have pasta in my cupboard for another week!
If you're unsure if you and your family will like one of the meals, or if you're unsure how much the recipe will actually make; give your schedule some wiggle room.
Have back up meals with ingredients that won't go bad. Or, if you do end up with too many perishables that you can't get to with meals that week; try freezing them, or making some snacks out of them. Try smoothies or juicing if you have extra fruits and veggies!
Also, don't forget about snacks and drinks, especially if you have kids!
And, remember, plans don't always go as they should; don't be afraid to move meals around when something comes up.
It's not set in stone, and as moms, it's sometimes hard to come up with the energy to make an extravagant meal, even when planned. Have some easy meals in the mix for those particularly hard days!
When you're set with your meal plan and are happy with how it looks, head on to step 5.
Step 5 for Making a Healthy Meal Plan on a Budget: Make your grocery list!
Consider what you already have in your cupboards, fridge, and freezer (if you subscribed to get my meal planner above, you'll also get a cute printable for writing down what you have in each of these places and a place to write down your grocery list for 3 weeks!).
Then estimate how much everything, that you don't already have at home, that you need for your planned meals and snacks, will cost.
Is it within your budget? If so, great!!
If not; you have a little bit of editing to do with your meal plan.
This is why you wrote your meal plan in pencil! Or, at least I hope you did. If not, then you may have to rewrite it, or not mind things being crossed off and changed!
If you need to edit it; you'll want to see if you have any obviously expensive meals you can replace with cheaper meals, or even swapping out some of the ingredients; so it's not so expensive.
[pullquote width="700″ float="center"]Don't be afraid to buy store brand items, they can be up to a dollar or so cheaper than name brand. Don't be a brand snob!![/pullquote]
Do you have a lot of dishes with beans and veggies planned for the week; use any leftovers to make a soup one night.
Or, even doubling your dinner recipe to provide lunch for the next day; this can be cheaper than making two different meals, or worse, eating out!
When you're done editing your meal plan to fit within your budget you can move onto the next step.
Step 6 for Making a Healthy Meal Plan on a Budget: Go grocery shopping
If you really want to stay in your budget, you may want to go alone, too!
I know when my family goes with me grocery shopping, we never stay in our budget.
There's too many people looking at all the food and the ads in the store.
It just doesn't work!
I'll have a nice neat grocery list with everything I need, and then my husband will say that he doesn't like sticking to a list and adds in about $40 worth of food! It's even worse when I ask him to pick up a few things at the store on his way home from work. I'll ask for things that cost about $10 altogether, and he'll come home and had spent $35. It's a struggle sometimes to stay in budget!
So, my advice is to go alone, on a full stomach, and with a good list, and don't stray from the list.
When I was the working parent (and worked 3pm to midnight), I'd always get groceries after work by myself and always stay within budget! (It's so peaceful getting groceries when hardly anyone else is in the store!)
Also, don't forget to download the Ibotta app on your phone; it'll give you cash back depending on what you buy! Their offers change, but they range anywhere from bananas to name brand food to diapers! My first month using Ibotta I got $26 cash back, no joke! (Update: I'm up to ~$130 now!)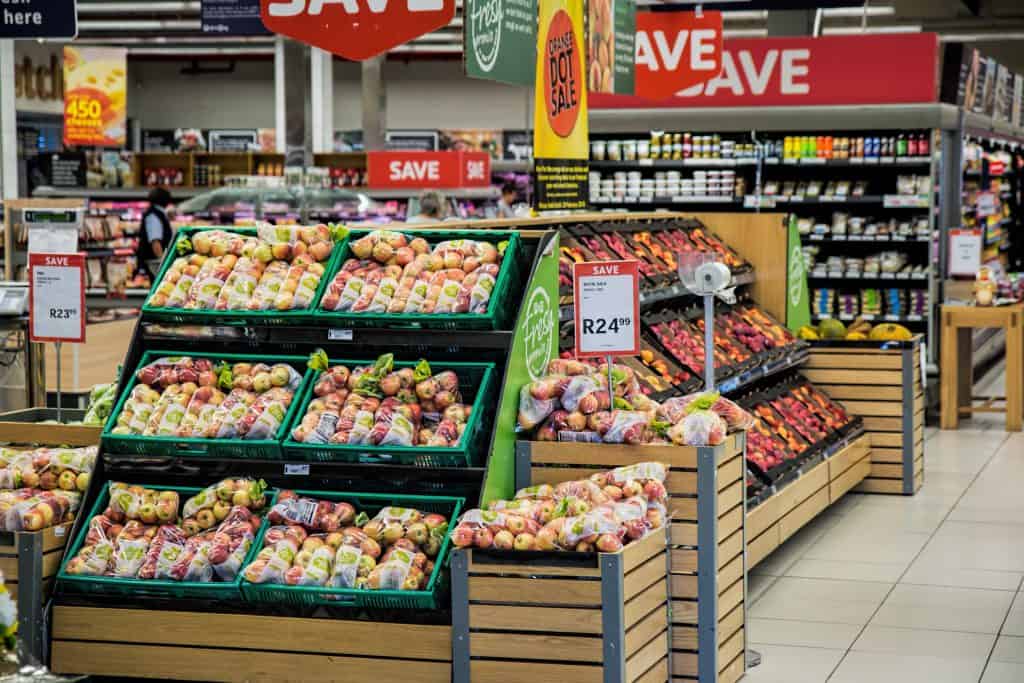 Step 7 for Making a Healthy Meal Plan on a Budget: Meal prep
Believe it or not, this can actually be one of the toughest steps of all!
But, don't worry, it's totally worth it; you can even recruit your kids, if they're old enough.
My girls love helping me in the kitchen. They even sometimes get mad at me if I make something without them; and they're 5 and 2!
And, you know what?
Anyone can plan to do well on a budget. But, to go through with it and make it work; that's another story!
And with food, part of making your budget work is eating what you actually plan and having it ready for you and your family so you don't hear the headache inducing question of "what's for dinner?"
If you skip this step you may be tempted to eat out, grab some fast food, or make another stop at the grocery store for convenience foods; like a frozen pizza. Simply because it's easier!
This is what we're trying to avoid here!
So, go through those recipes you have planned and see what you can prep ahead of time. Are you making a soup that needs chopped veggies? Need to cook some dried beans for chili later in the week?
Spend an hour or so when you come home from grocery shopping and prep all the food you can for the week.
This will prevent you from eating out because you don't feel like cooking, and it'll make sure the ingredients don't get used for something they're not intended for. I know from experience how frustrating it is when you plan a meal, go to make it, and realize someone else in the home used one of the key ingredients for something else.
Plus, if you suffer from the 'mom, I'm hungry' syndrome that kids have everyday between lunch and dinner; simply prep some snacks for your kids and show them where they are. I do this for my 5 year old and she loves it. It helps her feel more independent and lessons the stress for me.
---
To Sum up all the steps…
Step 1: Work out your food budget

Step 2: Figure out your Food Necessities

Step 3: Find out what meals you want to eat for the next week or two!

Step 4: Schedule your Meals (in pencil)

Step 5: Make your grocery list!

Step 6: Go grocery shopping

Step 7: Meal prep
I know meal planning isn't easy, and for some people it's not much fun, either (like for my husband who refuses to meal plan with me).
And, I know at first it can be overwhelming, but after a couple of meal planning sessions, you'll get better at it and won't mind it so much.
It may even start to bring you some relief, knowing that you're done with it and knowing what you and your family will be eating for the week.
I hope you found this step by step guide useful and find that it saves you money each and every week!!
Please share with friends and family!!
And, don't forget to grab your free 2 week meal plan printable to help you out with meal planning!!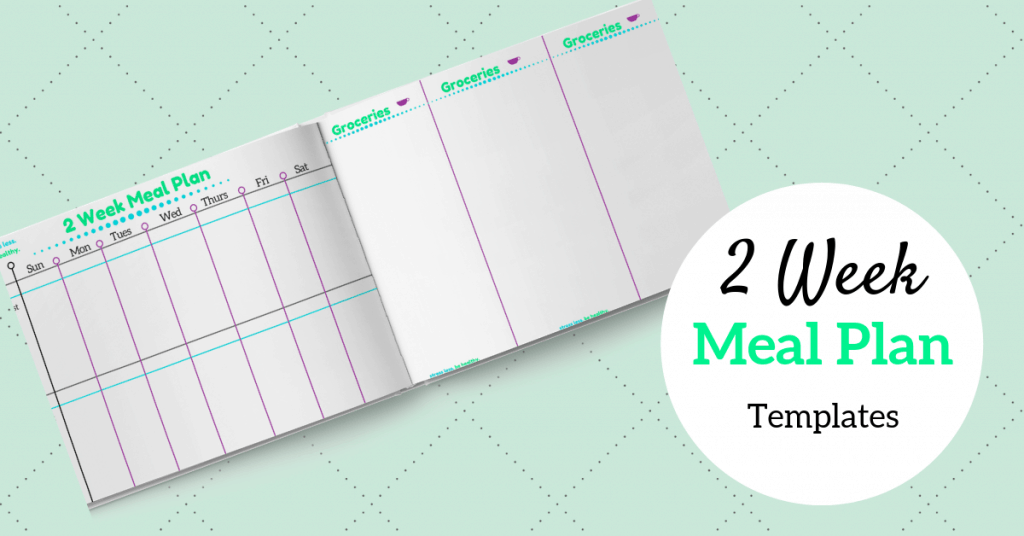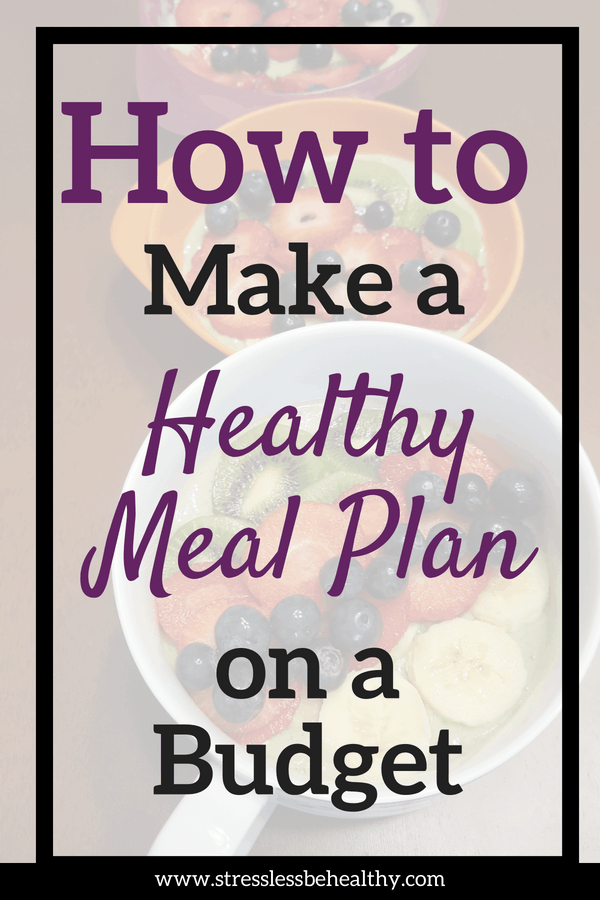 References:
Related Posts:
How to Conquer Your Healthy New Year's Resolution in 8 Easy Steps!!
8 Quick and Healthy Vegan Meal Ideas
---