*Disclosure: some links may contain affiliate links (meaning if you end up purchasing something when you click on the link then I may get a commission on it, with no extra cost to you, of course). For more information on what this means, visit my disclosure page.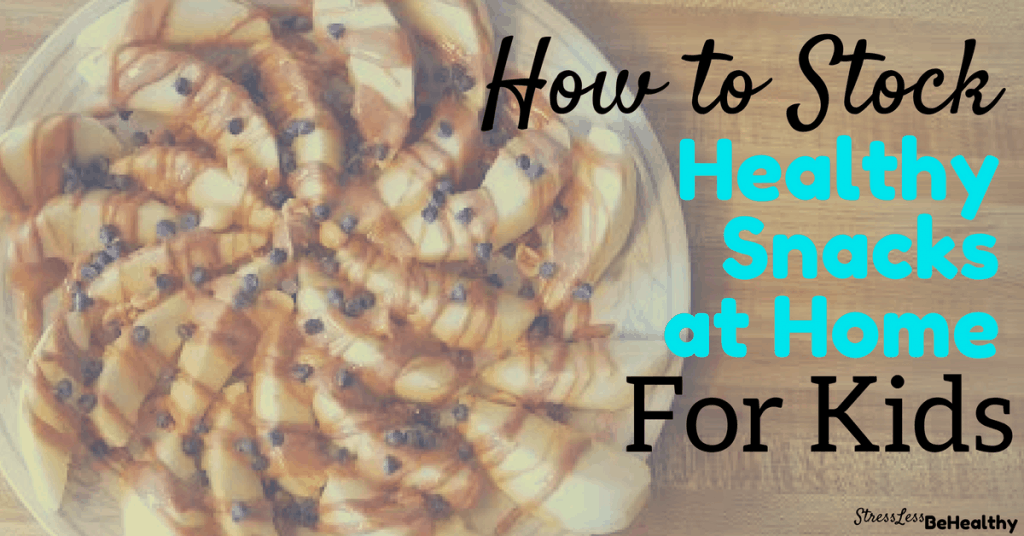 How to Stock Healthy Snacks at Home for Kids
Has your child ever said 'mom, I'm hungry' ?
If your child(ren) can talk, I'm going to assume they have; and probably at the oddest times of the day, too.
My girls have even been signing the word 'eat' since before they could talk. It's one of their first needs after they're born.
Sometimes it'll seem like we can never fill them up! They'll eat, and eat, and eat some more.
As moms, we want to make sure they are eating food that is good for them. Food with nutrients. Whole foods that will help them grow and be healthy!
How do we this, though, if they won't stop eating?
Some people may just tell you to buy snack foods for them at the store and call it a day. That's the easy way to do it.
Looking for simple after school snacks that aren't 'store bought' or heavily processed? Check out this post:

13 of the BEST After School Snacks for Kids
But, there's a few downsides to just buying pre-made snacks for our kids, even the healthy pre-made snacks.
For one, it can get expensive with our kids eating as much as they do; even for the junky, void of all nutrients types of snacks, it can be pricey.
Plus, those are the snacks that our kids literally get addicted to, from certain ingredients they contain, along with the high fat and high sugar contents. These junk food snacks are also the ones that promote (as in contribute to) obesity or other health issues. And, I'm pretty sure no parent wants that for their kids.
As for the healthier versions of premade snacks for kids, they still tend to have quite a bit of sugar in them. And, they're even more expensive, especially when labeled non-gmo or organic. (It actually costs them money to have those labels placed on their products; they have to make up that cost somewhere.)
So, let's get into how we can stock healthy snacks at home for our kids.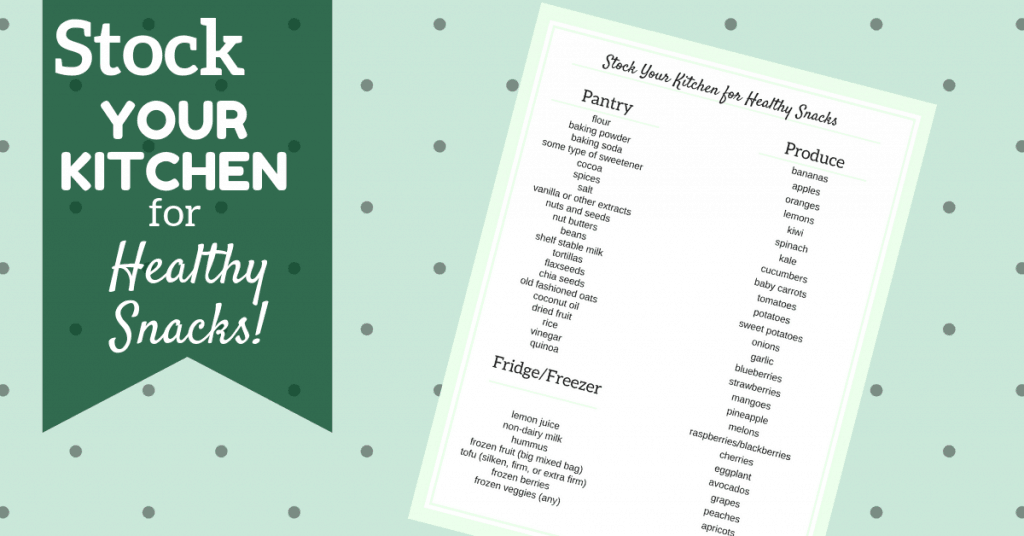 ---
Related Posts:
---
Want to Remember This or Save it for Later? Pin How to Stock Healthy Snacks at Home for Kids to your favorite Pinterest Board!!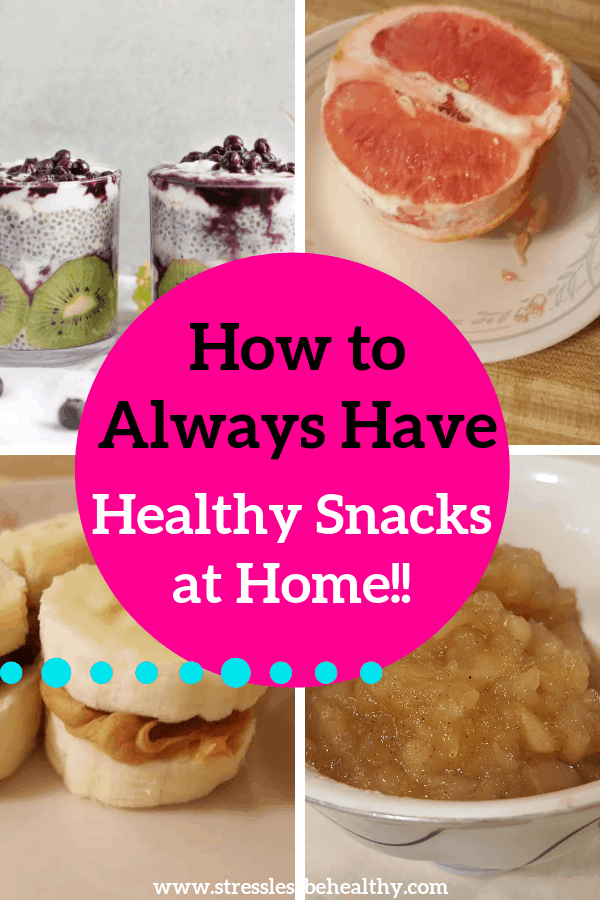 Simple Tips to Succeed in Keeping Healthy Snacks at Home
It can be hard to get started with stocking your kitchen with healthy snacks that your kids will actually eat.
I get that.
My oldest daughter is a very picky eater. There'll be times where she will refuse to eat what I make, and instead goes out to the kitchen and makes herself a sandwich. (She's 5…)
You may also have trouble with not even knowing where to start with keeping healthy snacks at home for your kids; that's where I come in!
I want to let you know a few things first, to help keep you motivated and provide you with a few simple tips.
First, it may take some time to catch on. As in, you may have to experiment with different snacks, recipes, and ingredients to find what works best in your home and for your kids.
Second, don't get discouraged when your hungry kids won't eat some of the healthy snacks you try to give them. It's best to start kids out young with giving them all healthy food and avoiding junk food. If you're starting with older kids, or picky eaters, it may take a few different tries to get them to actually want to eat what you're giving them; instead of unhealthy alternatives. They'll eventually realize that they don't feel as good after eating junk, as they do after eating food that is good for them!
A few more things to keep in mind:
some food has an acquired taste; just keep having them try it
try to pair a fruit or veggie with a protein or fat, to help keep them full longer
you shouldn't have to spend a ton of money
keep track of the food, or snacks, your kids tell you they like
get your kids involved
Get Your Kids Involved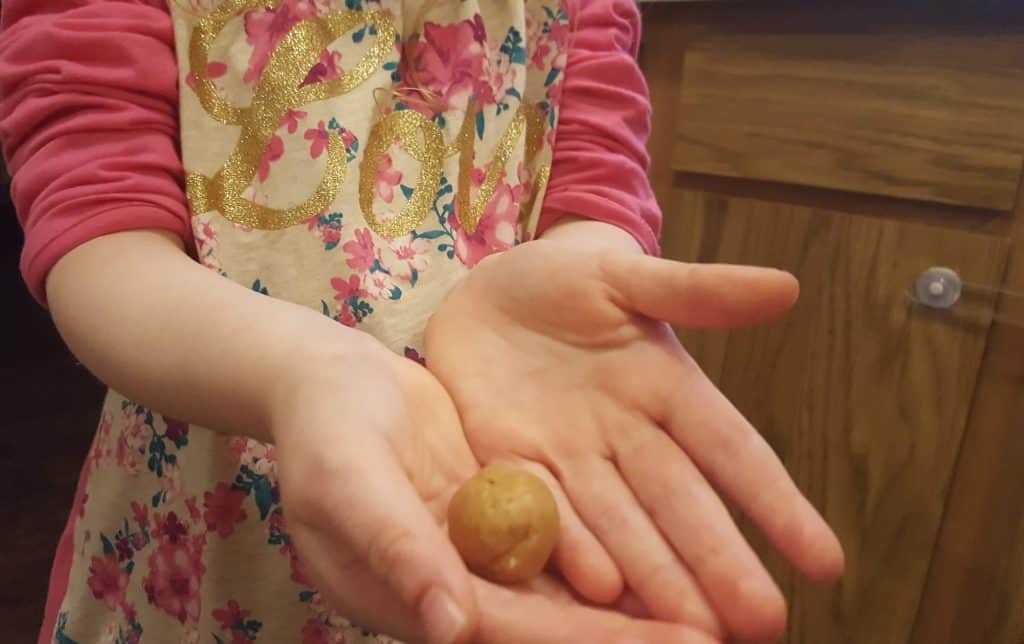 One of the easiest ways to get started with keeping healthy snacks at home for kids is by letting them help!
Depending on your childs age, there may be many things that they can do to help you make sure there are plenty of healthy snacks at home for them. Such as:
planning out what snacks they want for the week
help put healthy food in the carts at the store
choose which fruits or veggies they want in their smoothies for the week
check to see what ingredients you have, and which ones you'll need to get
help make the snacks
Allowing your child to help with some of these tasks will make them more eager to eat the healthy snacks, rather than the processed store bought snacks. This is especially true if they help make the snacks!
Plus, letting your child help you will also help them learn healthy eating habits that they will develop and keep their entire lives. So, take advantage of the time you spend with your child in the kitchen, or at the store, working on stocking healthy snacks for home.
A few things you can do to encourage healthy snacking (even with picky eaters):
teach them what food is healthy for them and which are not, and why
teach them what well known nutrient a certain food has (example: protein in peanut butter, or potassium in bananas)
explain to them why we need certain nutrients (example: protein for building strong muscle)
watch health documentaries together (just make sure you watch them first, they may not want to see how some animals are treated)
Just make sure you include them in this process; they will feel like they are more in control of what they eat, and therefore more likely to actually eat it. It's also never too early to start having them develop healthy habits for life!
What to look for
Alright, so you know a little more about why you should keep healthy snacks at home for kids, and how they can help you; but, what in the world do you stock your kitchen with?
Think simple!
The best thing keep in your home will be unprocessed, whole foods.
These can be fruits, veggies, baking ingredients, non-dairy milks, nuts & seeds, and more.
Basically, anything that doesn't have a nutrition label or ingredient list, or has a very small ingredient list. *Hint- you should know what everything on the ingredient list is, and how to pronounce it.
To make this easier on you, I'll let you know exactly what to stock in your kitchen.
Pantry Staples to stock for healthy snacks at home
This may differ depending on allergies, food intolerance's, and other circumstances. But, the basics you should try to have on hand are:
flour (preferably not all purpose or white, find another type that works for you- I like making my own oat flour, other people like coconut or almond flour)
baking powder
baking soda
some type of sweetener (such as agave, coconut sugar, dates, or maple syrup)
cocoa (or cacao, chocolate chips, cocoa nibs)
spices (like cinnamon and nutmeg for sweet snacks, garlic and cumin for savory snacks)
salt
vanilla or other extracts
nuts and seeds (peanuts, cashews, sunflower kernels, etc.)
nut butters (peanut butter, cashew butter, almond butter, etc.)
beans and lentils (to make hummus, and more: check out this chocolate chip cookie recipe with chickpeas!)
shelf stable milk (coconut milk, or other non-dairy milk)
tortillas
flaxseeds
chia seeds
old fashioned oats
coconut oil
dried fruit (raisins, cranberries, etc.)
rice
vinegar (or apple cider vinegar)
quinoa
Fridge and Freezer Staples to stock for healthy snacks at home:
lemon juice
non-dairy milk
hummus
frozen fruit (big bag of mixed fruit)
tofu (silken, firm, or extra firm)
frozen berries
frozen veggies (any, we love edamame, too!)
Fresh Produce to always have available:
bananas
apples
oranges
lemons
kiwi
spinach
kale
cucumbers
baby carrots
tomatoes
potatoes (including sweet potatoes)
onions
garlic
Other Produce to Consider, depending on the season:
blueberries
strawberries
mangoes
pineapple
melons
raspberries/blackberries
cherries
eggplant
avocados
grapes
peaches
apricots
plums
basically any fruit or veggie you can think of that's currently in season!
Please don't let these lists overwhelm you; it may take some time to start swapping out the unhealthy snack foods with the healthier plant-based ones. But, it will be in the best interest of yourself and your children.
Also, don't think of these lists as exhaustive lists, or items that you absolutely need to have. These are mere suggestions to start feeding your children healthy snacks at home.
What you keep in your kitchen will depend on quite a few variables. Such as allergies, food intolerance's, the time you have to prepare food, whether or not you meal prep, and even how creative you are in the kitchen!
Don't let these lists be the be all and end all, simply use them as a guide for healthier ingredients and healthier snacking for your kids.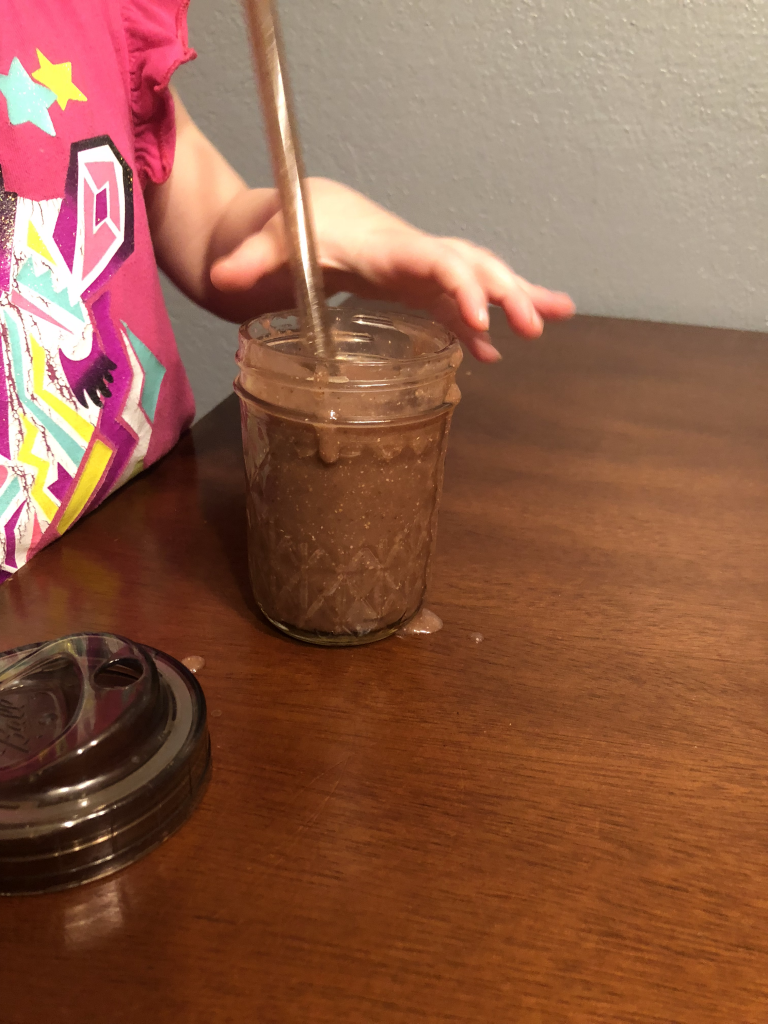 The Snacks We Provide Will Shape Their Habits
With the amount of food that our kids eat, it is super important to keep plenty of healthy snacks at home for kids.
The snacks they eat may end up being half of the food they eat in a day; don't let that half of their daily food intake be addictive junk food, like store bought cookies and chips.
Make sure to always have fresh produce and other healthy snacks and ingredients on hand for your kids to eat and get nourishment from.
It will be worth it. Plus, your kids will stop eating when they are full, unlike processed snack foods, which they will just keep eating til they're gone.
So, will it take a little more time each week to keep healthier snacks available for your kids at all time?
Yes.
But, it will be worth it to know that the food they are eating will help them grow up healthy and prevent health issues in their future.
Follow the guide above to help encourage your kids to develop healthy eating habits for their lives!
They deserve it.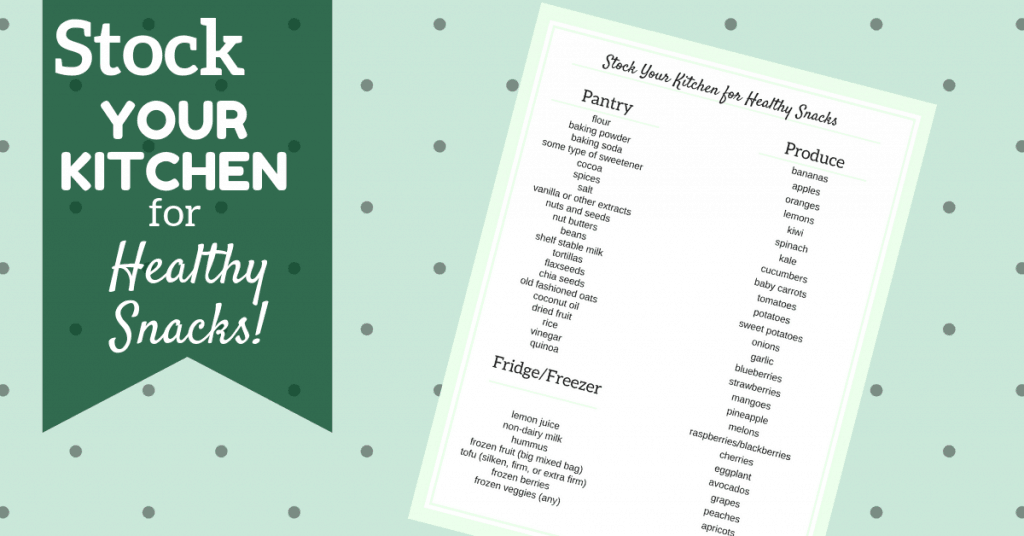 Don't Forget to Pin This Post For Safe Keeping!