*Disclosure: some links may contain affiliate links (meaning if you end up purchasing something when you click on the link then I may get a commission on it, with no extra cost to you, of course). For more information on what this means, visit my disclosure page.
26 Healthy Toddler Snack Recipes That Your Picky Eaters will Love
How hard is it for you to find enough healthy toddler snack recipes to keep your little one full til the next meal of the day?
If your little ones are anything like mine, I'm going to guess it's pretty difficult. Especially if you want the type of snacks for your toddler that will do more good for your child than just fill them up for the time being.
You know, the kind that have vitamins and minerals, maybe even some fiber and snacks with protein, but definitely 'good for you' ingredients.
If only 'normal' stores sold snacks like that, or if they weren't so expensive!
We all want the best for our little ones, and in my opinion, one of the best things we can do for them is feed them whole, nutritious foods, from day one. Well, maybe not day one. But, as soon as they start eating more than just baby food.
That's why I've gathered together the snack recipes below!
Because, it's hard to find those snacks made with 'good for you' nutrients, and you have enough to worry about with caring for your toddler! (Pssst….you might want to go make sure they aren't pulling all the toilet paper off the roll.)
---
Related Posts:
---
About the Healthy Toddler Snacks Below
There are some savory, some sweet, and even some copycats of store bought snacks below.
Like recipes for healthy (vegan/ gluten free/ allergy free/ grain free) goldfish crackers and cheez its. Thank goodness, right!
You'll also find snacks that are excellent for toddlers to dip in things, because we know they love to dip food (and usually make a bit of a mess).
Muffins, cookies, pudding, and even homemade ice cream! We can't blame them for having a sweet tooth, they probably got it from us anyways.
Some of the recipes below are mine, and many more are from others. So, they have been tested by my kids, others kids, and probably quite a few adults, as well!
What snacks are good for toddlers?
Toddlers don't eat a lot at once, so they tend to eat a lot of snacks. This means we need to make sure that their snacks are filling and wholesome.
Snacks with nutrients in them, not just something to hold them over for the time being.
Fun and Healthy snacks include:
whole grains
fruits
veggies
lean proteins
and are are plant based as possible!
Unhealthy snacks are usually the ones that:
are store bought (usually)
have refined white flour
have a lot of oil
have ingredients that lack nutrients
have too much sugar
etc.
Don't worry, it's not that hard to find healthy toddler snacks that will keep them full and give the the vitamins, minerals, protein, fiber, etc. that they need! Just take a look below!
Healthy Toddler Snack Ideas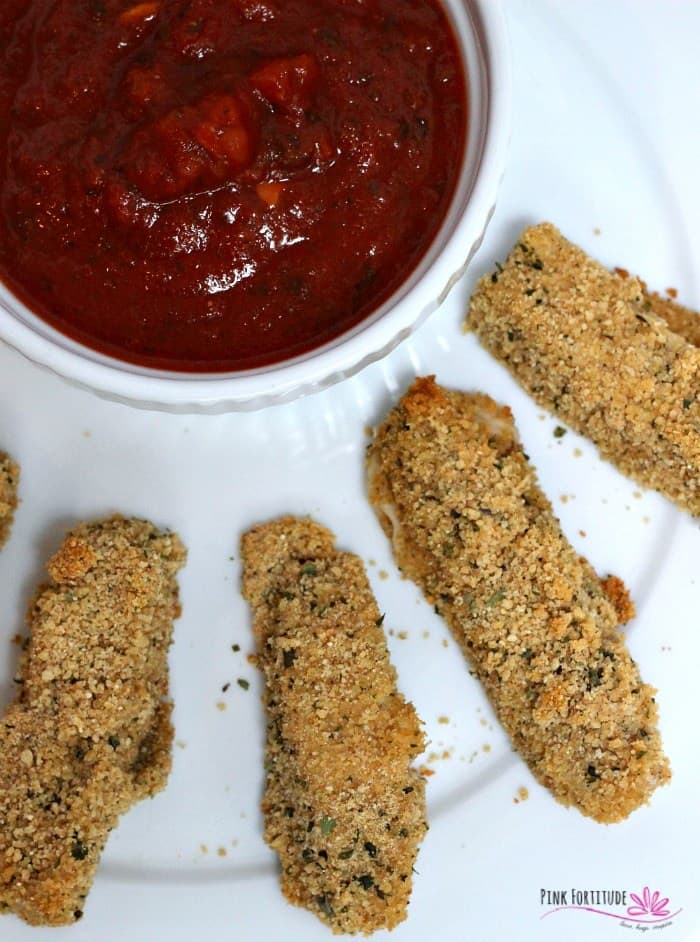 These, your little one will love! However, I wouldn't recommend it if you're just starting to go vegan (or haven't found a vegan cheese – either homemade or bought – that you like yet). This recipe also calls for an egg replacement; I always use flax eggs, 1 tablespoon flaxmeal (ground flaxseeds) mixed with 2 1/2 tablespoons of water.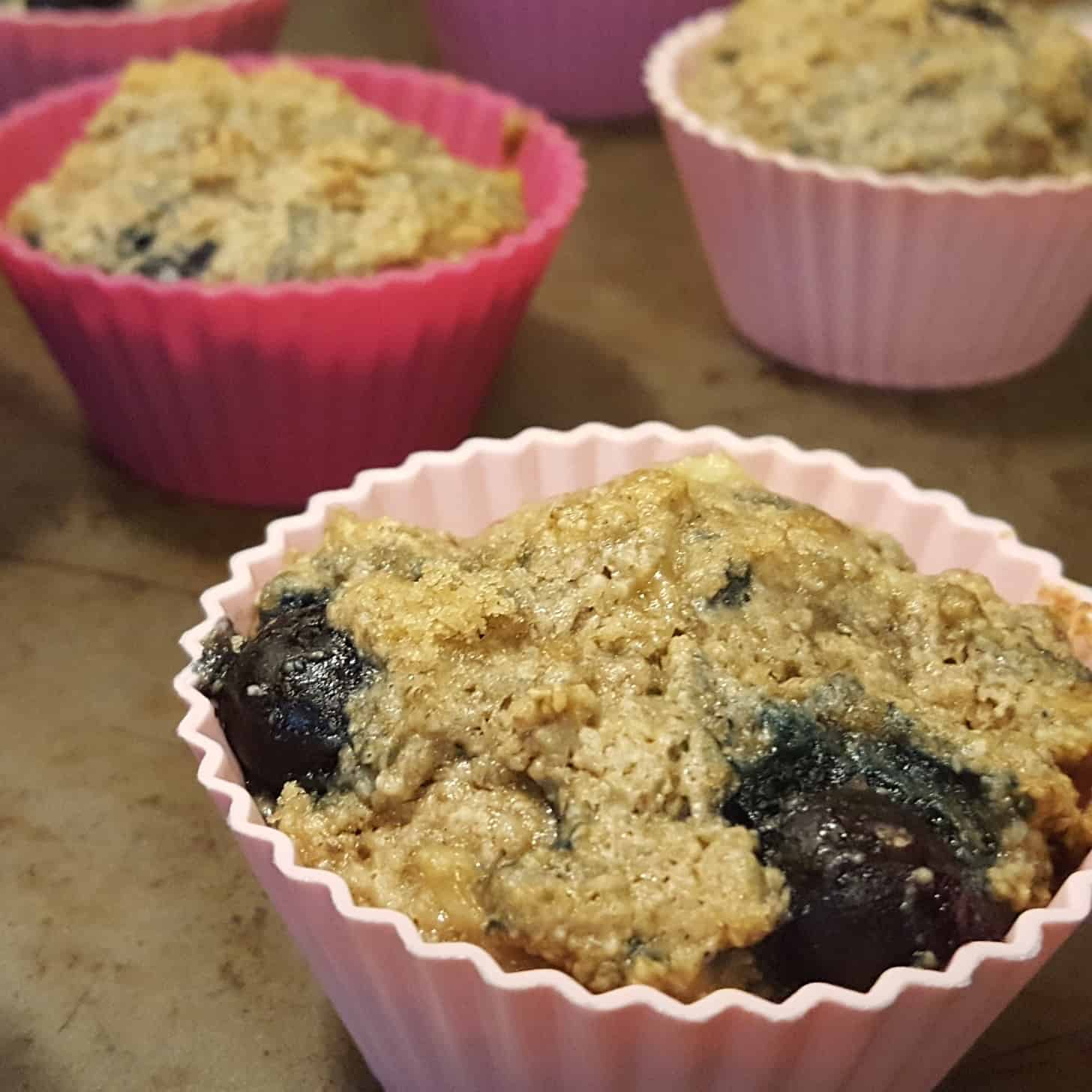 You can't go wrong with blueberry muffins and toddlers, unless of course if they are allergic to blueberries. This recipe has a secret ingredient to help keep them moist and delicious. A must, to add to your recipe book and make every once in awhile as a special treat!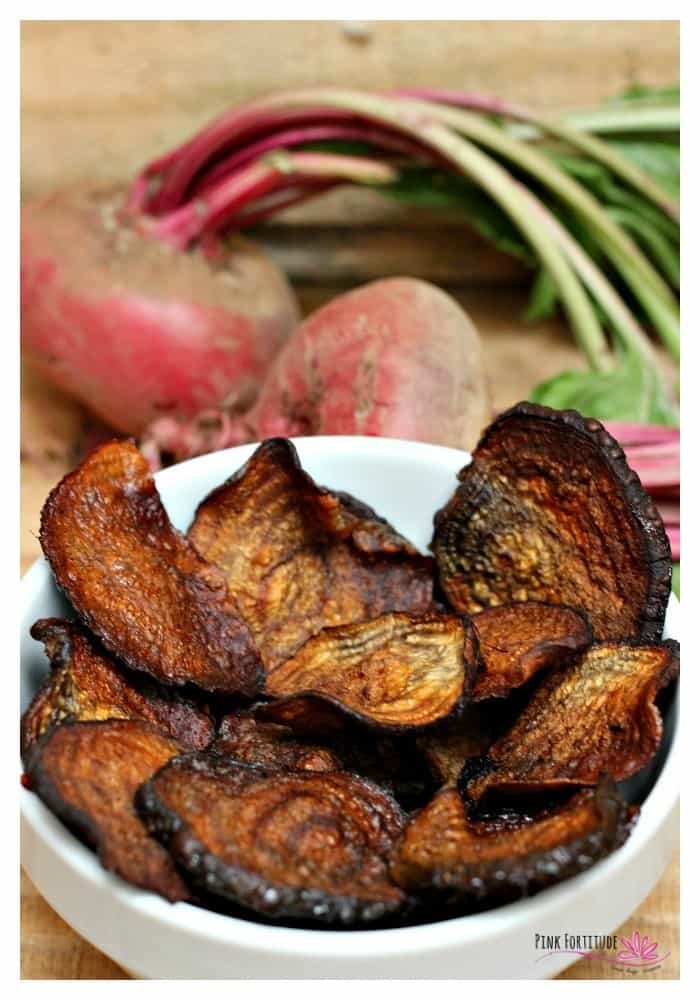 If you tell your toddler what these are, and have been influenced by others to think beets are gross, then these may not be a favorite at first. But, if they have no prior encounters with beets, or likes the pretty pinkish color, then these will be an immediate hit with them.
Looking for a healthy vegan energy bites recipe? Try out this easy no bake energy bites recipe for yourself and kids as a healthy snack; with peanut butter, oatmeal, and chocolate to help with your sweet tooth!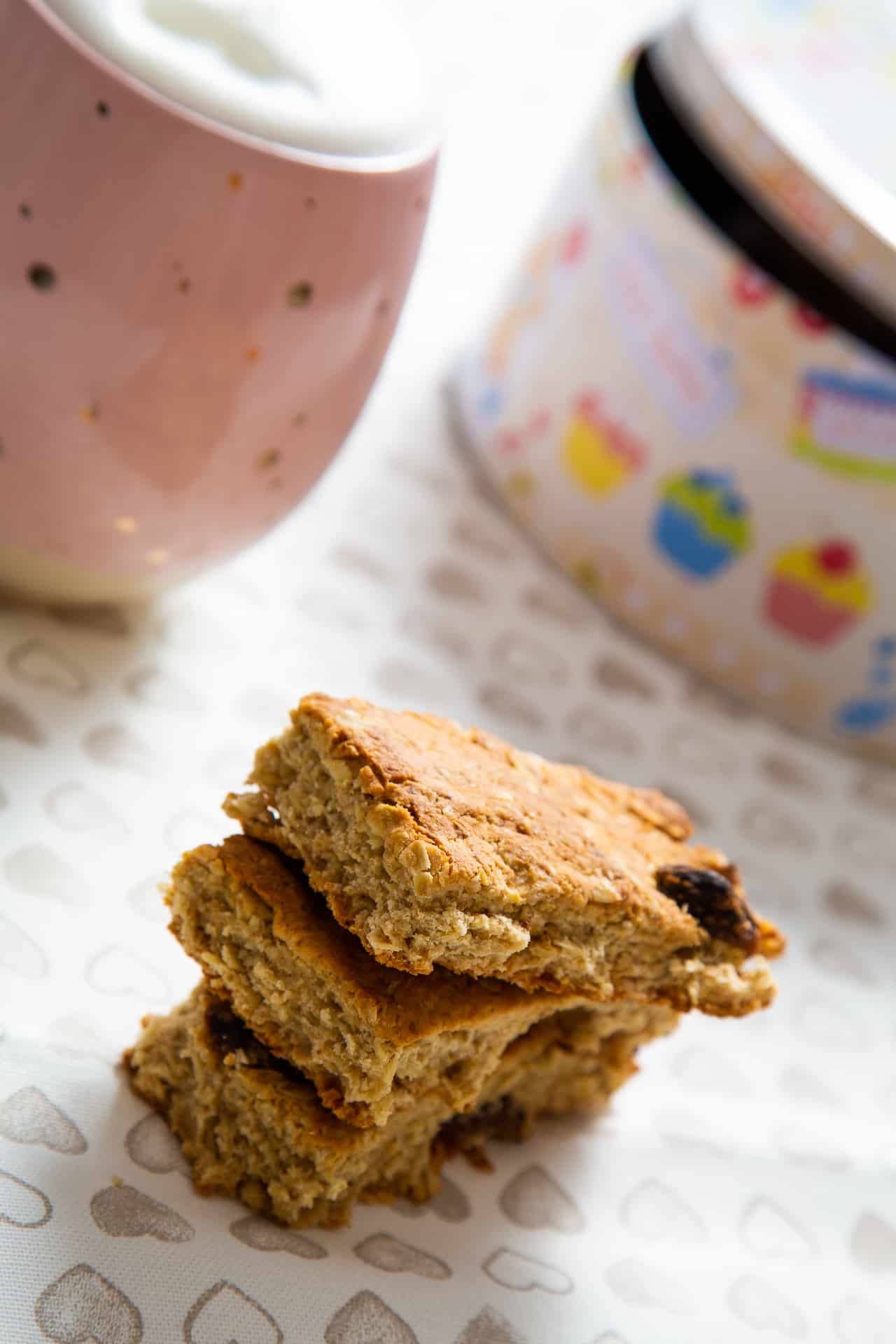 This super simple sweet potato fries recipe has been one of my oldest daughters favorites since she was about a year old! Now myself and 2 girls love devouring a whole tray of these in one sitting. They are sweet and have plenty of healthy nutrients in them, so I don't feel bad when we eat a whole tray of them in one sitting.
If your child loves ice cream, but you don't want to keep buying it. Because, you know, vegan ice cream can be quite pricey, and processed. Opt to make it at home with whole ingredients, your child could even choose the flavor! Check out 6 different (toddler approved) vegan ice cream recipes here! (Works best if you use a food processor to make, just a tip from my experience.)
Or click on the picture above for the Vegan Berry Ice Cream Recipes!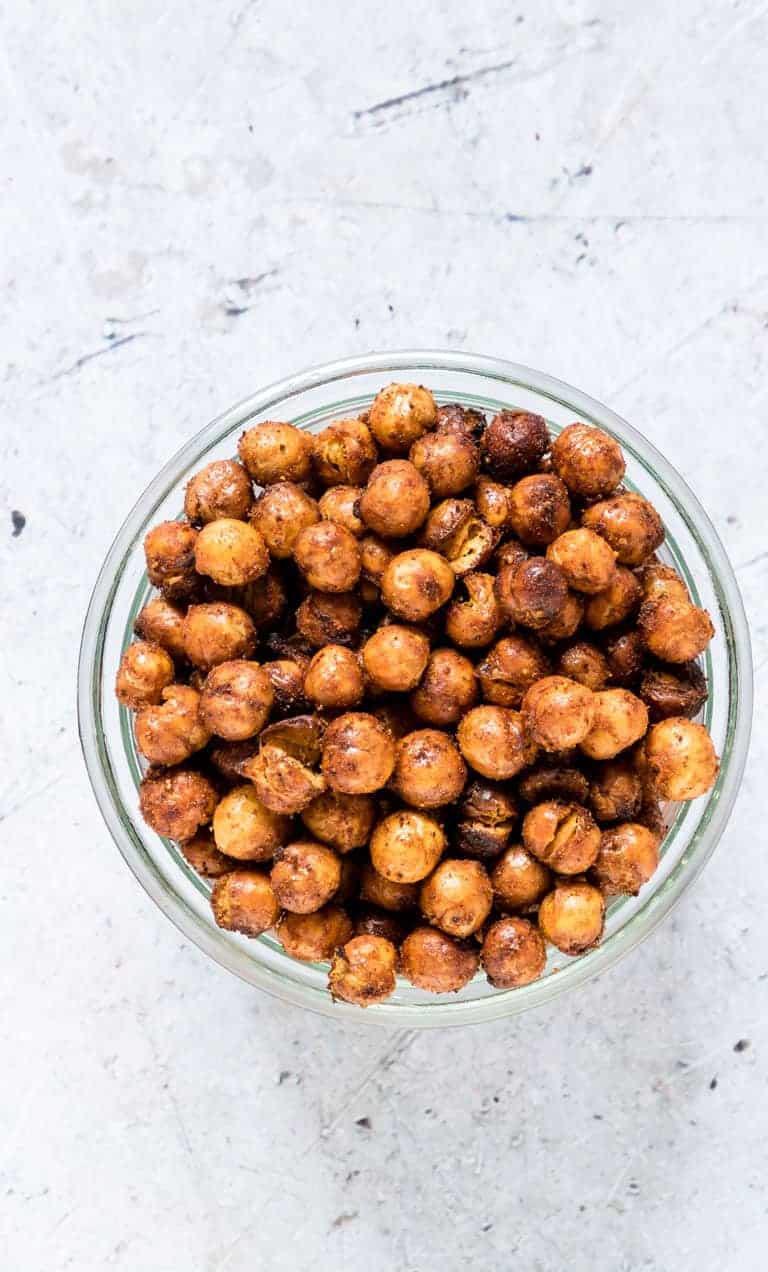 If your little prefers savory, instead of sweet, snacks, check out this crunchy chickpeas recipe. You can use an air fryer, or the oven to make these, so don't say no to this one just because you don't currently own an air fryer.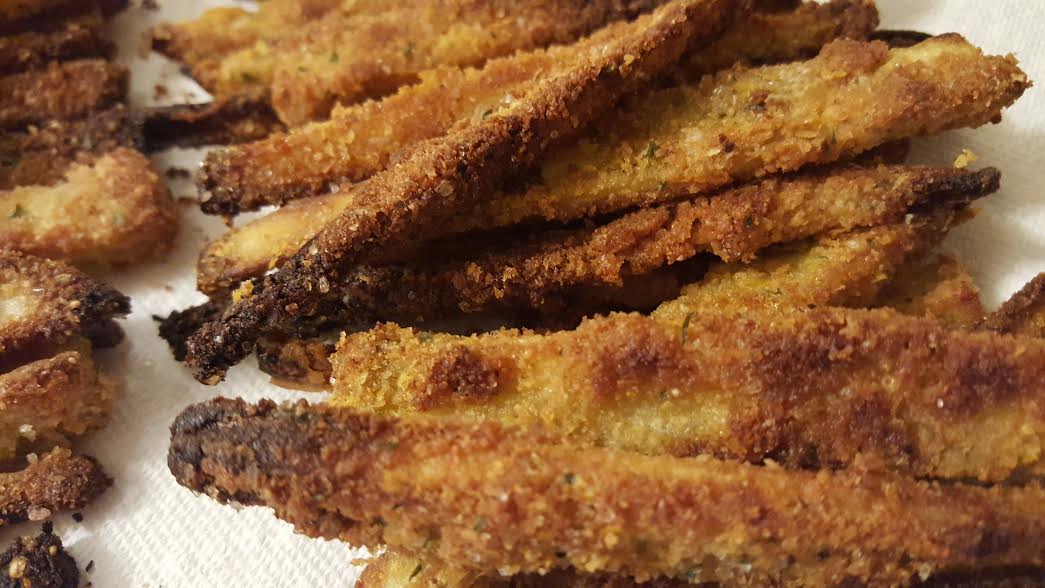 If you're trying to get more colors of the rainbow into your childs diet, purple veggies can sometimes be hard to come by, especially for a toddler to eat. Be sure to use the vegan version of this recipe. But, I'm sure your toddler will love these, just as my toddler does!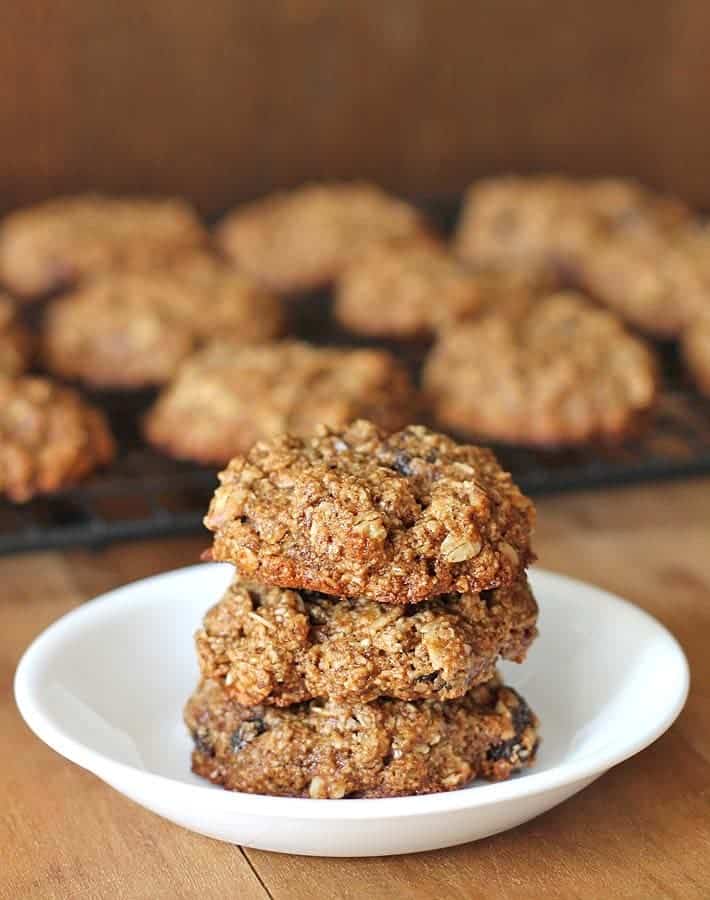 If your toddler likes cookies, make sure they are getting in some fiber with their cookies. Try out these oatmeal raisin cookies, for a 'better for them' type of snack, that they'll end up begging you for!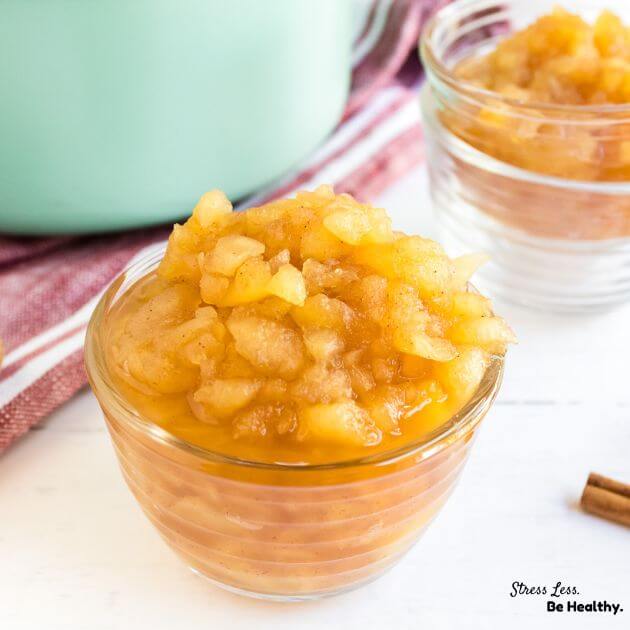 What toddler doesn't love applesauce?! Make this sweet and simple applesauce and your kids, big and small, won't let it last the day! Seriously, you'll need to steal some for yourself before giving it to your kids to make sure you get some.
---
---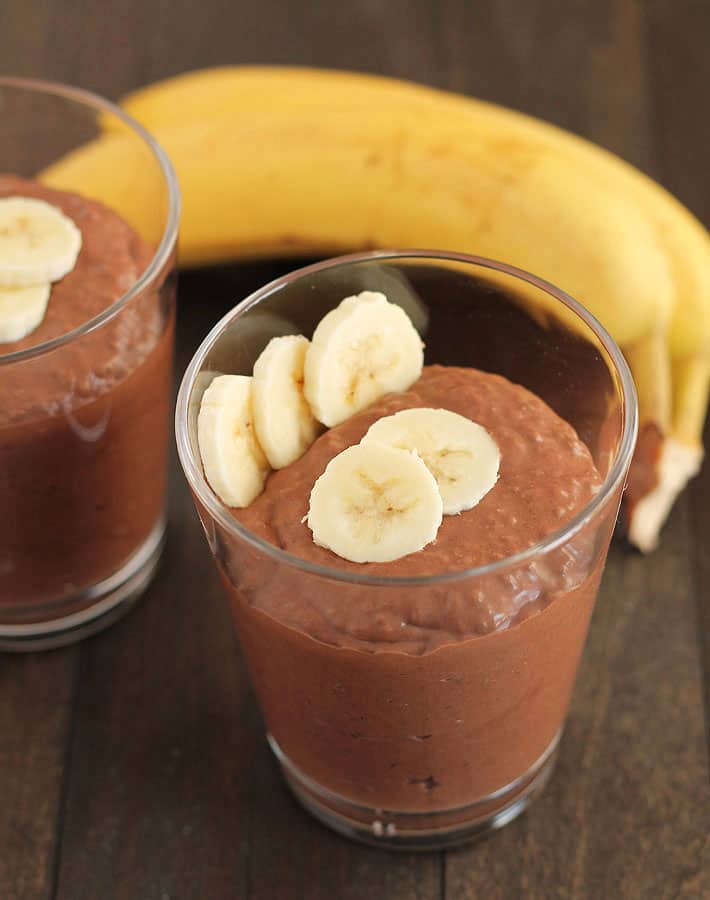 If your little one loves chocolate, this dessert like snack should be a no brainer to give them. It's chia seed base will provide them with omega-3 fatty acids (you know, the ones that barely enough people in this country consumer), plus protein to help keep them full til the next meal!
The only reason these are 'surprisingly delicious' is because everyone in my family liked it, from toddler to husband! And, the fact that I just threw a bunch of ingredients together (wrote them down) and they tasted awesome! Of course, they come out the same each and every time, so no worries about them being a one time wonder!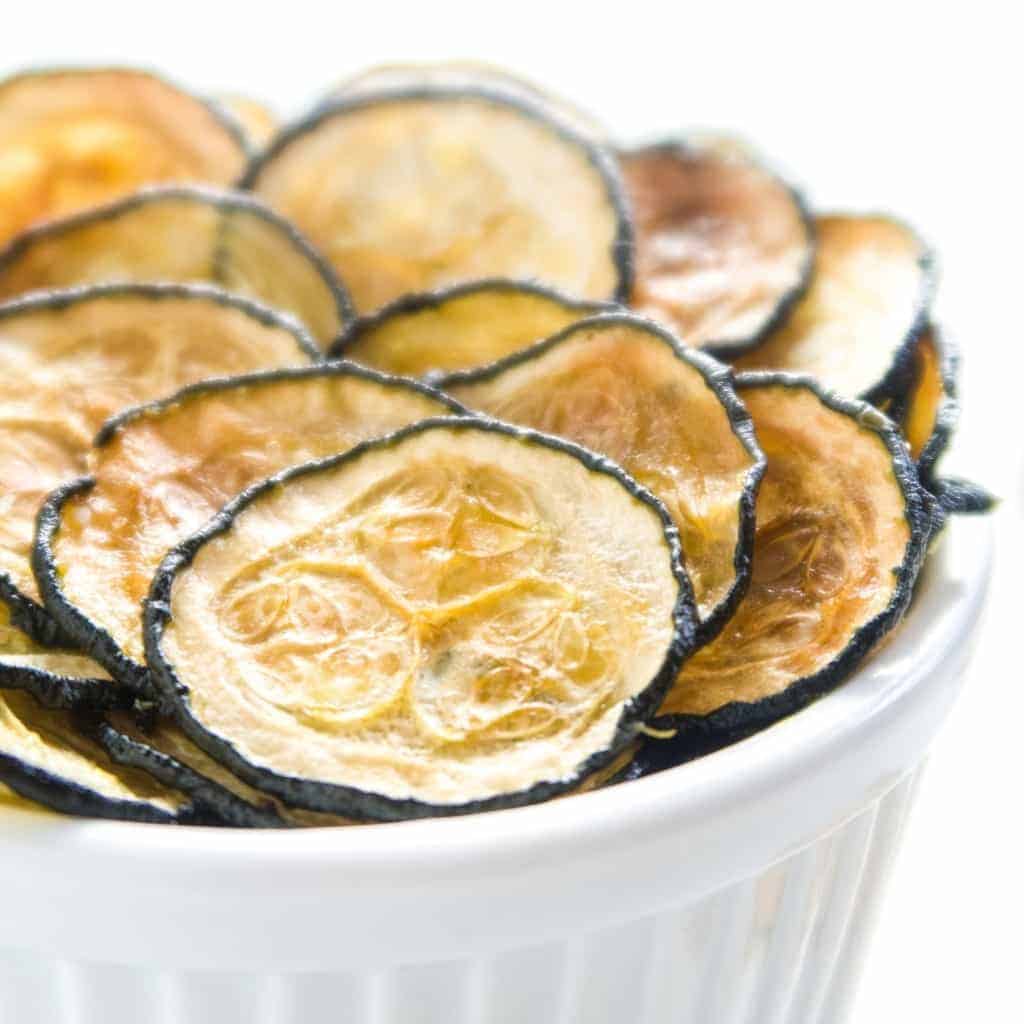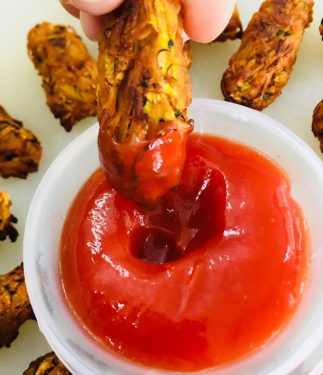 Once your toddler is able to drink from a cup, or straw, without making a mess, they will love this smoothie. And, so will you! It has fruits, veggies, and healthy fats/proteins, to give you a balanced snack for your toddler, and an energy booster for yourself.
---
Related Post: 27 Healthy Smoothie Bowls and Smoothie Recipes for Kids
---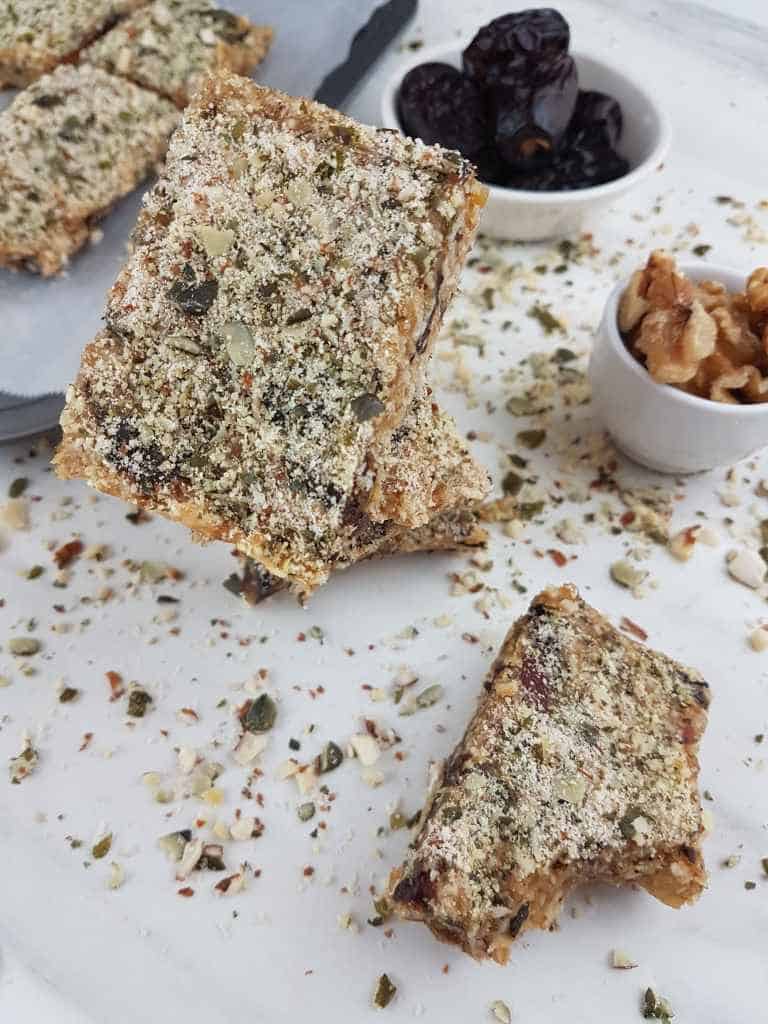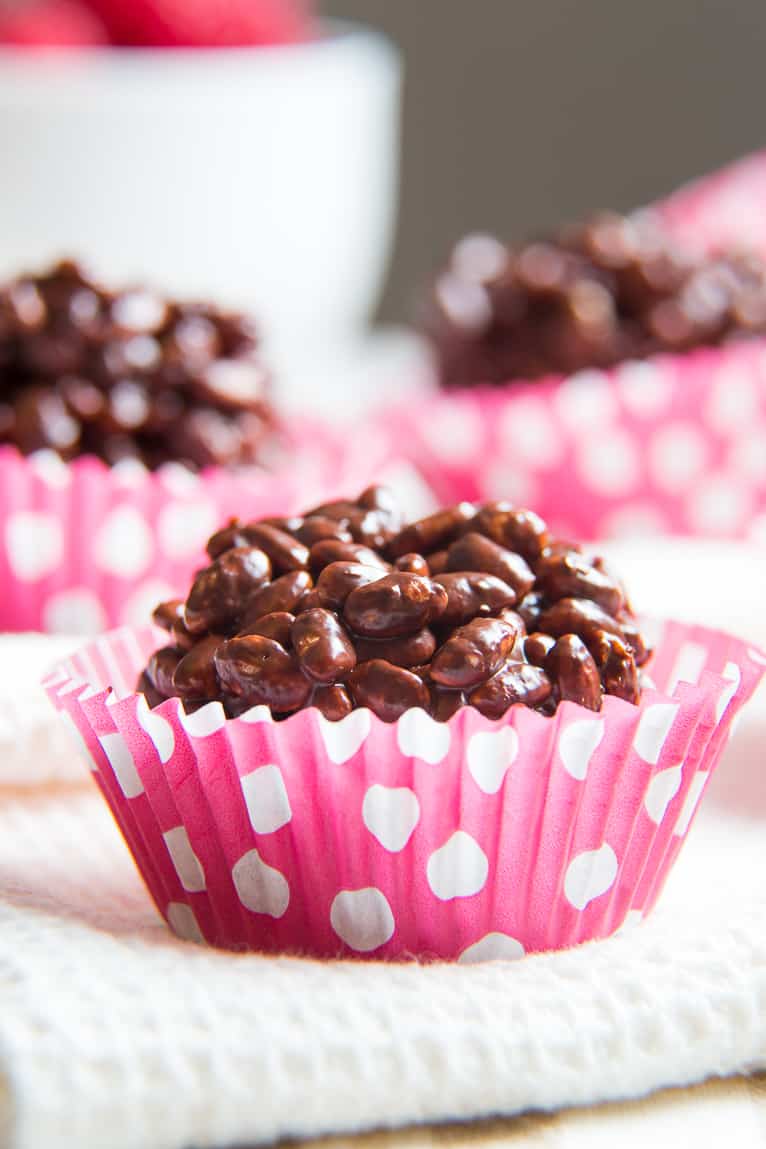 I don't know of any toddler (at least of mine) that would deny chocolate anything. This doesn't have a ton of sugar in it like you might expect! So, it's perfectly fine to give to your toddler as a healthy snack, at least every once in awhile!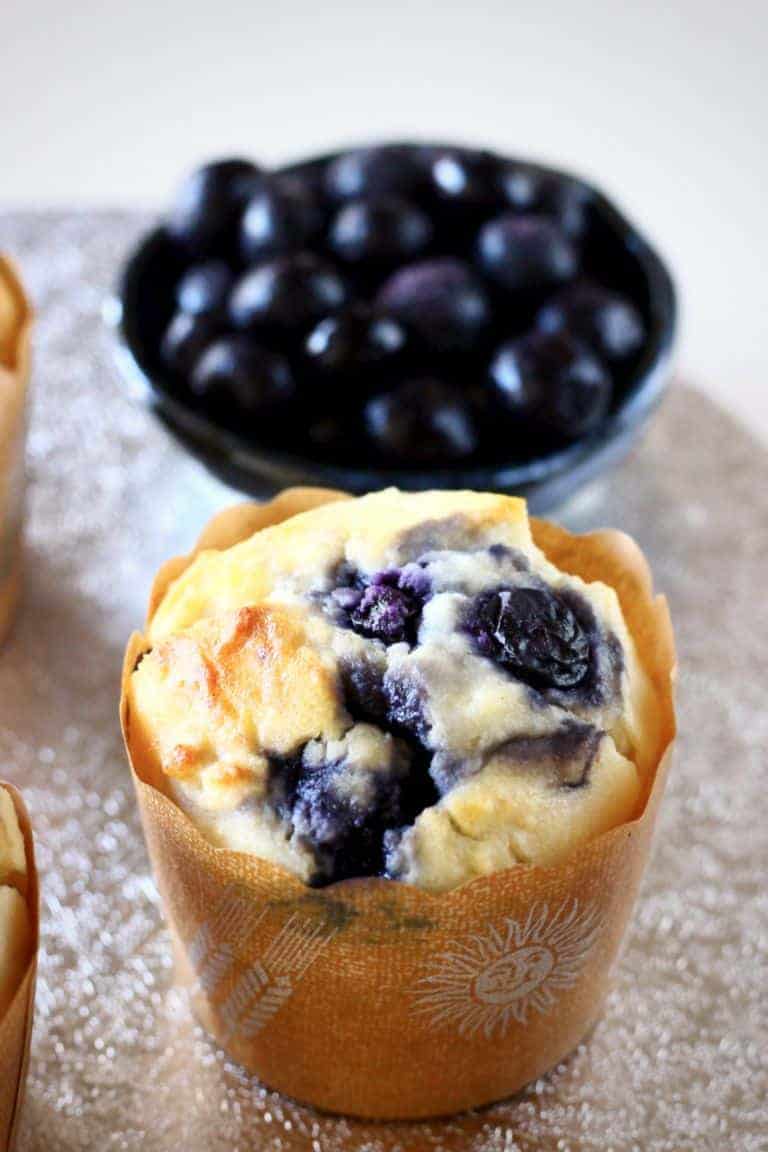 If you're looking for a gluten free blue berry muffin recipe, because not all oat flours are gluten free (which is what the blueberry muffin recipe above calls for); this healthy toddler snack recipe is for you, I mean your toddler!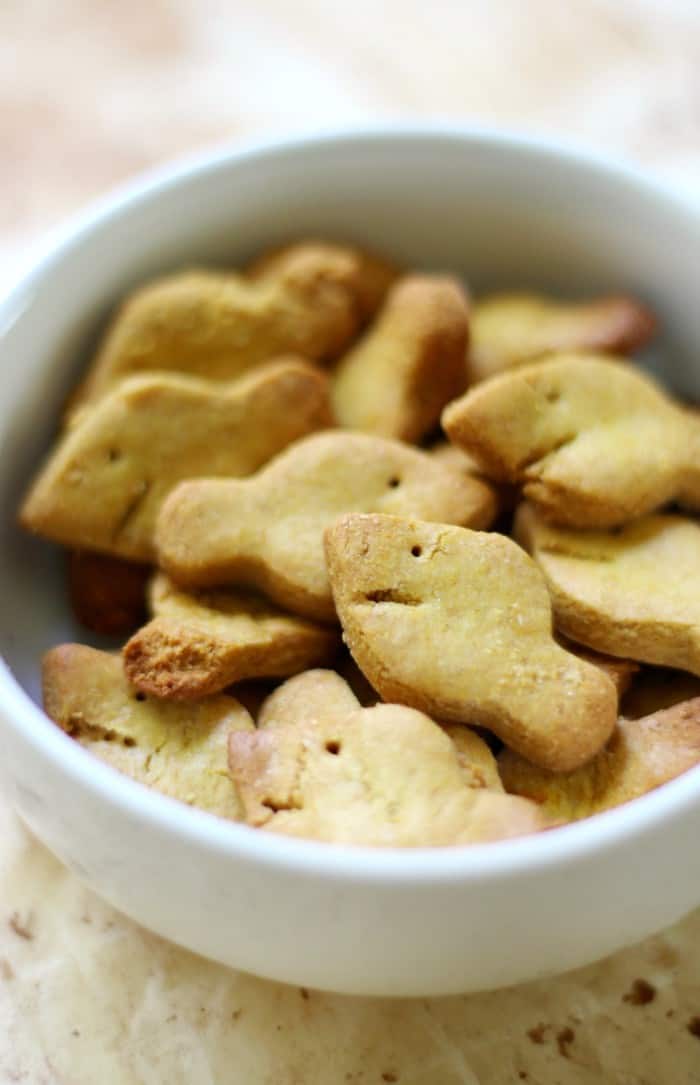 The classic 'snack that smiles back', now healthy, home made, vegan, and gluten free. The perfect snack for any toddler as it's allergy free, too!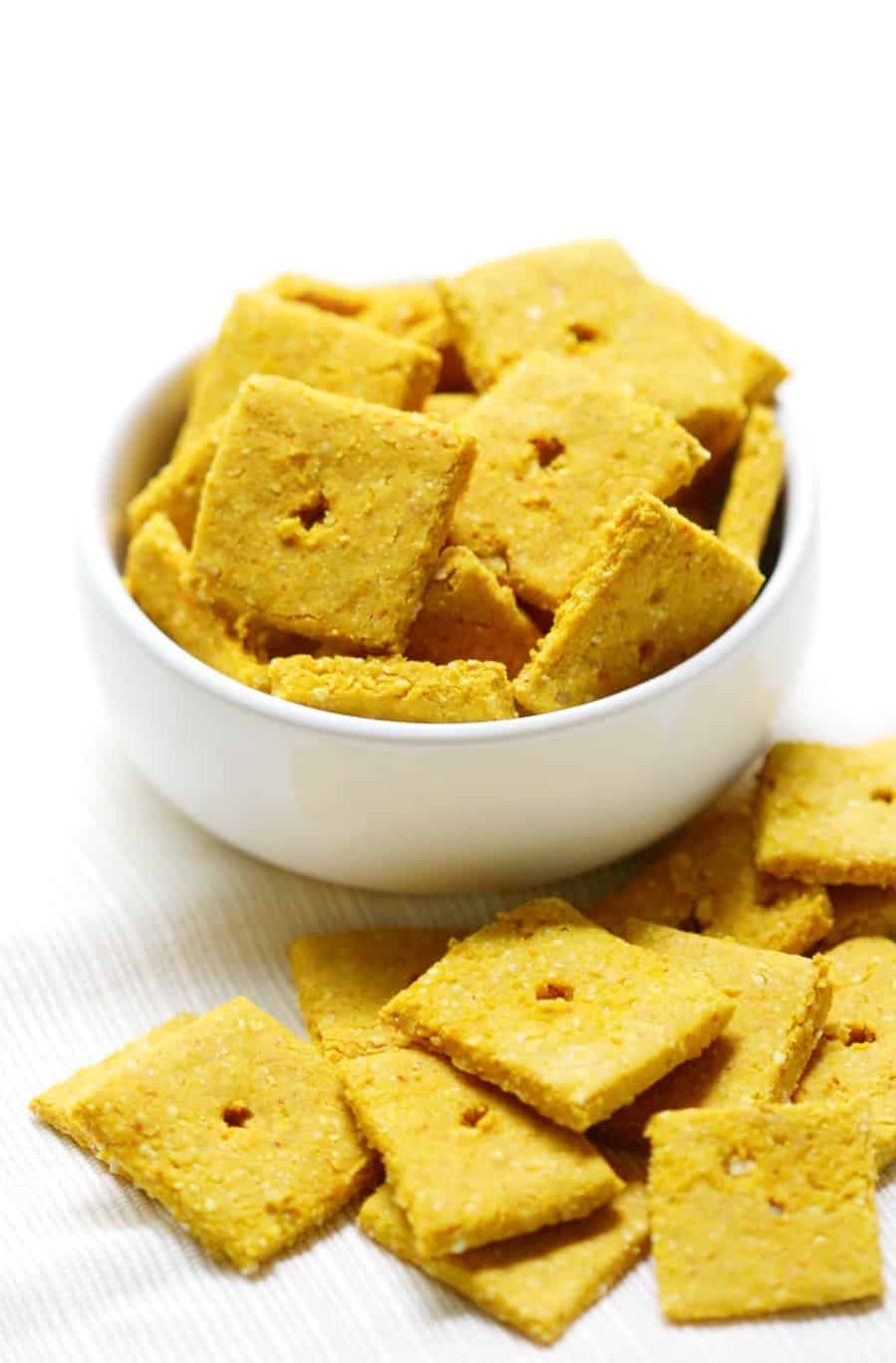 I know my girls love it when my husband buys cheez-its for himself, they are usually asking for them anytime he opens up the box. Unfortunately, they aren't the healthiest snack in the world, and certainly not vegan. But, you can make them yourself and not have to worry about them being unhealthy or having preservatives baked into them.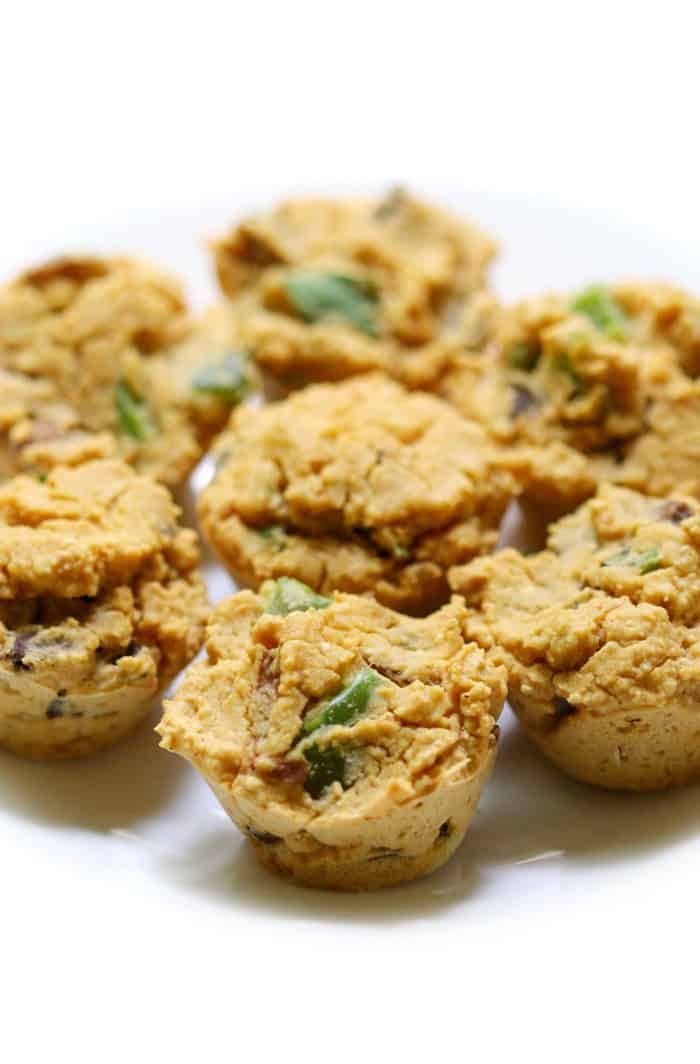 If your toddler isn't a picky eater, you have got to make these for them! I could see my toddler eating these and loving them….until she sees her older sister start picking out all the veggies.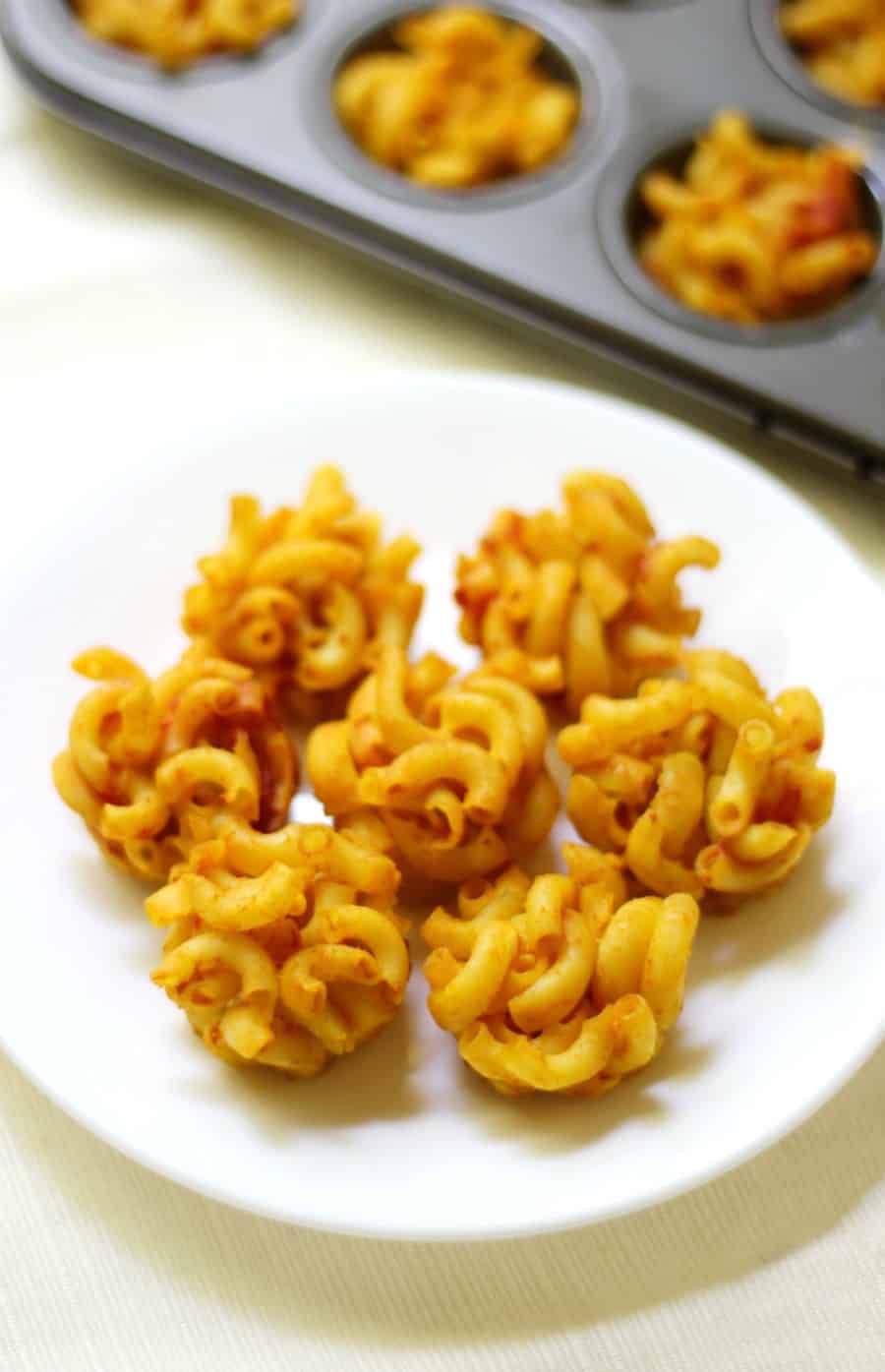 Kids love mac and cheese, luckily, there are a number of vegan mac and cheese recipes! This one is a mac and cheese bite recipe. Perfect for a healthy toddler friendly snack.
---
Related Post: 11 Family Friendly Quick and Easy Vegan dinner recipes for Hectic Weeknights
---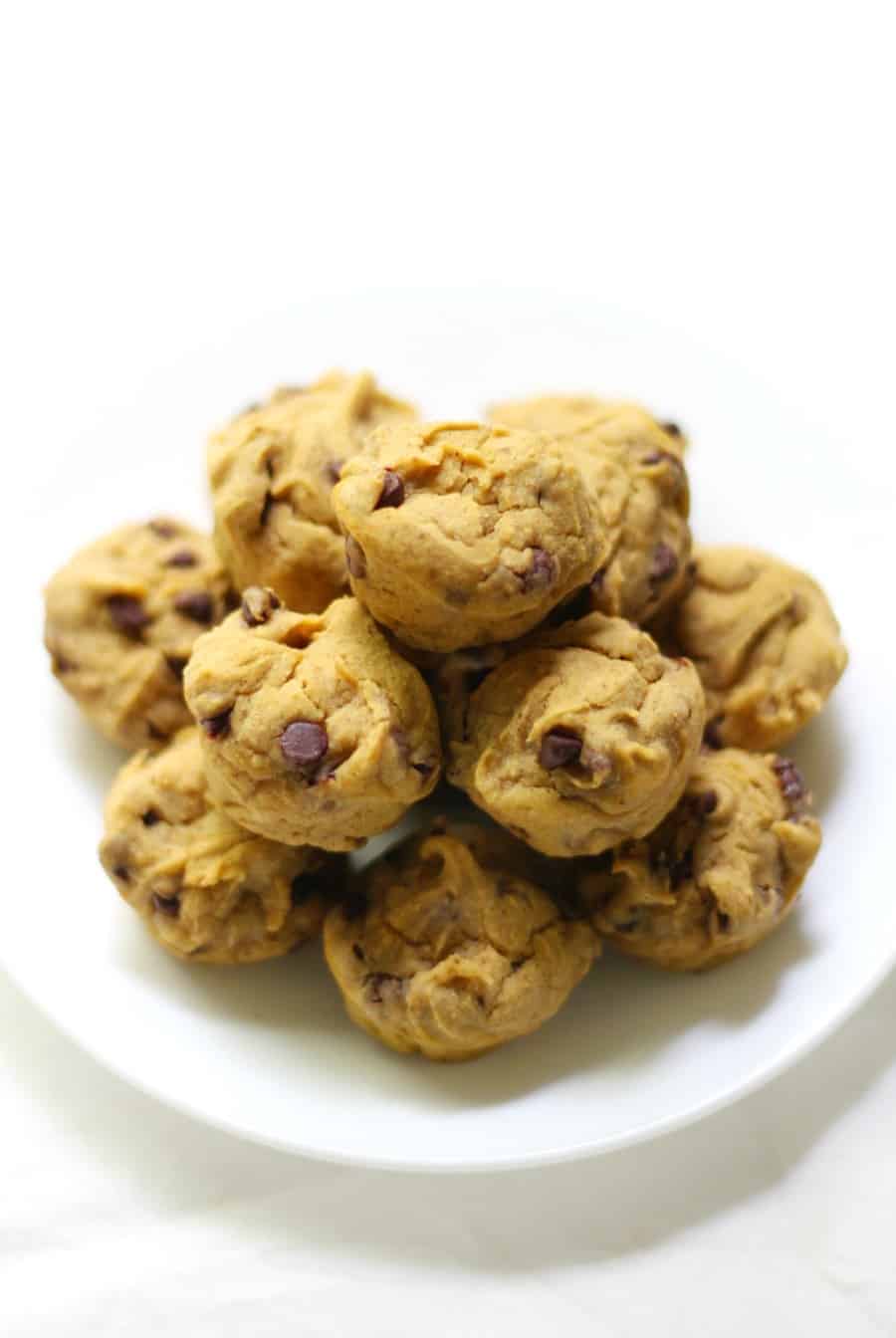 Kids love chocolate chip muffins, and toddlers are no exception, use this healthy toddler snack recipe with pumpkin added in for some extra 'mom approved' goodness!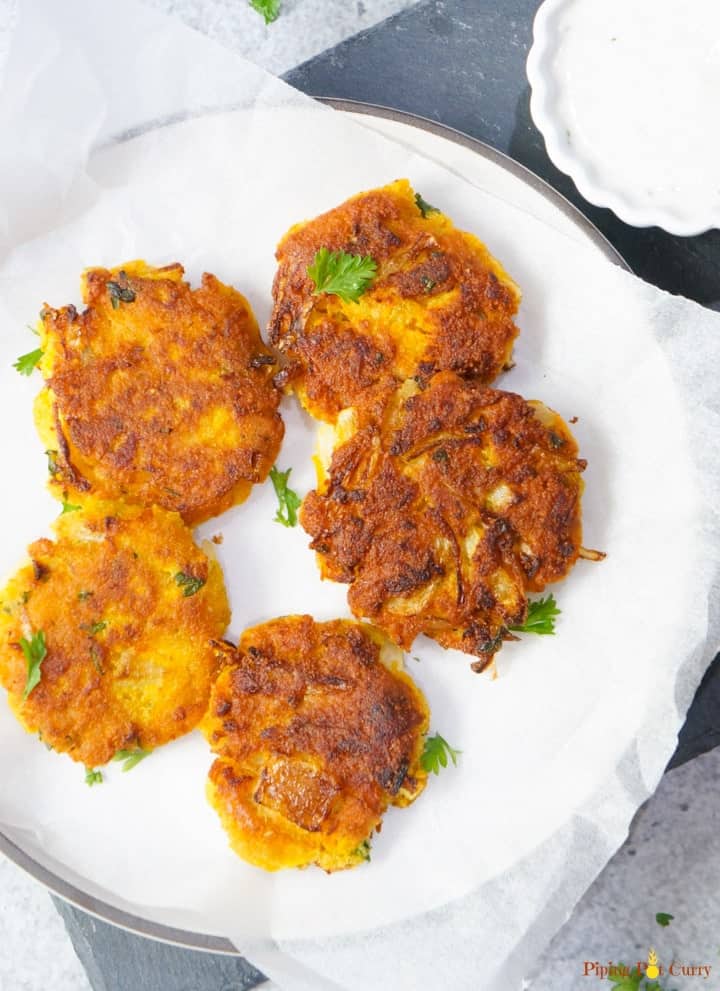 For a savory snack, have your toddler try this fritter recipe! It's super healthy and with the chickpea flour, I'm going to assume high in protein, too!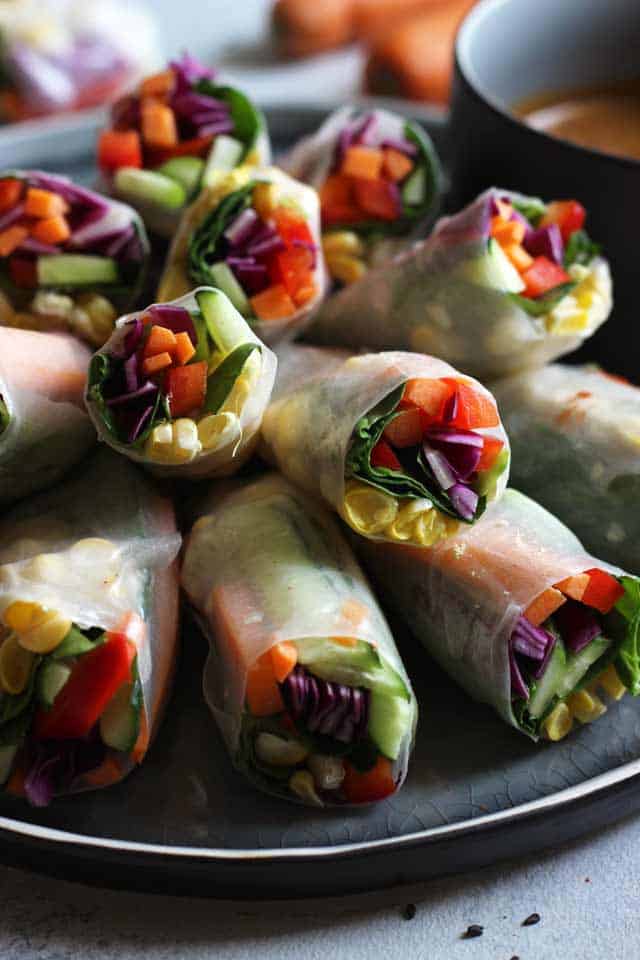 Related Posts:
---
I hope this made finding Healthy Toddler Snack Recipes that your little one will enjoy, much easier
It's hard enough to find enough for our little ones to eat during the day, especially on those days they act like empty pits and are going through growths spurts. Add the fact we want their food to actually be good for them and not just any old snack off the shelf at the grocery store, and it can become almost impossible! That's why I'm so grateful we have the internet. We can all share the healthy snacks we make with our kids, and find awesome food bloggers with the same mindset as us; wanting to raise healthy kids, who eat as close to natural and whole foods as possible.
I hope your toddler, picky eaters, and even yourself, love the recipes above. They may not all be huge wins, especially with picky eaters, but they should be close, even if it's something you make once a month; just one less store bought snack. And, one more healthy toddler snack that will help your child grow into a healthy adult (hopefully not anytime soon)!