*Disclosure: some links may contain affiliate links (meaning if you end up purchasing something when you click on the link then I may get a commission on it, with no extra cost to you, of course). For more information on what this means, visit my disclosure page.
12 Healthy Vegan School Lunch Ideas
How stressed do you get when trying to come up with healthy school lunches for your kids?
It's even harder when you're worrying about dietary restrictions or ensuring your children get a healthy lunch.
With the way school lunches provided at school are, and you're reading this post, there's no way you would want your child eating those school lunches. The schools most recent complaint about trying to improve their lunches are about struggles with reducing salt intake, getting more variety (flavors) in low fat cow's milk for their students, and exemptions for offering whole grain bread¹.
I know it's been awhile since I've been in school and my mom always packed me a pb&j, fruit, and some type of sweet. But, with packing your childs lunch YOU have control over what is in it; no relying on school-grade lunches for your child's nutrients during the day.
I highly doubt schools will be offering healthy vegan school lunches anytime soon; I can hope but I'm not going to bet on it. So, for those us who want to raise vegan children; we're on our own.
But, it doesn't have to be all that stressful to come up with school lunches for your kids. With Elisa's one simple trick for quickly planning school lunches, you'll only have to 'stress' about coming up with ideas once or twice a month, if that!
To help you stress less while planning out your children's school lunches, check out these healthy (vegan) kid friendly recipes for lunch!
Plus, I found an amazing website, that I have a link for at the bottom of this post, that focuses on fun and cute healthy plant based school lunches for kids.
Learn how to meal prep to ensure yours and your children's health with the course Wholly Prep, and have more time to spend with your kids while they are home!
1. "Veggie Faces" No-Bake Vegetable Pizzas and Wraps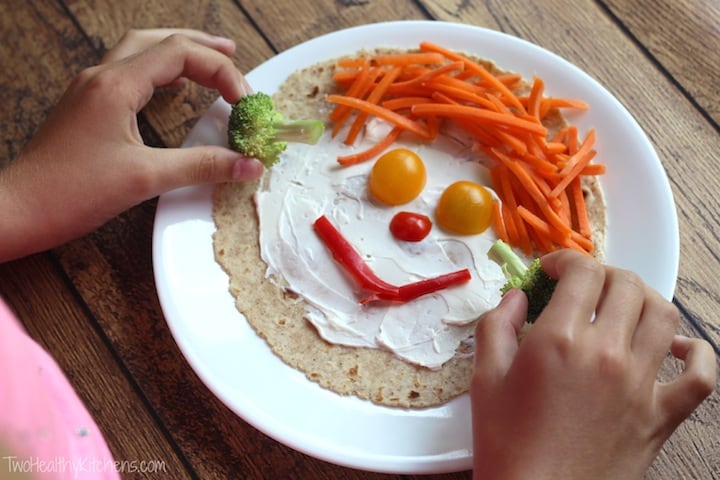 This adorable pizza face is just one of many ideas from this post at twohealthykitchens.com. All of the options aren't vegan, so make sure you choose the hummus option for the 'sauce', unless you have vegan cream cheese on hand! Don't worry if this doesn't look lunchbox friendly; the recipe creators solve this issue in a few different ways that your kids will love!
2. MINI VEGAN CARROT DOGS IN A BLANKET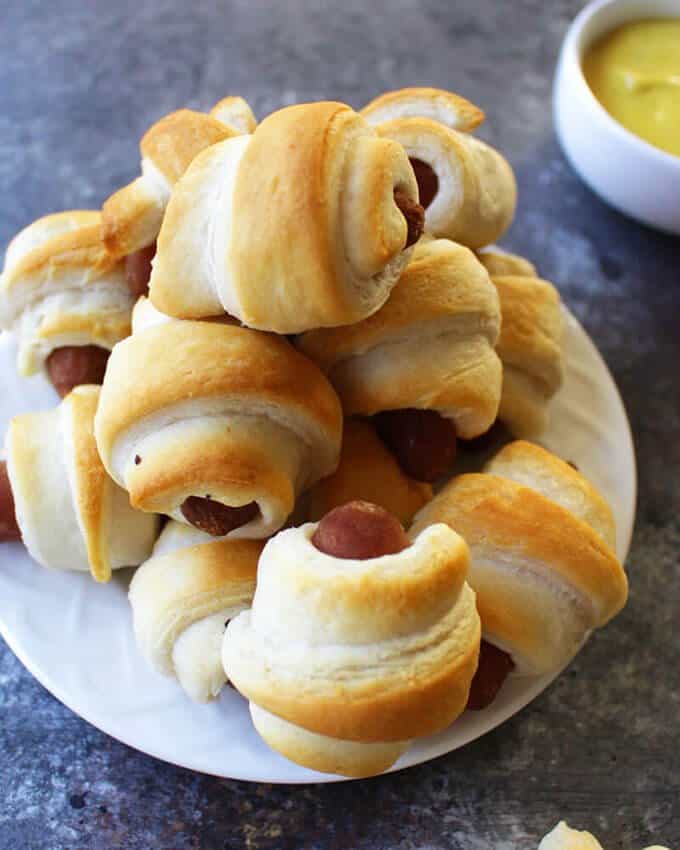 At first glance, to someone wanting their kids to eat well and knows what is actually in hot dogs, this may not look like a great lunch option for kids. But, they're not hot dogs! They're marinated baby carrots! The recipe makes a lot, so make sure to add this into your weekly meal prep routine, as they do take some time to marinate. If you're lucky you might be able to get them to last a week, with one child, if they don't eat them all first! Find the recipe at karissasvegankitchen.com.
3. Vegan Baked Ziti Recipe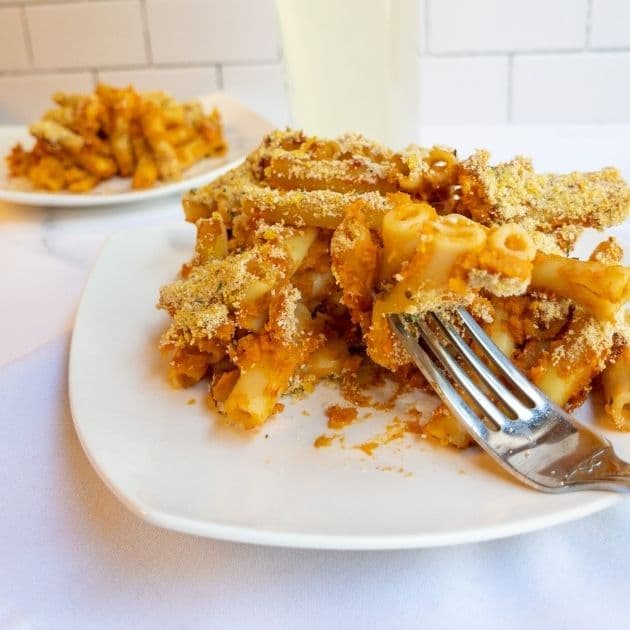 I'm in love with these little silicone muffin cups; they make perfect snack portions of larger meals! Add a few of these baked ziti cups to a container or thermos for kids to bring to school. They'll get the comfort of being at home with this delicious and creamy baked ziti, without all the dairy. Psst…the 'sauce' for this ziti is made mostly of veggies
4. VEGAN CHICKPEA MAYONNAISE SALAD SANDWICH (GF)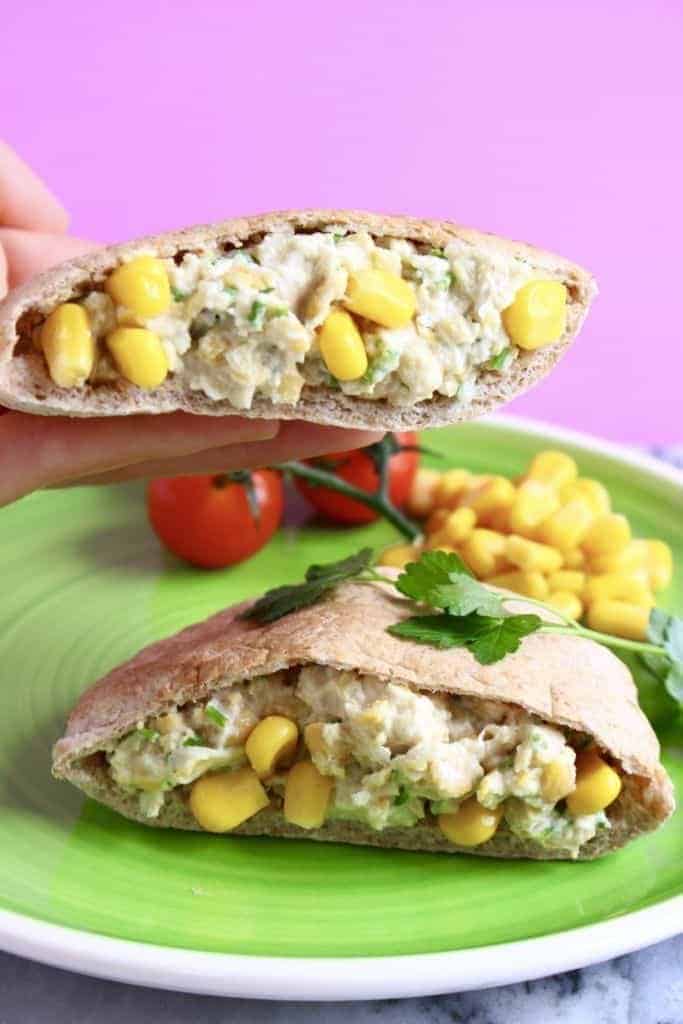 Looking for a salad sandwich that's healthy and doesn't smell like eggs? Check out this VEGAN CHICKPEA MAYONNAISE SALAD SANDWICH. Use the filling in a pita, a wrap, or simply put it between two slices of bread. Super simple! And, it only takes 15 minutes to make (as long as you soak cashews overnight); so, it's great if you don't have much time or didn't meal prep over the weekend!
5. EASY VEGAN RANCH PASTA SALAD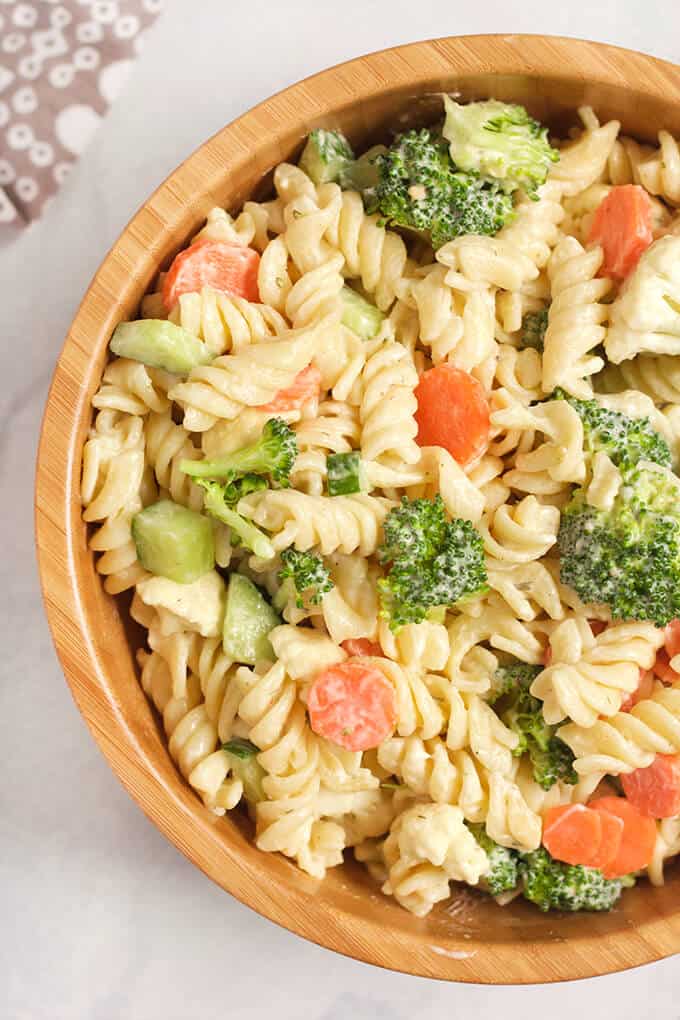 I've got to be honest, this looks delicious and I've never even liked ranch dressing. But, if you want your children to have a healthy pasta salad at school, this is a need to make for them! Or, make it for dinner and pack it for their lunch the next day. Just be sure to not put the dressing on, grab one of these dressing containers and let them be independent at school and put it on their own food.
6. Hungry Hippos (Fun Sandwich Recipe for Kids)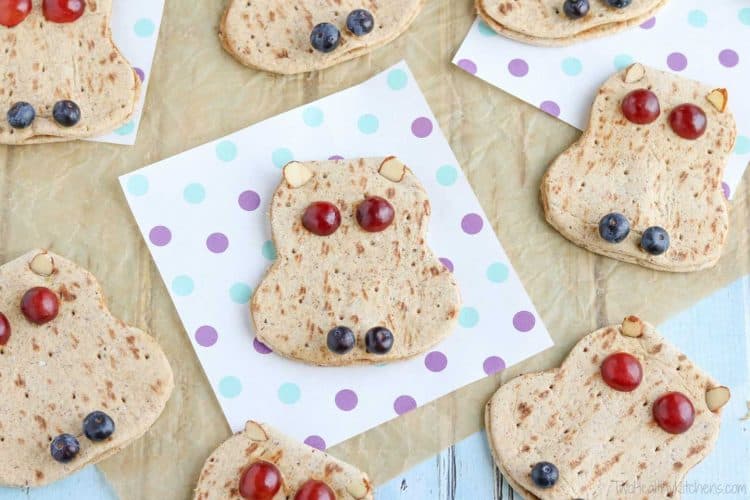 Raise your hand if your child asks for a classic pb&j….every single day! *raises both hands* Alright, so we know our kids like the general ingredients that could go into making this lunch. But, how excited do you think they would get if they opened up their lunch box to that adorable hippo! And, just think, this recipe is even healthier, and more delicious in my girls opinions, than the classic sandwich. So, go check out this post and how to make this adorable lunch! (There's peanut free options, as well.)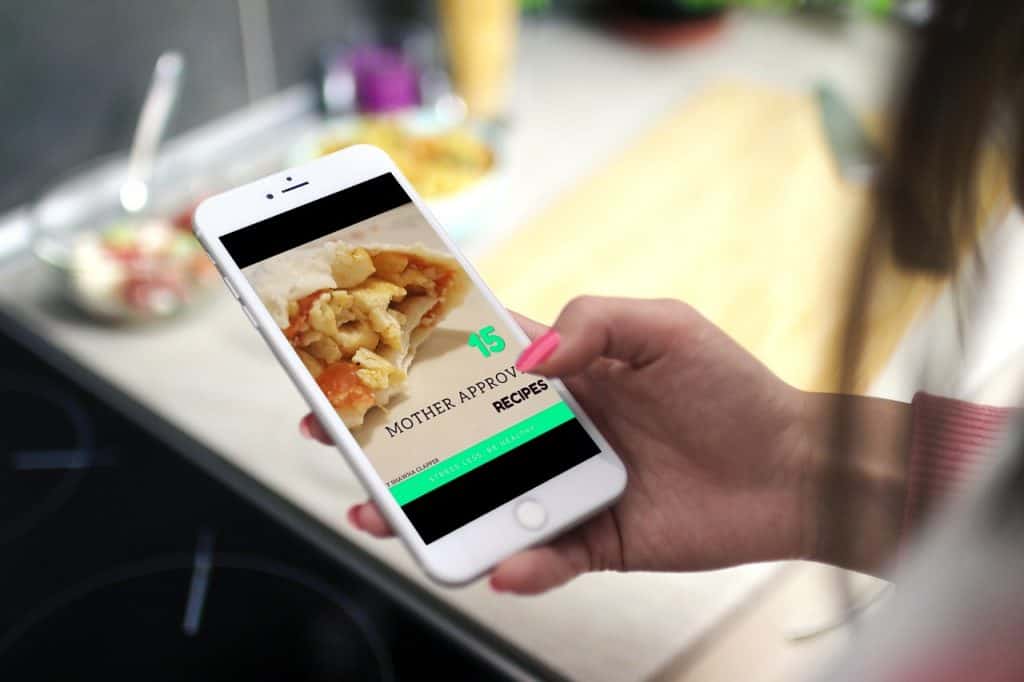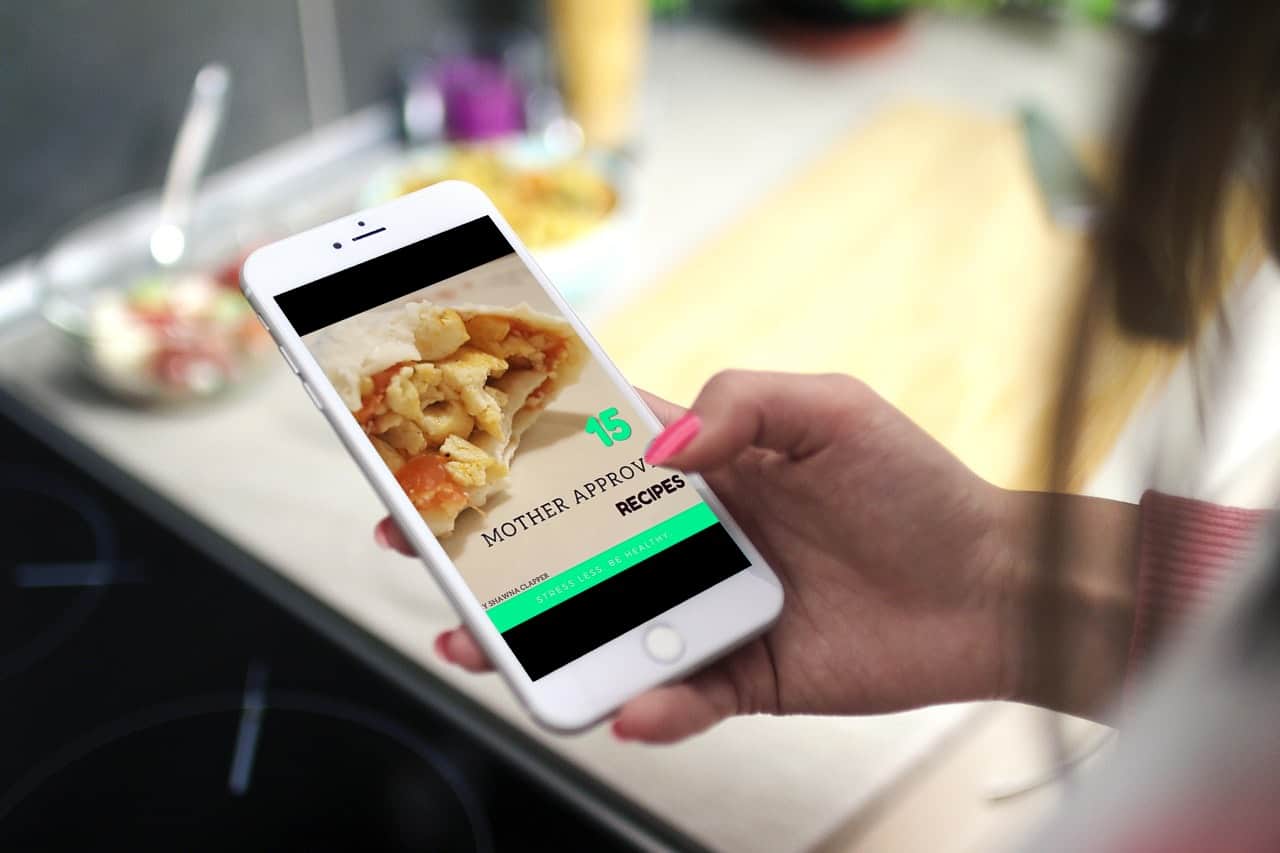 7. VEGAN TOFU SCRAMBLE BREAKFAST POCKETS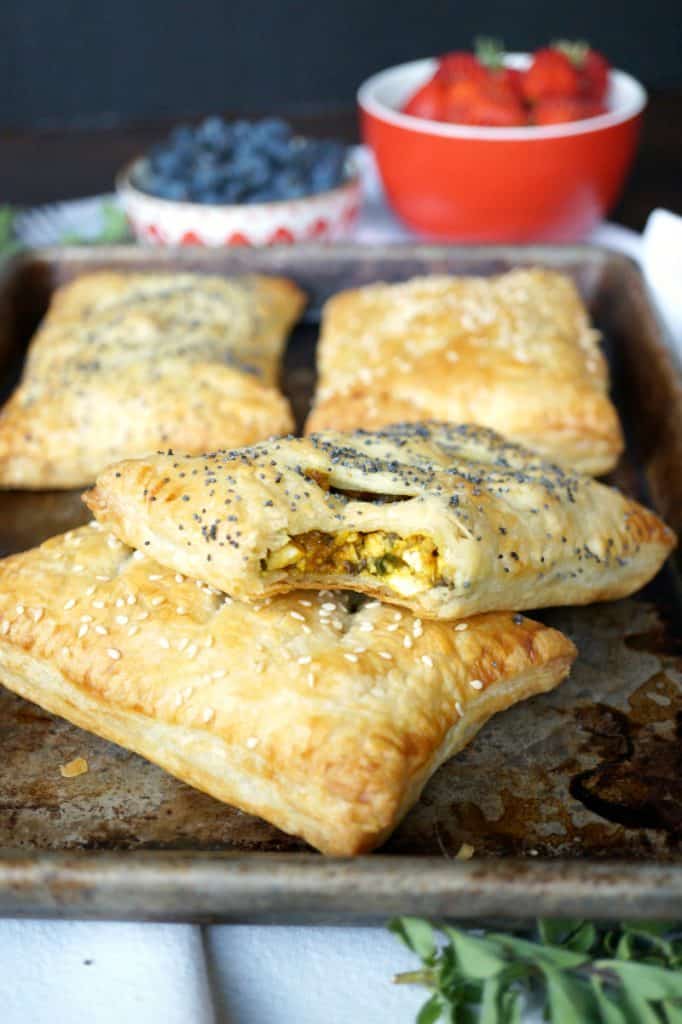 Now, I know the recipe has 'breakfast' right in the name of it, but stay with me here; how much less stressed would you feel if you could make these over the weekend and then simply take one out of the fridge, put them in your childs lunch bag, along with some fruit and maybe another snack, and just like that their lunch is packed? Amazing, right! Well, one batch of these makes 8; so check out this recipe and happy meal prepping!
8. CREAMY VEGAN PUMPKIN MACARONI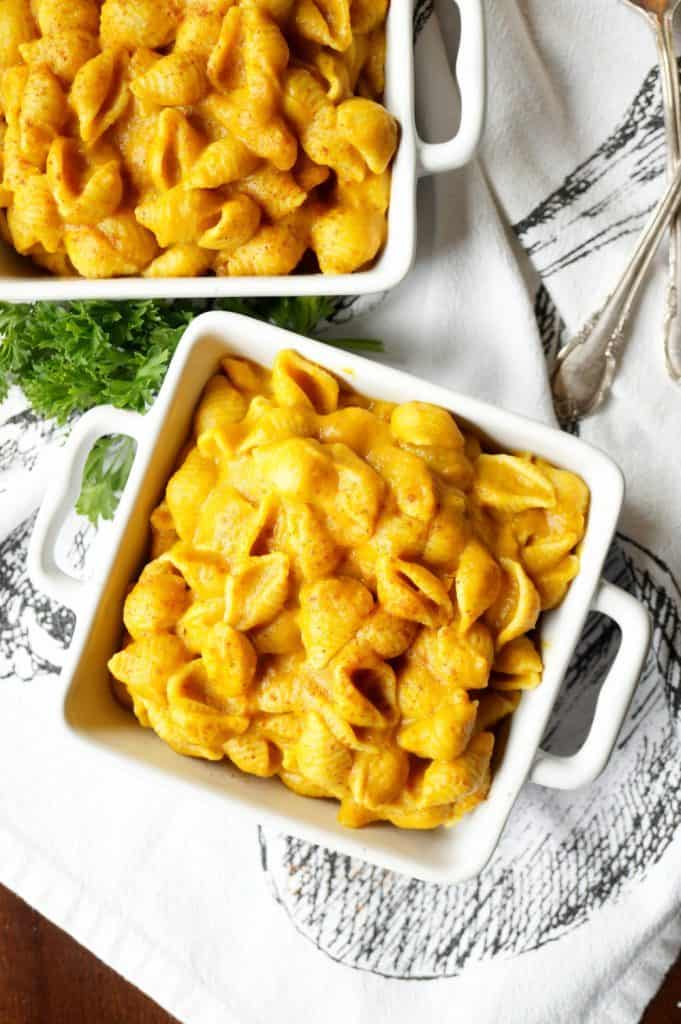 I don't know about your kids, but mine love macaroni and cheese. Fortunately, there are recipes like this one, from thebakingfairy.net, that are simply creamy and delicious enough that my girls don't even mind it's better for them than boxed mac and cheese. Make it over the weekend, warm it up and send it with your child in a thermos in their lunch bag so it stays warmer longer! The best thing is that the cheese is replaced by a creamy sauce made mostly of veggies!
9. Avocado Tomato Sandwich
Looking for another simple sandwich to put in your childs lunch? Check out how to make this avocado tomato sandwich! Full of healthy fats and vitamin C. You can grill it like a grilled cheese sandwich or toast the bread in the toaster; either way, it'll stay good til lunchtime and keep your child full. (But still, don't forget the fruit; it's natures candy!)
10. PB&J Pinwheel Sandwich Kabobs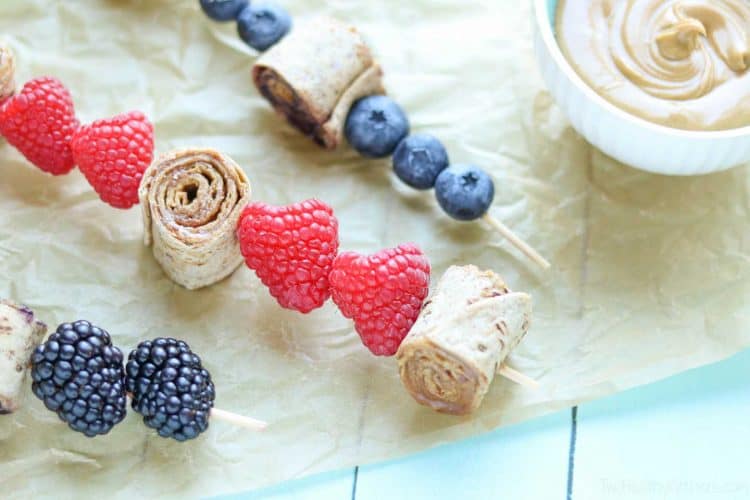 You can never have too many different ways to make a pb&j! This sandwich kabob will help make lunch a fun time again for your kids, even when having them eat healthy! Just make sure your child knows how to eat these the right way before sending them off to school with them. Or, if possible, use a thin straw to avoid the choking hazard (or, the 'poking lunch buddy with a stick' hazard).
This pasta salad doesn't have any dressing on it, unless you count the small amount of olive oil and lemon juice used. So, it's picky eater friendly and you can customize it to your childs liking! Check out how to make it here, or use it as a guide to make it how your picky eater will actually eat it.
12. Bentoriffic – Plant Based Bento Lunches
If you're looking for adorable plant based, or vegan school lunch ideas, then check out this site! They even have ones for Halloween and Christmas.
I hope you were able to find some great vegan school lunch ideas for your child after looking through these! (And, maybe you even used the meal planning tip from Elisa at mealplanningblueprints.com and now have a month or two of school lunches planned out. Who know's if it'll get executed, but it'll be planned!)
Keep up the good work of keeping your children happy and healthy, and don't forget to share with other moms and dads who pack their children's lunches.
Don't forget to sign up for Wholly Prep, it's on meal prepping for vegan/plant based beginners. To help you save time and improve your health!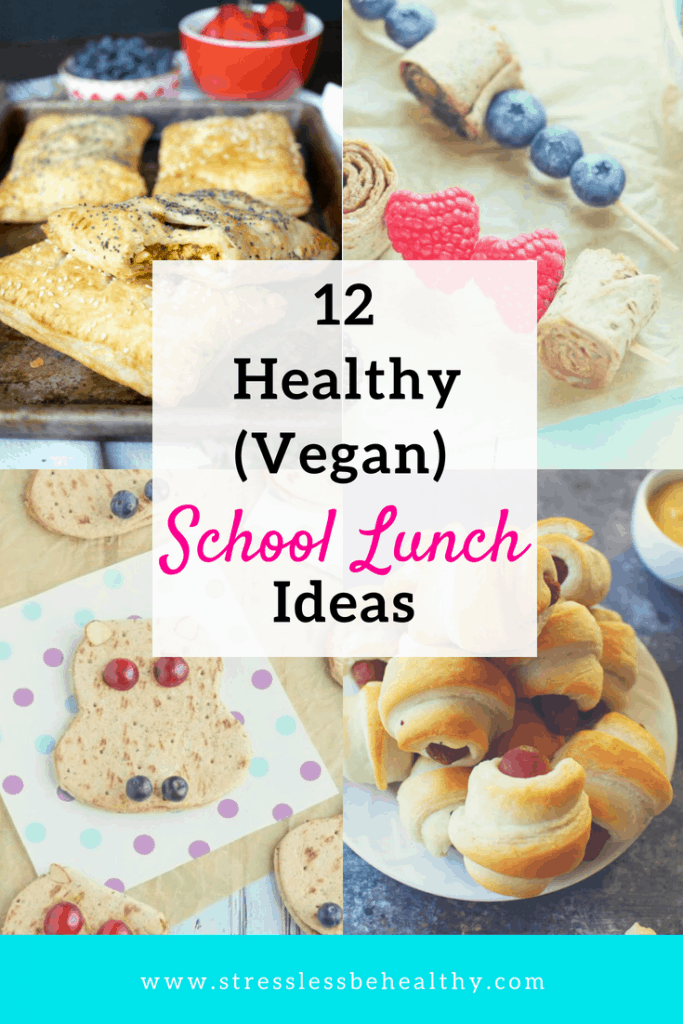 Don't forget to check out Wholly Prep, and have more time to spend with your kids while they are home!
*Sources
¹https://fns-prod.azureedge.net/sites/default/files/cn/SP32-2017os.pdf
Amazing Meal Planning Tip for Planning School Lunches
http://www.mealplanningblueprints.com/blog/plan-school-lunches-quickly-simple-trick
Links for all Vegan School Lunch Ideas:
Other Related Posts:
13 of the BEST After School Snacks for Kids
8 Steps to Raising a Vegan Child