*Disclosure: some links may contain affiliate links (meaning if you end up purchasing something when you click on the link then I may get a commission on it, with no extra cost to you, of course). For more information on what this means, visit my disclosure page.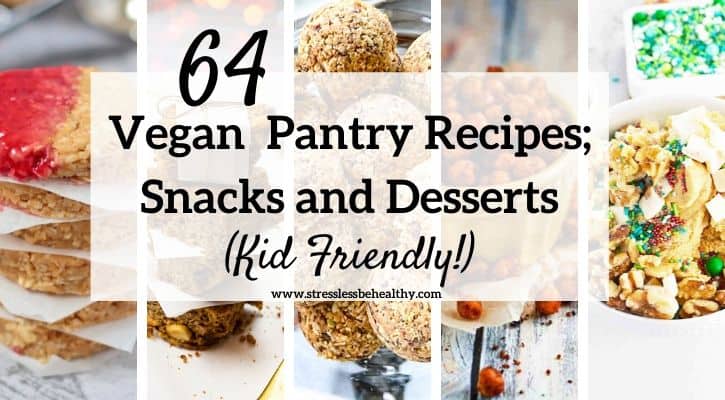 In this article you will find vegan pantry recipes that you're kids will actually eat! Healthy snack and dessert recipes that use pantry staples, in case you're not able to get fresh produce or get groceries for a couple of weeks.
In case you're over stuck home for a period of time; whether it be from a bad snow storm, living in the middle of nowhere (and being an introvert and loving staying home), or because of what is going on now, in 2020 with this pandemic.
There are recipes you, and your kids, can make that are healthy, vegan, and made primarily from foods that are shelf-stable!
Honestly, in times like these it's a good thing to be vegan; no having to worry about meat and dairy going bad.
We can always freeze, can, or preserve our fruits and veggies another way!
64 Vegan Pantry Recipes; Kid Friendly Snacks & Desserts You Can Make From Your Pantry!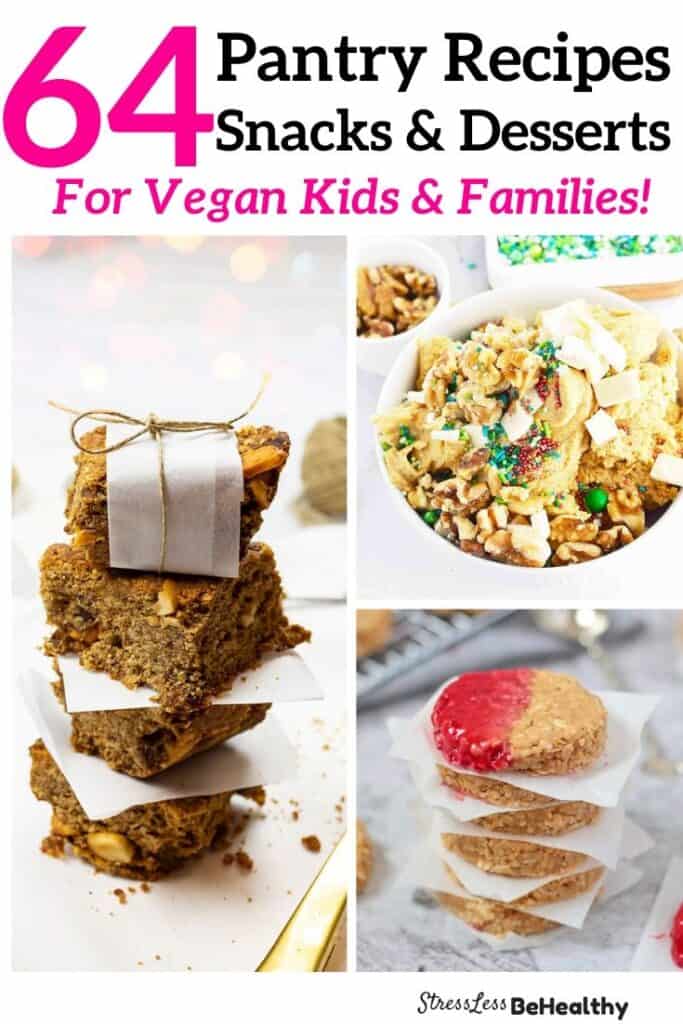 Kid Friendly Vegan Snacks from Pantry Staples
Vegan Desserts That'll Save Your Day (made only from Vegan Pantry Basics)
Desserts may not be necessary to survive when stuck at home and left to live on pantry staples; but they sure do help with staying sane and still enjoying life!
People now love desserts, and we can learn a thing or two from those who lived through the Great Depression and still celebrating birthdays with desserts kids love, from cheap ingredients they may have easily been able to find in their pantries! Like the first recipe below.
More Vegan Cookie Recipes with Ingredients from the Pantry: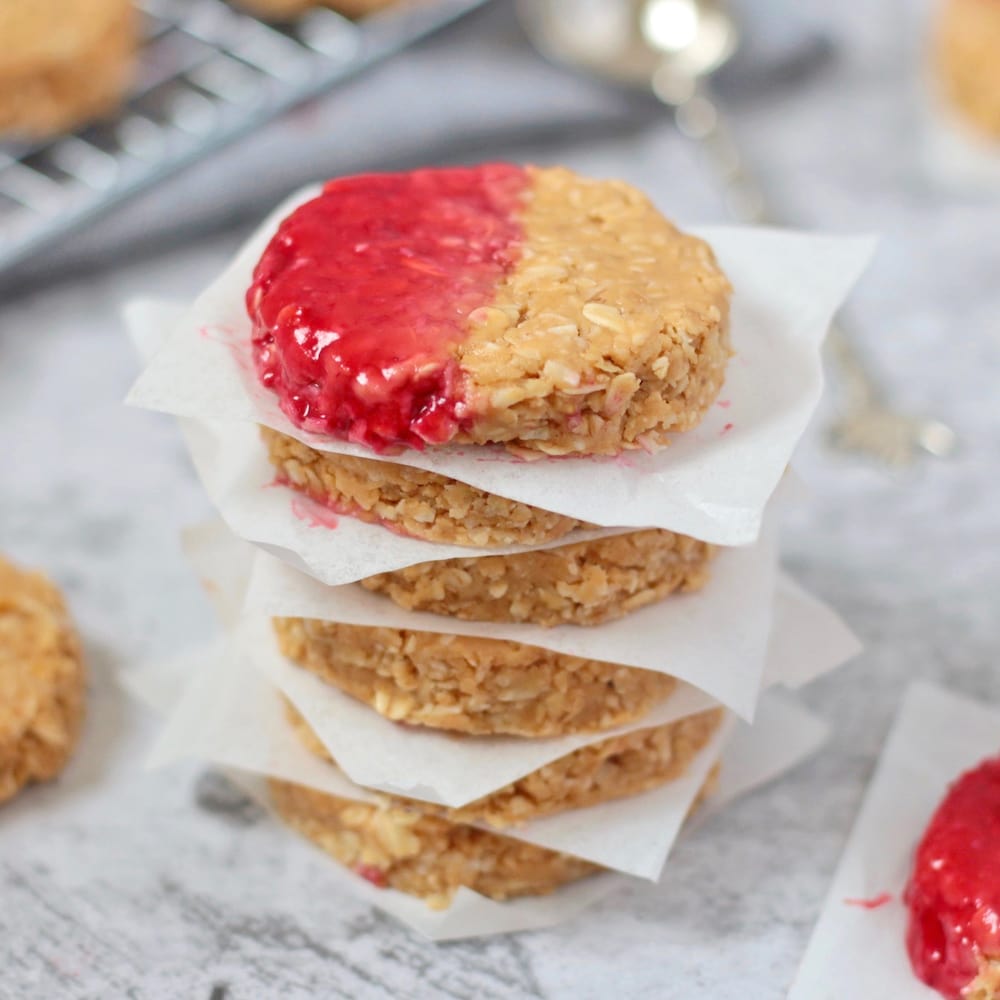 Whether you are looking for a delicious all-day sweet treat, a bite to enjoy before and after a work-out or a quick energy snack, these Vegan, Gluten-Free and Healthy No Bake Peanut Butter Cookies made with no refined sugar will be the ones for you!
More Vegan Cookie Recipes …Made from the Pantry
Chocolate Wacky Cake is the easiest scratch cake you will ever make! (No eggs, no milk, no butter, no clean-up.) Made exclusively with pantry staples, this surprisingly moist, delicious snack cake mixes up in a jiffy, right in the pan! (Bonus: ask your kids to make it to keep them entertained, learning life skills, and have a delicious result that encourages them to keep making food!)
More Vegan Cake Recipes from Pantry Ingredients:
More Vegan Dessert Bars Made From Pantry Staples:
Vegan Pantry Staples
Sure, living off of pantry staples is no health nut's first choice (fresh fruits and veggies are!).
But, living off of pantry staples is certainly doable and doesn't have to be plain and boring, or no fun snacks and desserts for us and the kids, even if we are vegan!
The recipes make it clear; we don't have to sacrifice taste, or even favorite treats, due to living off of pantry staples!
Want to Remember This? Pin 64 Vegan Pantry Recipes; Kid Friendly Snacks & Desserts You Can Make From Your Pantry! to your favorite Pinterest Board!!