*Disclosure: some links may contain affiliate links (meaning if you end up purchasing something when you click on the link then I may get a commission on it, with no extra cost to you, of course). For more information on what this means, visit my disclosure page.
Beet Smoothie Recipe
Are you looking for a nutrient dense smoothie?
One that has vital nutrients in it for pregnancy, such as folic acid, iron, protein, omega 3's, and more.
Or, maybe you just need a smoothie that will help get more fruits and veggies (and nutrients) into your kids. You know, because they absolutely refuse to eat them.
Either way, this beet smoothie recipe will be perfect for you and your kids!
The beets alone provide many nutrients, such as:
folic acid (vital to help prevent birth defects)
vitamin C (to boost immunity in you and your kids)
fiber
iron (to help prevent anemia)
potassium
manganese
And then add in the spinach, banana, strawberries, chia seeds and flaxseeds; and you have plenty of protein, omega 3's, vitamin A, calcium, and more! You really can't beet this smoothie when it comes to nutrition.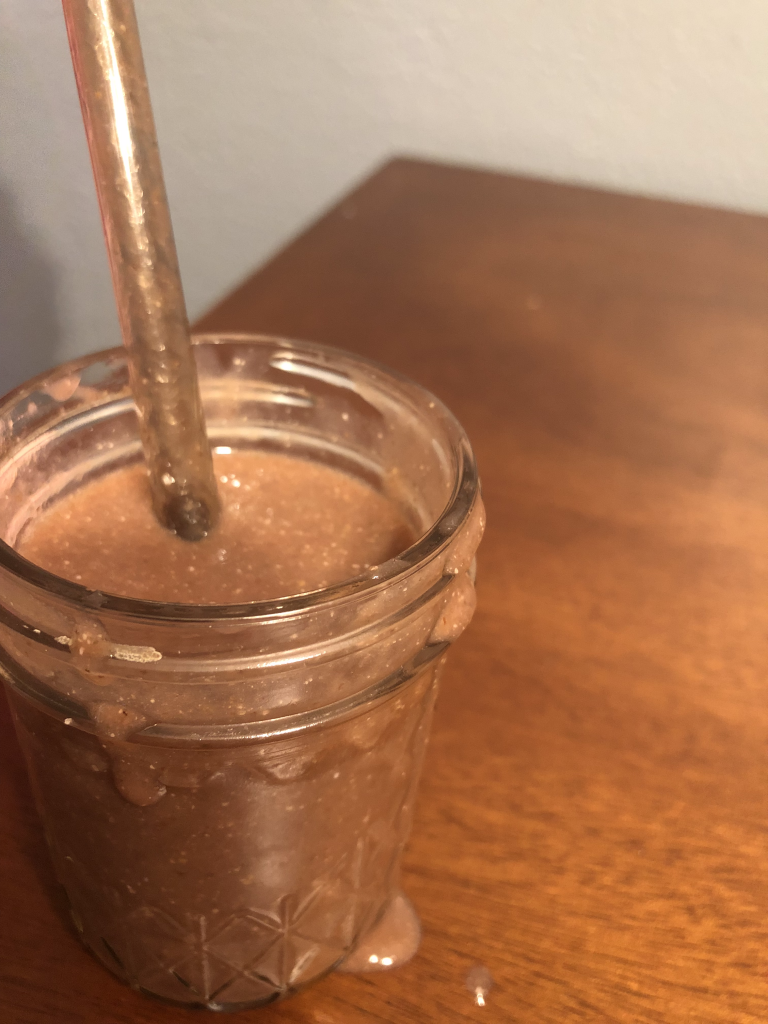 My Opinion on Beets
Beets are an acquired taste (and smell).
The first time a tried roasting beets, haha, about six months, our whole home filled up with the smell of roasted beets. No one was happy. It literally smelt like we were roasting dirt.
From then on I've opted for canned and sliced beets. It's easier and less smelly. (Our home isn't that big, so the smell of roasting, or even boiling them, takes over the home pretty quickly.)
My girls and I had tried 3 to 4 beet smoothie recipes before I decided to simply make my own recipe. And I'm so I did, too!
My older daughter still doesn't like beets, even in smoothies, and even though they turn everything pink. But, my almost 3 year old and I drank this whole smoothie within minutes of making my beet smoothie recipe.
Related Posts:
Making This Beet Smoothie Recipe
If you're using canned beets, like I do, then this recipe can't get much easier to make.
Fill your blender, nutribullet, or nutrininja with all the ingredients except for the ice cubes.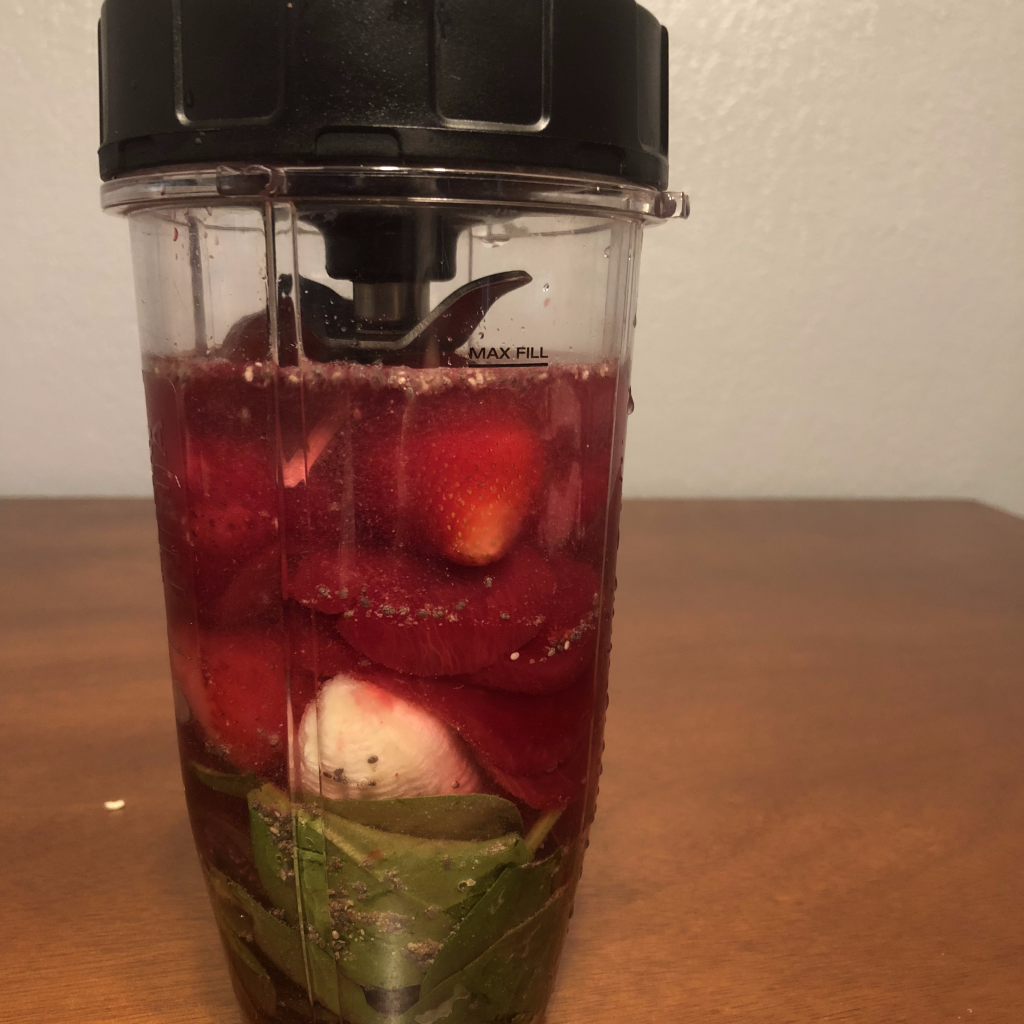 Blend til smooth.
Pour into a glass, or drink right out of the cup you made it in. Put a few ice cubes in it, and enjoy!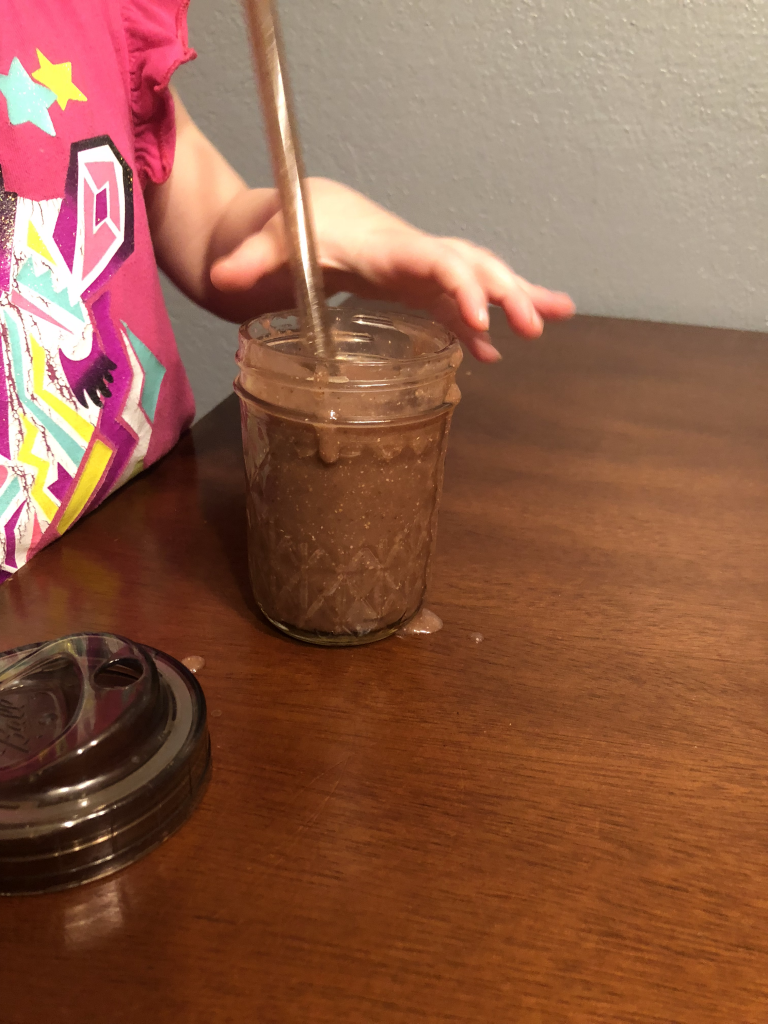 Related Post: Strawberry Pineapple Smoothie Recipe
Make sure you share this recipe with others who will enjoy it!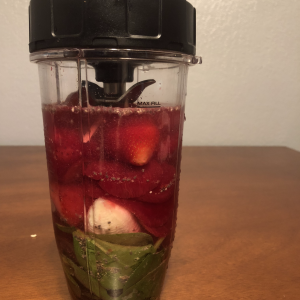 Beet Smoothie Recipe
Perfect for getting in a ton of nutrients all at once! From folic acid, iron, fiber, and more; this would be a great addition to your diet while pregnant, or when trying to get some veggies into your little ones diet!
Ingredients
1/2

cup

fresh spinach

packed

1

banana

1/2

cup

beets

cooked (or from a can)

1

tbsp

flaxseed meal

1

tsp

chia seeds

1/2

cup

frozen strawberries

1 to 2

cups

water

ice cubes

add in after blended
Instructions
Blend all ingredients together, except for ice cubes.

Add as many ice cubes as you'd like.
Make sure you share this recipe with others who will enjoy it!