*Disclosure: some links may contain affiliate links (meaning if you end up purchasing something when you click on the link then I may get a commission on it, with no extra cost to you, of course). For more information on what this means, visit my disclosure page.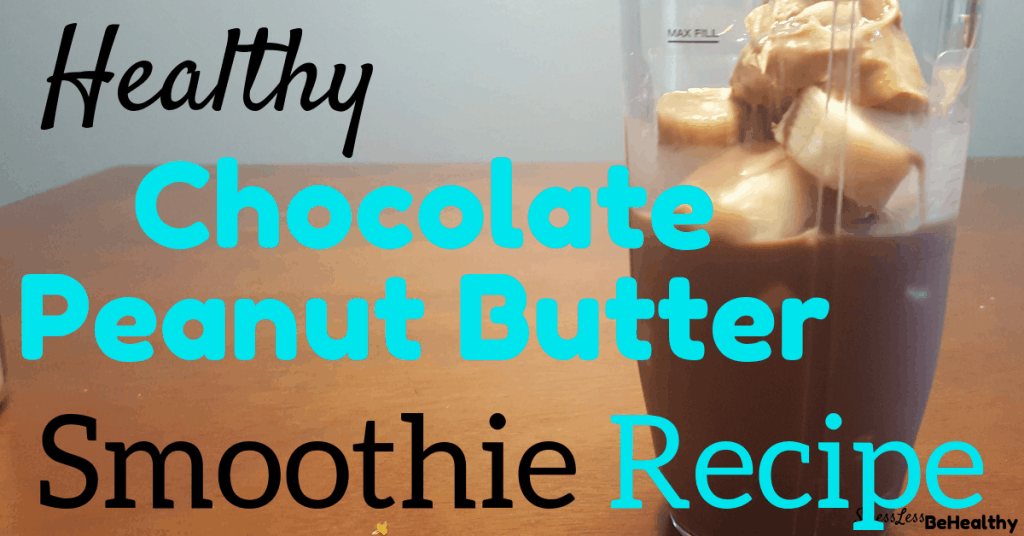 Healthy Chocolate Peanut Butter Smoothie Recipe
Do you ever just crave a Reese's peanut butter cup but you know you shouldn't be eating them?  For one reason or another.
Whether you're vegan, simply trying to eat a more plant based diet, and less processed food, or trying to get your kids eat veggies; you'll all love this healthy smoothie!
I created it out of desperation, cravings, and not wanting to leave home to go to the store! This was created before I even became vegan, yet it's naturally vegan, kid friendly, and delicious!
Plus, if you're looking for a way to get some veggies into your little ones without them fighting you; this is the way to do it. My two little girls, my picky eater included, can't even tell there's kale in this smoothie. Which in all honestly, ends up tasting more like a frosty than a healthy smoothie!
Related Posts:
What do you put in a chocolate peanut butter smoothie?
In general, you need peanut butter, some type of milk, and some type of chocolate.
In this smoothie you'll also add in some frozen bananas to up the potassium content, and to make it taste more like a Frosty.
You'll also add in some curly kale; it's hard enough to get our kids to eat veggies, why not include it in a recipe that they'll end up begging you for after their first sip! My girls must have asked me to make this for them everyday this past week, no joke. We had it for breakfast a few days, then after dinner for a couple of the other nights, and for an after school snack!
For the milk, make sure you choose a dairy free kind for a vegan smoothie, we used chocolate almond milk for this. However, plain soy milk with a table spoon of cocoa powder works just as well, and will give it additional protein. We don't get chocolate almond milk too often, so the girls wanted to make something special with it!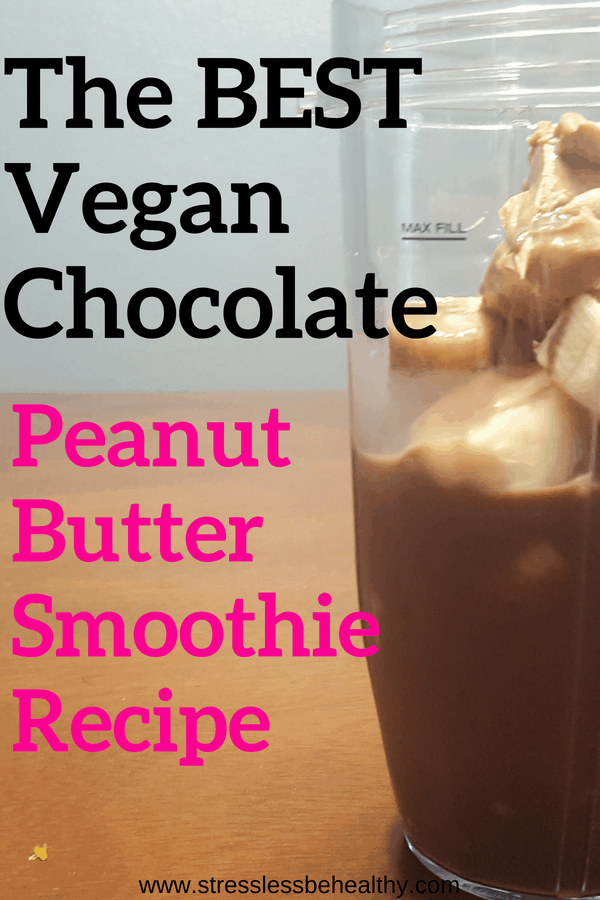 How to Make this Super Easy Smoothie
So, this smoothie isn't only delicious, will crush your chocolate peanut butter craving, and get veggies into your kids; it's also super easy to make.
You'll need something to blend it in, such as a nutribullet, nutri ninja, or just a regular blender. My girls love how smooth the nutri ninja auto IQ makes this on the Auto IQ Blend setting, which is just a fancy way to say which 1 single button you push once the cup locks into place.
Fill the cup, or blender, the way you're supposed to according to it's directions. Using the nutri ninja, I add the kale, then frozen bananas, then peanut butter, and then the chocolate almond milk. Put the top on with the blades. Lock it in place, and blend. Simple as that!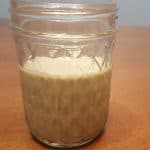 Chocolate Peanut Butter Smoothie
Craving Reese's but don't want to eat something so unhealthy? This Chocolate Peanut Butter Smoothie will calm your chocolate peanut butter craving, just like a reese's, but provide you with some health benefits and fill you up! Kids love these , too; they'll think you're giving them a special treat.
Servings
3
Small Servings
Ingredients
1

Large Handful  Curly Kale

2

Frozen Bananas

slice before freezing

¼

cup

 Peanut Butter

1

cup

Chocolate Almond Milk
Instructions
Blend everything in a blender (or nutribullet, or ntutri ninja) til smooth.
Recipe Notes
*You can sub in 2 tbsp cocoa powder and regular almond, soy, or another type of plain milk, if you don't have any type of chocolate milk.
I hope you and your kids enjoy this smoothie as much as my girls and I do. It really helps with getting some fresh leafy greens into their diets to improve their health, and energy. Not that they need any more energy, as they're already running circles around me before I give them this healthy dessert. But, it does help with my energy levels, too. So, that's always a plus.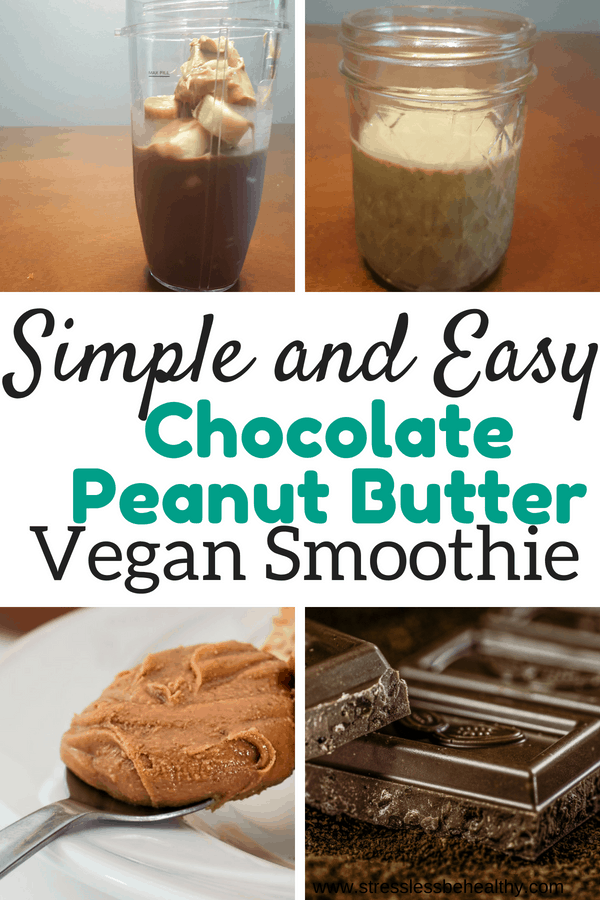 If you're interested, I've put together an ebook with 15 "mother approved" recipes that my girls love! You can sign up to get it sent right to your email here. Don't forget to sign up to receive weekly email from me too by pushing the button in the email sent!