*Disclosure: some links may contain affiliate links (meaning if you end up purchasing something when you click on the link then I may get a commission on it, with no extra cost to you, of course). For more information on what this means, visit my disclosure page.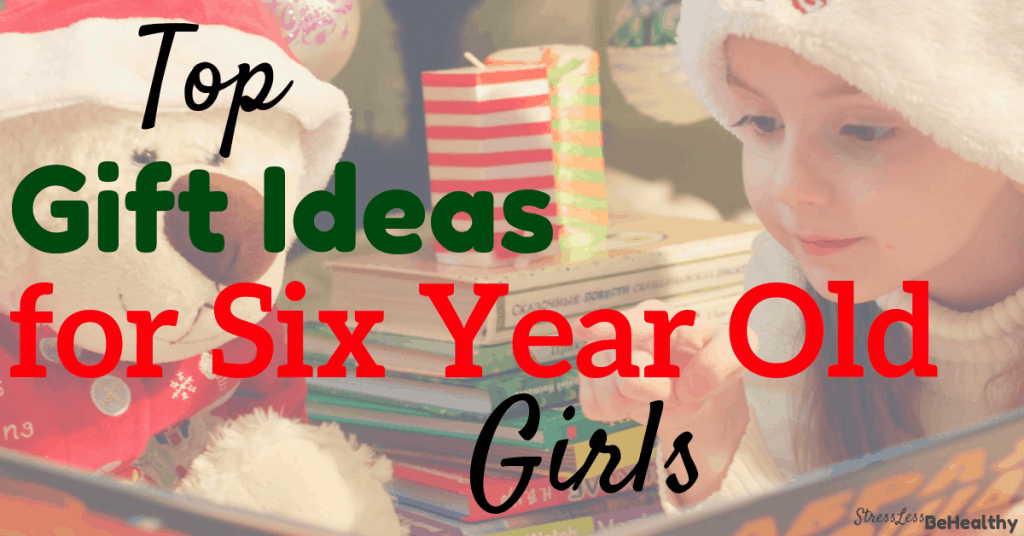 Top Gift Ideas for 6 Year Old Girls
Curious what six year old girls are into this year?
YES
That's what I thought.
Just so happens, I have a six year old girl and she was not shy, not even for a moment, to tell me EVERYTHING she wanted for Christmas. We went on Amazon and looked around…I don't think that there were 5 seconds that went by without her saying she wanted something. It can be too easy sometimes to get our kids to tell us what they want for Christmas.
The tough part is sticking to our Christmas spending limit and getting the toys that they will cherish all year long, not just Christmas day.
There are tons of toys that they will point out to you, especially at six years old, but most may be chintzy, or toys that will be forgotten or easily broken. And, sure, you could buy them a ton of chintzy, breakable, and forgettable toys for them for Christmas and stay in budget. Or, you could get them less toys, that may be a bit more expensive, but completely worth it.
This year, for my six year old girl, I'm opting for toys that she will cherish and care for and that she actually wants.
To make sure this list doesn't get too long, I put a limit of the 10 best presents that any six year old girl would love to get for Christmas! Starting with her favorite toys she got from her birthday last week.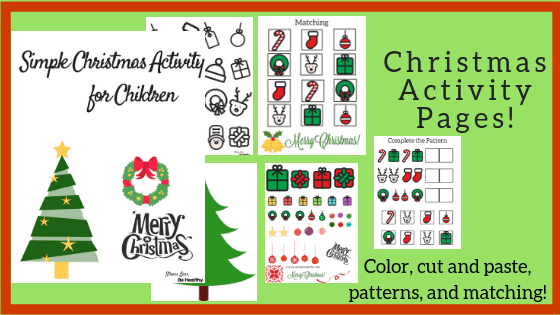 Related Posts:
These tiny American Girl Dolls, which are cheaper than regular American Girl Dolls, are wonderful for mature 6 year old girls. My daughter just turned six and received the one above as a birthday present, she LOVES it. She treats it like her own little girl, plays with her, bakes cookies in her easy bake oven with her, and even tries to read to her. It's so cute. I'm sure your daughter would love one, too! Check out all the dolls here.
If your daughter loves to bake with you, is capable of being patient, and willing to let you help when needed; then she'll LOVE an easy bake oven for Christmas! It does suggest your child is 8 before using this, so adult supervision will be required. But a mature 6 year can absolutely use this as long as they can follow your direction, and of course, have patience. Get it here!
If you daughter has an imagination and loves serving you 'coffee', then she'll love this little cafe. My six year old has been playing 'cafe' or 'bakery' on and off for the whole past year, with no end in site. She's made signs to put on her door letting us know that her little cafe is open 24/7. She's made a 'menu', where she drew out everything that she serves, including my blueberry muffins and healthy chocolate chip cookies that she loves so much. Honestly, I would've been surprised if she hadn't found this online!
Sometimes six year olds' just want to enjoy their baby dolls and pretend they're mommies. Both of my girls do this; they treat their dolls like they're alive and helpless little babies that need their mommy to take care of them. This is the one my six year old likes, and this is the one my almost three year old wants! You can't go wrong with baby dolls at this age, especially if they're made in the image of their favorite Disney Princesses.
Educational Toys: Books
Books are always a great present to give children for Christmas. Sure, it may not be the most exciting thing, but watching the excitement on my daughters face as she's starting to be able to read to me; it's priceless! So, whether you buy them books to wrap up under the tree, or stick them in their stocking when being 'Santa', I hope you can experience the excitement on your childs face as they are learning to read.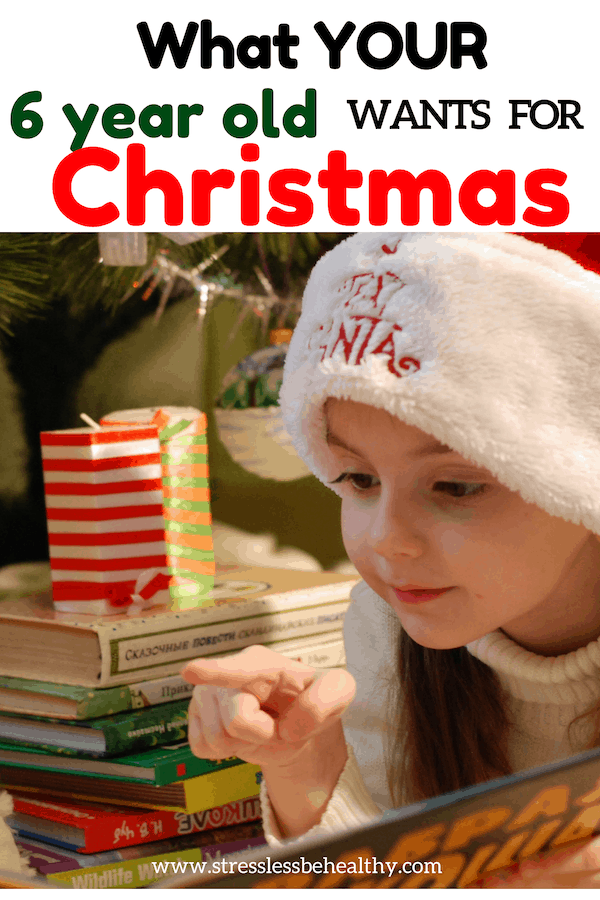 And, of course, they're going to want a place to read their new books…in peace and quiet. What better place than their own little tent! My daughter actually got this as a present last year for Christmas, but still uses it as often as possible. She loves to play with her dolls in it and even shares with her little sister. If she didn't already have it, she told me she would put it on her Christmas list this year! Help your little girl feel like a little princess, like my daughter does, with this tent.
Related Post: 7 Holiday Stress Relief Tips that ACTUALLY Work!
With this being your childs first or second year of school, they may start asking you for a desk. Why not get them a table and chair set instead, so they can use it for more than just homework. And, yes, some kids get homework in Kindergarten; my daughters homework is called 'home fun', which I thought was adorable and helps with her wanting to do it every night! This table and chair set would be perfect for her. She can use it to set up in her 'cafe', take the middle section out of the table and push her small cafe toys in it, and then focus on her homework. Or, use the middle section, with the net under it, to help keep a few of her school supplies hidden from her sister. (Not sure how that would last, haha.)
Of course, for any six year old girl who wants to open her own cafe, or simply play tea party; this will be the perfect gift! It's quite affordable, as well. This will probably be what get's tucked away in the net under the table above when it's 'home fun' time!
Popular Girl Toy:

Barbies and Dream House

I was always against the idea of my little girls getting Barbie dolls, because of the social standards (and body type) that they portray of girls and women that are impossible to live up to. Luckily, with the introduction of their show on Netflix, they've introduced new dolls with different body types, and personality types that aren't 'perfect'. My 6 year old did not leave this classic girl doll off her Christmas wish list this year.




Related Post: 21 Vegan Christmas Cookies You'll Want to Make this Holiday Season!

Give them something they will treasure for the rest of their lives. It doesn't matter if your 6 year old has tons of jewelry, or none, they'll still appreciate this musical jewelry box to help keep their treasured possessions safe. Plus, by this age, they should be able to keep this in good condition for years to come!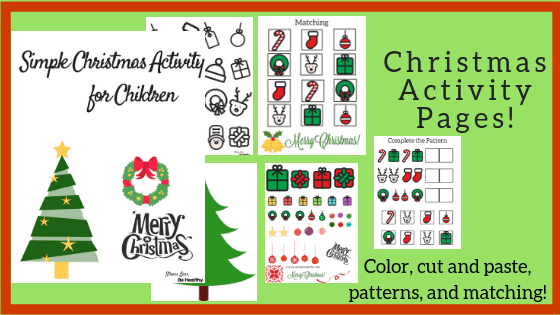 Being 6 at Christmas time is a special year; they still believe in Santa and love their baby dolls with no shame (and should never feel shame for playing with dolls). However, I feel your struggle with trying to figure out what to get for little girls at this age. They're still pretty little, but they are also growing up and wanting to act like a 'big girl'. Which is why there are toys on this list that are suitable to younger girls, and ones that older girls would love as well. A happy medium, if you may.
Use this gift list, that my 6 year old helped me create, as a guide for buying for the six year old girl in your life!