*Disclosure: some links may contain affiliate links (meaning if you end up purchasing something when you click on the link then I may get a commission on it, with no extra cost to you, of course). For more information on what this means, visit my disclosure page.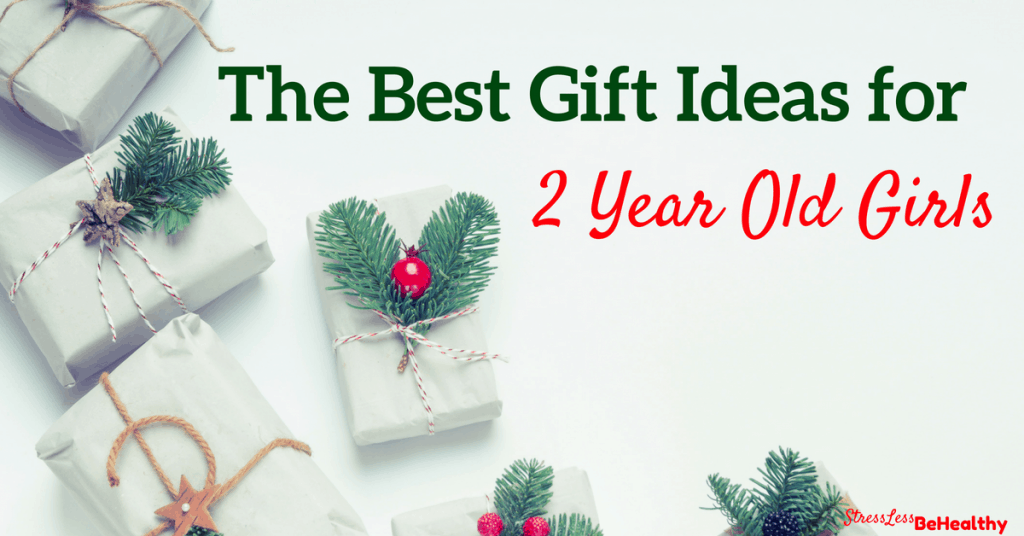 The Best Gifts for 2 Year Old Girls This Year!
11 Awesome Gifts They'll Love
So, the Holiday season is right around the corner, and if you're smart; you're probably starting to think about what your loved ones might want. And, if you're reading this then you want to get a gift or two, or more, for a little one.
This age is hard to shop for; they don't exactly know all the words they need to tell us exactly what they want.
That leaves us guessing and hoping we bought them something they'll enjoy. Luckily, they aren't too picky at this age and will pretty much enjoy whatever you get them. As long as it's something they can play with; you're good.
This is the stage where you can wrap up and empty box and they'll enjoy it as much as an older kid will enjoy a ipad
But, just in case you don't want to simply wrap empty boxes up for your 2 year old, here's a list of what I wish, or plan, on getting my 2 year old for Christmas!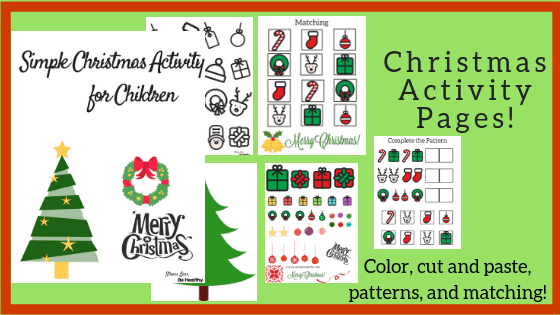 Related Posts:
Gift Ideas for 5 Year Old Girls
The Ultimate Christmas Planning Guide (with Lists!)
7 Holiday Stress Relief Tips that ACTUALLY Work!
What to Get as Gifts for Two Year Olds
Little kids love to play pretend, especially at 2. They see and are understanding what's going on around them and they are starting to want to copy things they see; this includes wanting to help in the kitchen. Unfortunately, everything us adults do in the kitchen isn't safe for a 2 year old to help with. That is where the little kitchen set comes in handy. Set it up in a playroom, your child's room, or even right in the kitchen so they can cook with you! If your child already has one, or has an older sibling who does (like my 2 year old); buying new accessories for the kitchen would be an ideal gift!! Like a play stand mixer or tea set!
They may not be old enough for a big fancy dollhouse at this age, since they'd probably accidentally destroy it or cover it with their favorite color crayon; but, they are sure to love a little people version on a dollhouse. Honestly, my daughters loved this when they were only a year old. The chunky little people are great for their little hands and most of them make some type of sound, or plays music!
Now, I would love to say that if my two year was the oldest child in the family and didn't know about tablets already; then I wouldn't be planning on getting one of these for her. But, her older sister did get a VTech Innotab tablet, a little kid version of a tablet, when she was about two. And, she loved it, but quickly outgrew it. (And, that brand was hacked a couple months after we bought it for her, so we weren't able to update it or have it hooked up to wifi at all.) For our second child we're simply going to skip the hassle of having a little kid version of a tablet and get her a tablet that she'll use til she's a teenager; in which case she'll probably want her own smartphone, or whatever new thing they have out by then.
Alright, if you don't want to be so high tech with you gift for a 2 year, I completely understand. (But, in all honesty with how technology is now a days, I wouldn't be shocked if they start expect kids to be able to type before they enter kindergarten within the next few years.) Here's a classic toy for a 2 year old; a rocking horse. There are so many different kinds available. There's soft ones, realistic looking ones, plastic, wooden. Amazon even sells the spring loaded rocking horses; I had one when I was younger, I wouldn't recommend these for a 2 year old, though. A plush, wooden, or plastic one would be ideal!
My girls have a little ride on train, that also plays music and helps teach the alphabet with little blocks, and they love it. But, there is a wide variety of ride on toys that they would love. Whether they can ride a little trike or still need help and enjoys being pushed on a ride on toy, this could be the one big thing you get them for Christmas. They'll enjoy it even more when summer comes back, so you don't have to worry about them using it once and then forgetting about it; like some of the other small toys they might get.
What kid doesn't love building towers simply to knock them down? My girls love it, my 2 year old more so than my 5 year old, and when I worked in the toddler room at a child care center; it was one of their favorite games to play! Plus, it can double as a great STEM activity in a few different ways for your toddler!
Coloring is such a great activity for a two year old, especially if they are still sitting in a highchair. It's bound to keep them entertained for at least 10 or 15 minutes, or longer depending on their attention span. Just make sure you put the crayons up when they're not sitting and coloring on what they're supposed to. There's been a couple times this year when my 2 year gained access to the crayons and colored on the walls and floors of our home, that we're renting…
Every couple of weeks I get out the paints for my daughters to do a special craft. They love it, especially when I give them some googly eyes and pipe cleaners to add to their craft to make it more 3D. We even made some puzzle piece wreaths for the fall this past year that my 2 year old spent around an hour painting! Again, make sure your child can not get access to these art supplies when unsupervised.
These cuddly little things are every childs favorite toy. They get to sleep with them at night and pretend to care for them. It's so cute watching them play with their stuffed animals. But, there is such thing as too many, and my 2 girls (5 and 2 years old) have just about reached that point. So, yes, we will get our two year old one this year; but only ONE. We're even telling grandparents and other gift givers not to get these for our children this year. I know, it's going to be hard to choose just one!
They like to copy everyone at this stage, even daddy, with having their own chair in the living room to sit in. It helps them feel more independent, as well. And, you know that's a big thing for them at this age; they still like to be close to you, on their terms, but they're also testing out limits to see what they're able to do. Even if you place this chair in their room next to some books, instead of the living room; they will still enjoy it! Unfortunately, they will out grow the chair eventually; but let them feel like a big kid til they do by getting them a chair just their size. (My 5 year old had a Tinkerbell one that she loved!)
Alright, what kid doesn't dream of having their own ball pit? Kids love these things, even at two. There are so many ways they can play with these. They can sit in them and have a blast, throw the balls at siblings (without really hurting them), create a basket ball hoop and work on their aim (haha), or at least work on their hand eye coordination which isn't fully formed at this stage! My girls already have one of these, along with little tent like play houses. We don't have them set up all the time because of the amount of space they take up; but when they are set up, they will play in them for hours. (They think it's even more hilarious when myself or husband hide in the tents; they get so cute an giggly when we do that!)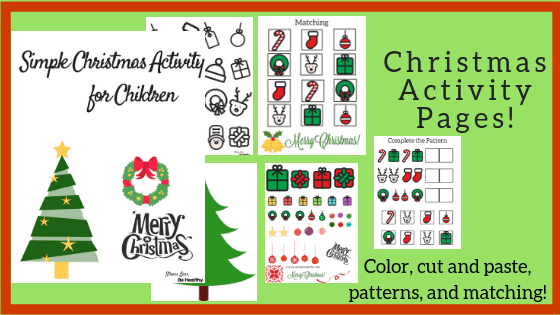 I hope you found this gift guide useful, unless of course your child already has everything on this list; then maybe the one stuffed animal item would be the only useful idea. One thing great about kids at 2 years is that they don't quite understand money, so they won't know if you spent $5 on them or $500. So, there's no need to feel bad if you can only get them a few things, or one thing, this year. If you're tight on cash, get them what you think they'll love.
A coloring book, some crayons, and a stuffed animal is really enough for them at this age. Everything else is just awesome if you have the money to spend on them.
The one thing to remember about Christmas is that it's not all about the gifts you give or receive, it's about actually spending time with your family; whether it's your extended family or simply just you, your husband and your kids.
Feel free to share any or all of these ideas; use them for yourself to buy for your two year old or a two year old who's special to you!!
Don't be afraid to add to the list in the comments!