*Disclosure: some links may contain affiliate links (meaning if you end up purchasing something when you click on the link then I may get a commission on it, with no extra cost to you, of course). For more information on what this means, visit my disclosure page.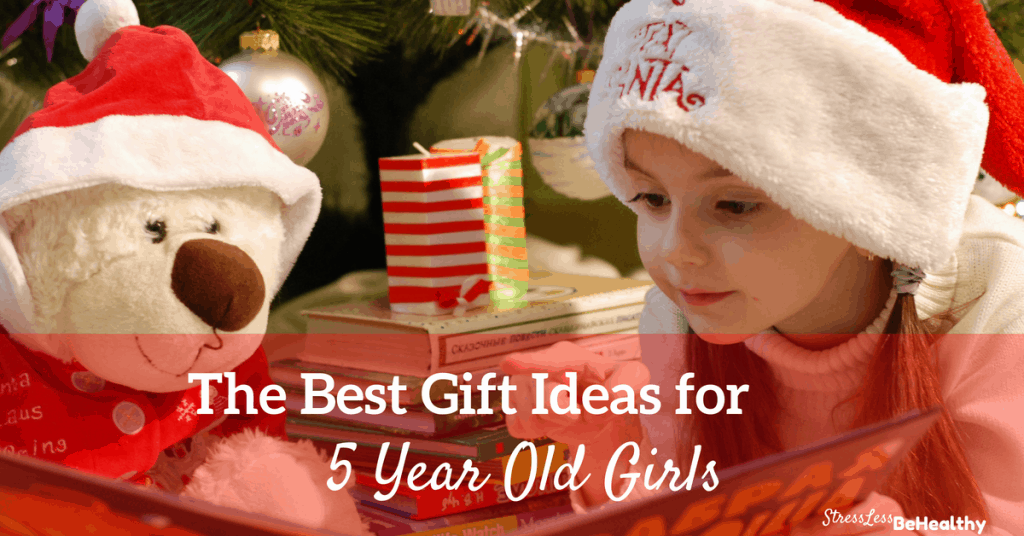 The Best Gift Ideas for 5 Year Old Girls
(what they REALLY want; what we ACTUALLY bought)
Christmas is coming soon, and just in case you haven't shopped for the five year old girl in your life yet; I came up with a list of items they would love.
My own five year old even helped me, so you can rest assure that these items are things that actual 5 year old girls want!!
Now, I did break the list down into three categories; what my 5 year old specifically told me she wanted, what my husband and I actually bought her or will buy, and items that I would absolutely love to get for her but we simply don't have the means to do so this year.
The items on these lists may be different than what you might think. We don't have cable, so my girls aren't influenced by commercials. And, my husband and I are tired of all of the chintzy toys in stores that you see. They may enjoy those toys for a day or a week or so, but after that they simply get forgotten about or broken.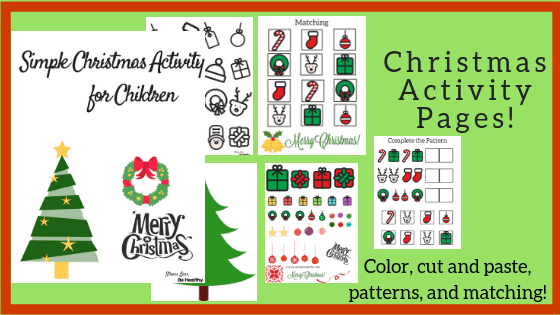 Related Posts:
7 Holiday Stress Relief Tips that ACTUALLY Work!
The Ultimate Christmas Planning Guide (with Lists!)
Healthy Peanut Butter Balls (Vegan)
What 5 year old Girls Wants:
She's a little girl, with a little sister; they both play with their baby dolls all the time. They pretend to be pregnant with their dolls and then try to care for them the best they can. Apparently, my daughter doesn't think she has enough and wants more baby dolls. And, don't forget the extra clothes, diapers, bottles, pretend food, and stroller. For the stroller, my daughter was very specific and said she wants a carriage, not a regular stroller.
She's a big fan of Sofia the First and Harry Potter (yes, even at 5). And, because of those two shows and possibly others, it's not hard to find little potion sets and magic wands. However, like those shows, the items available either seem too childish or too grown up for a 5 year old. This one is better left for when she's a few years older and gets more interested in science, and doing science experiments; that's where the real magic is!
She didn't specify which movie she wanted, only that she wanted movies. Lately, she's been enjoying Disney movies and any show with fairies or princesses in it. When I was little I would always get a movie next to my stocking from 'Santa', I may just continue that tradition for my girls. (If you decide to join up for the Disney Movie Club they tend to have an awesome deal going on around this time of year where you can buy 5 movies for $1. No Joke!!! I did this 2 years ago for my older daughter when money was really tight. Click here to sign up and check out the deal yourself!)
4. A Dog
By a dog, I mean she actually asked for a real live pet dog. For us, at this point in our lives, having a dog isn't realistic. We're still renting our home and having a dog is a lot of responsibility; for her and me. I also don't want to be potty training a 2 year old and house training a puppy at the same time. The last place I worked I heard stories from one of my friends about how she was potty training her child and house training a puppy at the same time. And, as hilarious as those stories may have been (to anyone not involved), I would not have wanted to be in her shoes (literally).
A couple years ago my mom had bought me a super soft blanket for Christmas; the softest blanket we had ever felt. Now, my daughter wants one for her self. Unfortunately, I don't know where my mom had bought it. But, I'm sure there's other blankets almost as soft that I can get for her if she truly wants one for herself in the future. For now, I share.
What We Got Her (or will be getting her):
We can't deny her completely of getting a new baby doll and a few items to go with it. Plus, she shares with her sister more often than not. The few accessories we bought her for her dolls are; a doll highchair (she doesn't have on yet), a new outfit that fits a few different dolls she has, and a baby dish set.
Alright, so this pick was completely by me. But, at 5 years old, kids should start to enjoy reading books, whether they are just learning to read or are already reading. It's never too early to get them started loving books! We were even able to find some of her favorite characters with the early reader books.
We bought Moana (through the Disney Movie Club) for both of our girls as a joint gift! Ever since the movie came out on Netflix it's been a hit at our home. Getting kids a movie for Christmas is a win-win. A win for the kids because they tend to really enjoy movies, and a win for the parents because they can take a break. Even if that break is cleaning everything up from Christmas morning, at least we'll get to do it in peace.
7. One Stuffed Animal
I'm going to emphasize the ONE here. Both my 2 year old and 5 year old have plenty of stuffed animals, and they seriously do not need anymore. But, have you seen how cute some of them are. My girls light up at the sight, or even thought, of a new adorable stuffed animal. We do tell all other gift givers not to buy stuffed animals for our girls, though. We try to be as strict as we can about that. If we weren't then we'd need to dedicate a whole room to the stuffed animals in a few short years.
8. A New Outfit
Nothing too fancy, just an outfit or two (socks, shoes, and underwear included). Cute enough that my future fashionista is in love with it, priced right, and something she can wear almost any day of the year. I don't see the point in buying a new expensive Christmas dress that our girls can only wear one or two days a year (and it'll only fit them one year). Buying regular clothes that our girls will love is a much better gift, and investment.
What I Would Love to Get Her:
I saw this on Pinterest in the summer and have been in love with the idea ever since. I know both of my girls would absolutely love this!! Unfortunately, we're still renting and we're not allowed to hang things up in our home. That rule, along with many other things about where we live, encourages us to find the perfect house to buy in the new area we live in. Hopefully, we will be able to find a house that fits our needs as a family sometime within the next year or so. Then we will certainly buy this for our girls. But, for now, it makes no sense to buy it; it would just tease our girls about what they could use.
P.S. If you want to buy a princess tent, instead of something that needs to hang, check this one out. My mom bought it for my girls!
For this year, a bike is a little out of our price range. It would be close to the only gift we bought our 5 year old if we did get her one. And, how much fun would that be; to get a gift and not even be able to use it for another 3 or 4 months. We'll wait on this for now, and think about it as maybe an early birthday present next year.
My girls have a little people doll house and they absolutely love it! However, my older daughter has really outgrown it and she is completely ready for a bigger kid doll house. One that she can play with and not feel like a toddler doing so. The price of these larger doll houses, though, seem to always be a problem, along with the space needed to store it when she's not playing with it.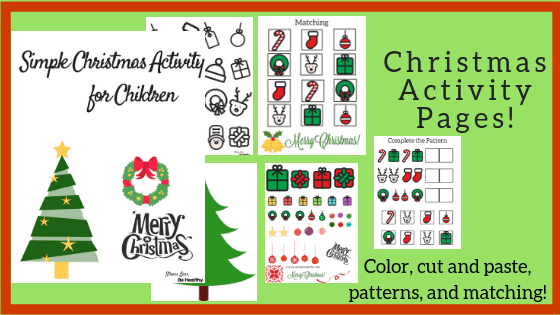 I hope I was able to help you get inside a five year old girls head, and let you in on the gifts that they truly want this holiday season. I can't guarantee that the little girl in your life will want all the things my daughter wants, but I'm sure there's at least a few wants they have in common.
Don't worry if you get more or less for your little girl than what my husband and I buy for ours. We all have our reasons for what we get them, whether it be our financial situation or the fact that we're trying minimalism out. Or, maybe you recently moved and have more space for your childs toys.
Maybe you're not the parent of the 5 year old girl in your life and you simply want to buy them whatever they want. There's no wrong way or reason to get a child a gift that will light them up inside!
Feel free to share any or all of these ideas; use them for yourself to buy for your five year old or a five year old who's special to you!!
Don't be afraid to add to the list in the comments!
Also, I've mentioned that I have a younger daughter as well, she's two and here's the gift guide I created for two year olds.