*Disclosure: some links may contain affiliate links (meaning if you end up purchasing something when you click on the link then I may get a commission on it, with no extra cost to you, of course). For more information on what this means, visit my disclosure page.
The Best Gifts for Work At Home Moms
Are you a work at home mom and unsure what to ask for as gifts for work at home moms?
We tend to do that, don't we?
We make Christmas lists for our kids, our spouse, our friends; everyone around us. But, we don't tend to make lists for what we want!
Maybe it's because we don't know what we want, or it's that we value buying for others more than asking for gifts. Maybe it's just part of being a mom and giving ourselves to others.
But, there may also be some people in our lives who actually want to buy gifts for us, things that we want, or need. Maybe they're sick of buying us gift cards or gifting us cash; because they know we'll just spend it on groceries, or on our kids.
If you're in this spot, then be sure to check out the gift ideas below!
The gift ideas below are specific for work at home moms, because that's what I am, so I know what we need/want, and what we will value. Whether something we want, something practical, or something to help us better ourselves and our lives. Because, why else are we work at home moms, if it's not to have a better life!
---
Related Posts:
What YOU Really Want: Gifts for Stay at Home Moms
The Best Mother's Day Gifts for Healthy Living
The Best Mother's Day Gifts for Stressed Moms!
---
Want to Remember This? Pin The Best Gifts for Work At Home Moms to your favorite Pinterest Board!!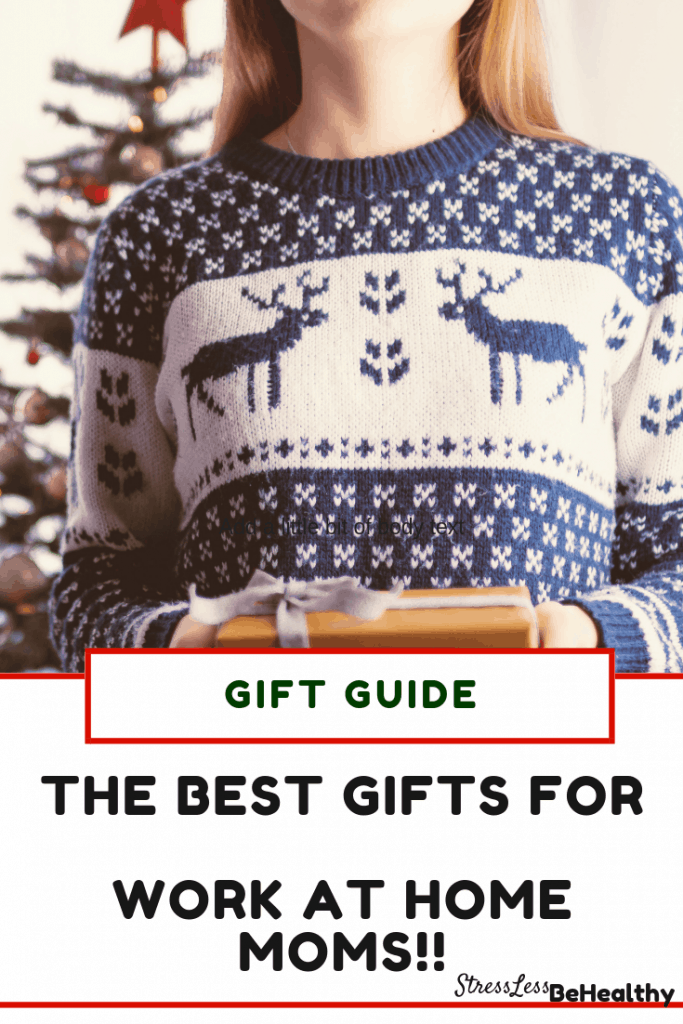 There are many ways us work at home moms can better ourselves and our lives with simple gifts from those want to give to us! But, the three main categories for the gifts below will be:
Your Mind and Well-being
Nutrition
and Fitness!
These are the best topics to receive gifts in as a work at home mom because they are practical, will help you stay healthy (aka- prevent you from sitting on your butt 24/7) and will help your mind grow even more!
Your Mind and Well-being
As a work at home mom, we tend to get stressed often; we need a way to help us stay sane, grow our mind, and give to ourselves so we don't burnout! We can do this through many things, the best ways being the following;
books
It's nothing new to know that reading is one of the best ways to expand our minds! Whether it's reading about productivity, eating well, or anything else that pertains to our life or our business. Owning more books can only of great benefit to us. So, be sure to put a couple of books on your Christmas list, for yourself, this year! I've even started to enjoy reading books on my phone with the Amazon Kindle App (hint- Kindle Unlimited Plans on Amazon can be given as a gift)!
music
Music is also great for our minds and well-being. It can soothe us, energize us, and more! Try out Amazon Music here for free, before asking for it as a gift! Or, you can always just use Itunes, like my husband does!
money for self-care necessities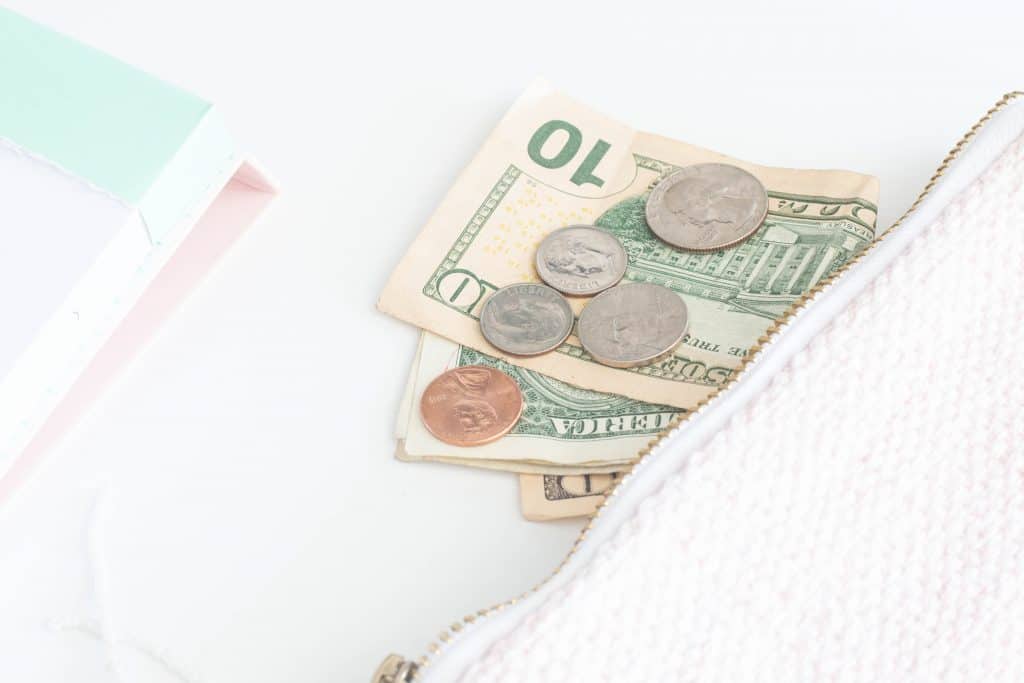 Yes, asking for just money can be dangerous for those of us who give so much of ourselves to our families. However, there are some things that would be easier to ask for the cash for, than the gift itself. Such as;
hair cuts
hair care items
glasses/contacts
hygiene products
make up if you use it
and more!
If at all possible, ask for a gift card, you know, to help you spend it on yourself instead of someone else!
Nutrition
Being a mom, working from home, and most likely caring for children at the same time (or losing sleep in order to work), keeping our energy up and staying healthy are vital! There are few things that can help us to keep our energy up, mostly it's up to what we eat, drink, and how often we move our bodies. This is why being prepared and making life easier on us in the kitchen is so important!
a good blender
I can't express this enough! Having a good blender will make drinking your vitamins and minerals so much easier! Green smoothies can do so much good for our energy levels. It can leave you completely revived after feeling sluggish on the couch all morning, and provide you with the nutrients you need to get through more! And, as much as I'd love to have this blender, I settle for either this blender or this one!
food processor
Food processors can help you make many things! It's kind of like a blender, but much stronger, you can even grind oats into flour with it or make your own nut butters! I love to make date bars with mine. They have plenty of protein, omega 3's, and even more healthy nutrients to them, which make them a great power snack for myself or girls while I work!
healthy cookbooks
The exact type of cookbook will be up to you and your eating preference, however, I know this one is great, along with this one and this! Be sure to check them out and peruse through the other books to see if you find anything else you like!
Fitness
Being a work at home mom, it can be a challenge to get in a fitness routine! If you're lucky, then you get to actually go to a gym to workout. If you're like me and get almost no time to yourself, then you'll need to get a little creative; workout videos and simple at home exercises will become your friend! But, there are a few other things you'll need to make working out at home a bit easier; check the items below.
yoga pants
Ok, so whether or not you're into fitness, and keeping your body in good shape and increasing your energy; you're going to want yoga pants! They're not only great for yoga and other exercise routines because of their stretch, they're also super comfy. Just don't let their comfy-ness make you less productive when you work. These ones even have pockets!!
workout bra
Having a supportive workout bra is very important for any mom who workouts, whether at home, outside, or in the gym. This is a non-negotiable. My favorite workout bras, that are supportive, have actually come from Victoria's Secret, but any that are supportive enough should work. It just so happened that I used to have a Victoria's Secret card and they had really good sales a few years ago, not only on the item itself, but also with getting 'free' items along with the original purchase. (In other words, I bought a sports bra and yoga pants on 'clearance', and got a 'free' robe.) And, they of course, don't have the one I have for sale anymore, but this one is a best seller on Amazon and super affordable!
sneakers
If you only workout indoors then you'll need a dedicated pair of sneakers to workout in. My favorites are Nike's. I recently had to buy my second pair ever for working out. I didn't know I'd need to wear sneakers when picking up my daughter from school last year. My 3 year old was fast and seemed to want to get all her energy out during pick up! You don't have to have expensive name brand shoes, though, cheap ones should work, too. Just don't wear them outdoors for regular activities if you plan on using them for exercising indoors.
yoga mat
Whether you have carpets or hardwood floors, you're going to want a yoga mat to workout on. It's easier to grip when doing push ups, and makes the floor a tad bit easier to lay down on for sit ups and other exercises. You may want to consider buying each one of your kids a yoga mat, too! My girls are always trying to workout with me.
free weights
The last item on this list is free weights. They don't have to be heavy ones, just heavy enough to be a bit of a challenge with the exercises you choose to use them for. As moms, we certainly need our strength, so don't think you can get away with simply doing a cardio workout. Be sure to do workouts that include cardio, strength training, and stretching!
There are many gifts for work at home moms to choose from!
Which ones are you going to ask for this year?
What is most important to you?
Honestly, I think the category on growing our minds would be the most fun to get presents from. But, it's always nice to be practical and keep healthy, too! That's why we started to work from home, right? To be practical. It's far cheaper to stay home with our kids and work in any time slot we can find, than to work outside the home and pay someone else raise our kids.
Reply in the comments which gifts for work at home moms you would like to receive this year!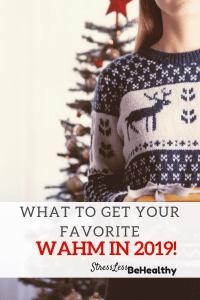 Be sure to grab this gift tracker to remember who you've bought for and what you've bought. Print it out, or edit it on your computer, phone, or tablet, so keep it a bit more secure so others won't see what they're getting for the Holidays! (Plus, who doesn't have their phone on them while shopping, make this Holiday Season a bit easier on yourself and download this PDF.)