*Disclosure: some links may contain affiliate links (meaning if you end up purchasing something when you click on the link then I may get a commission on it, with no extra cost to you, of course). For more information on what this means, visit my disclosure page.
130+ Healthy Snacks from A to Z | Alphabet Snacks for Kids
Do you need to find an alphabet snack for your child's preschool or kindergarten class?
Or just want to teach your child about nutrition and the alphabet at the same time!?
Well, if you do, and you haven't been on my site before; my girls and I went through an A to Z healthy snack challenge this past year!!
A 26 week challenge in which we on focused snacks starting with a different letter of the alphabet each week. (This was when my girls were 1 and 4 years old.) We came up with over 130 different snacks!!!
They absolutely loved it!
And, you and your kids can do the same. Maybe with not so many snacks, it as quite a challenge some weeks to come up with healthy snacks for some of the letters of the alphabet!
Just remember to make it fun; find out what part of the snack makes it healthy and tell your kids about it. Or, let them know the vitamins and minerals in a specific fruit or veggie they're eating, and what it helps with in their body. (Example: Oranges and strawberries have vitamin C which will help them not get sick! Or, bananas have potassium which helps with electrolyte balance and will give them energy!)
I'm honestly amazed at how much my oldest has picked up about nutrition from me simply telling her an interesting fact everyday of this challenge, and in everyday life! She even helped me come up with some of the snacks below.
You can download a printable list of them all here!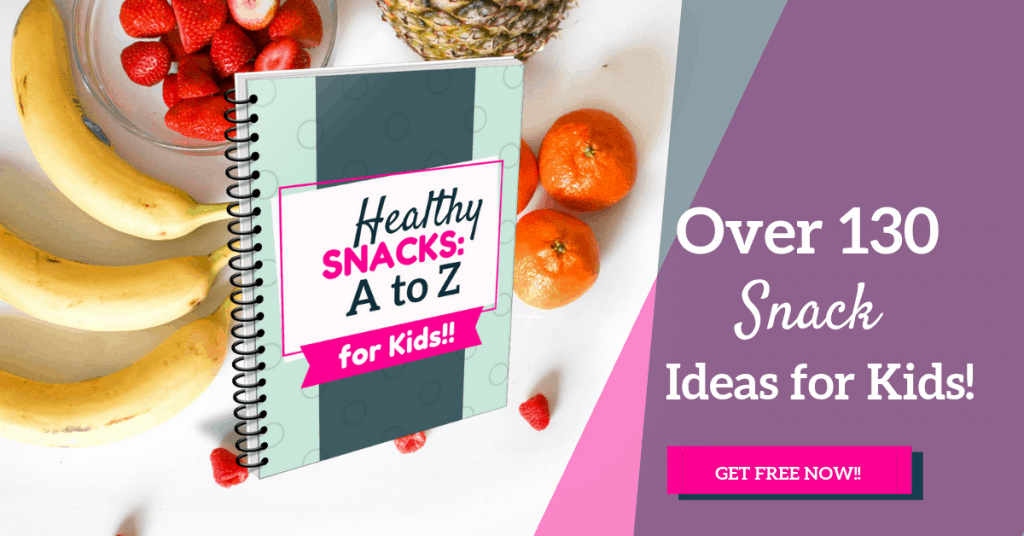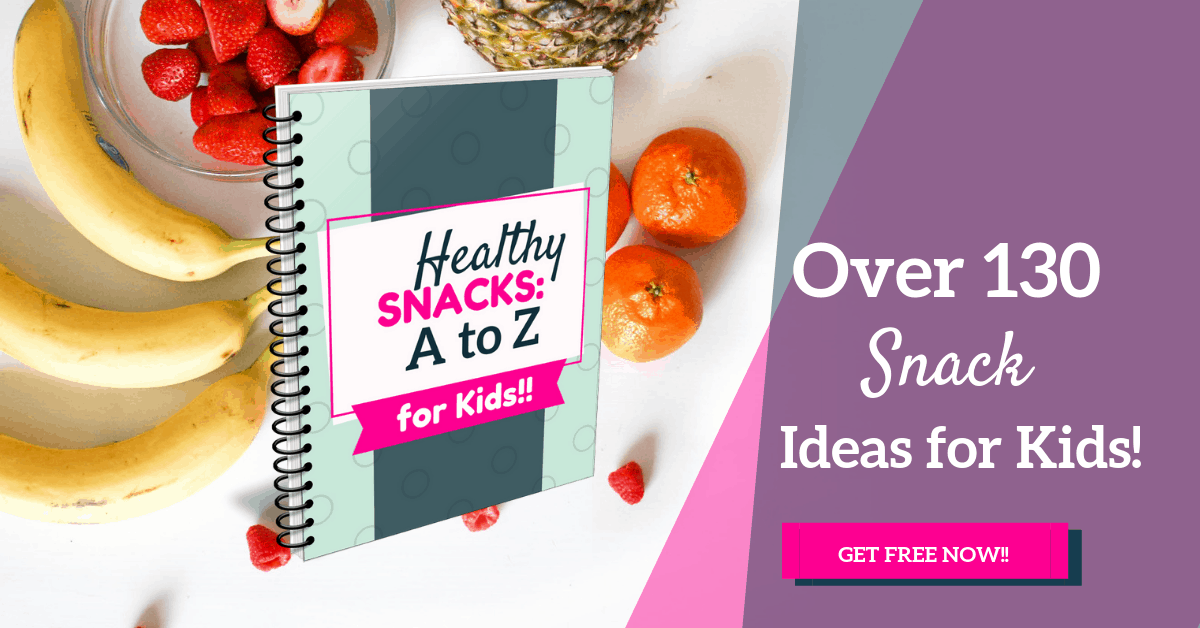 If you're interested in teaching your little ones the alphabet, with more than the use of snacks, you NEED to check out Prep Through Play: Letters!! Your little one will have tons of fun and conquer learning the entire alphabet in 5 weeks through playing games!
---
Related Posts:
26 Healthy Toddler Snack Recipes That Your Picky Eaters will Love
12 Ways to Get Veggies into a Childs Diet
13 of the BEST After School Snacks for Kids
---
Want to Remember This? Pin 130+ Healthy Snacks from A to Z | Alphabet Snacks for Kids to your favorite Pinterest Board!!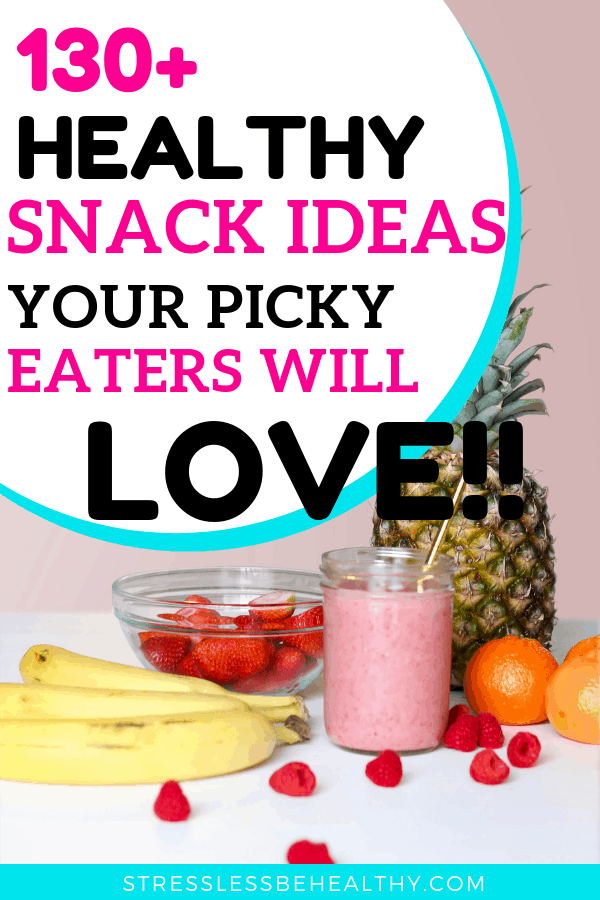 The Snacks
If you don't want to print out the snack list yet, and to help you save some time from having to go into each post to find out which snacks we had each week; I decided to put together a master list of all the snacks.
If you want to know more about a snack we had for a specific week (for example, if we liked it or not); then you will have to go into that weeks post to find out (just click on the letter to get there). Or, you could always contact me if you have any questions about them.
Before you start reading off all of these snacks, I do want to let you know that even though we enjoyed, and even found some new favorite foods; some of the snacks we tried were not all that great. If you want to know which snacks we enjoyed and which ones we did not, simply click on the letter to go to that weeks post to find out.
(And, as I add my own recipes to this site, I'll update the posts as needed and add links to the recipes here!)
Apples with cinnamon
Apples with peanut butter
Banana Bread or Banana, Berries, and Peanut Butter
Banana with Peanut Butter and Toppings, such as Raisins
Berry Popsicles
Carrots and Celery with Peanut Butter
Carrot Celery Nutri Blast
Carrot Raisin Muffins
Clementines
Cucumber Sandwiches
Cantaloupe
Delicious Fresh Juice
Date Shake
Date and Cashew Bars
Eggplant Chips
Ears of Corn
Eggplant Pizza
Edamame
Fruit Salad
Avocado Dark Chocolate Fudge
Fugi Apple Dessert in a Mug
Fig Newtons
Frozen Banana Mini Sandwiches
Green Grapes
Grapefruit
Grape Juice
Golden Raisin Cookies
Green Pepper with Hummus
Hummus with Veggies
Honeydew
Honeycrisp Apple
Honeydew Mango Smoothie
Honeycrisp Apple Cookies
Italian Bread
Insect snack
Ice pops
Ice cube (flavored)
Juice
Juice Pops
Jam
Jam Muffins
Jalapeno Muffins
Kale Smoothie
Kiwi
Kale and Veggie Pizza
Kale Chips
Kiwi Smoothie
Lemon Cookies
Little Candy Apples
Lemonade
Lime-Strawberry Drink
Mango
Mango Jam
Muffins
Melon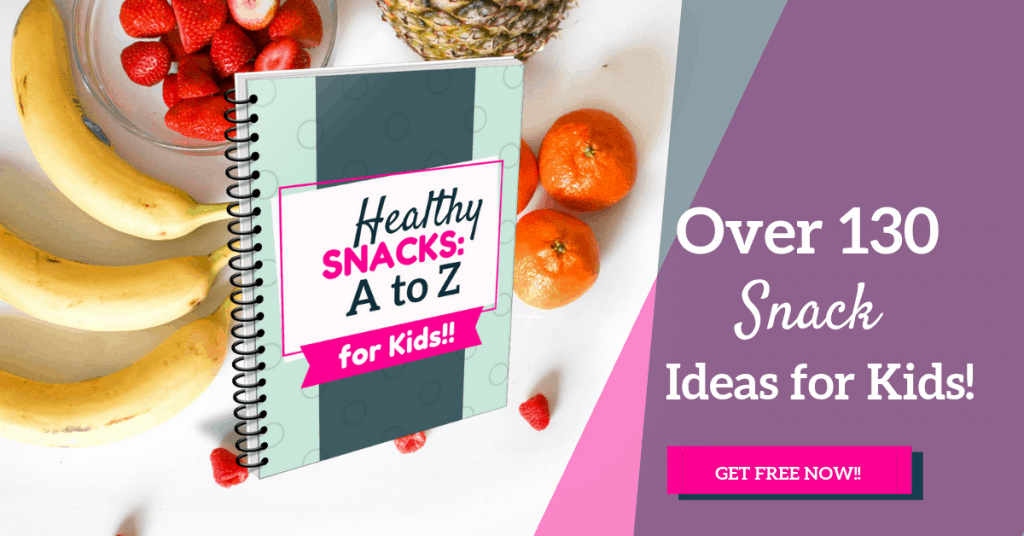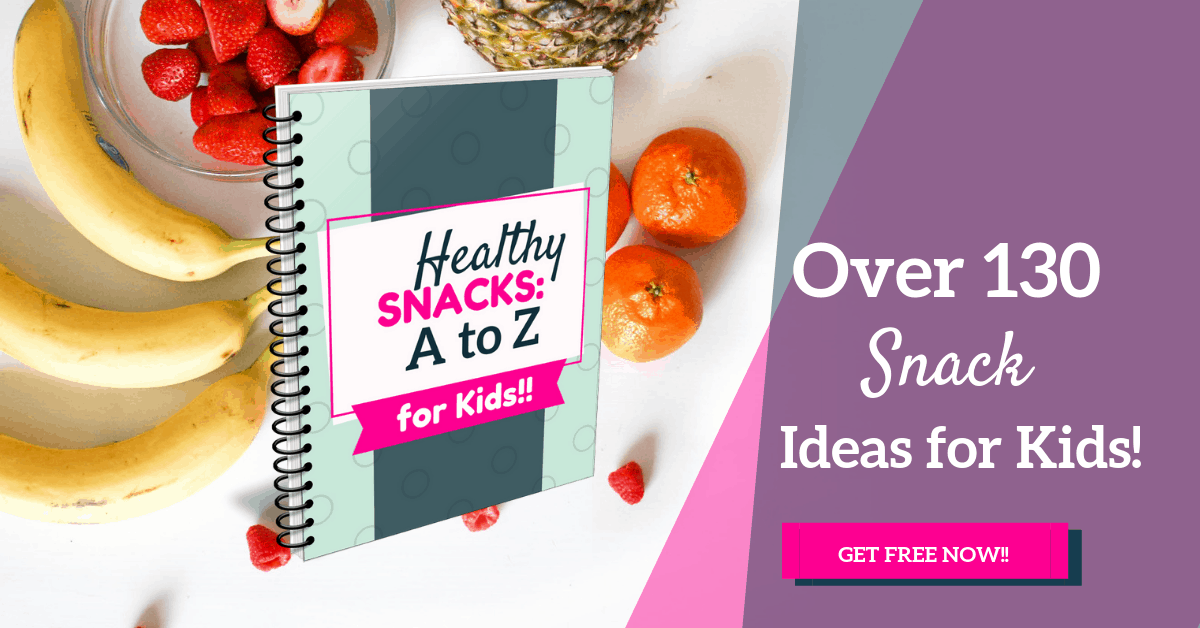 Nectarines
Nuts (mixed)
Nuggets (home made chickpea)
Nachos (apple)
Oranges
Owl snack
Octopus snack
Papaya
Plums
Peaches
Pears
Pineapple
Quinoa Mini Blondies
Quick Mini Pizzas
Quick Blueberry Muffins
Quinoa Breakfast Bowl
Red Peppers
Red, White, and Blue Fruit Salad
Rainbow
Red Grapes
Raspberries
Strawberries
Sweet Potato
Smoothie
Salad
Tangerines
Tomatoes
Toast with Avocado
Tiny Pancakes
Tortilla Chips with Fruit Dip
Unbelievably Delicious Muffins
Unicorn Snack
Under the Sea
Umbrella Snack
Unicycle Snack
Vegan French Toast
Veggie Fries
Vegetables
Watermelon
Wedges (potato wedges)
Watermelon Strawberry Drink
Whipped Coconut Cream
Waffles
Xigua Popsicles
The Letter X
Xylophone Snack
X-ray Snack
Yogurt
Yellow Pepper
Yellow Squash Muffins
Yellow Fruit
Yellow Squash
Zucchini Muffins
Zucchini Bread
Zucchini Cake
Zucchini in Sauce
I hope you enjoyed the convenience of my master list of healthy snacks from A to Z. It was an adventure of a challenge, with a lot of new foods and new recipes tried!
Between this challenge and all the documentaries I watch about eating well; I hope my daughters will grow up eating well without even realizing it!
So many people go through life simply eating whatever snacks they want without realizing most pre packaged foods don't have any nutritional value to them!
My girls are growing up with snacks that have plenty of nutritional value and snacks that are fun!
Comment below if you have any other snack ideas for any letter of the alphabet. I'll update my list with your suggestion(as long as it's healthy and mostly plant based!). And, don't forget to share this with friends and family!
Or, if you want an amazing bundle to help yourself and children be healthy, check out this bundle I created specifically for busy moms who want their children to eat better!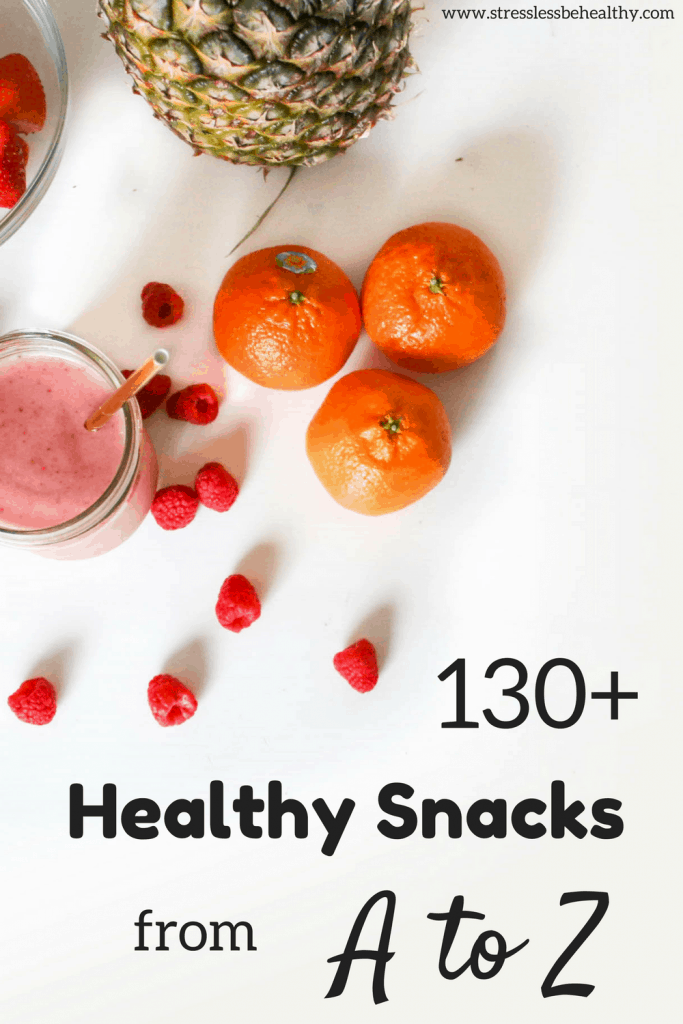 Don't forget to check out Prep Through Play: Letters to teach your little ones the entire alphabet through fun games you can play with them. It's like a mini curriculum to help get them ready for school!!
And, don't forget to check out the individual alphabet snacks posts above!