*Disclosure: some links may contain affiliate links (meaning if you end up purchasing something when you click on the link then I may get a commission on it, with no extra cost to you, of course). For more information on what this means, visit my disclosure page.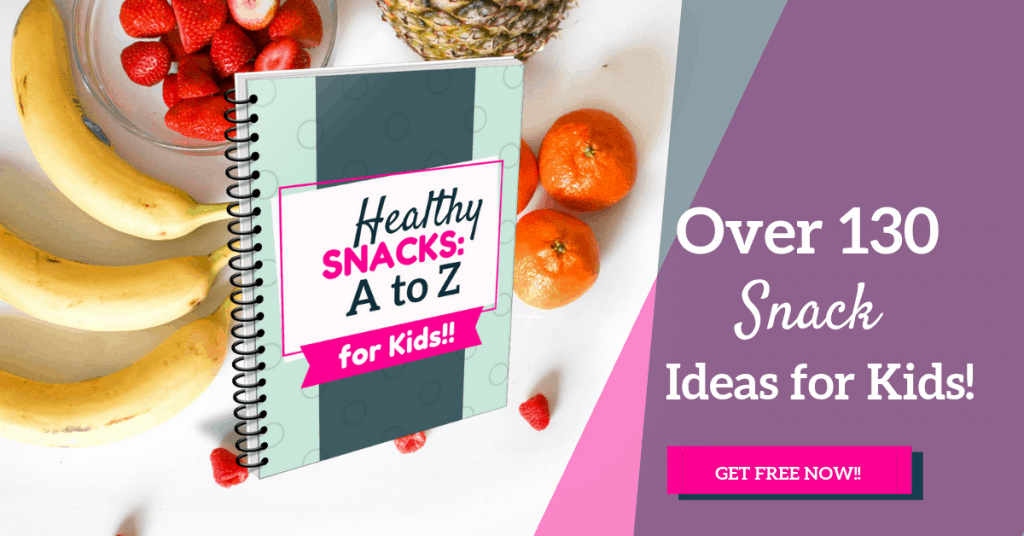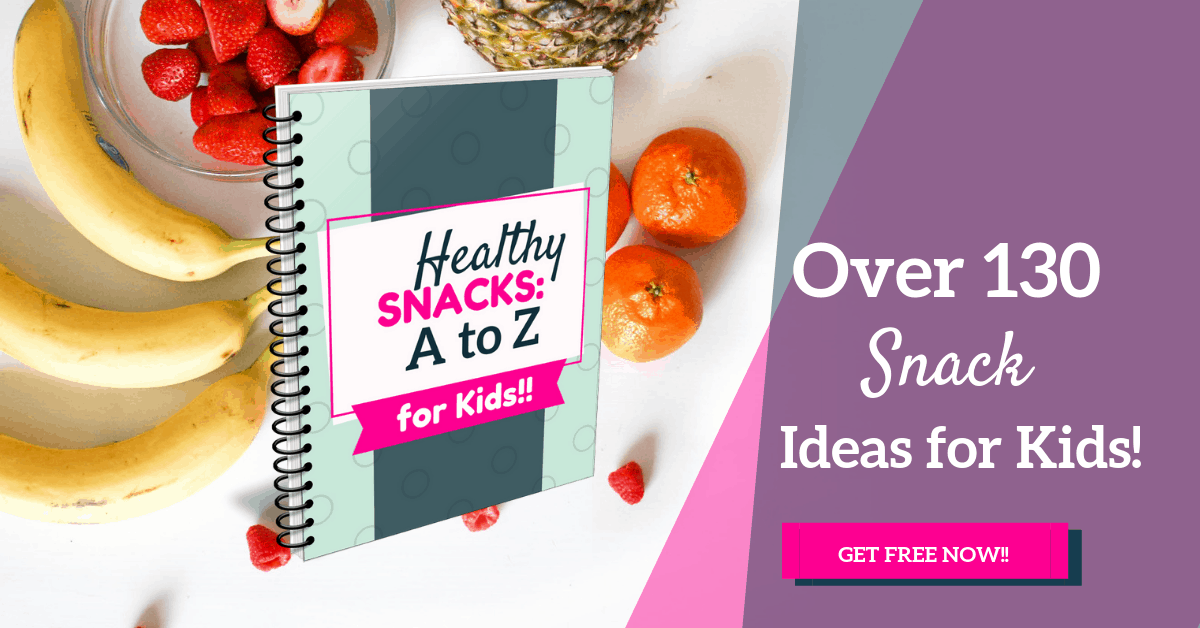 Do you have trouble getting your children to eat healthy snacks throughout the day?
Or have trouble coming up with healthy snacks for your kids?
I used to!
With my girls being picky eaters, especially my 5 year old; I've realized how truly difficult it is to have my girls eat healthy snacks. That's why this past year my two girls and I had an A to Z healthy snack challenge.
Over 26 weeks we came up with over 130 healthy snacks to eat. Some of the snacks immediately became favorite snacks that we all want to have on hand, while others weren't so great. (It may have been a recipe I found, or the fact that it was the first time I tried making it. Don't give up on the ones that didn't work for us!)
Let's have a look back on those 26 weeks, one letter at a time! With each letter, will come at least 5 healthy snacks. So, if you're looking for snacks for your kids at home, or snacks to bring in to your childs school that starts with a specific letter; you've come to the right place!
If you're interested in teaching your little ones the alphabet, with more than the use of snacks, you NEED to check out Prep Through Play: Letters!! Your little one will have tons of fun and conquer learning the entire alphabet in 5 weeks through playing games!
---
Other Related Posts:
10 Amazingly Healthy Things You Can Make with a Nutribullet
12 Ways to Get Veggies into a Childs Diet
13 of the BEST After School Snacks for Kids
---
Want to Remember This? Pin 5 Snacks For Kids That Start With The Letter N to your favorite Pinterest Board!!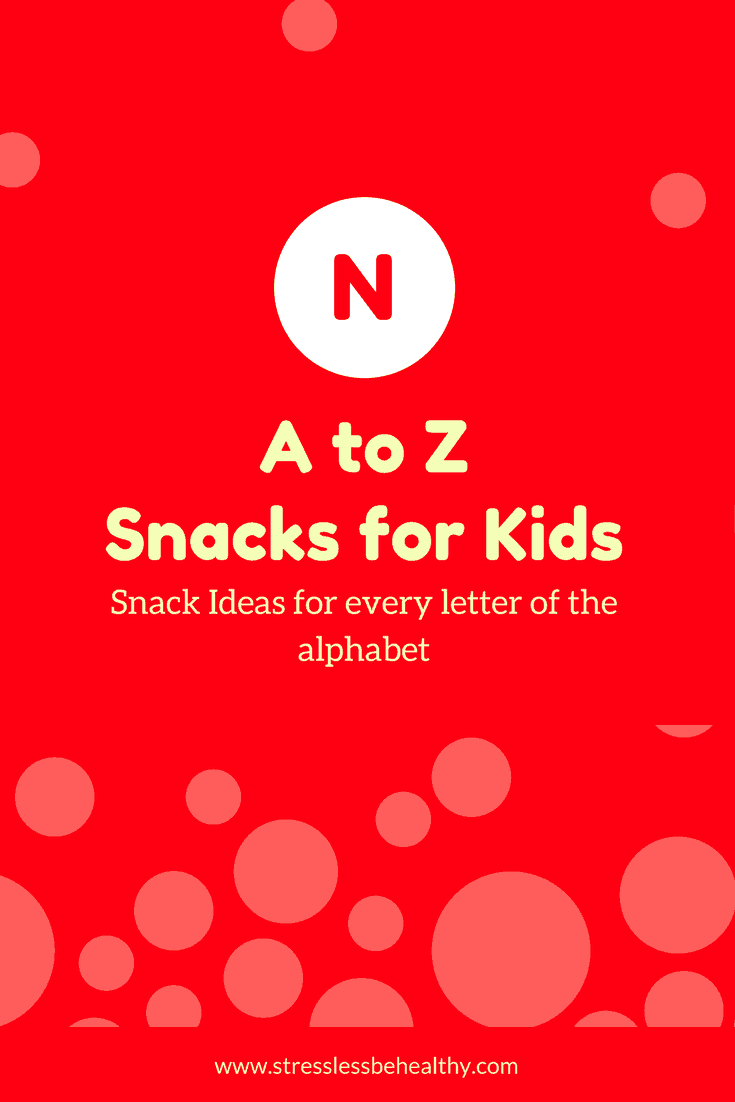 Snacks that Start with N
This past week we focused on the letter N for our A to Z healthy snack challenge. And, as it's getting more into the summer months; the fruit we've been getting has been more and more delicious. Like the honeydew we had last week and the nectarines we had this week! Unfortunately, everything I made this week wasn't as good as the fresh fruit we had. Some things just can't be made with chickpeas. Keep reading to find out what!
If you would like to catch up with the other letters of the alphabet that have been accomplished with this challenge so far, you can. Go here to check out letter M if you missed that, or head over to the A to Z series homepage!
Nectarines
The nectarines we had on Monday (and Tuesday, and the rest of the week) were absolutely delicious.
Both my daughters couldn't eat them fast enough, neither could I! Plus, it's the time of year where they can be bought by the bag, making this snack even cheaper. When it comes to healthy snacks I don't think anything can beat plain fresh fruit.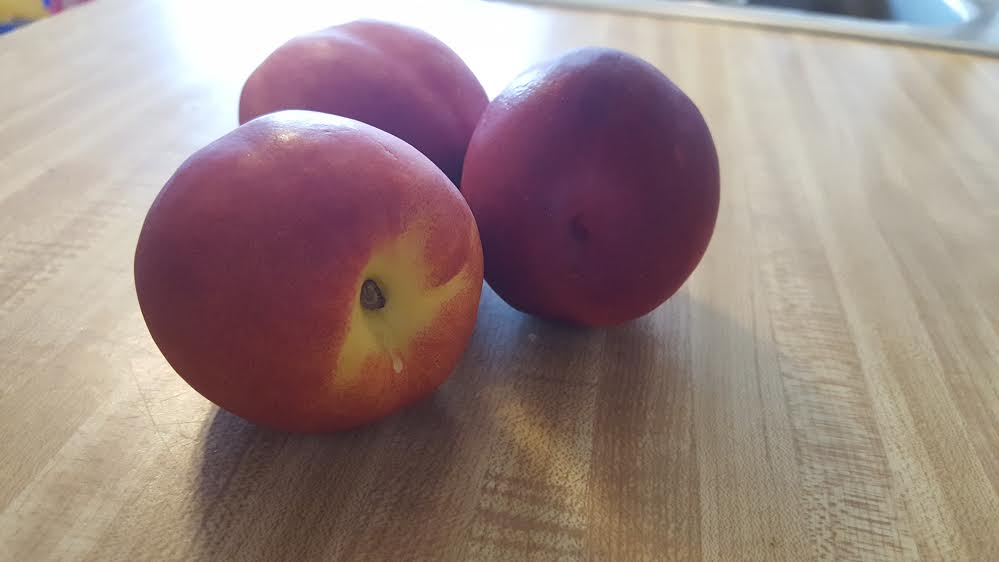 Nuts (mixed)
On Tuesday I had bought a package of mixed nuts for us all to try.
I wouldn't recommend this as a snack for infants or toddlers. But I'd say if they're not allergic, then it'd be ok for children 4 and up; just remember to supervise snack time.
My 17 month has had some types of nuts before, so I let her join my older daughter and myself for this snack (with me standing right next her while she tried the food to make sure she didn't choke). We had 5 different kinds; peanuts, cashews, pecans, brazil nuts, and almonds. We all loved the cashews and peanuts (which are the ones we always have in the cupboards). My younger daughter and I liked the pecans. But none of us liked the brazil nuts or almonds. For me, it was the texture. The brazil nuts were also bigger, which none of us were a fan of.
So, I guess I buy the right kind of nuts for my household, cashews and peanuts, since everyone loves them. Those are my husbands favorites as well!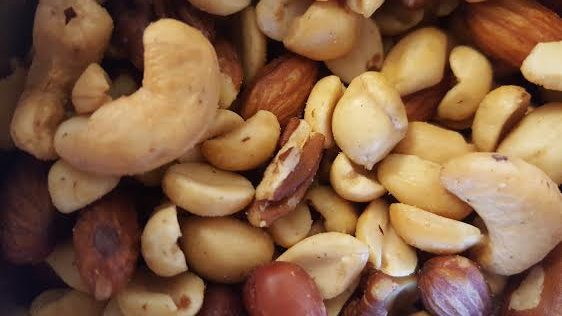 On Wednesday I made no bake apple bites.
These are a lot like energy bites, but are more dough like. Honestly, they taste like donut holes, but they're better for you. They're also vegan and use two cups of oat flour, apple puree(or applesauce) and other healthy ingredients.
They are so delicious and go great with coffee, which is always a good thing. And, both my daughters love them almost as much as I do! One more thing about these; they are filling, so it's hard to eat more than 3 to 4 at a time!
Find the full recipe here: Apple Spice Energy Bites (the Perfect Energy Bites for Autumn)
Nuggets (home made- chickpea)
On Thursday I made nuggets…they were a fail.
Just because I can make cookies with chickpeas, does not mean that I can make fake chicken nuggets with them. They were gross, to say the very least. They looked decent, but even my younger daughter wouldn't eat more than a bite of them. My old daughter could not get them out of her mouth fast enough. I was at least able to swallow the bite I tried. It wasn't pleasant though.
Maybe I'll try a different vegan nugget recipe….in a few months or so.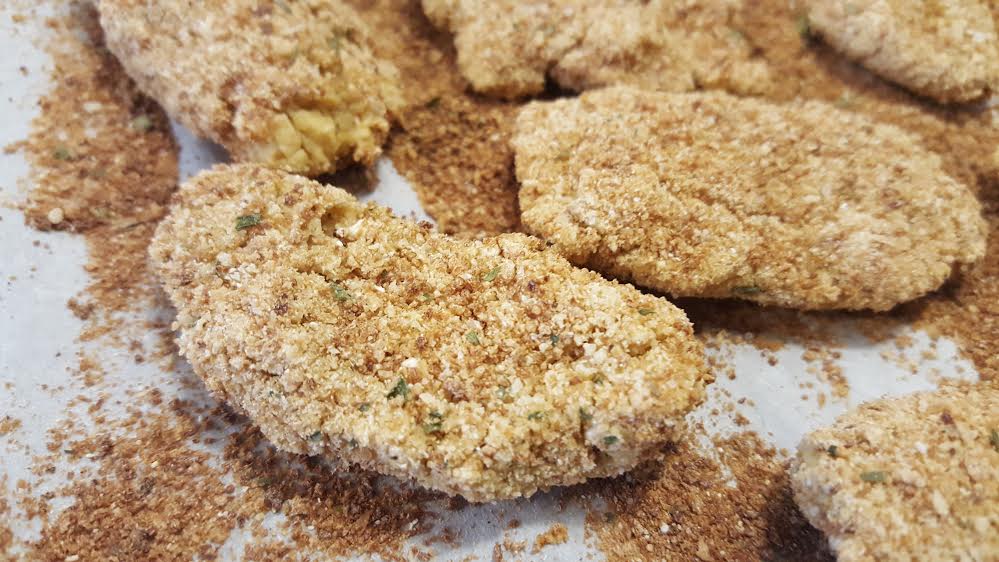 Nachos (apple)
I think I may have made up for Thursdays snack with the snack I made for my girls Friday morning.
I made apple nachos.
To be honest, I didn't come up with these. I was trying to find a vegan nacho cheese recipe and apple nachos kept popping up; we like apples and peanut butter and chocolate chips. So, I gave it a go and it was a success!
It was so simple to make too. All I had to do was cut up three apples, melt peanut butter and almond butter to drizzle on top, then sprinkle some vegan chocolate chips and peanuts on top. I loved these, my daughters loved these; I mean, what's not to love, apples…good, peanut butter….good, chocolate….good. Plus, they look pretty!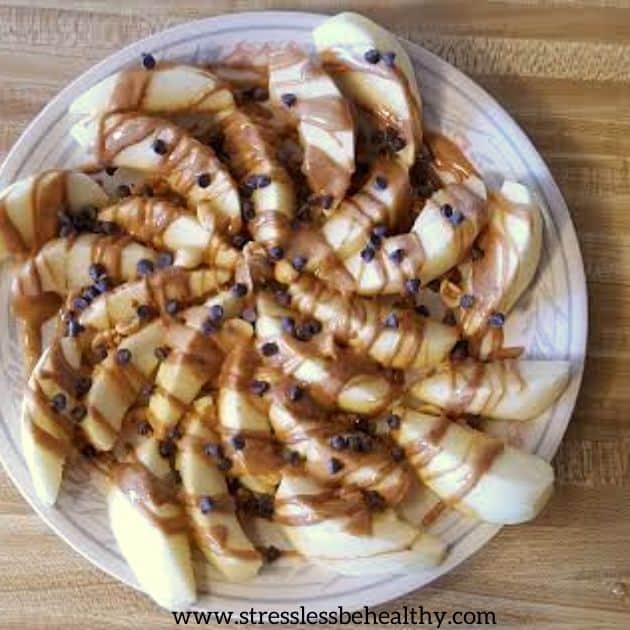 This was a good week for snacks.
Fresh fruit is always good, I found a new snack to add to my recipe collection, found out I buy the right kinds of nuts, realized chickpeas can't be used in everything, and found a snack I can make if I want it to look pretty and taste good.
And, to sum up this past week with a list,
5 SNACKS THAT START WITH N
Nectarines
Nuts (mixed)
Nuggets (home made chickpea)
Nachos (apple)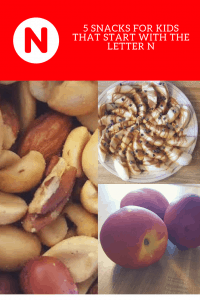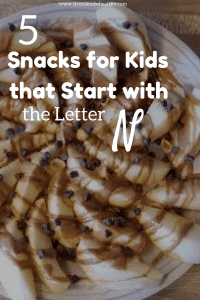 Please share if you found this useful. Go ahead and try this challenge out yourself with your kids; we all know it can be a challenge to get our children eating healthy, and the more options we have to choose from, the more we can all be successful at finding something they will actually eat!!
It's easier to show them how delicious fruits and veggies are now, than waiting til they're older and hoping they will eat healthy. This is something we need to teach them and lead by example with.
If you would like to find out all of the other snacks we had on this challenge, from the rest of the alphabet, you can:
Leave a comment with other snacks that start with N. And, don't forget to check out snacks that start with the letter O!
---
Or, if you want an amazing bundle to help yourself and children be healthy, check out this bundle I created specifically for moms who want their children to eat better!
Don't forget to check out Prep Through Play: Letters to teach your little ones the entire alphabet through fun games you can play with them. It's like a mini curriculum to help get them ready for school!!