*Disclosure: some links may contain affiliate links (meaning if you end up purchasing something when you click on the link then I may get a commission on it, with no extra cost to you, of course). For more information on what this means, visit my disclosure page.
9 Awesome Vegan Christmas Presents for Kids!
Do you have a little vegan activist to shop for this Christmas?
Need help finding something appropriate and something that they would love to open up!?
Well, take a look below at some of the items they may just have on their wishlist!
Don't worry, they're kid approved, I had my own little vegan activist take a look before adding them to the list.
The best part; you can find most of them online and under $20! Of course, there are different variations of all the gift ideas, so if you want to spend more, you certainly can.
Vegan kids want basically the same things other kids would like for gifts, such as:
books
stuffed animals
chocolate
clothing
jewelry
coloring books
and things they are interested in!
It just so happens that vegan kids may care a bit more about what they eat, being sure they are not the reason any animals are being harmed, and maybe even about living sustainably!
Want to Remember these gifts for Christmas? Pin 9 Awesome Vegan Christmas Presents for Kids! to your favorite Christmas Pinterest board!!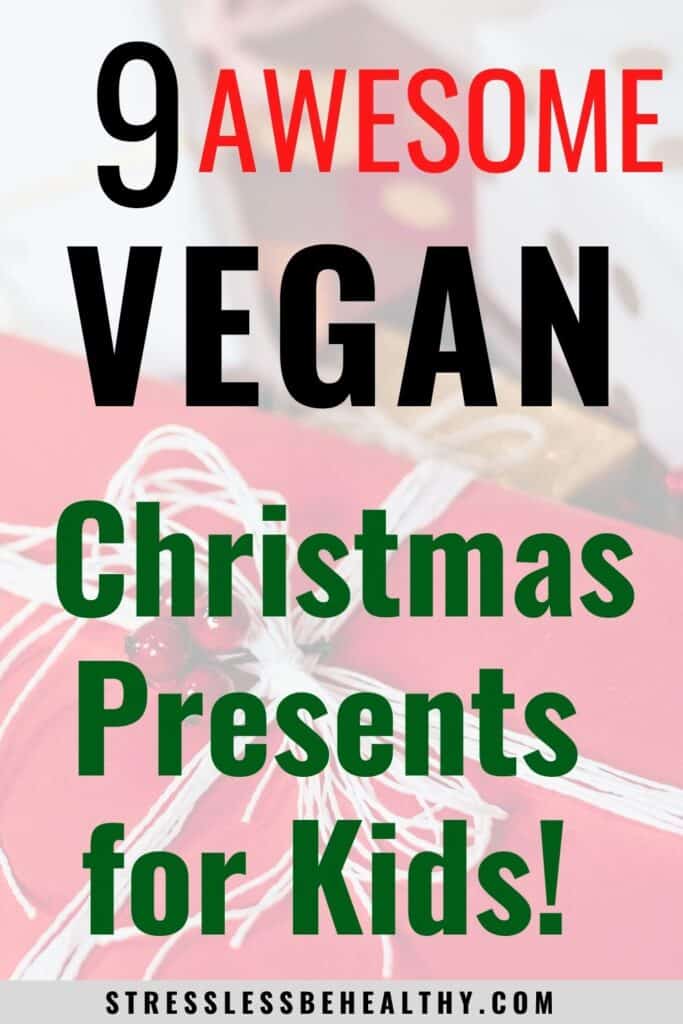 Vegan kids books
Depending on the kid, books may be one of the first gifts that comes to mind.
There are loads of vegan kid books available now to help kids understand what being vegan is, and even teaching it to others.
I've compiled a list, along with summaries, of quite a few of those books HERE.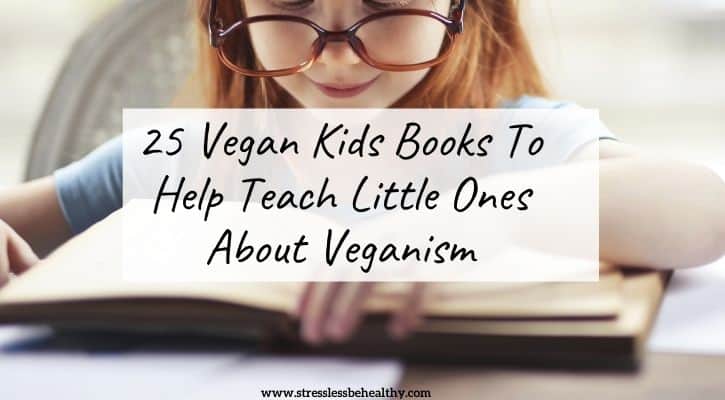 Or, head straight to amazon to take a look.
Santa's First Vegan Christmas
This book, Santa's First Vegan Christmas, is a perfect Christmas book for little vegans!
Plus, it starts off with the words "Twas the night before Christmas" and is just as fun to read as that book is!
Check it out, and order for the little vegan on your Christmas shopping list HERE.
Stuffed Animal (a rescued pet)
All kids love getting stuffed animals for Christmas, even vegan kids, especially when they can pretend it's a rescued pet and they saved it from some farm that wasn't treating it well.
Maybe you'll get them a little pig, calf, or chick!
Or, maybe a sea turtle, dolphin, or bee.
Whatever you choose, I'm sure they'll love it and treasure it for years to come!
Vegan Chocolate
You can find vegan chocolate almost anywhere nowadays; it's amazing!
Mine and my oldest daughters favorite vegan chocolate is Justin's Dark Chocolate Peanut Butter Cups.
However, you can also pick some up at almost any store, or add it to your next grocery delivery order to make it even more convenient!
Vegan Kids Cookbook
Does the little vegan you're buying for love to bake or cook?
Then a vegan cookbook made specifically for kids, or for kids to help their parents make food is a perfect present for them this Christmas!
If you're looking for a digital cookbook, then I'd love for you to consider buying the e-cookbook I created to help parents get their kids in the kitchen making and enjoying food!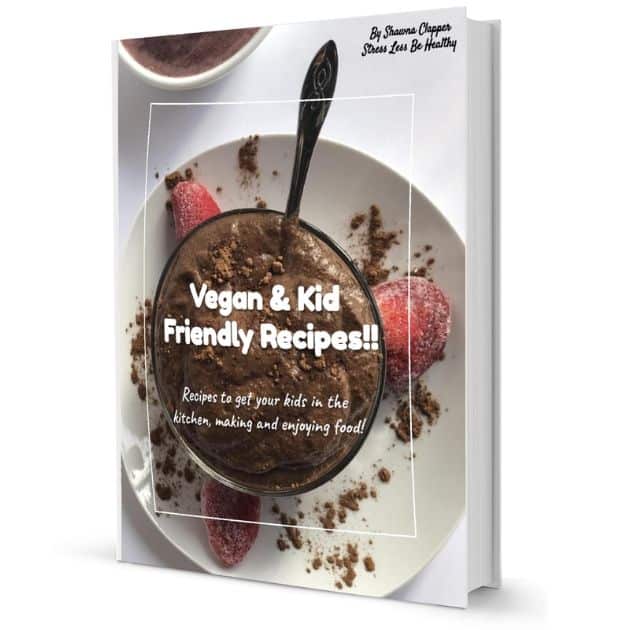 If you're looking for physical vegan cookbooks that they can actually open up and hold, then you can check out some of the best vegan kids cookbooks here!
If your child, or vegan child you are shopping for, is into making food fun; then they would probably love to play with their food!
And by play, I mean turn their food into fun shapes or a picture!
This is also great if you have picky eaters, because it allows them some sensory time playing with the food before they try it!
There are tons of fun shapes to choose from, too! From Dinosaurs to unicorns, butterflies and flowers, and more!
Vegan Shirt (for your little vegan activist!)
If they're vegan and proud of it, then they'll love to show it off with some nice vegan apparel!
These shirts make me so happy inside and I'm sure they'll make the little vegan activist you're shopping for happy, as well!
There are sizes, styles, and colors to match any child's fashion sense; have fun picking something out!
I think these shirts for little girls are adorable!
Vegan Jewelry
If the little vegan you're shopping for is a girl, then they'll be sure to love necklaces and bracelets that show how they feel and what they are passionate about!
Like if they are passionate about saving the bees, growing trees, and saving seas; this super affordable bracelet set would be perfect for them!
Or keep looking on etsy (best place I've found for unique vegan jewelry), until you find something that would fit their personality!
Coconut Bowl & Spoon
For any vegan child who loves their nice cream or smoothie bowls; they'll be sure to love eating 'fancy' and sustainable with these cute bowls made from actual coconuts!
Vegan Kid Presents…
Aren't too much different than what other kids would want;
books
Christmas themed gifts
stuffed animals
chocolate
clothing
jewelry
Alright, so other kids may not want cookbooks or things to make eating more fun or sustainable, OR maybe they do. It all depends on the child.
If you're not sure what they would like, then simply ask! Kids love to tell other people what they want for Christmas, it's like they know they're more likely to get what they want if they don't keep it a secret!
Having fun shopping, and I'd love for you to leave a comment if you have any other ideas for what to get a little vegan for Christmas!
Want to Remember these gifts for Christmas? Pin 9 Awesome Vegan Christmas Presents for Kids! to your favorite Christmas Pinterest board!!