*Disclosure: some links may contain affiliate links (meaning if you end up purchasing something when you click on the link then I may get a commission on it, with no extra cost to you, of course). For more information on what this means, visit my disclosure page.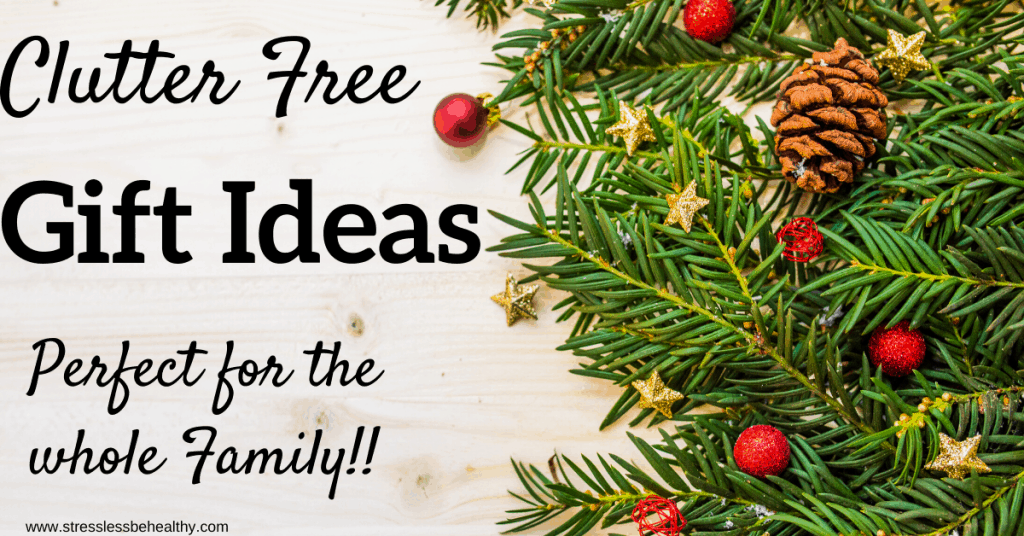 Clutter Free Gift Ideas Perfect For The Whole Family!
We all know Black Friday and Cyber Monday are the best time of year to save money…
…but, that doesn't mean we should go out (or order) a bunch of toys for our kids that are going to clutter up our homes.
Toys that they love for Christmas day, then get forgotten about or destroyed over the next couple of months (ask me how I know!).
Luckily, there are some amazing gifts you can give your kids for Christmas this year that won't take up space in their room (or in your living room, kitchen, or anywhere else they like to sprawl out all their toys)!
---
Related Posts:
Christmas Eve Gift Traditions & What to Gift!
The Best Christmas Movies for Families to Enjoy Together
7 christmas traditions to start with your family This Year!!
---
Want to Remember This? Pin Clutter Free Gift Ideas Perfect For The Whole Family! to your favorite Pinterest Board!!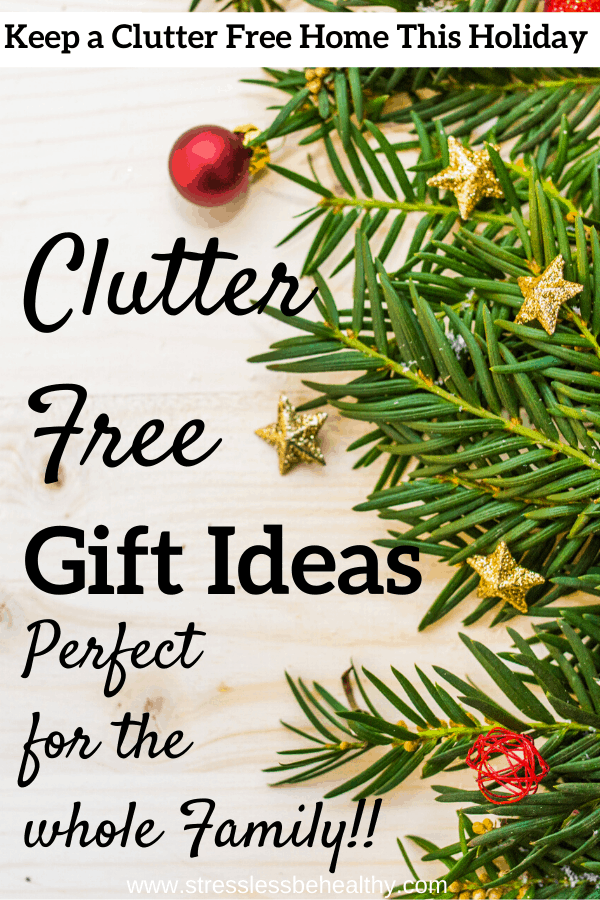 First, Let's Answer Your Clutter Free Gift Ideas Questions
What are gift ideas for kids that don't take up space?
There are quite a few gift ideas for kids that don't take up space. And, the older they get, the more options you'll have!
Some examples are:
music
digital download movies
paying for them to take a class (like dance, karate, etc.)
tickets to something (concert, game, etc.)
and so much more!
Will my child still be happy if there aren't as many presents under the tree?
The best way to do this is to start buying them clutter free gifts for Christmas as young as you can. This way, they won't expect tons of presents under the tree.
If they already expect a ton under the tree, then be sure to have something under the tree for the clutter free gift, as well. Whether it be the tickets on the tree, or a large box wrapped up with a note inside about the present, to make it look like there's more.
First off is Disney+!
I tried to have us wait til Christmas to get Disney+ as a Christmas present…BUT, my husband signed us up the week before Thanksgiving
If you don't already have it, then I'd highly recommend it, especially if you have a smart TV and refuse to buy cable, like me! (The only time I had cable TV was when I worked for a cable company and got it for free.)
It was about $70 for the year, not that bad for a Christmas present for a family of 5!
And, that's quite affordable compared to other streaming services. Especially for all of those memories of watching the Disney channel as a child come flooding back to you.
Plus, it's much easier to hand the remote over to a child to pick out what they want to watch on Disney+ than it is on other streaming services; they don't have many inappropriate shows (like Netflix and their original shows).
Consider a Park Pass.
We've lived near a National Park for almost 3 years and have (sadly) only gone once!! That needs to change!
Most National Parks, or other parks that you have to pay to get into usually offer an annual pass. A gift like this will encourage you to actually go, giving you an almost free family outing whenever you want! Possibly even hiking and camping, too!
For the annual pass for the National Park my family lives near, it costs less to buy the annual pass than to go to the park 2 times through out the year! So, this is really just a no brainer.
Take a Family Trip!
If you're close to any major city, consider saving up some money to go on a family trip there and have some new experiences with your family.
Whether the new experience is seeing a live show, going to a museum, or another famous place on the map; it'll be one to remember! Just don't forget to take some pictures!
Depending on where you live, maybe there are live shows or ballets you should take your kids to, like the Nutcracker, or something similar.
Either way, simply taking a trip as a family will help bring you together and closer. Even if it's super cheap to go, it's the time together and experience that counts, not the price tag!
Teaching kids how to cook helps to build their confidence and life skills, while encouraging healthy eating!
Kids Cook Real Food online cooking class that teaches kids to cook.
When you become a member, you get 3 skills levels to fit any of your kids, and they'll learn over 30 basic kitchen skills while building confidence and creativity. Best gift you can give is the gift of independence…and with these engaging video lessons and extra bonuses, you might even get a gift back when the kids can start cooking for YOU!
IT'S A GIFT THAT JUST KEEPS ON GIVING!!
Check it out for yourself here.
(Gift memberships available for the same price, if you want to help out a fellow mom out with helping her kids learn to cook!)
I don't know about you…
but buying experiences sounds a whole lot better than buying material items…
Especially compared to…
toys made in China that break in a month
the toys that need their batteries changed by the flip of the calendar
toys underfoot that you have to ask the kids to pick up 57 times (per day)
toys that are loud and super annoying (or creep you out, like Hatchimals, aka- the new version of Furbies!)
or buying them slime, that they get everywhere and is super hard to clean up!
What do you think you'll buy your kids for Christmas this year? Will it be a clutter free gift idea from above or toys that will break or get lost in a month? Leave a comment below!