*Disclosure: some links may contain affiliate links (meaning if you end up purchasing something when you click on the link then I may get a commission on it, with no extra cost to you, of course). For more information on what this means, visit my disclosure page.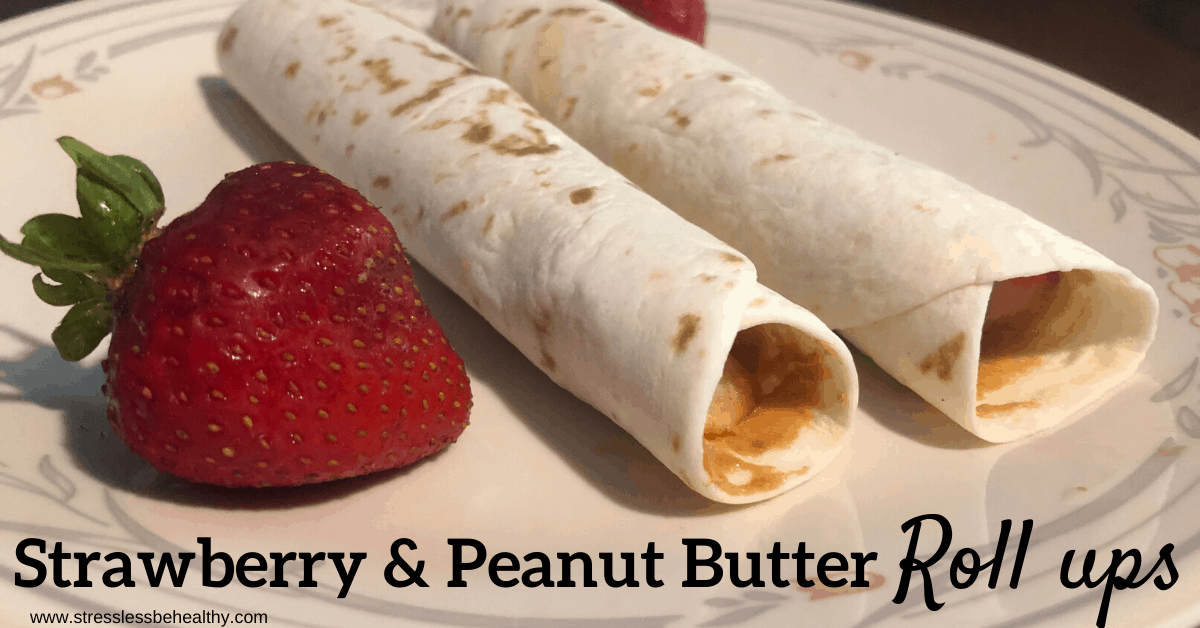 Strawberry & Peanut Butter Roll Ups
Sick of your child eating the same thing everyday for lunch or snacks?
Want your child to stop eating store bought jam that's full of high fructose corn sugar?
Then you'll want to keep reading, or jump to this strawberry and peanut butter roll ups recipe below!
No high fructose corn syrup + no empty calories!
Jump to Recipe
---
Related Posts:
How To Make The Best Stovetop Cinnamon Apples
---
Want to Remember This? Pin Strawberry & Peanut Butter Roll Ups to your favorite Pinterest Board!!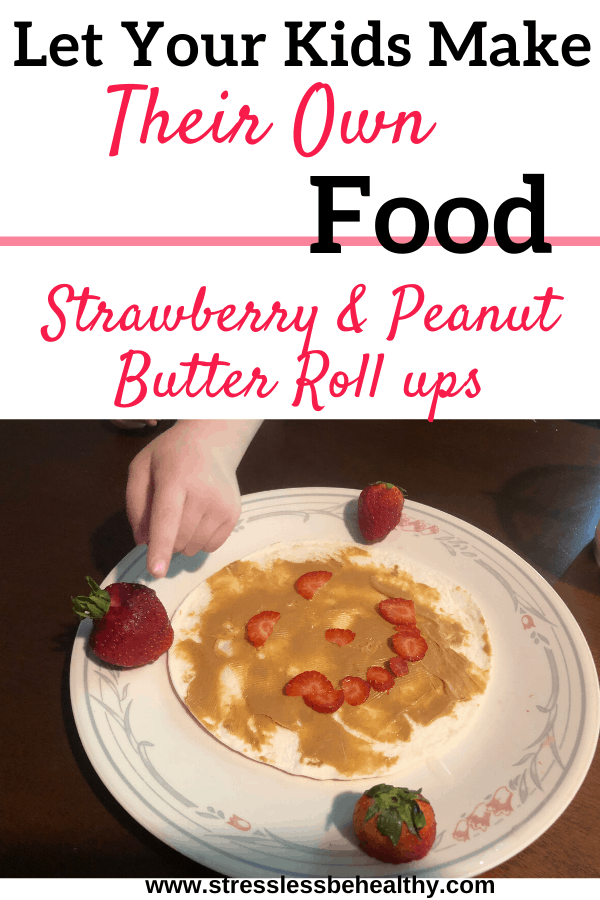 What Makes This Snack Different And Why Is This Such A Great Snack For Kids?
This is a great snack for kids because it is super simple and easy enough for kids to make all themselves!
It's one of those snacks where you can lay on the couch with a nice book, or while nursing a baby, and direct your child how to do it from there! (Yep, I've totally done that before!)
Having a child make their own snack isn't you being lazy, it's you preparing your child to be more self dependent. Because, whether we like it or not, they're not always going to be living with us.
Plus, I don't know about you, but I want my kids to be able to take care of themselves before they start living on their own!
And, by 'take care of themselves', I don't mean making themselves food from a box or eating fast food for the rest of their lives! I mean being able to make themselves real food that is actually nourishing them and providing them with nutrients and the energy they need to live the life they want!
So, Let's Get Making This Simple Kids Snacks
Start this recipe by getting out the ingredients;
tortillas
peanut butter
strawberries
Also get out plates and butter knives.
Then spread peanut butter all over the tortillas.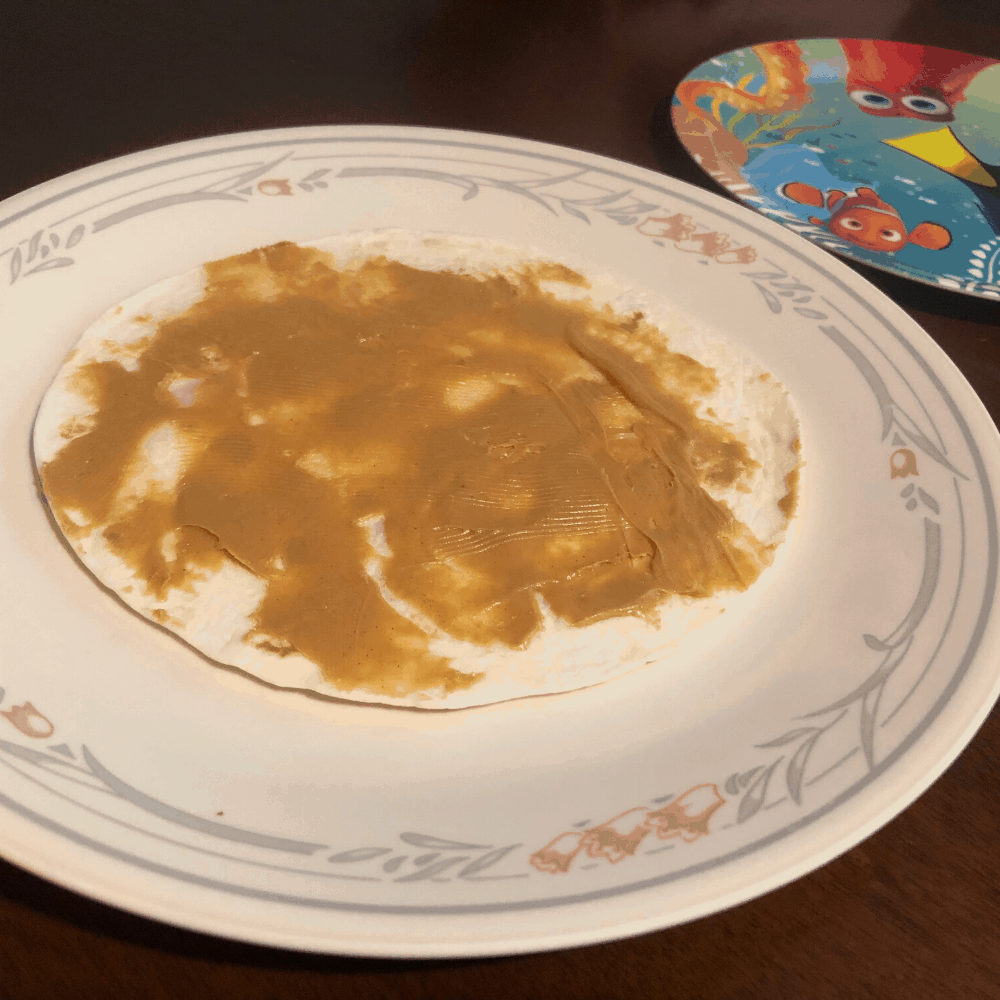 Then chop up the strawberries, or slice them up, or let your kids simply rip them apart, just like in the picture below!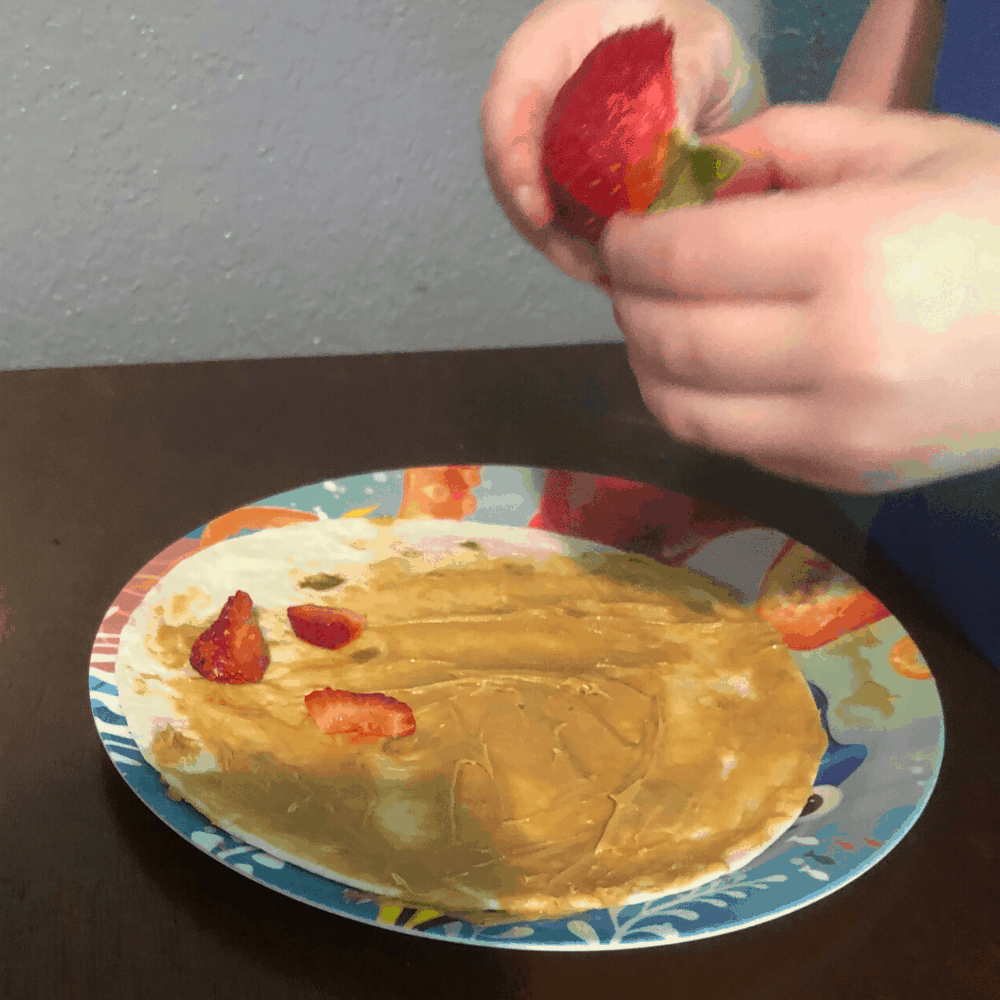 Let them make a smiley face if they want 🙂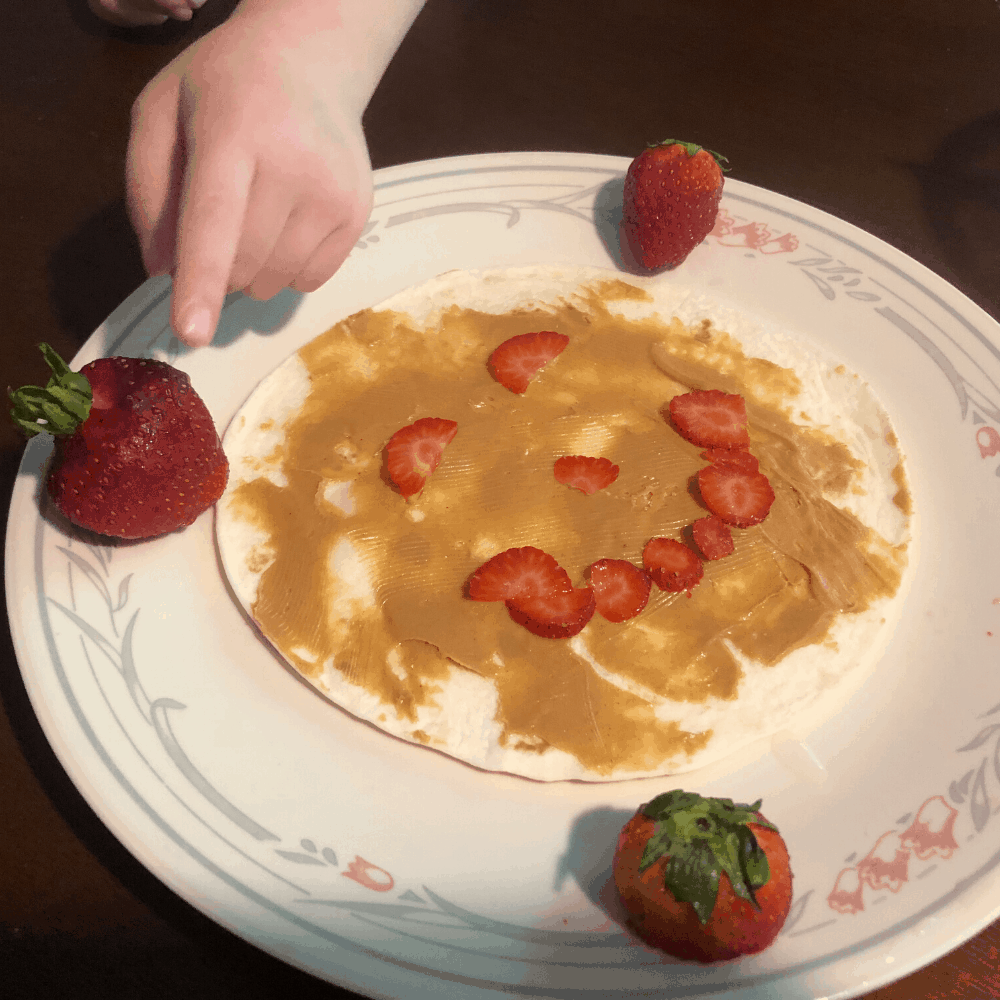 Then, roll up the tortilla, strawberries and all! Look at how yummy that looks! Much better than filling it with store bought jam.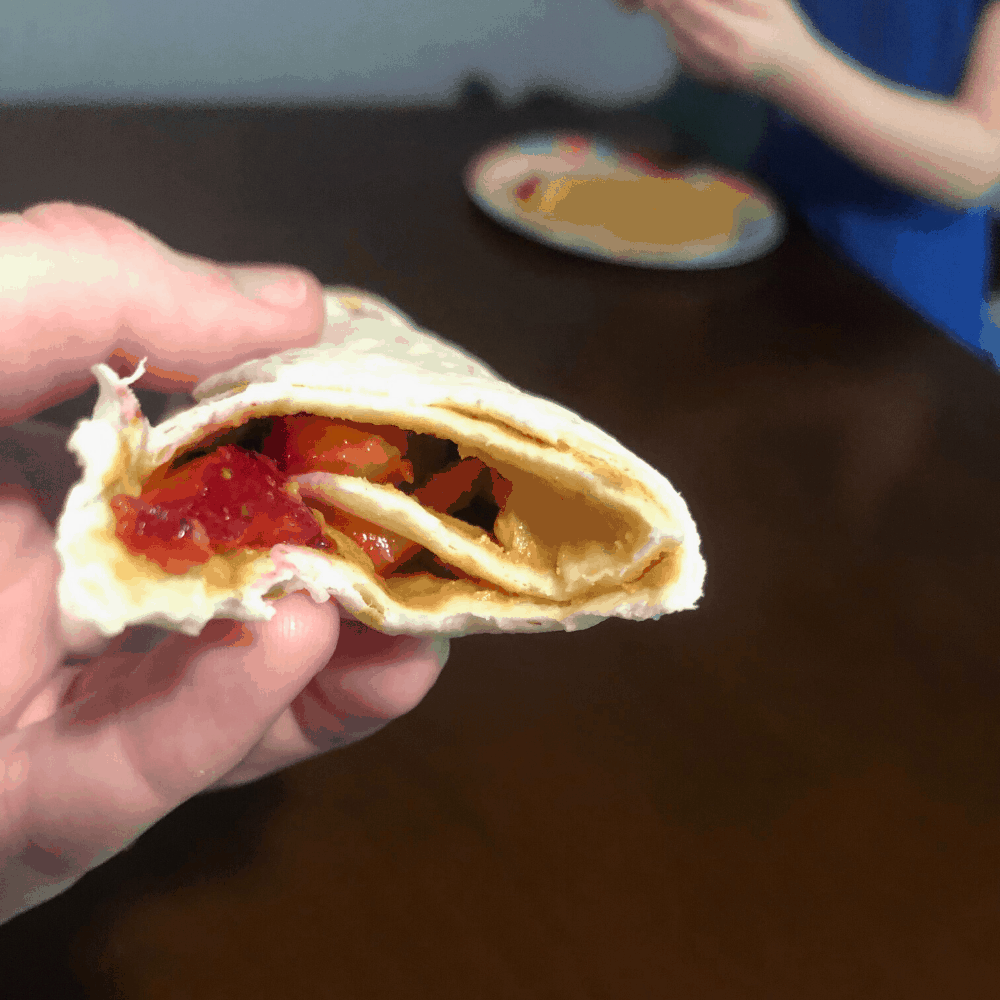 Hope you and your kids enjoy this recipe …and that your kids will be able to pick this recipe up to save you some time and sanity by making their own snacks!
PB and Strawberry Roll Up
Looking for a snack for you and your kids, or an easy lunch to pack for school, try out these easy to make roll ups! So easy your kids could probably make these themselves.
Ingredients
8

small tortillas

½

cup

peanut butter

16

strawberries

sliced or diced
Instructions
Lay a tortilla on a plate.

Spread peanut butter on the tortilla.

Sprinkle strawberries over tortilla.

Repeat for all tortillas and enjoy!
Recipe Notes
This can be an easy recipe to teach young kids. Also, feel free to sub in another type of butter in place of the peanut butter (such as almond, cashew, or sunflower butter), especially if sending with your child to school that's peanut free.
Need more easy snack recipes for your kids? Be sure to follow my easy snacks for kids board on Pinterest!
Leave a comment below with snacks that your kids love making by themselves!
Want to Remember This? Pin Strawberry & Peanut Butter Roll Ups to your favorite Pinterest Board!!