*Disclosure: some links may contain affiliate links (meaning if you end up purchasing something when you click on the link then I may get a commission on it, with no extra cost to you, of course). For more information on what this means, visit my disclosure page.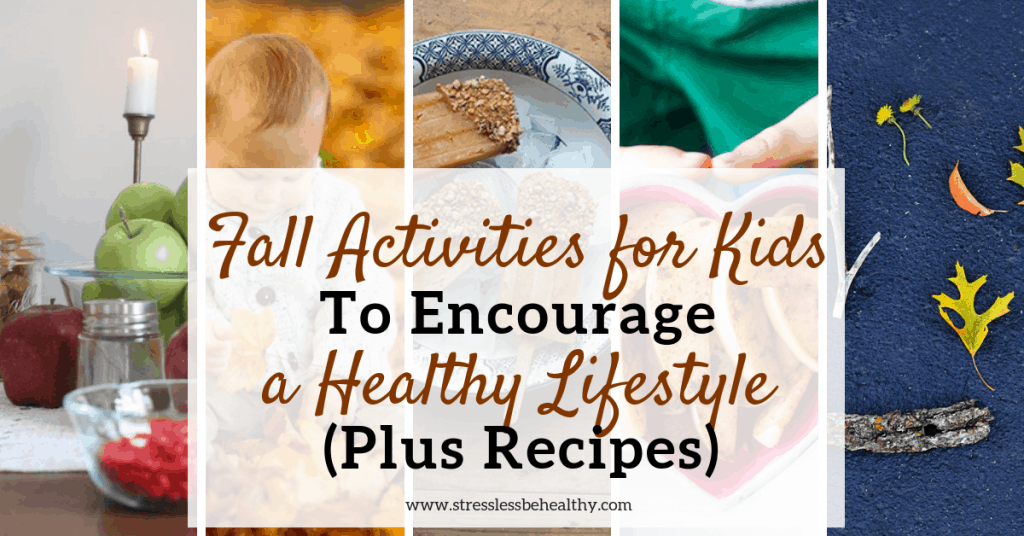 Fall Activities for Kids to Encourage a Healthy Lifestyle (Plus Recipes!)
Welcome to Fall!
You can usually tell it's fall when there's decorations in the store and coffee stands start selling spiced pumpkin lattes.
Well, I saw Halloween candy this past weekend when getting groceries, and it was still August!
So, I guess it's time for us all to start our fall bucket lists and lists of what we'd like to do this colorful fall season. This year, though, let's make sure we include our kids a little more, and encourage them to live a healthy lifestyle!
Let's get them moving, by going on a nature walk.
Let's take them to places to pick apples, or pick out their own pumpkins for Halloween.
Bake healthy, and yummy, food with them,
And, yes, teach them about the healthy fall food available to us! (Ever remember learning about the star inside of each apple? This amazes my daughters every time I show it to them!)
To get you started, and help you come up with some ideas, I've rounded up some awesome posts to help you help your child(ren) learn to live healthier this fall!
Related Posts:
(P.S. If you want to pin a certain picture that goes with one specific activity or recipe, make sure to click on the photo to go on the original site and pin it from there.)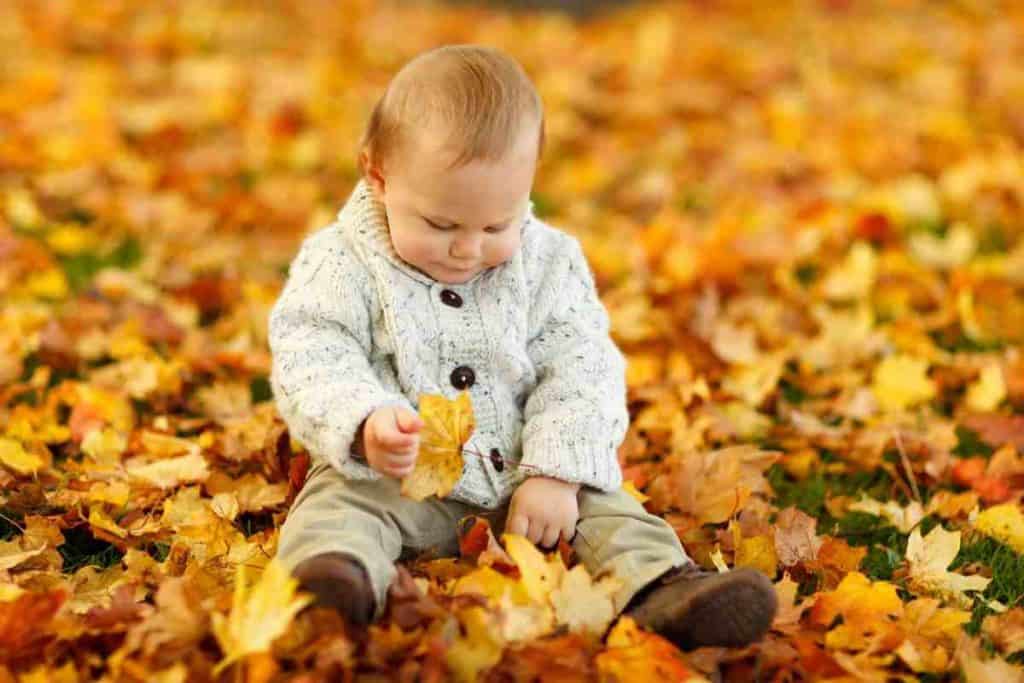 Want a list of activities to help your toddler learn this fall? Check out these ideas!
Volunteer with Your Kids this Fall
Looking to volunteer with kids this fall? Check out this post: 13 Easy Ideas for Volunteering With Kids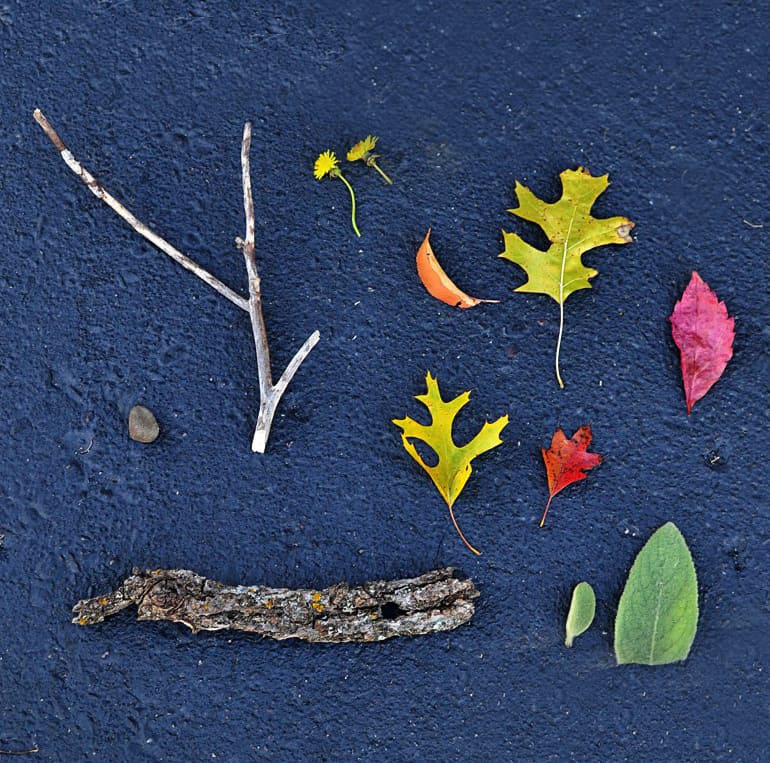 Enjoy nature with your kids and encourage them to interact with it! Check out this post on coming up with a scavenger hunt for your kids.
Fall Activities for Kids to do with Apples (+ recipes)
Go apple picking with your kids, even if their really little, like the ones mentioned in this post! And, don't worry about the dirt.
If you live in New Jersey, Pennsylvania, Delaware, or Maryland; you won't even have to look up apple picking farms yourself, check out this list of great places to go apple picking!
or check out nearby farms in the same area: 15 Fun Farms for kids and families~PA, DE, MD, NJ.
Plus, use those apples you collected during apple picking for some of the recipes below!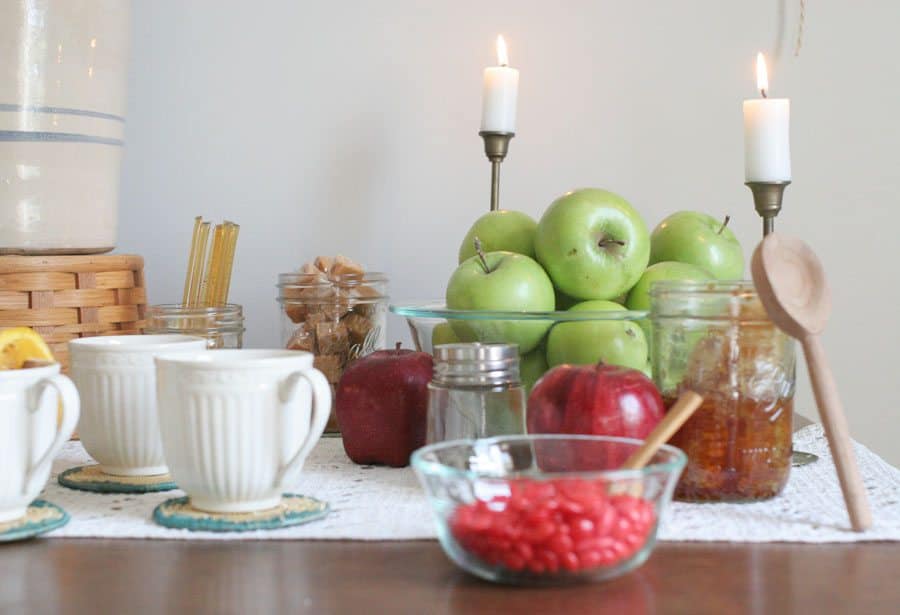 Teach your kids how to use healthy food to be social during the seasn of thankfulness! Check out how to simply put together a hot apple cider bar here!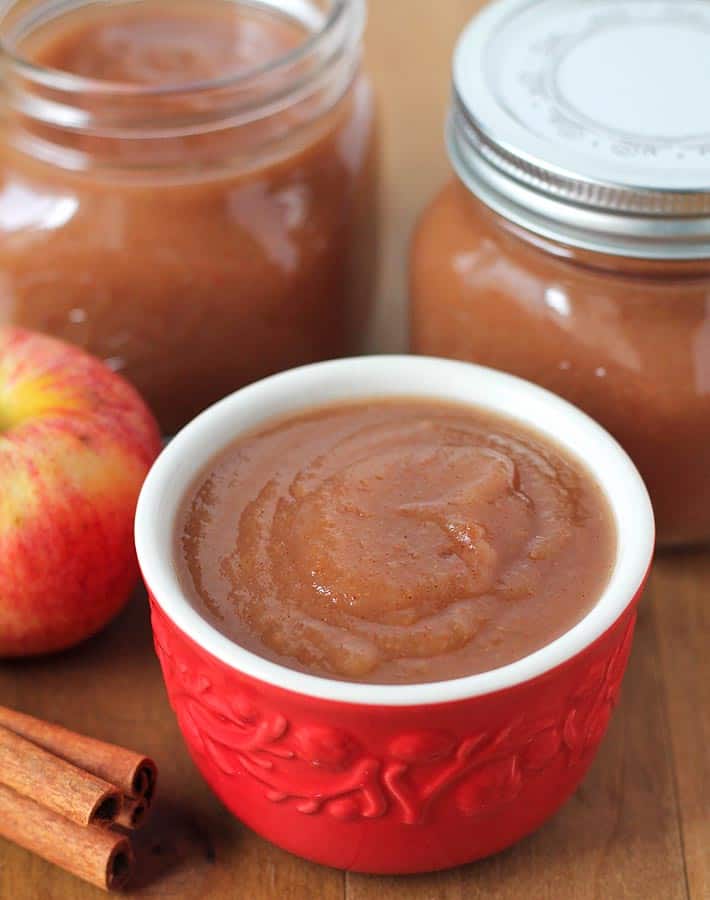 Check out this crockpot cinnamon applesauce to use up some those apples you get after going apple picking!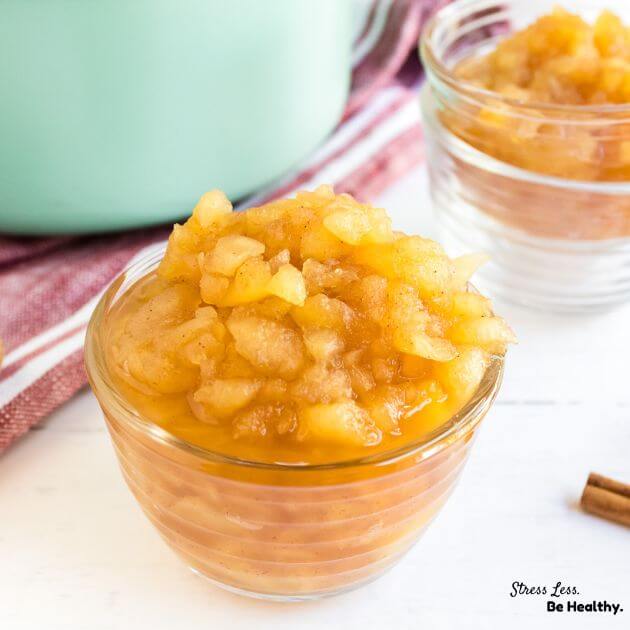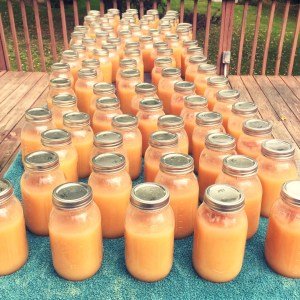 Make and store some applesauce for the winter (save some out to eat, too!). Check out how to make and store applesauce here! (Don't worry, you don't have to make as much as in the picture if you don't want too.)
Delicious Apple Muffins, find the recipe here!
APPLE PIE SMOOTHIE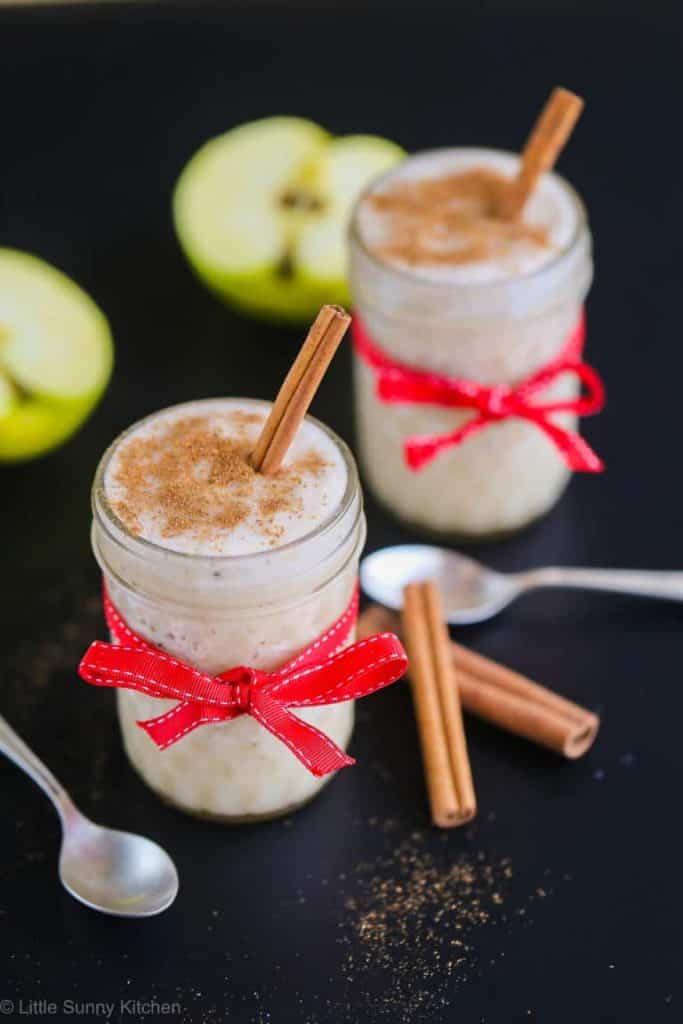 If you like apple pie, why not have it in smoothie form! This smoothie looks delicious and my girls and I are sure to try this…probably later today!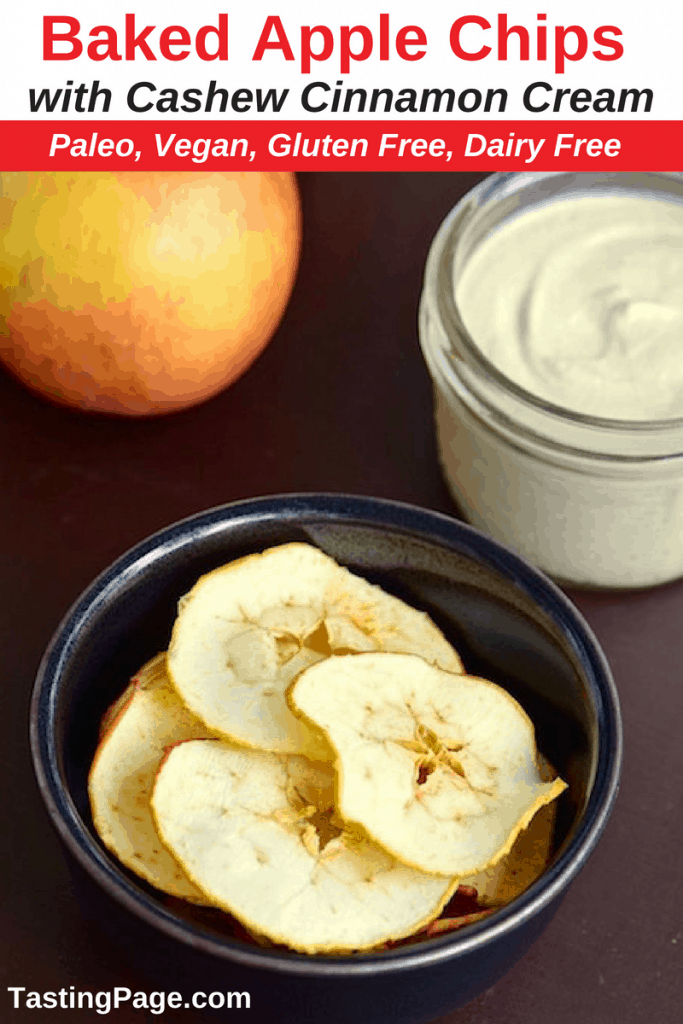 Remember how I said you can cut an apple up and amaze your kids with the stars inside? Keep slicing up those apples and bake some chips with them like that! Find the recipe, and a recipe to dip them in, here!
This apple crisp is actually quite healthy, it doesn't have nearly as much sugar at the kind you're probably used! Check out the recipe here.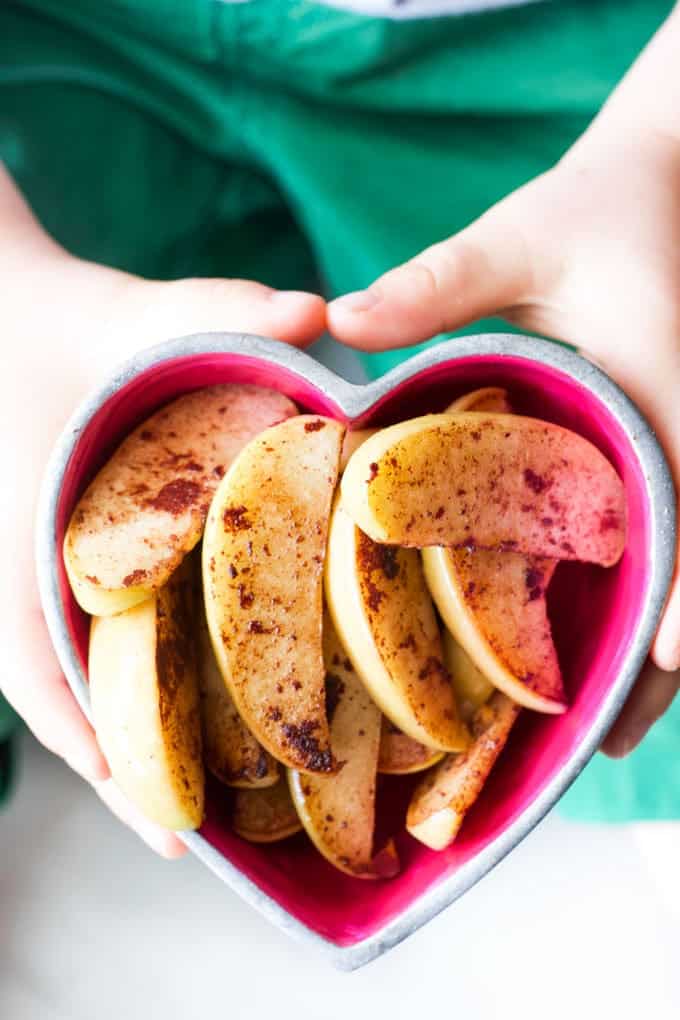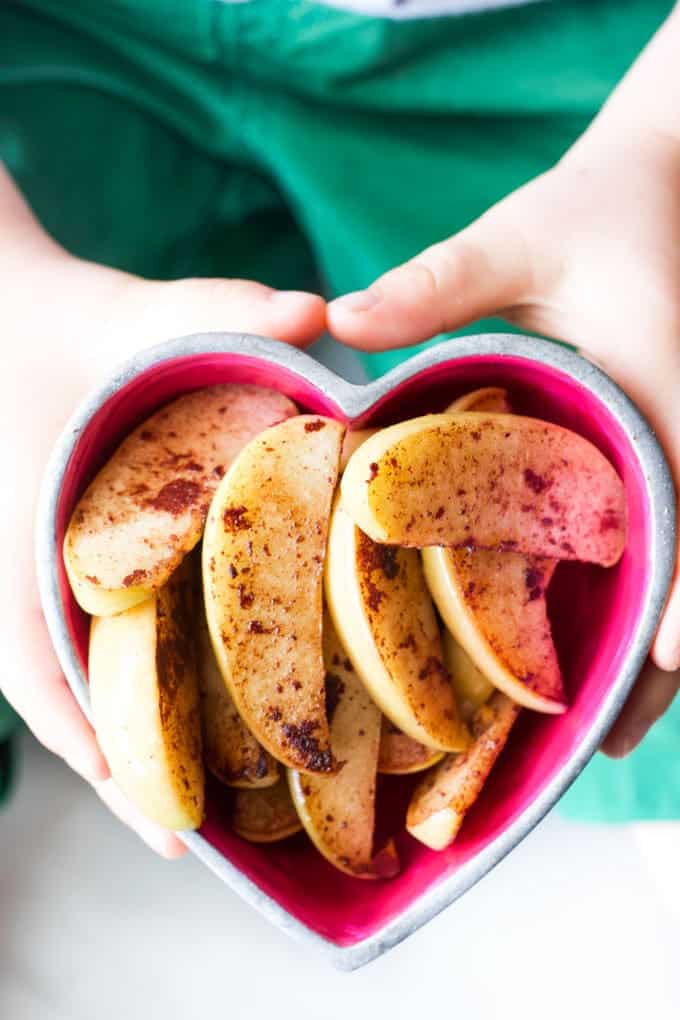 These are soooo good! I make them for my girls all the time, check out the simple recipe here!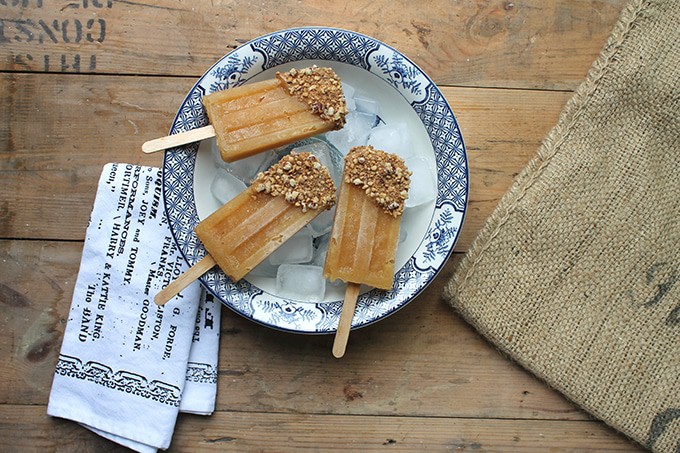 This is such a unique way to use apples! Check out the recipe here.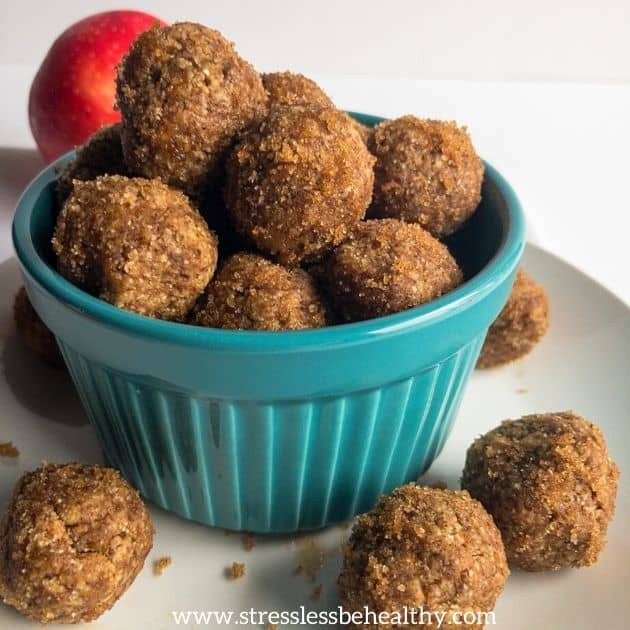 You can certainly make these together with your kids, for a fun activity and a healthy treat! Get the recipe here.
Fall Activities for Kids to do with Pumpkins (+ recipes)
Check out these fun pumpkin carvings on Pinterest (and don't forget to follow me)!
Do this with little ones instead of carving pumpkins. These can be used for Halloween, or simply Fall decor! Check out these creative designs on Pinterest.
Don't forget to buy some extra pumpkins at the pumpkin farm this year to make pumpkin puree to make the fall treats below!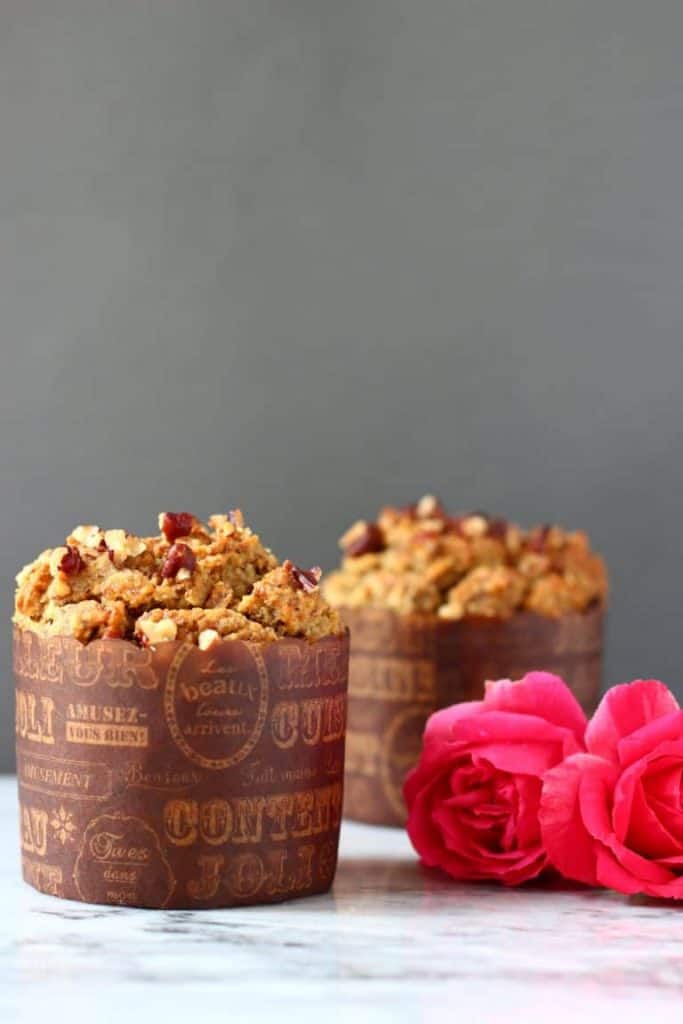 You can't go wrong with muffins! Try out these pumpkin muffins to bake with your kids to show them how to use pumpkin puree! (I use these to make muffins in, and a lot more, I gave up my muffin tin years ago because of these things!)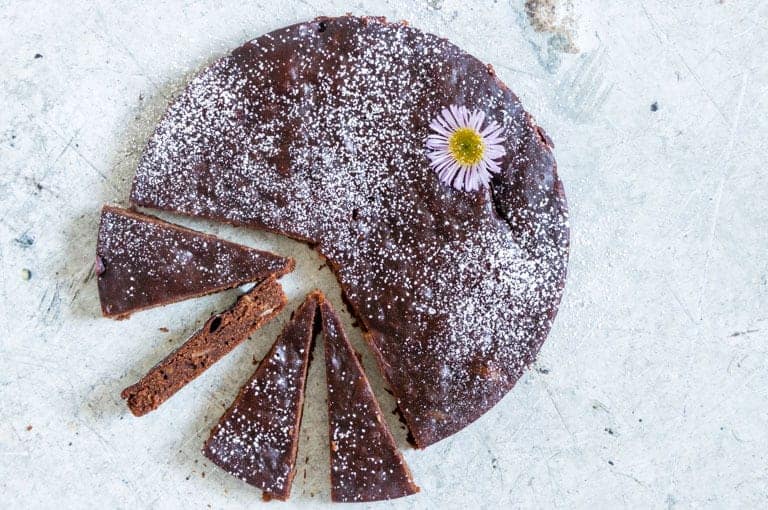 If your children (and you) are looking for something sweet to use pumpkin in (and you have an instant pot), try these delicious brownies!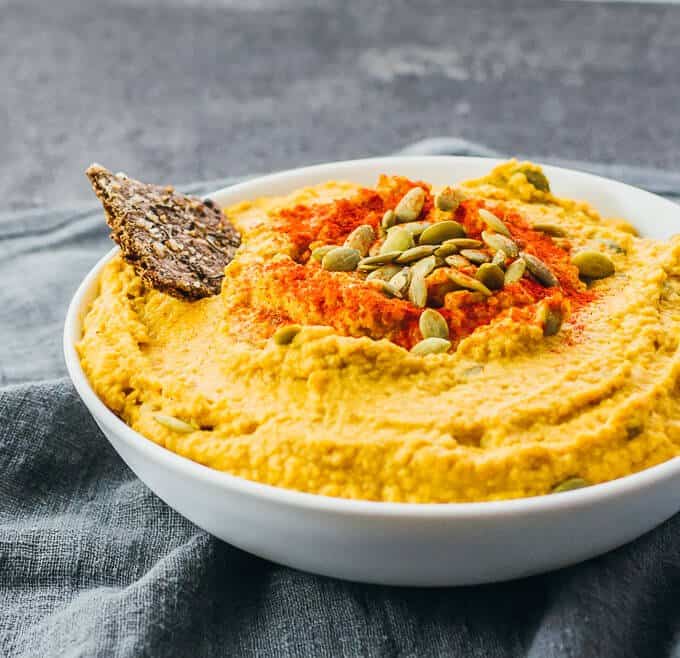 Other Fall Activities for Kids
The posts below all contain more than one activity or ideas to do with your kids in the fall to stay healthy, active, and enjoy seasonal food!
Don't forget to do fall crafts!! They may not necessarily contribute to health directly, but they're still fun!
With this list of activities, and plenty of healthy recipes using fall produce, you and your kids can start to have a healthier season for yourself!
Feel free to in include some of these ideas in your fall bucket lists with your kids, and make sure to turn those fall fruits and veggies you get into yummy treats with your kids!
Share to help inspire others to raise healthy kids this fall.
And, don't forget to grab your Fall Produce Printable list!