*Disclosure: some links may contain affiliate links (meaning if you end up purchasing something when you click on the link then I may get a commission on it, with no extra cost to you, of course). For more information on what this means, visit my disclosure page.
13 Easy Vegan Christmas Side Dishes
In this article you will find Easy Vegan Christmas Side Dishes that your family will love.
Christmas dinner isn't complete without the side dishes. Especially when dealing with little picky eaters whom think all the need to eat are sides.
You can change their minds with some recipes from 25 Vegan Christmas Dinner Recipes That Your Kids Will Actually Love!
But, again, Christmas dinner is NOT complete without sides, so be sure to try out some of the recipes below!
Want to Remember This? Pin 13 Easy Vegan Christmas Side Dishes to your favorite Pinterest Board!!
Vegan Holiday Side Dishes EVERYONE Will Love!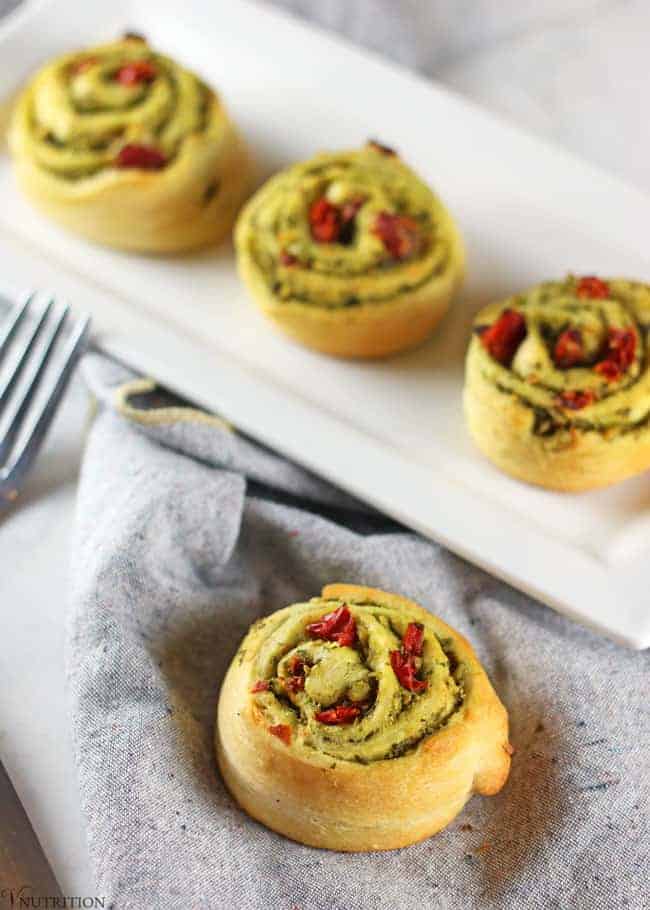 These Christmas Pinwheels are a festive side dish for your holiday dinner. Pesto and sun-dried tomatoes are featured as the red and green ingredients to really bring out the Christmas cheer!Hide or report this
This Instant Pot Vegan Mashed Potatoes recipe is an easy and filling kid friendly side dish that takes only 20 minutes to make. And it's perfect for a Christmas dinner!
Kids will love these fun individual mini Chestnut Roasts! They're quick to make and look showstopping
This vegan mashed cauliflower is fluffy and delicious. It makes a great side dish for a Christmas dinner and it's healthy and easy to make!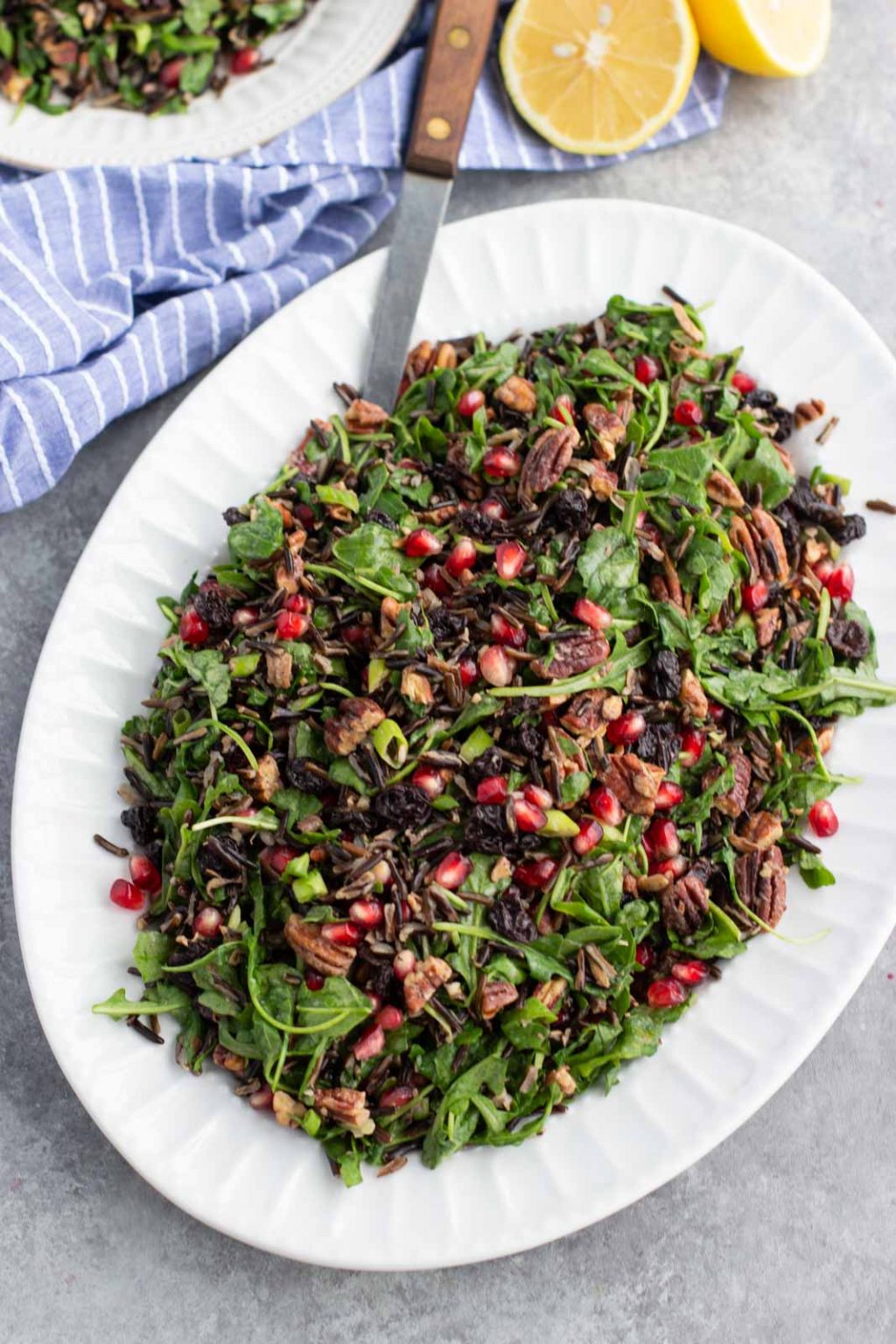 This festive Christmas salad is the perfect side dish to serve with your holiday meal! Loaded with arugula, nutty wild rice, roasted pecans, juicy pomegranate arils, greens onions, tart dried cherries, and tangy garlic dijon dressing; this hearty salad is a major crowd pleaser!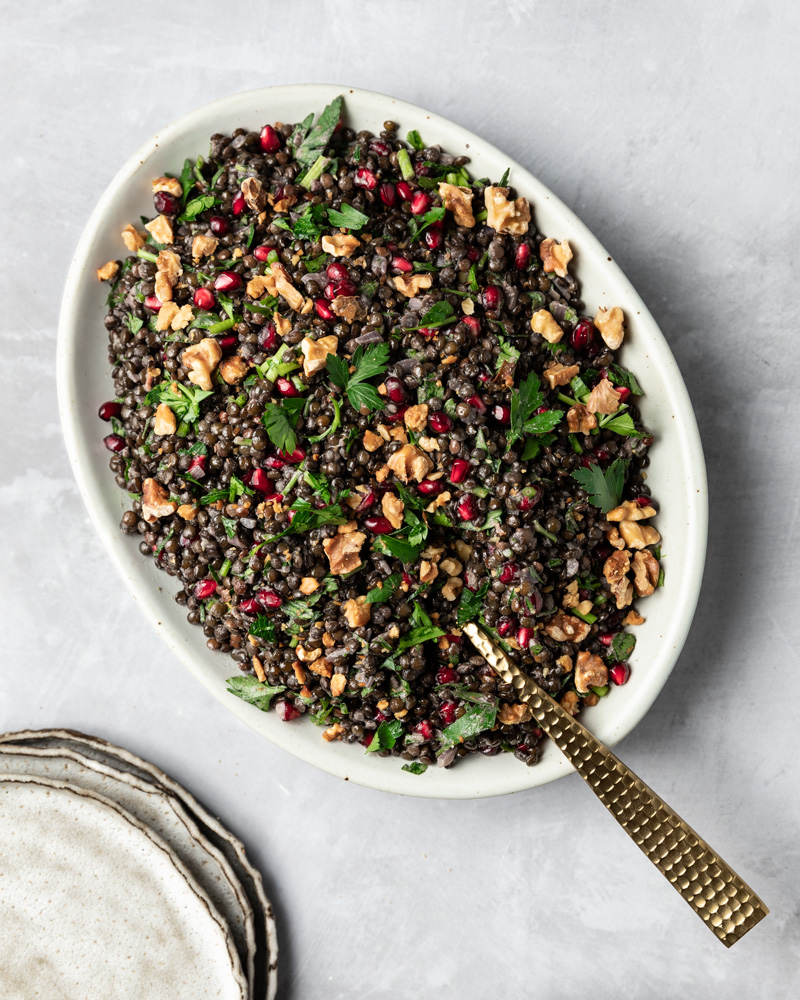 Hearty, flavorful, and fresh, this vegan side dish will make a beautiful addition to your holiday table. A base of black lentils is slathered in a creamy lemon tahini dressing, and is a perfect counterpoint to tart, juicy pomegranate seeds. The salad is finished off with crunchy toasted walnuts and a vibrant sprinkling of parsley.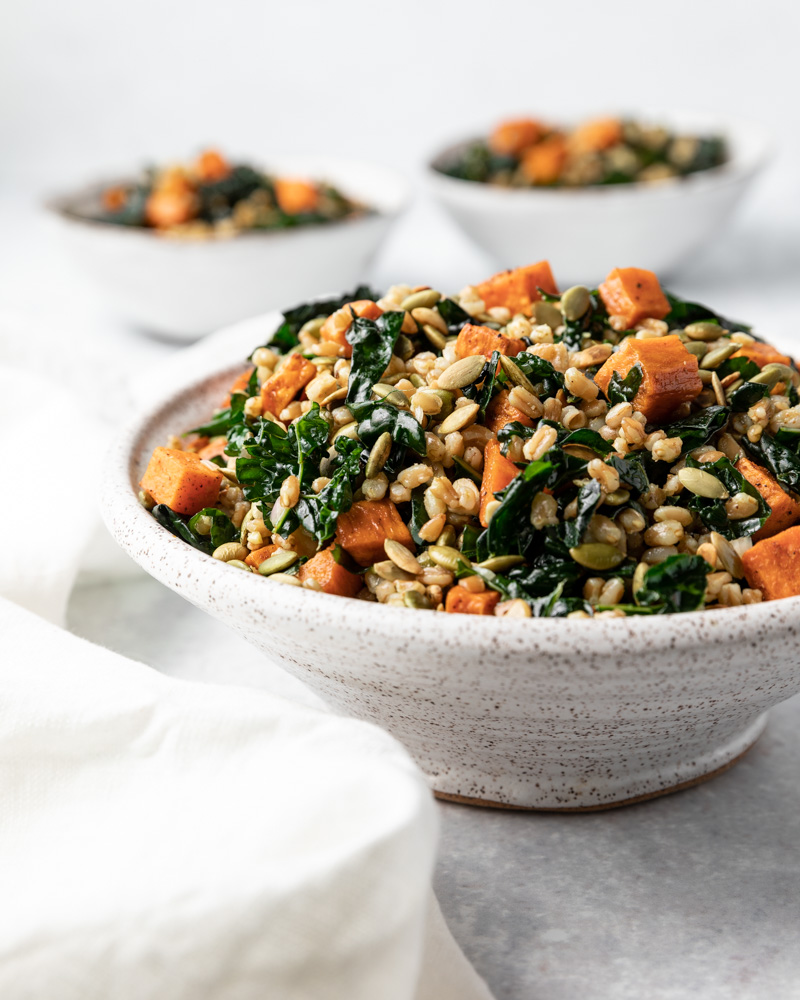 This Farro Sweet Potato Salad is the perfect vegan side dish that will satisfy all of your dinner guests, vegan and non-vegan alike. This hearty grain salad combines farro with slightly spicy roasted sweet potatoes, massaged kale, and crunchy pepitas, all coated in an apple cider vinaigrette.
Oil free Roasted Butternut Squash with zucchini, yellow squash, and dates seasoned with rosemary and thyme. A super tasty side dish for a special vegan Christmas dinner.
Roasted Potatoes are a perfect side dish for almost any meal. They can be made in about 25 minutes and seasoned to accompany any flavors.
The best balsamic-maple roasted Brussels sprouts with butternut squash, pecans, cranberries and avocado roasted garlic dressing. Ultimate healthy vegan holiday side dish ready in just 40 minutes!
A 1-inexpensive-ingredient Vegan Holiday Roast that will please Vegans and meat-lovers. Just add a little magic blend of herbs and condiments… The smell of this Vegan Holiday Roast will make everybody rush to your holiday table
This Easy Baked Cabbage is a tasty vegan dish that you're going to love. Full of flavor and roasted to perfection, this easy to make veggie is delicious.
Vegan Specific Questions About Holiday Dining Answered:
What do vegans eat for the holidays?
Vegans eat what most non-vegans eat, minus any food that comes from an animal/animal products.
People think it's tricky, or even mysterious, when they try to figure out what vegans eat for holidays and special occasions. But, there are so many vegan options available today that you can make almost any meal or side dish and easily veganize it by using the vegan version of something (cheese, yogurt, cream) that you buy at a store!
Sides are even easier to veganize or find vegan versions of! So vegans eat the same as others, just a cruelty free version!
What can I make for a vegan guest?
There are far too many options to list them all here! And, most of the dishes you are planning to serve anyways, especially sides, could easily be made vegan. Just make some exchanging out the cows milk for a non dairy milk, butter for vegan butter, etc.
For sides, scroll back through the list of recipes above!
Need vegan main dishes for Christmas, check out 25 Vegan Christmas Dinner Recipes That Your Kids Will Actually Love!
For Vegan Christmas Cookies, check out 27 Vegan Christmas Cookies You'll Want to Make this Holiday Season!
Find Christmas appetizers here, 37 Easy Vegan Appetizers for Christmas
For more Christmas Desserts, check out 36 Vegan Christmas Dessert Recipes
I hope it's a bit more clear that it's not that hard to make a Vegan Christmas special and delicious!
Use the resources above for your Vegan Christmas Dinner Menu or even for your vegan guests this year!
Want to Remember This? Pin 13 Easy Vegan Christmas Side Dishes to your favorite Pinterest Board!!