*Disclosure: some links may contain affiliate links (meaning if you end up purchasing something when you click on the link then I may get a commission on it, with no extra cost to you, of course). For more information on what this means, visit my disclosure page.
This veggie and lentil vegan wrap is flavorful, delicious, and super easy to make! Bake up some fries with it for a full meal your whole family will love!

Veggie and Lentil Vegan Wrap Recipe with Fries
Before I took a nutrition course in college, I didn't know what lentils were! Let alone, imagine them to be an important part of some vegan wrap recipes.
I knew my cousin would give her little girl wraps all the time (this was, dare I say it, around 5 or 6 years ago), and I had no idea how she had so many ideas for what to fill them with. Back then I wasn't all that creative when it came to food, it was around the same time I was just learning how to make rice and home made baby food for my oldest.
Now, I know better!
Thank goodness!
Isn't it funny how a passion for nutrition, good tasting food, and most importantly, trying to feed little humans, can bring out the most creative side of us when making food. Even just having kids and wanting them to actually eat what we give them will lead us to creativity in food making, or to Pinterest!
Speaking of Pinterest, make sure you save this post so you can keep track of this recipe. Even my oldest, who is now 6 (and a very picky eater) will eat this meal!
Want to Remember This? Pin this VEGAN LENTIL WRAPS & FRIES to your favorite Pinterest Board!!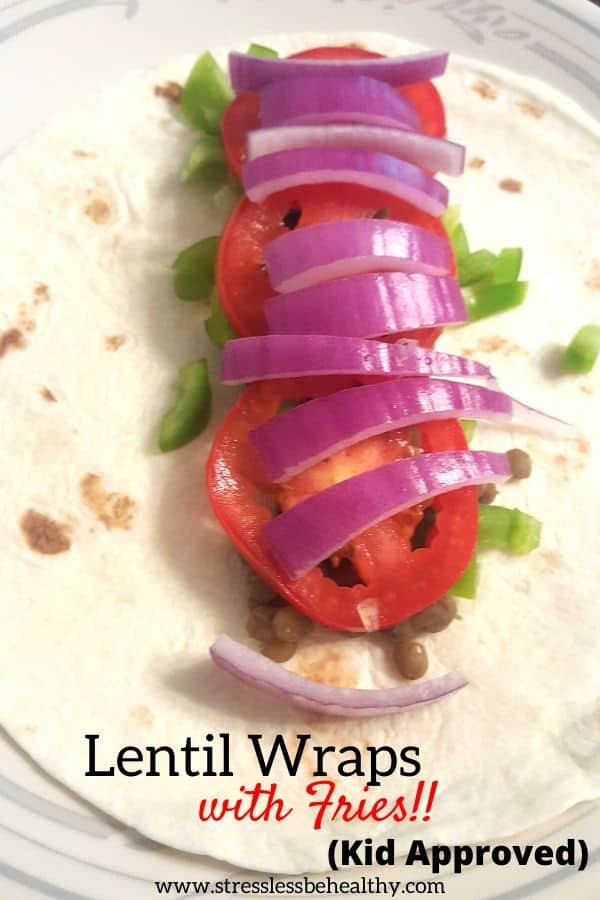 About this Vegan Wrap Recipe
This recipe is chalk full of protein and plenty of flavor!
The recipe calls for fries, as well. What kid doesn't love fries! The ones in this recipe are made from regular potatoes, have it be russet, white, or golden. If you'd like an even more nutritious option, feel feel to sub in some simple sweet potato fries, instead.
You can really do what you want as far as what you want in the wrap, just don't forget the lentils, that's the main source of protein for this meal.
But, feel free to add in other, or different, veggies based on your families food preferences. The ones in the recipe are the ones that are best for myself and two girls.
I do have one suggestion, if you plan on keeping the red onion in the wrap, make sure you keep the tomatoes, too. Or, some other veggie or topping to help balance out the flavors. I find that my tongue burns if I have red onion without tomato, maybe it's just me…
Alright, let's make this Vegan Wrap Recipe
Start with the fries.
If you want sweet potato fries, check out the recipe for those here.
If you just want regular homemade fries, preheat the oven to 450°F.
Then peel and cut potatoes into strips, about a quarter to a half inch thick (like fries).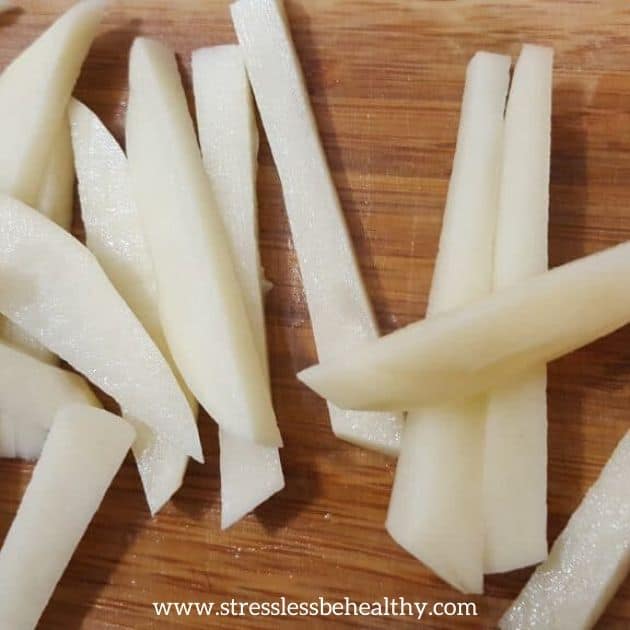 Place your unbaked fries into a container that seals (or ziplock bag) with the olive oil and some seasoning. This is the seasoning I use, if you don't have this kind, you can try using italian seasoning, or just add some salt, pepper, garlic powder, and onion powder (those are my go to spices when I run out of seasoning).
Shake the container, or bag, til all of the potatoes are coated evenly.
Line a cookie sheet with parchment paper. (Or, stop being wasteful and grab this to put on the cookie tray, instead. I just ordered one a few days ago and am super excited to start using it, an to stop having to buy parchment paper!)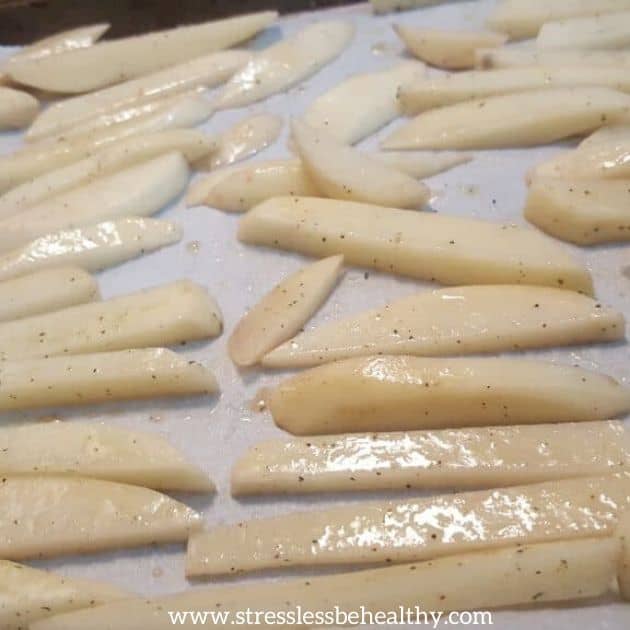 Spread the potatoes out on the cookie sheet so that none of them touch. They may be close, but shouldn't be touching to help them cook more evenly.
Bake for 20 to 25 minutes, then flip over and bake again for another 20 to 25 minutes.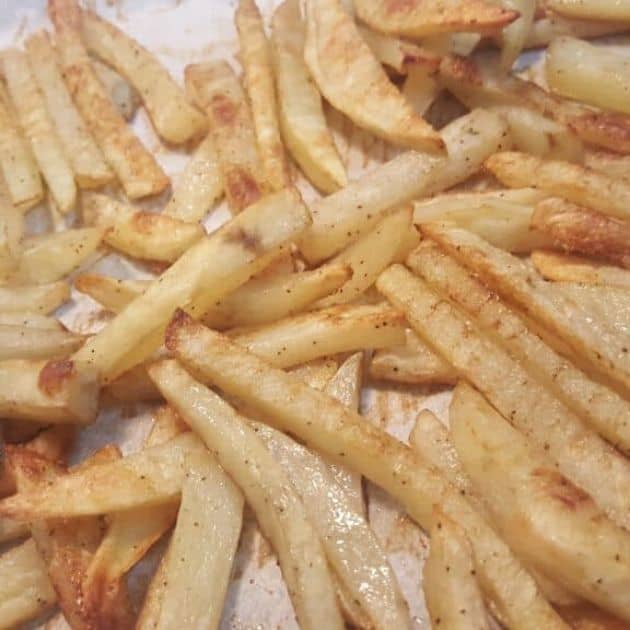 While these are baking, make the wraps.
Making the Veggie and Lentil Vegan Wraps
Start with the lentils.
Saute the onion and garlic.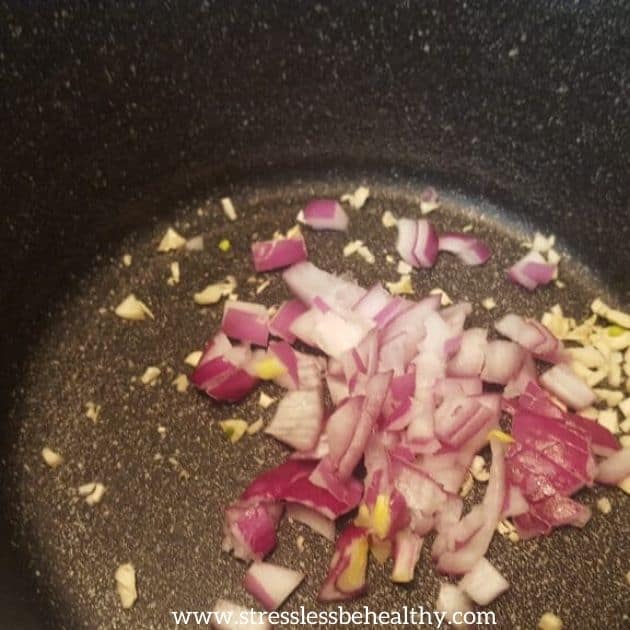 Once they are sauteed, set aside.
Cook the lentils. Once cooked, add in the sauteed onion and garlic.
Then chop the rest of the veggies.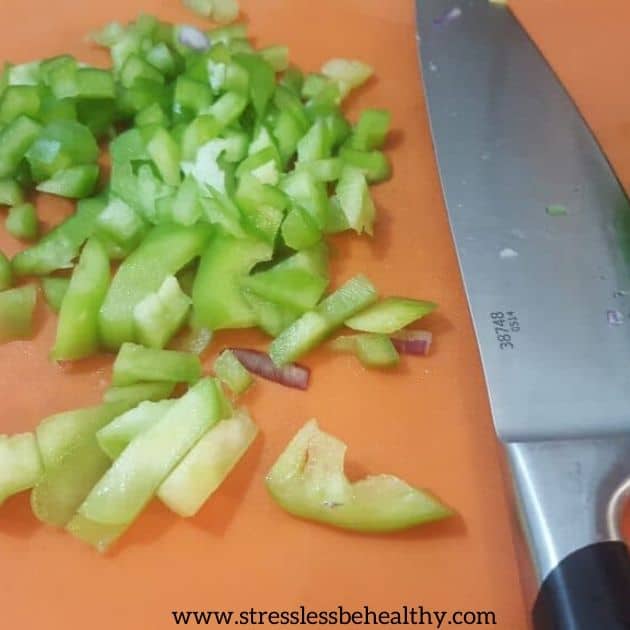 (Don't forget to keep track of the time for the fries that are in the oven.)
Set the table up like a salad bar if you'd like. (This helps with getting picky eaters to eat more, or different kinds of veggies because they get to choose.)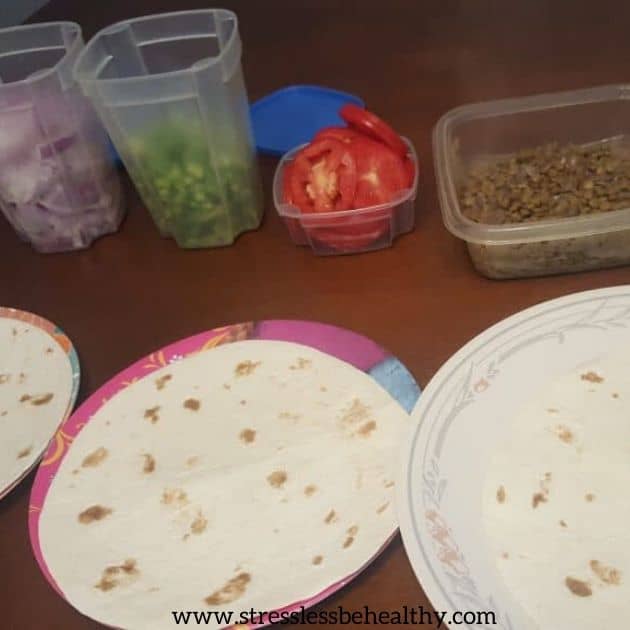 Now put the wraps together. Start by adding the lentils, and then any other veggie and topping you'd like.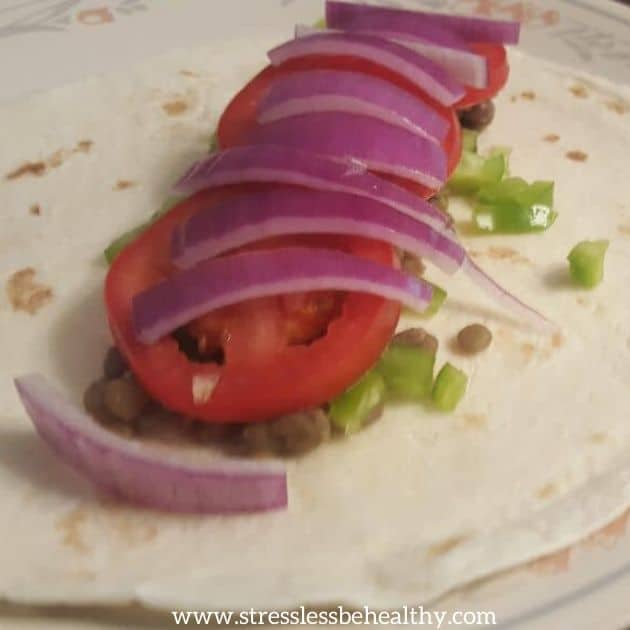 Enjoy with the fries! (And, yes, that is a toothpick holding the wrap together; my 6 year old insists on it and makes her feel like she's eating a special meal.)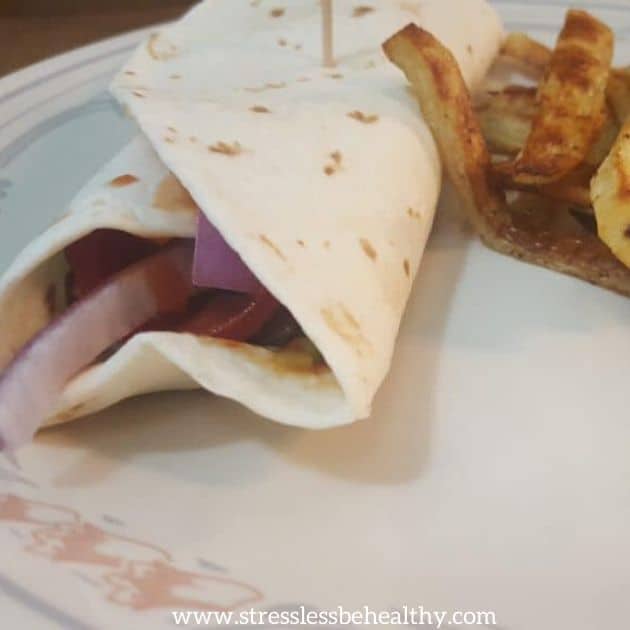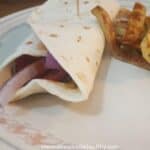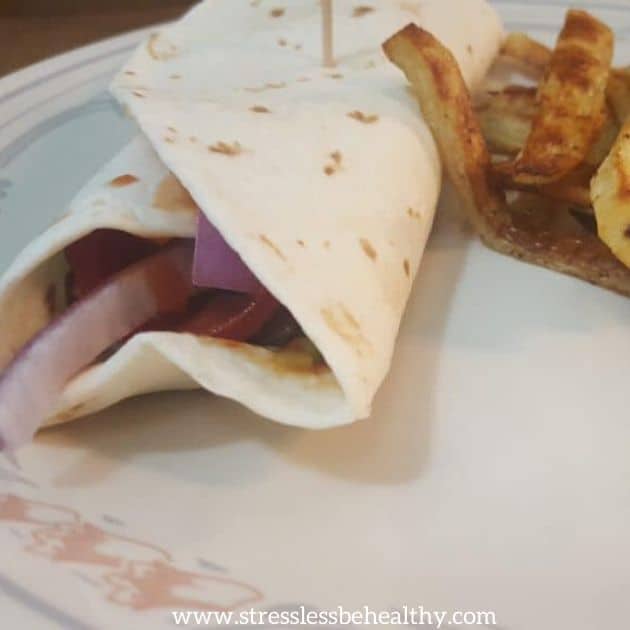 Veggie and Lentil Vegan Wrap Recipe with Fries
A healthy wrap and fries that your whole family will love; quick and easy to make!
Ingredients
Fries
1 to 1½

tbsp

olive oil

1

tsp

seasoning

Mortons Nature's Seasons, Seasoning blend

4-5

Potatoes

Medium

Ketchup or Salsa

to dip fries in
Lentils
1/4

cup

onion (red, white, yellow, or cooking)

diced and sauteed

2

cloves

garlic

minced and sauteed

½

cup

lentils

1

cup

water
Other 'Wrap' Ingredients
3-4

Tomatoes (roma, beefsteak, or other)

Sliced

½

red onion

sliced and quartered

½

green pepper

diced

6-8

soft tortillas

medium
Instructions
Fries
Peel and cut potatoes into strips, about a quarter to a half inch thick (like fries).

Place cut potatoes, olive oil, and seasoning in a container with a lid and shake til potatoes are evenly coated.

Place on cookie sheet lined with parchment paper. Try to avoid any fries from touching each other.

Bake for 20-25 minutes, then flip all(or as many as you can) fries, and bake for 20-25 minutes again.

Let cool and enjoy with wrap!
Lentil Wrap
Cook Lentils in water and add in onion and garlic once done sauteing.

Prepare tomatoes, red onion, green pepper, and place tortillas on plates.

Once lentils are cooked, put lentils and other ingredients in middle of tortillas.

Add ketchup or salsa on top inside of wrap, if desired. Fold in ends of tortillas, then roll up the sides one end at a time. Place toothpick in wrap if desired.

Serve and enjoy with fries!
Recipe Notes
*Start baking the fries to make this meal take the least amount of time. Feel free to customize this recipe to your liking, and share in the comments what you did!
You May Also Like:
Want to Remember This? Pin this VEGAN LENTIL WRAPS & FRIES to your favorite Pinterest Board!!