Kid Friendly Vegan Recipes!
On this Page you will find kid friendly vegan recipes that even picky eaters won't turn their nose up at. They are sorted by smoothies, snacks, vegan breakfasts, vegan lunch and dinners, and vegan desserts for kids.
If you're looking for kid friendly vegan recipes, then you are in the right place!
The Newest Recipes!!
Guaranteed KID APPROVED!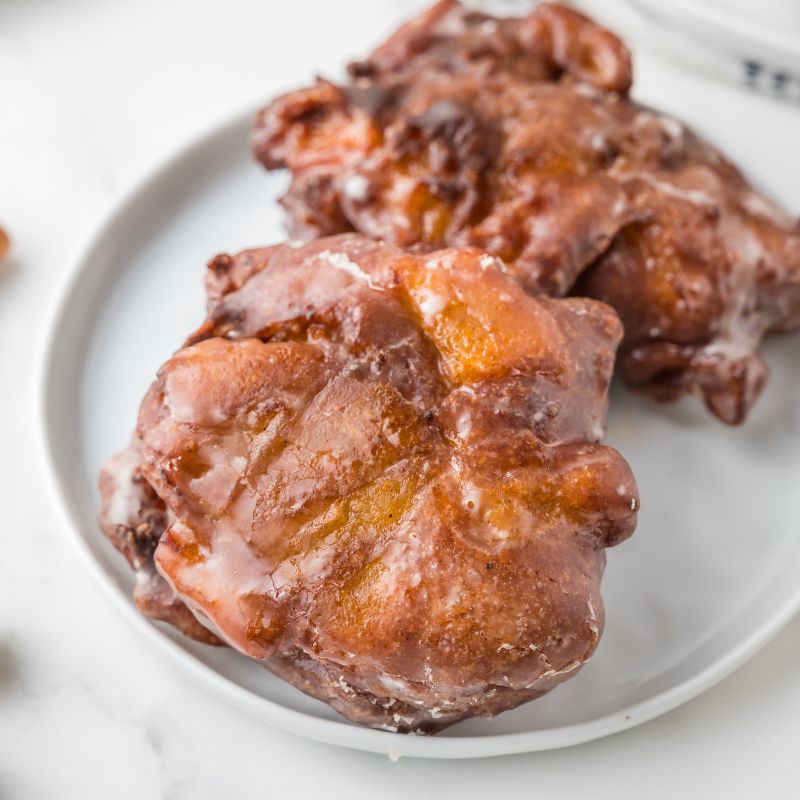 This kid-approved Vegan Apple Fritter recipe is just the dessert-like breakfast you've been…
Be sure to check out THESE recipes, share them, and sign up for a free Feeding Vegan Kids Cheat Sheet!!
First, what is a 'kid friendly vegan recipe'?
It's a recipe that is used to make food that kids will actually eat!
Depending on the child, 'kid friendly' could mean french fries and mac and cheese (you can find vegan recipes for both of those below!), or it could mean anything us adults enjoy, such as stuffed shells and salads (also can be found below).
If your child, or one of them, is like my oldest and is a bit of a picky eater (or loves something one day and hates it the next), there are plenty of picky eater approved recipes below to help you out!
If your child is a great eater, like my second daughter who has literally asked for a salad for breakfast and cheers when veggies are almost ready, you'll find plenty of recipes for them, as well!
So, what else will you find on this page?
Below you will find answers to common questions about feeding vegan kids, recipes that they'll be more likely to eat, and all of the vegan recipes on this site, in one convenient place, so you can browse through and click on the ones you want to try first with your kids.
The recipes will include vegan and kid friendly recipes for;
smoothies
other drinks
snacks (muffins, energy bites, and more)
breakfasts
lunches & dinners
sides or appetizers
and of course, desserts!
I hope you and your kids enjoy all of the recipes below as much as mine and I do!
If you'd like a kid-friendly vegan meal plan: download one here!!
Also, be sure to follow me on Instagram & TikTok for a sneak peak at any new recipes I'll be adding down below, before they're even published on this site!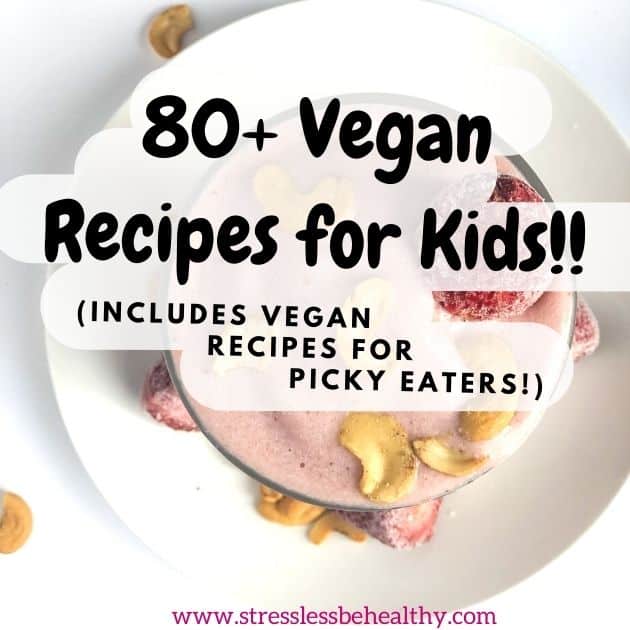 *Please note that there is 1 recipe below that my kids have not tried and I would not recommend for kids (it's under the 'for moms' section, and is the only recipe that includes coffee in it. The other recipe in that section is a turmeric latte, and I don't see why you couldn't give that to your kids; my kids think it's a little too hot/spicy, but I love it!
How do I get my kid to eat vegan?
Believe it or not, this question is more common than you may think!
There are a lot of different ways, and thoughts, to how to get your child to eat vegan.
A few thoughts for helping encourage your child to eat vegan are;
explain to them, in age appropriate language, what it means to be vegan
have ONLY VEGAN food available at home
teach them about nutrition and why it's important
get them to help pick out, veganize, and/or make meals with you
and many more, depending on who you talk with!
You may also find these articles helpful in teaching kids about being (or eating) vegan food:
Are you also maybe wondering "What is the best vegan meal?"
Well, that is completely up to you…or your kids!
There are so many delicious vegan meals, it's honestly hard to choose just one!
What do Picky Eater Vegans Eat? (aka- Vegan Food Ideas for Picky Eaters!)
Some of my picky eater's favorite meals include;
tofu mozzarella sticks
vegan french toast
easy oatmeal pancakes
smoothies (with kale!!! that she makes herself!)
stuffed shells
and more!
Most of those recipes you'll find down below in the recipes section of this page.
So, if you were wondering "Can picky eaters be vegan?
The answer is YES!! It's no problem for picky eaters to be vegan.
In fact, being vegan while raising a picky eater will actually be more beneficial as you've probably done a lot of research on nutrition, or maybe even work with a dietician to ensure good health for your kids. And, you've probably learned how to become a bit more creative in the kitchen or know where to find great recipes!
(Like the recipes down below!)
My second child has taste preferences that differ quite a bit from her older sister (the picky eater). I like to think it's because I started being the stay at home parent when my second child was just a year old and 100% took over feeding the kids.
(When I worked full time I could make the meals and have them all ready for her to eat while I was gone, but I couldn't force whoever was watching her to actually feed her the meals I made.)
So, some of my second childs favorite foods include;
salads (she even asks for this for breakfast sometimes, with leafy greens!)
veggies (she cheers when I say her veggies are almost ready and runs to the table to eat them)
nice cream
blueberry oatmeal
and plenty more!
(She's not a picky eater and will eat almost anything I give her.)
Now Onto The 80+ Vegan Recipes for Kids!
These recipes are divided into;
smoothies & more
snacks
meals & sides
desserts!
All of these recipes are kids tested and mother approved, so enjoy! I hope these recipes makes your time in the kitchen as a mom easier, with less whining from your kids!
Smoothies & More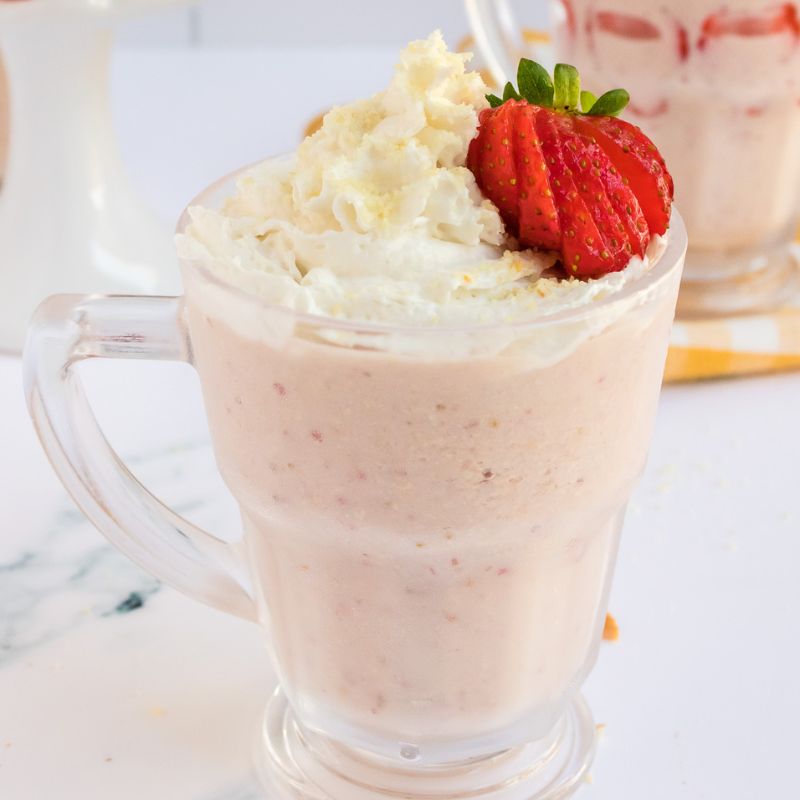 Smoothies, smoothie bowls, and even nice cream are great ways to get certain foods into your childs diet that they may not otherwise eat.
For example, it is almost effortless to add in some leafy greens into smoothies or smoothie bowls.
And you can get some extra omega-3 fatty acids into your childs diet by adding flax meal (ground up flax seeds), chia seeds, or even walnuts into any smoothie or nice cream (like the blueberry nice cream recipe below)!
Smoothies
My Go to Green Smoothie Recipe
Healthy & Vegan Strawberry Cheesecake Smoothie
Strawberry Pineapple Smoothie Recipe
Healthy Chocolate Peanut Butter Smoothie Recipe
How to Make A Healthy Watermelon Slushie
Mouth Watering Vegan Orange Creamsicle Smoothie
Smoothie Bowls
Healthy Vegan Green Smoothie Bowl Recipe
Nice Cream
Other
How To Make Jam; Quick and Easy Berry Chia Jam Recipe
For moms
Healthy Homemade Vegan Frappuccino Recipe
The Best Vegan Turmeric Latte Recipe!
Vegan Snacks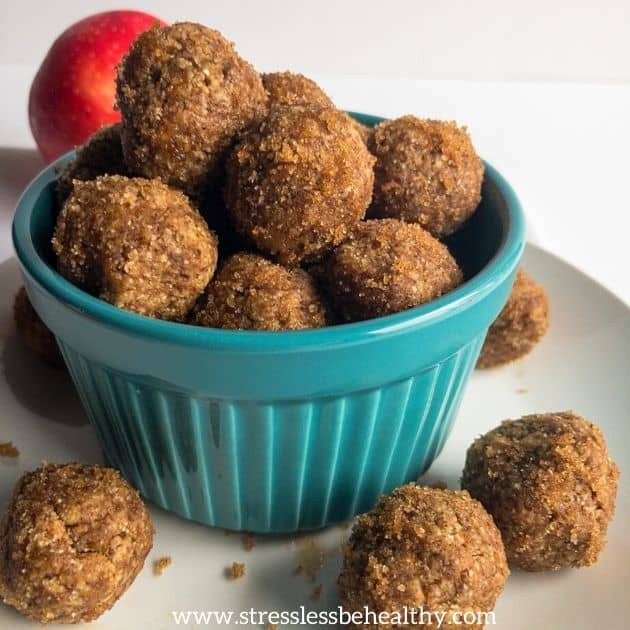 Some adults may not need snacks during the day, I am not one of them, but kids absolutely need snacks through out the day.
No, healthy vegan snacks are NOT going to 'spoil' your childs appetite for their next meal.
Kids have much smaller stomachs than adults, so their little digestive systems can't handle as much food as ours at the same time. So, they get hungry faster.
I remember reading, or maybe watching something, where a 90 minute rule is suggested, in case you are worried about your child not wanting their next meal.
It basically said it's alright to let your child eat every 90 minutes.
For example, if your child has breakfast at 8am, then they can have a snack at 9:30am. But, if you're planning on giving them lunch at 12, they wouldn't be able to have another snack at 11am because that would break the 90 minute rule. So, in this scenario (8am breakfast and lunch at noon), they would be able to have a snack anywhere from 9:30am and 10:30am.
It's alright to break this rule, I do all the time as I teach my vegan kids to eat intuitively.
Some of the vegan snack recipes they could have are below, however there are 100's, if not thousands more!
Be creative and have fun, don't be afraid to customize the recipes for your childs own preferences or needs.
And look through the recipes below to answer your question, "What kind of snacks can vegans eat?"
The Snacks for Vegan kids
How to Make Healthy Apple Nachos
Easy To Make Kids Banana Snack
My Easy Homemade Applesauce (that you'll regret not making)!!
Easy Vegan Cinnamon and Sugar Tortilla Chips with Fruit Dip
Energy Bites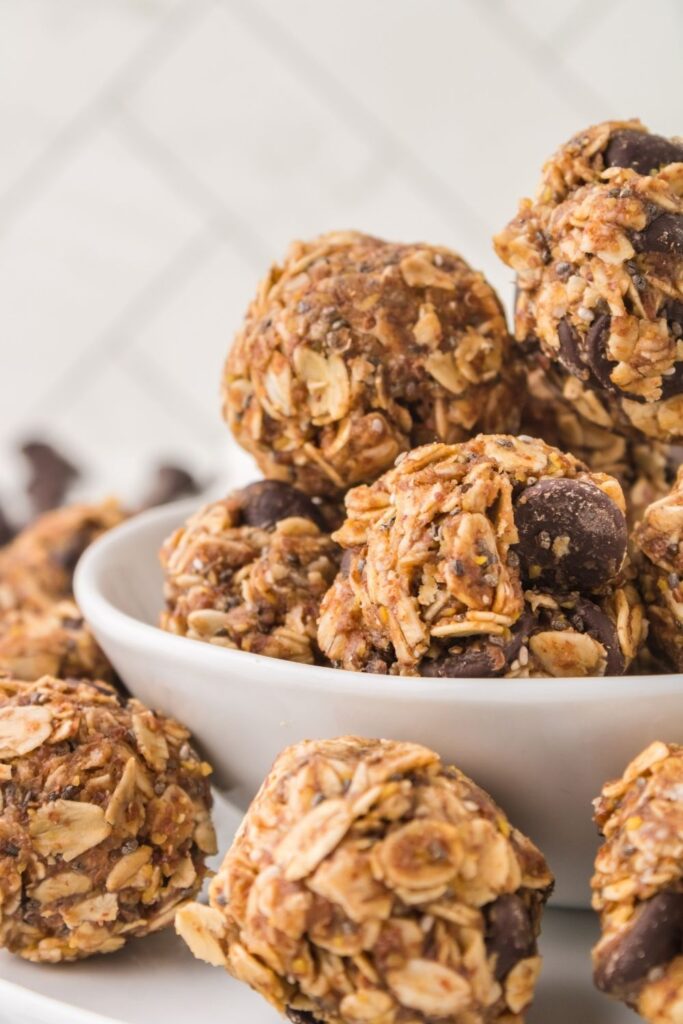 Apple Spice Energy Bites (the Perfect Energy Bites for Autumn)
The Best Energy Bites Recipe of All Time
Cranberry Energy Bites (Kid Friendly Vegan Snack To Go!)
Vegan Muffin Recipes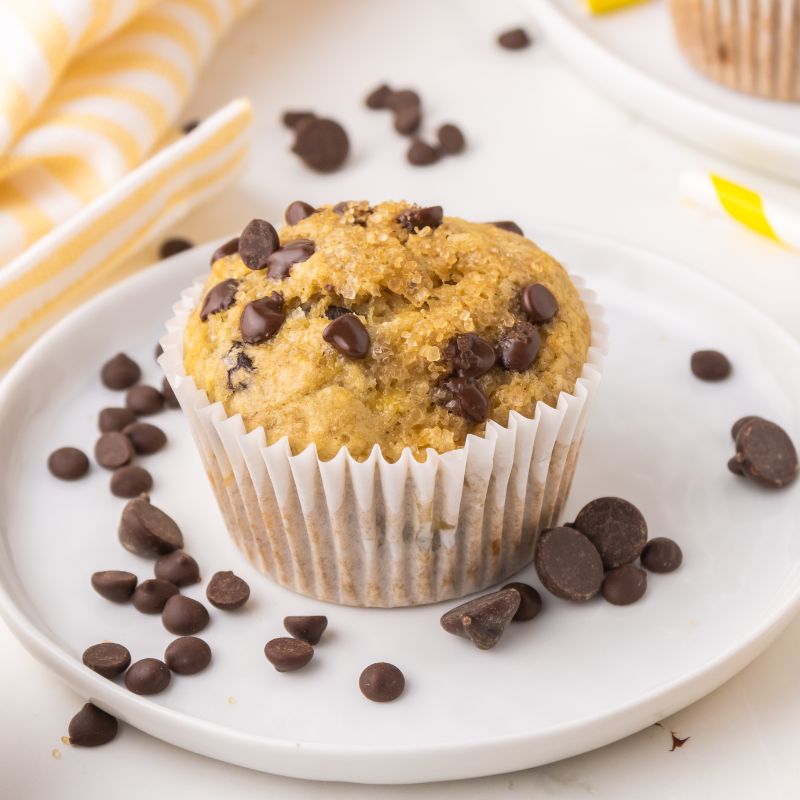 Healthy Vegan Blueberry Muffins
Surprisingly Delicious Healthy Apple Muffin Recipe!!!
vegan banana chocolate chip muffins
Healthy Vegan Strawberry Muffins
Holiday Snacks (aka- vegan recipes for kids during the holidays)
How to Make A Kiwi Christmas Tree
3 cute and healthy halloween snacks for kids
The Easiest Candy Corn Popsicle Recipe You Can Make With Your Kids!
Vegan Meals & Sides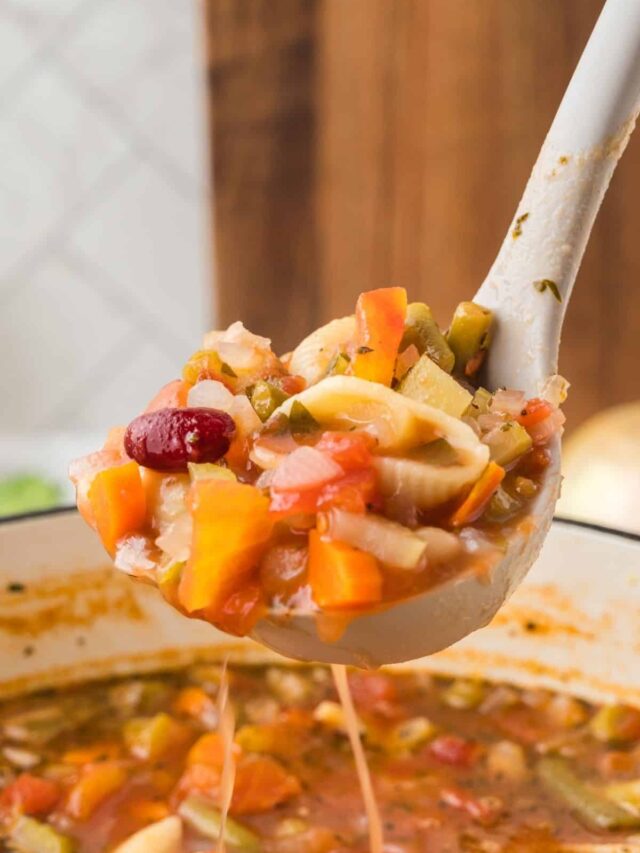 This section is probably why you're really here! Your kids will love these vegan meals for picky eaters, whether they are picky or not!
It can sometimes feel daunting to find a vegan recipe that your kids will actually eat, without complaining about it, especially one that's more on the healthy side.
That's why I have made sure that all the recipes below have been tested on kids many times before putting them up on this site.
Most of the recipes can be easily customized, suggestions can be found in the recipe post itself, in case there is 1 thing in the recipe that your child refuses to eat.
Just because the recipes are picky eater approved, doesn't mean it's going to be 100% perfect 100% of the time for your child.
So, try the recipes as is, or make a quick swap if you know your child would like a different ingredient in the place of the one suggested.
Vegan Breakfasts for Picky Eater Kids
Homemade Vegan Cinnamon Toast Crunch Recipe
Fruity Moods; a Fun & Healthy Breakfast for Kids!
Oatmeal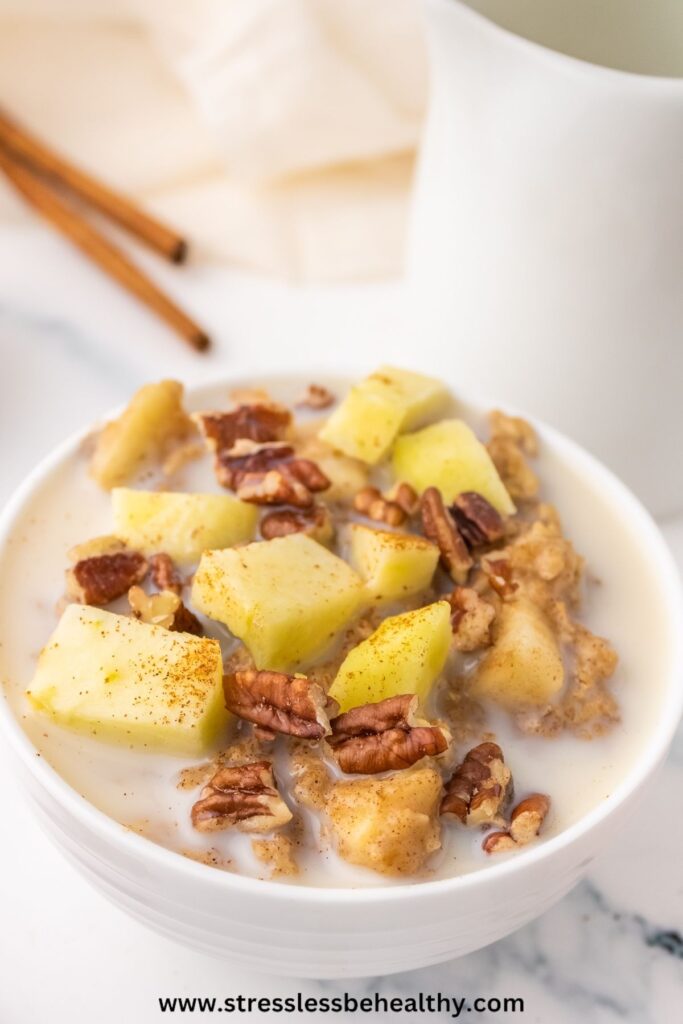 Healthy Blueberry Oatmeal Recipe
PB&J Overnight Oats (How to Make Overnight Oats Vegan)
Chocolate Peanut Butter Overnight Oats [Vegan]
How To Make The Best Stovetop Cinnamon Apples
Warm Overnight Chia Oats (with Sautéed Fruit)
Plant-Based & Vegan Pancakes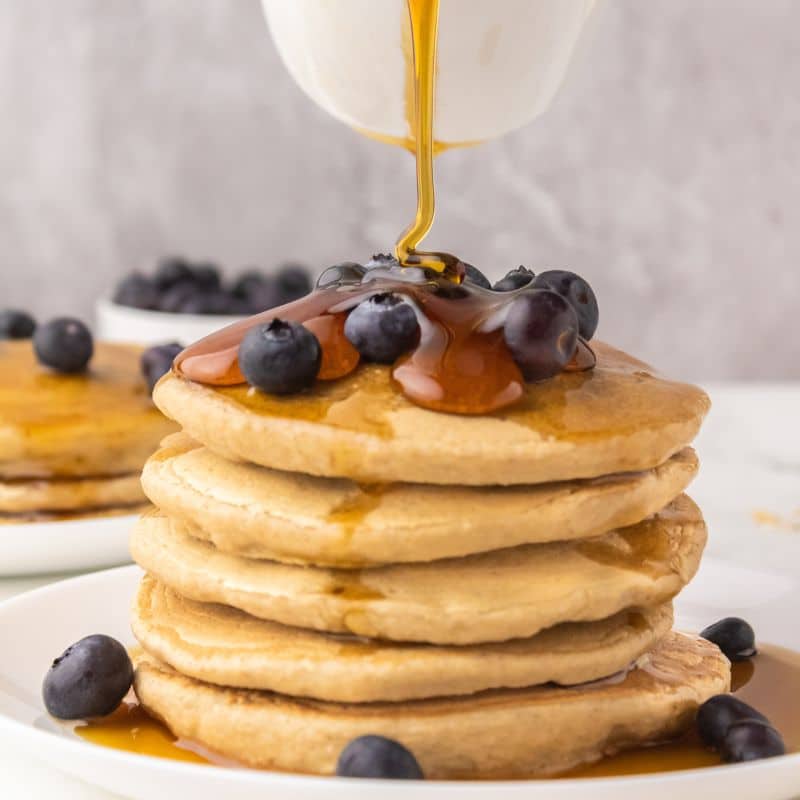 The Best Vegan Apple Cinnamon Pancakes Recipe
How to Make Vegan Chocolate Chip Pancakes
The Easiest Vegan Oatmeal Pancakes (no eggs, no milk, no banana)
Find more vegan breakfasts for kids HERE.
Lunch & Dinners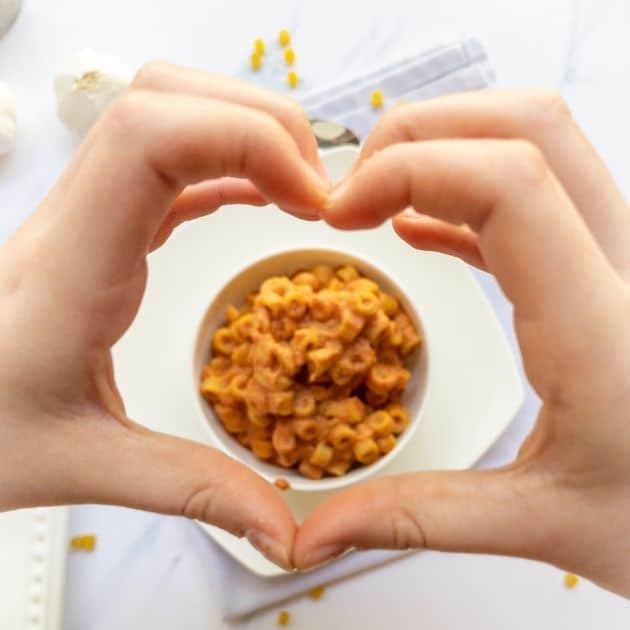 How to Make Awesome Avocado and Tomato Sandwiches
Strawberry And Peanut Butter Roll Ups
Busy Mom's Tofu Scramble Wrap Recipe
Delicious Diced Veggie Vegan Burritos
Veggie and Lentil Vegan Wrap Recipe with Fries
Super Soup: The Best Vegan Quinoa Soup Recipe!
How to Make a Vegan Buddha Bowl with Tofu
Easy and Healthy Veggie Sandwich Recipe (Have Your Kids Make Lunch)
Vegan Lasagna with Tofu Ricotta
Vegan Stuffed Shells with Tofu Ricotta
The Best Vegan Alfredo Sauce Recipe
Side Dishes for Vegan Kids
Excellent Eggplant Fries Recipe
Easy Vegan Spring Rolls Recipe
How to Make Easy Potato Wedges
Vegan Mozzarella Sticks Recipe
Quick Vegan Garlic Knots (that Kids Love)
Vegan Desserts for Kids & Adults!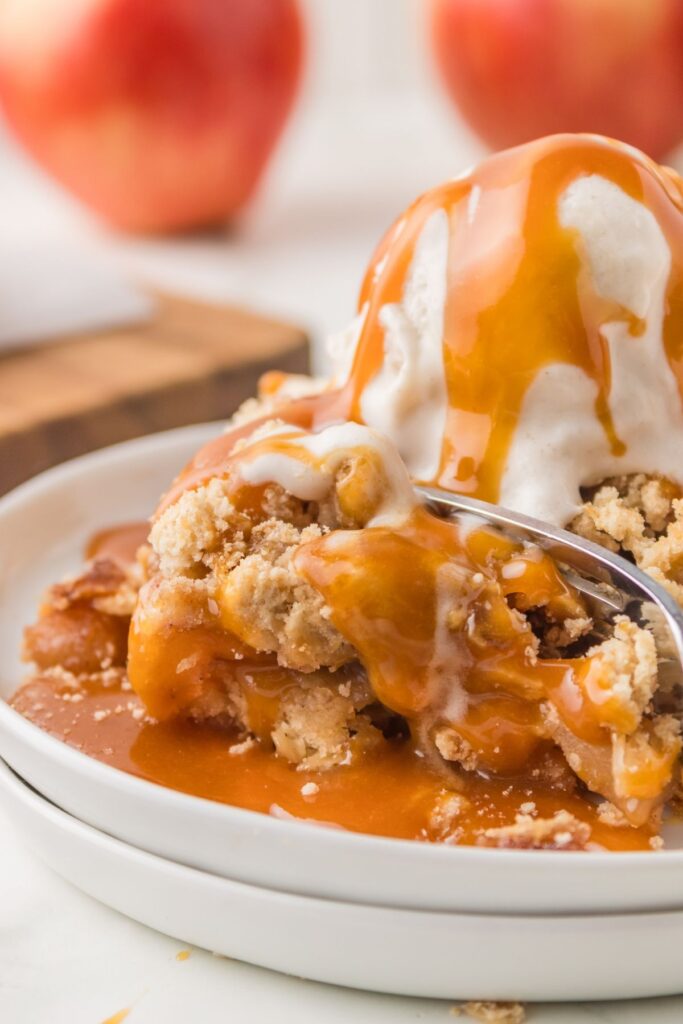 Kids love desserts!
I'm sure you do, too!
These recipes are 100% kid approved, please enjoy them!
I'd also highly recommend the chickpea cookies, especially if you can't get your kids to eat beans. Beans are one of the foods everyone should be eating every single day; cookies are an easy way to help with that!
How to Make Amazing Vegan Cupcakes!!
How to make vegan chocolate frosting
Chocolate Covered Banana Bites
Chocolate Peanut Butter Bites (AKA- Homemade Reese's)
Cookies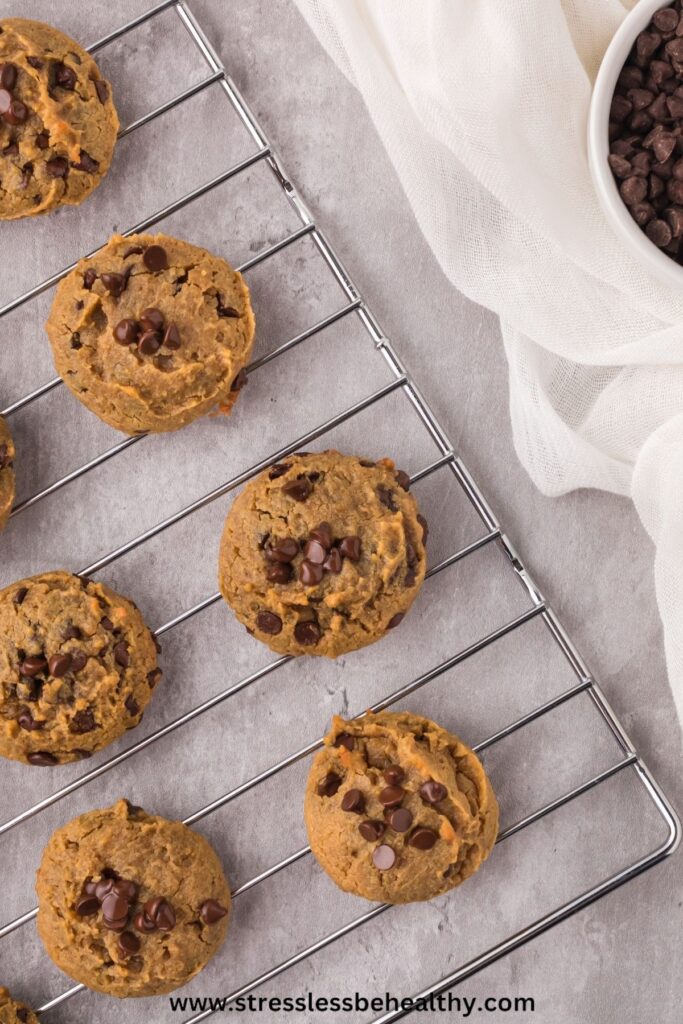 White Bean Cookie Dough (The Vegan Bean Cookbook Review)
Vegan No-Bake Chocolate Oatmeal Cookies
The Ultimate Crispy Vegan Oatmeal Raisin Cookies
The Best Vegan Pumpkin Cookies
Chickpea Chocolate Chip Cookies
Vegan Peanut Butter Cup Blossoms
Healthy Peanut Butter Balls (Vegan)
Vegan Sugar Cookie Recipe For Christmas For Kids!!
Peanut Butter Chickpea Cookies
Don't forget to follow me on Instagram and TikTok for more new recipes, and share this page with anyone who needs some help finding kid friendly vegan kids food!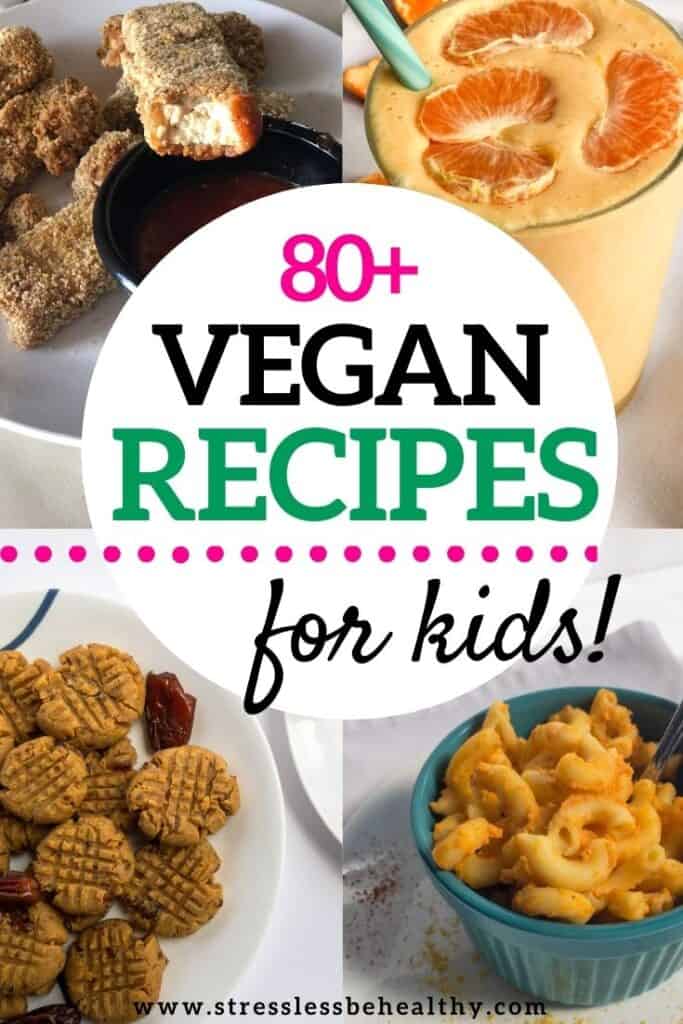 Need more help with feeding vegan kids?
Feel free to email me at [email protected] and request another vegan recipe for kids and I'll start creating your childs favorite meal, but a bit healthier and more plant-based!
Sign up to receive emails on feeding kids vegan (or plant based or healthier in general) and get a free copy of Ultimate Guide on Raising Vegan Kids to read! (Or, read it without signing up for emails; start here.)